Nick Gazin's Comic Book Love-In #94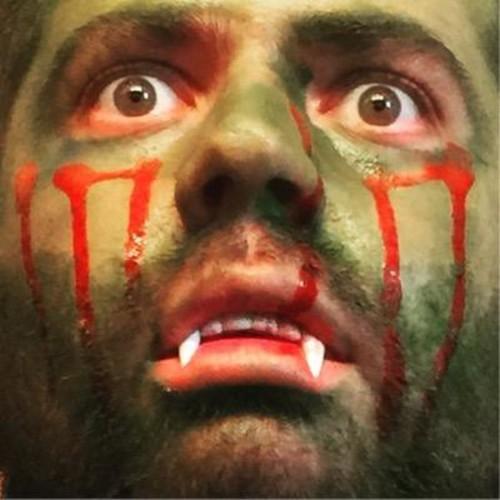 Hey, comic book lovers!
You've probably noticed a lack of comic columns on VICE lately. I'm sorry about that; my computer broke, and I got bronchitis. Anyways, here is my weekly column about comics, art, nerd stuff, and paper goods.
The old newsstand at the Lorimer subway stop has been taken over by a store that sells zines, comics, prints, and other stuff. This is a cool, weird thing that somewhat makes up for the great stuff that's disappeared from the city in recent years.
Keep on trekin'...
Check out this old Scientist records' album art.
I love these.
Check out this great panel from an old Batman Adventures, where Batman tells Catwoman he hates her forever. In this story, Batman gets amnesia, and then Catwoman convinces him to be her partner and wear a cat costume. As you can see, when he gets his memory back, he is very mad.
The Adventures of Jodelle
Guy Peelaert and Pierre Bartier
Fantagraphics
The Adventures of Jodelle is a 60s pop art comic about a sexy lady spy. It's set in both the Roman Empire in the year 14 and Las Vegas in the 60s.
But the story's not really the star of this comic, though. The best part is the way the comic looks. Every page is a mind blowing work of 60s poster art that reminds me of Tom Wesselmann's nude pop art paintings and Andy Warhol's portraits.
Recently, Fantagraphics published the entire comic. (Fantagraphics is basically the affordable Taschen; you can't really compare other comic publishers to them.) The comic only takes up the first half of the book. The second half is about Guy Peellaet's illustration and art career—it's as compelling as the first half of the thing.
People who fetishize the glamour of Paris in the 60s should buy this book. Also, Maeybe Fünke bought the book, which is another good reason to purchase it. (I always thought every actor on Arrested Development seemed like they were really smart and had good taste, and this is proof.)
Klaus
Richard Short
Breakdown Press
It's often hard to describe why something is good; a good thing is usually good because it's unique. Klaus isn't like other comics. It's a new mini-comic by Richard Short, and it's fucking great. The comic features a bunch of talking animals saying deep things about existentialism, and Richard draws pretty pictures with elegant lines—unlike most other comics in this field, Klaus is both well made and interesting. At times, the philosophic shit gets a little thick, but there's a decent amount of humor to cut through the deep themes.
You can read Richard's comics on his blog.