Photos of David Bowie Fans Paying Tribute Outside His New York City Home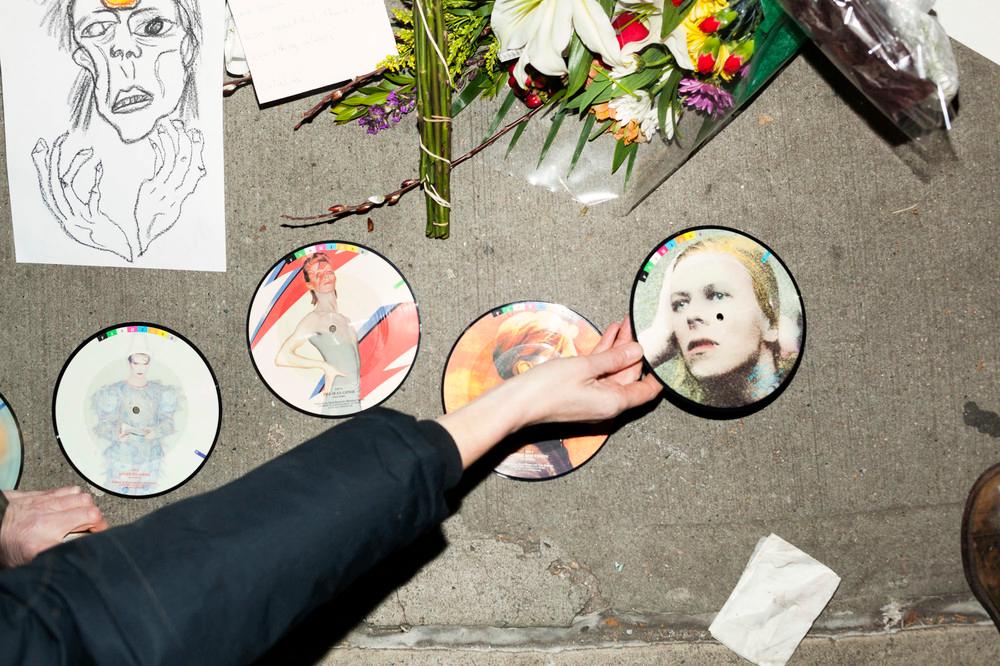 David Bowie, the endlessly inventive, impossibly influential pop god, died on Monday, and since then the entire world has been in mourning. That night, hundreds of fans swarmed to the apartment building in Manhattan where he lived to pay tribute to the Thin White Duke.
The scene became an impromptu memorial, with speakers blasting his music while the crowd sang along; by 5:30 PM the sidewalk had grown so crowded that the police arrived to control the throng. It was freezing, but people were willing to wait an hour just to drop a memento at what had become a Bowie shrine. Here's what all that looked like.
All photographs by Camilo Fuentealba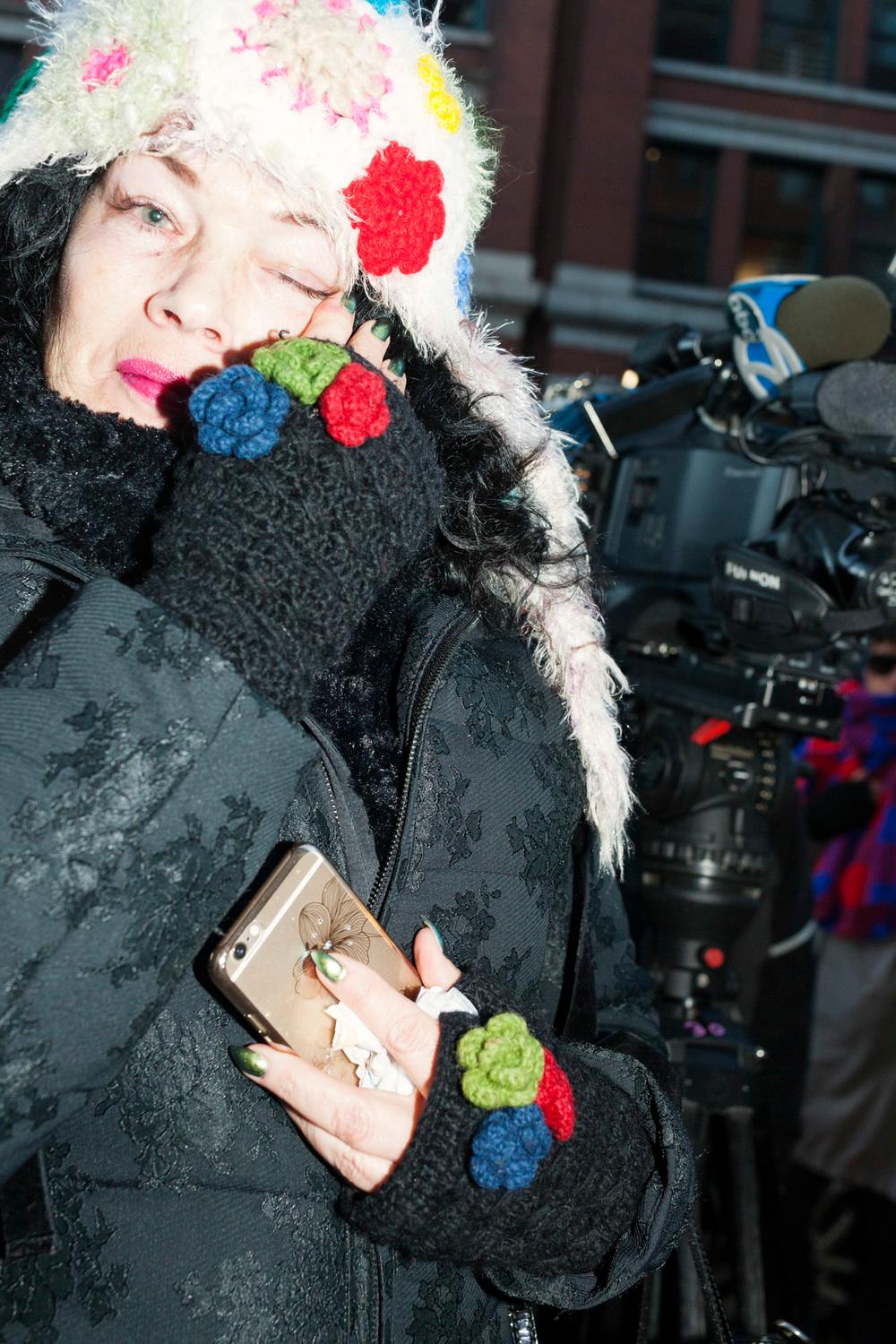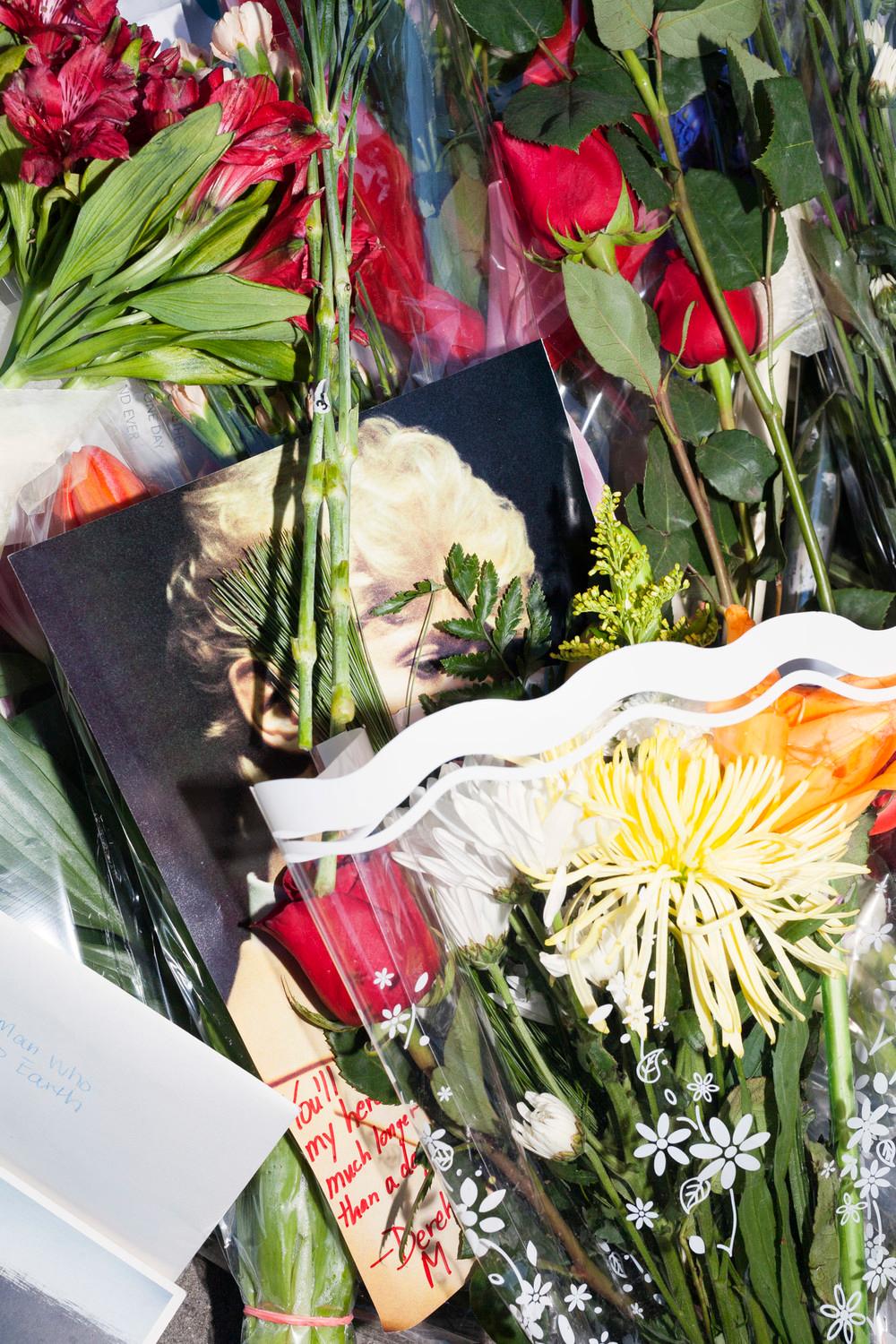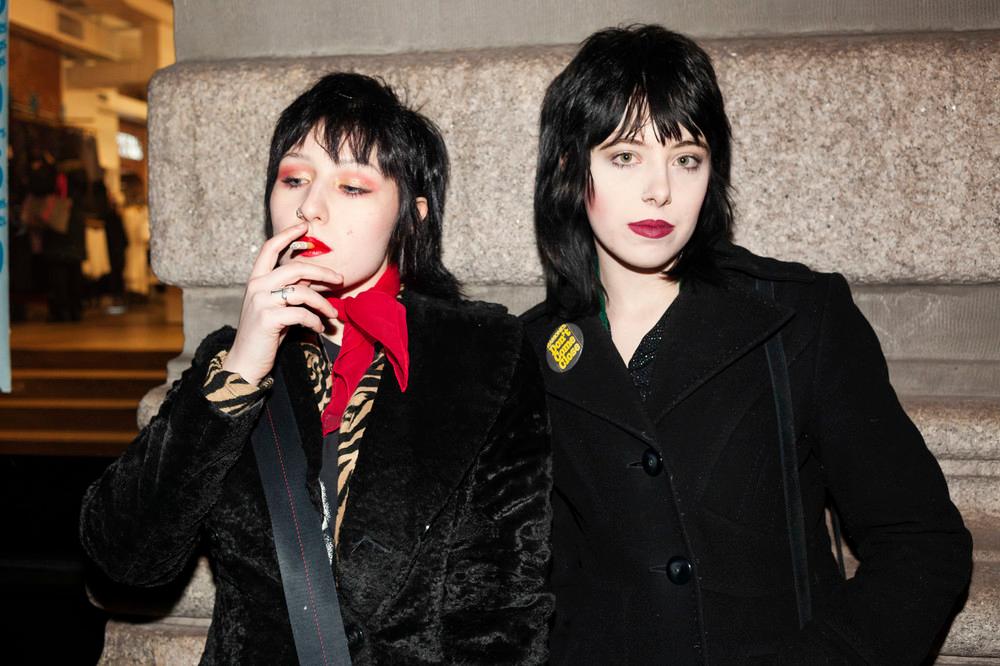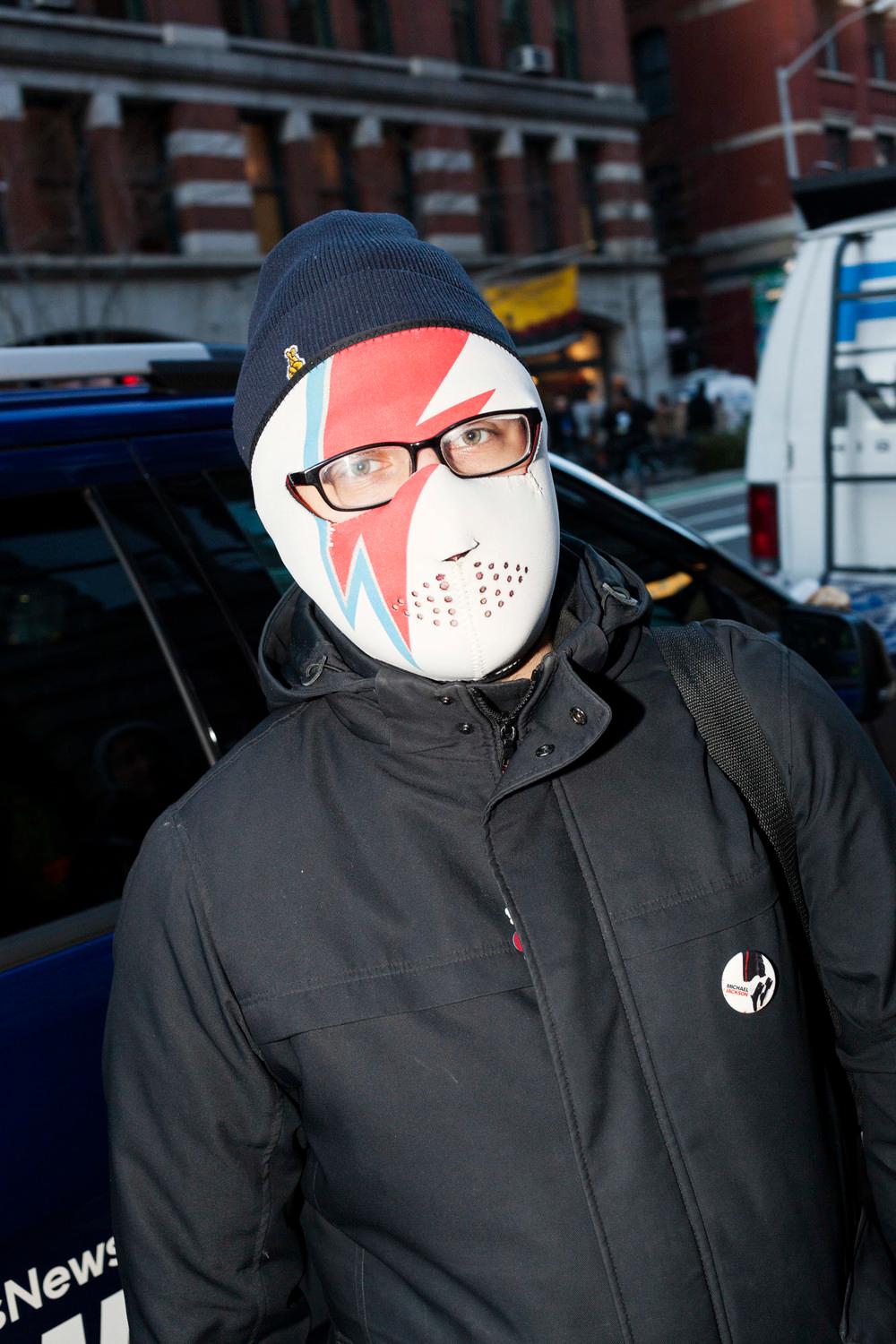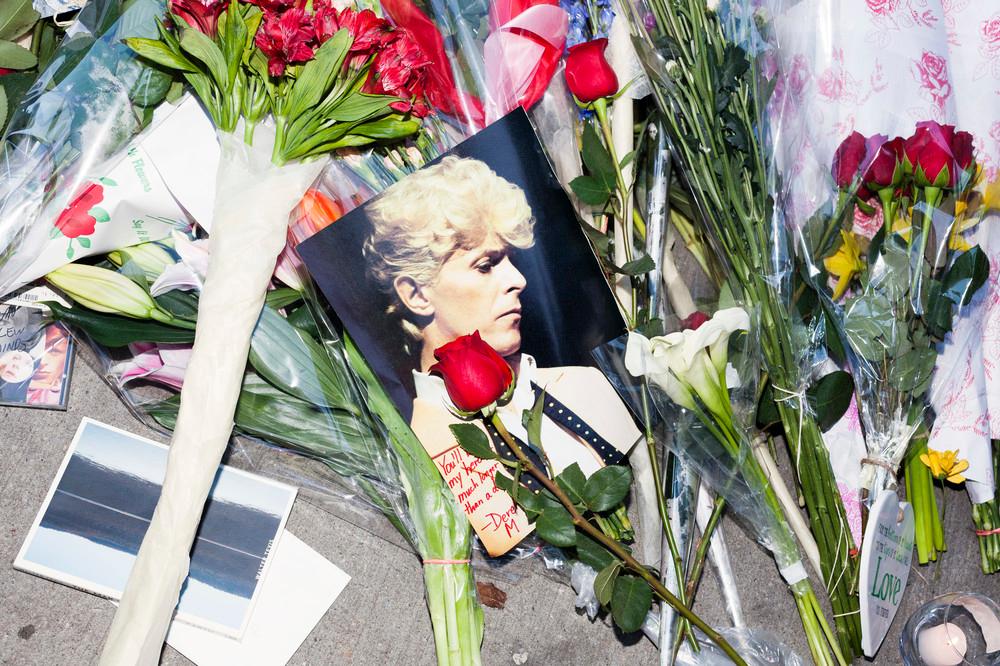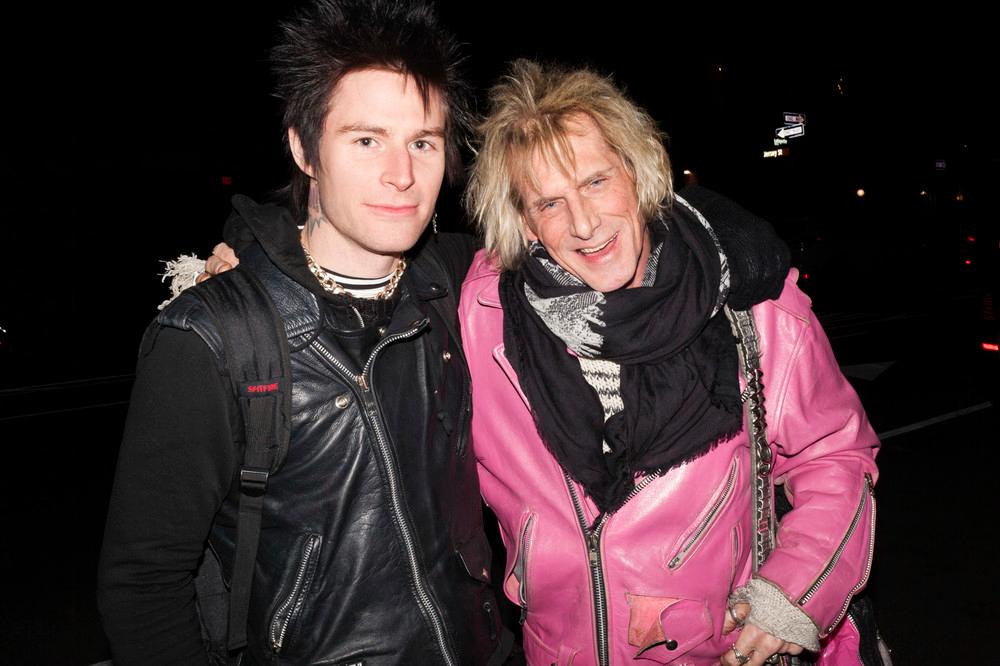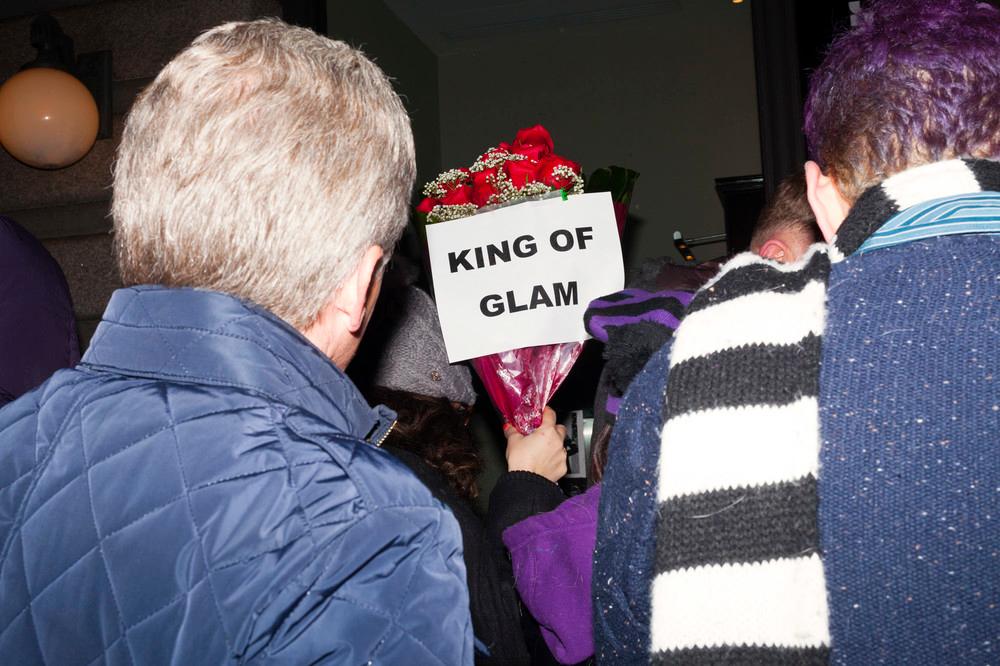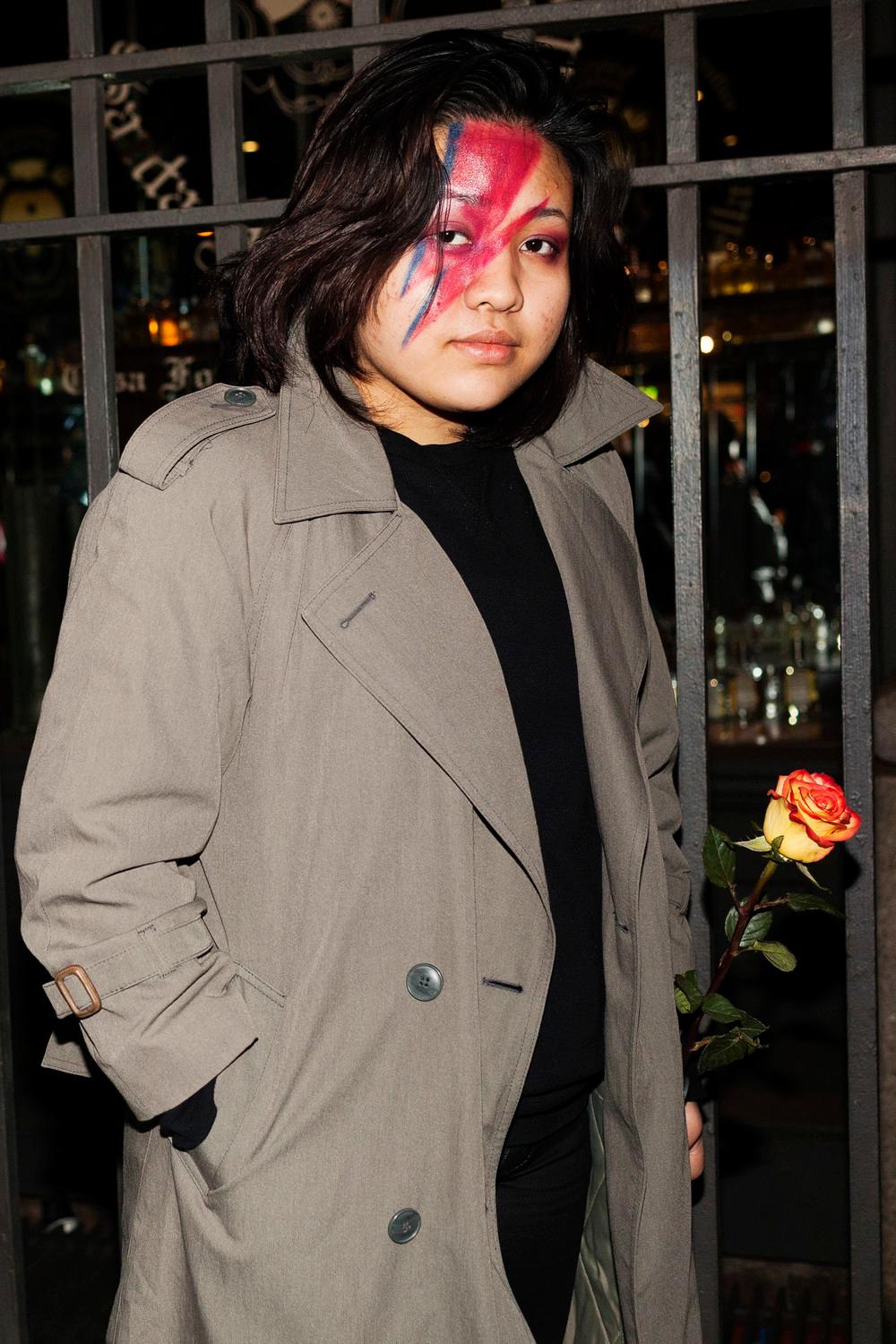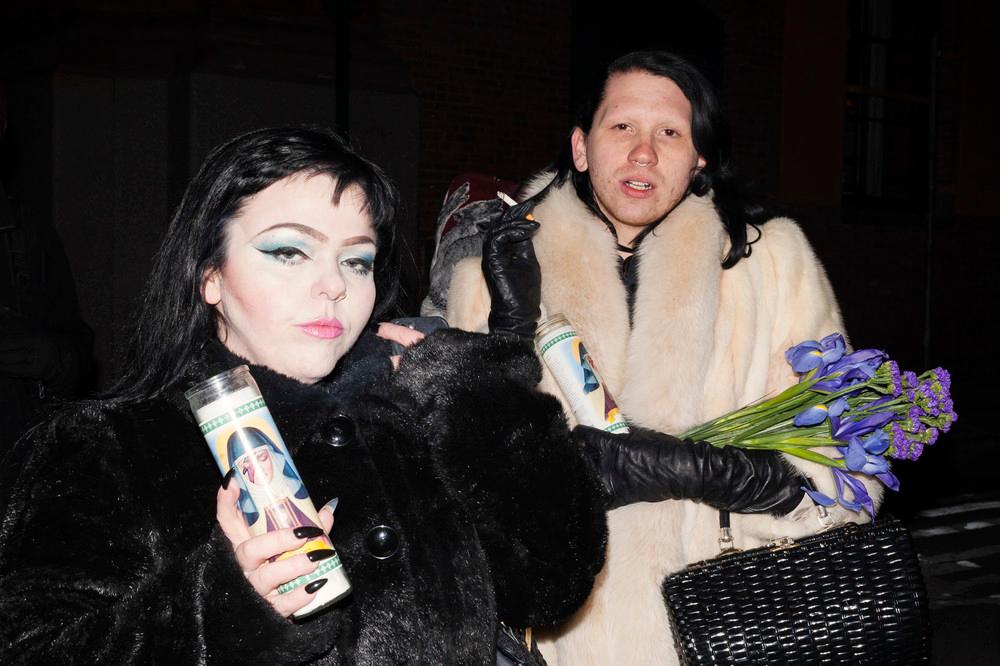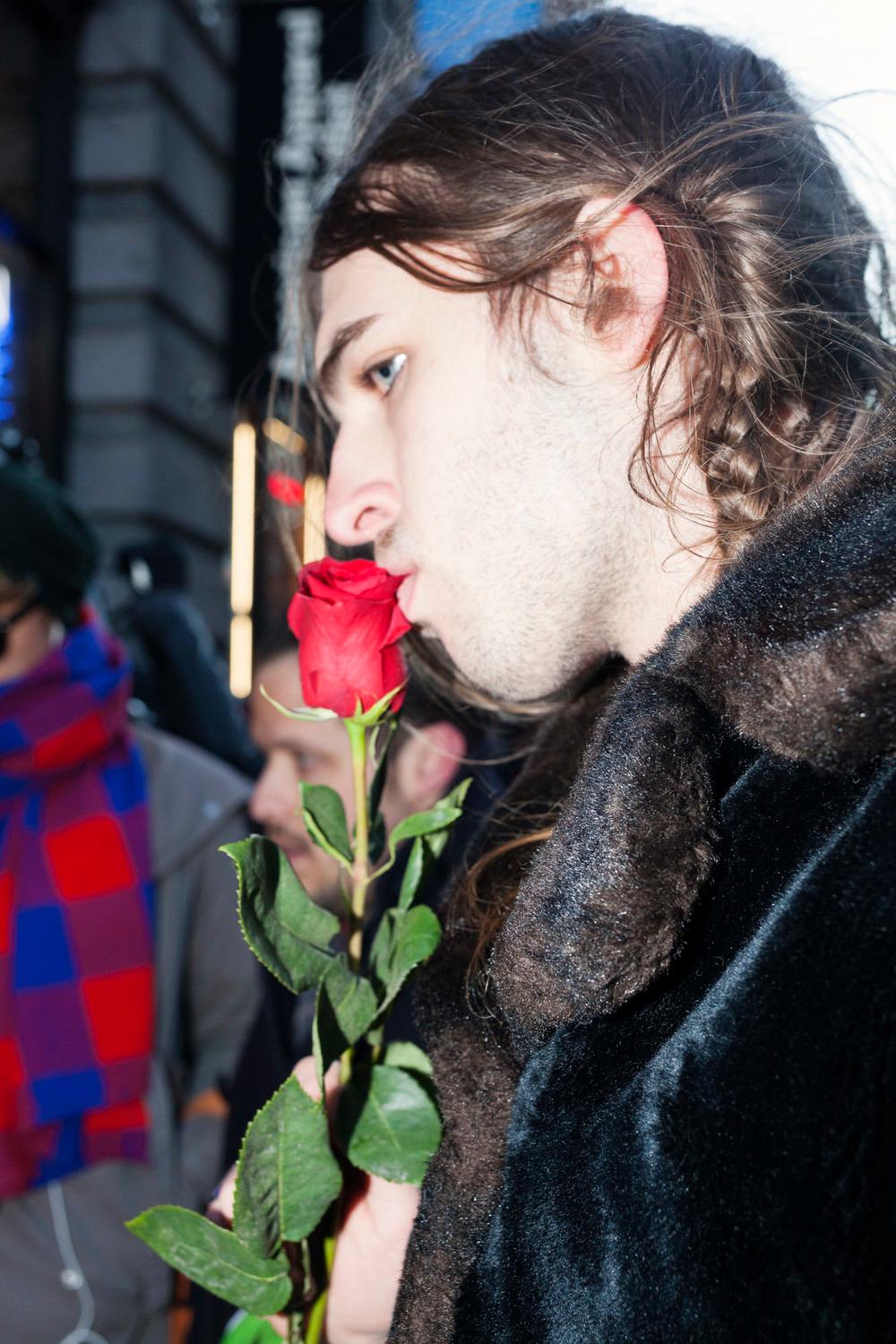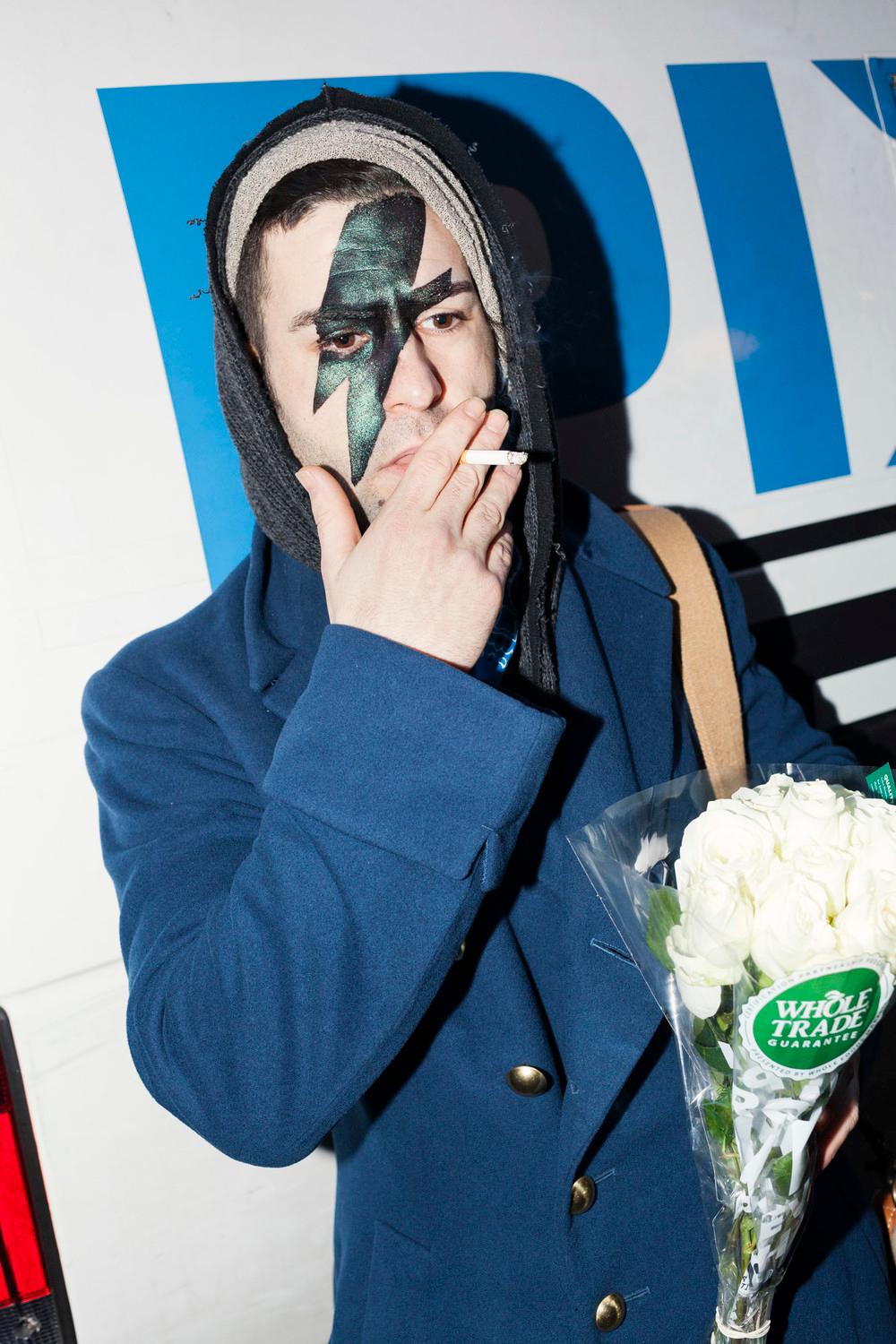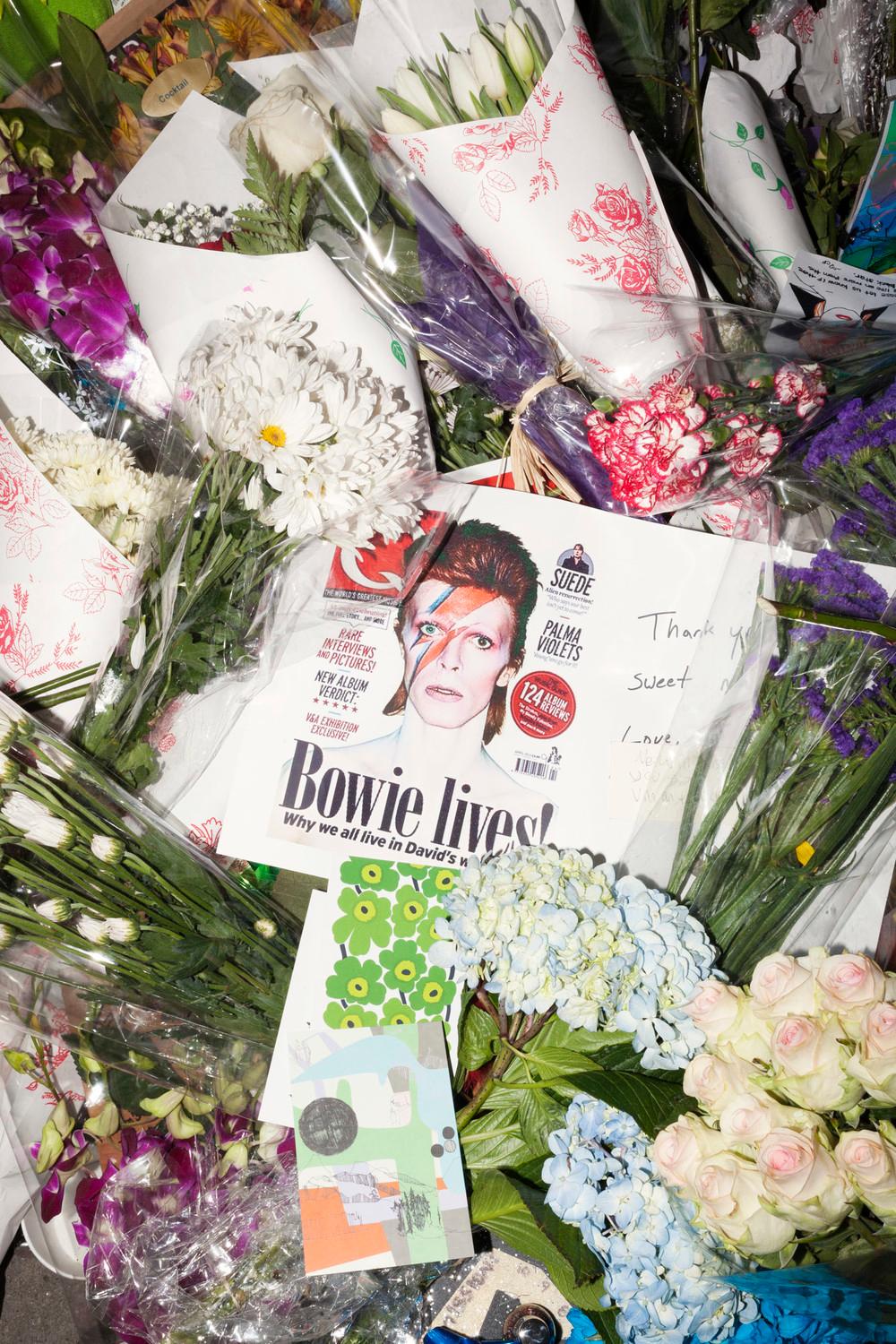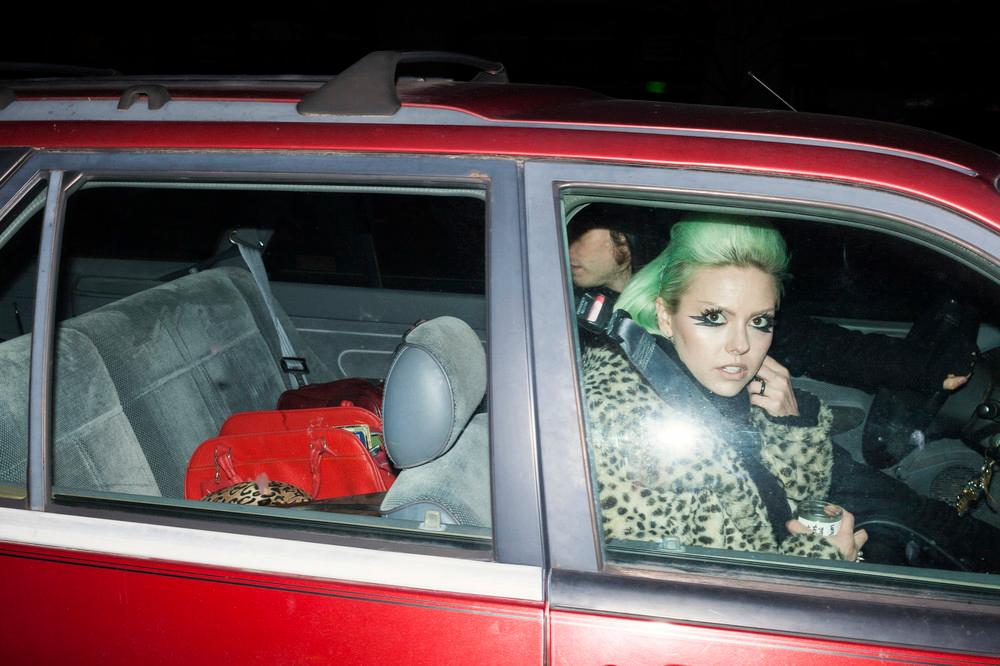 Topics: david bowie, photography, tribute, shrines, mourning, rock, music, NYC, flowers, star, Camilo Fuentealba