Too Old to Fight It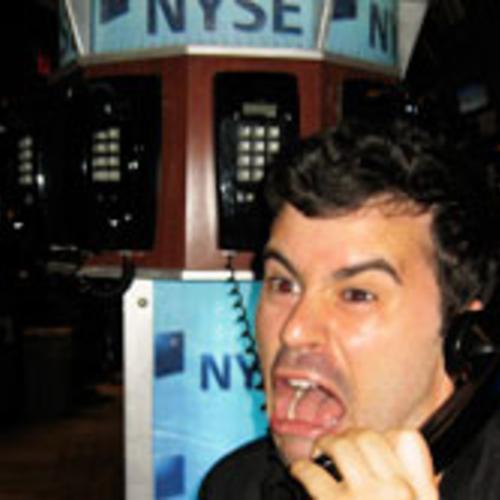 Portraits By Chris Shonting
If you're a "songwriter" or "producer" and don't live in Los Angeles, chances are you're also a barista or a waiter or, if you have business sense, a drug dealer. And there's nothing wrong with that. Many of my favorite musicians are amateurs. But outside the occasional hit from a band, 90 percent of the tracks that make it onto the Billboard Top 100 are written by a handful of very talented and mostly faceless guns for hire. It's one of the few sides of the industry where people still make serious money, and the most successful of the bunch work within a small circle of the most lucrative acts in the world, providing their services and writing music that the masses want to hear. Just three months after moving to LA, Dan Keyes is becoming one of them.
I first met Dan on the patio of a Mexican restaurant through mutual friends. It was a few weeks after his 30th birthday, which, I soon learned, fell on the exact same day and year as mine. Tall, well-groomed, baby-faced, and one of the genuinely nicest people I've ever encountered, he is basically the inverse of me. Within two hours we went from complete strangers to him agreeing to let me pose as his manager at his meeting with a publishing A&R rep at Warner/Chappell Music the following week. He had left New York City in a hurry less than a month before, mostly because of a broken heart, but also because he realized that the West Coast was where he needed to be. "LA is where records are made," he told me soon after we met. "That was something that I hadn't really fully wrapped my head around until I got here."
Dan first entered the music industry proper at 20 years old on the back of the success of the Austin, Texas-based post-hardcore band Recover. "I'd been playing with those guys since I was 11," he said. "And once we got out of high school we hit the road and toured all around the world playing music. At 18, I signed my first record deal with John Janick, who started Fueled by Ramen. He's co-president of Elektra now."
Recover was soon scooped up by Strummer, a subsidiary label of Universal headed up by Gary Gersh, the guy who signed Nirvana and Sonic Youth to Geffen and who helped run the Beastie Boys' defunct Grand Royal label. Dan's labelmates included the Rapture, the Mars Volta, and Le Tigre, all of which released albums on the label that did not meet the commercial expectations of their parent company. Recover's unfortunately titled This May Be the Year I Disappear was Strummer's final release, and by that point Universal had decided to cut the label loose. The album was basically shelved without any promotional backing.
Despite the setback, Recover weren't ready to call it quits, so they hit the road again. But without proper backing from their label, they quickly burned out, and Dan was ready for a change: "I wanted to get away from everything. And I did. I moved to New York by myself with a suitcase full of clothes and started a new chapter."
Jobless and broke, Dan quickly found work as a food-runner at a restaurant in the West Village and, a while later, a second gig folding clothes in the basement of an American Apparel on Broadway. Like most young people in the city, he was working 18-hour days and partying at night. It was exciting but also discouraging, considering he had scored a major-label deal just a year before. "One day on a break from work I walked across the street to Tower Records, when it was still there, and bought the Recover record," he said. "I brought it back to American Apparel to show all the Mexicans in the basement that I had an album out. I could tell none of them really believed me and thought I was a crazy person."
But Dan still had songs coming out of every orifice, and it wasn't long before his luck changed yet again. "I moved to New York with songs I had written that weren't right for Recover," Dan said. "It was more poppy and dancey, and DJs started playing them in downtown Manhattan. And then labels came at me."
As interest grew in Dan's new music—which he was now writing under the name Young Love—he teamed up with Recover fan, friend, and band manager Trevor Silmser. "I was at some party with this A&R guy from Atlantic," Dan said. "I met Trevor and he was like, 'What are you doing in New York?' I told him the story, how I moved here and now labels were courting me. He asked me if I needed some help, and the next thing I knew I was playing my songs to Rob Stevenson, the head of A&R over at Island Def Jam."
This was 2005, when the music industry had yet to completely implode and artists were still getting decent advances. Things quickly spiraled out of control for Dan, but in a good way. Rob played Dan's tracks for L.A. Reid, who then played them for Jay-Z. The rap mogul was struck by one song, "Discotech," which was released as a single about a year before Too Young to Fight It, Young Love's 2007 debut album. "The stars aligned on that one," Trevor said. "I gave music to Rob Stevenson at IDJ and the next thing I know Dan and I get flown to Miami for the MTV Awards. We had a meeting with Jay-Z on the roof of a hotel, and Beyoncé was laying poolside in a silver bikini. It all happened within five days. When we left, Dan looked me and said, 'Man… is this how you roll?' I laughed and said, 'I wish.'"