Isn't being poor just like the worst thing ever? It makes you feel worthless and sad and really, really hungry. It's even worse in the winter, because then you feel all those bad things through chattered teeth and shrivelled genitals. When Aino Jawo and Caroline Hjelt – those leggy Swedish girls currently storming the globe as Icona Pop – first moved to London, they were struggling to make ends meet. They walked through the rain stealing fruit from market stalls and wore all their clothes at the same time to stay warm. When they did get a few gigs, they'd leave a few hours to get to the venue so they didn't waste money on a bus ticket.
Don't worry, it's fine now, because their song "I Love It" has sold more than 1 million copies in the US alone and is set to be number 1 in the UK on Sunday. They probably don't even need money anymore, everyone just sends them iPods and Popchips and stuff. I went to see the girls to see whether they still remember what having to shower with a bucket is like and to see if they had any tips for my current low-income media worker lifestyle. This is Icona Pop's guide to having no money.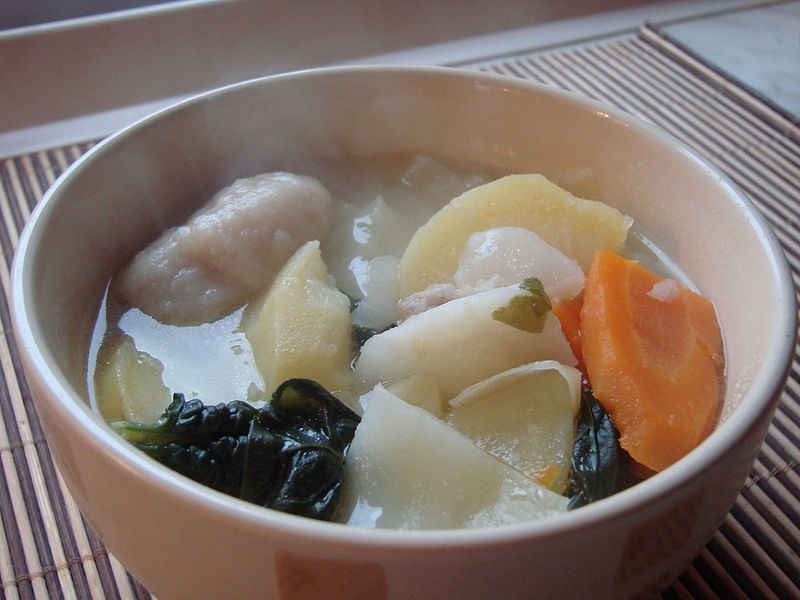 Eat soup

Caroline told me there's a Swedish saying that goes: "Make soup out of nothing." At first, I thought this was some kind of proverb evolved from Scandinavian folklore. But it turns out she just meant soup. "Soup is so good," Caroline tells me. "You can put anything in soup, and when you mix it together it tastes lovely."
Never say no to a party
When you're unemployed, it's tempting to just wear pajamas and stalk Amanda Bynes' Twitter feed all day, safe in the knowledge that your immobility is saving precious calories and thus pennies. This isn't what you should do, though, because partying often leads to drunk friendships, which can lead to career opportunities. "We met at a party after I was dumped," says Aino. "Caroline was standing in the door with a shot for me."
"It was friendship, love at the first sight," says Caroline. "We went out dancing, had a good time and decided to make music together."
"Normally drunk friends are a bit awkward, but I called Caroline the next day and said, 'I'm coming over with a bottle of wine and my computer. Are you still up for a writing session?' We wrote a whole song in a couple of hours and decided we should start a band."
If you feel sleepy, get a barista job
"When we were starting out, we slept two or three hours a night," confesses Caroline. "But when you're happy and excited about something, you get so much energy from that. You can live off that for quite a long time. We're big coffee drinkers too, during that time, I was working in a coffee bar so we were drinking coffee for free. That was good."
"We've done everything with no sleep," adds Aino. "Two days after we met, we booked our first gig. Six months later, we were standing on stage singing the five songs that we'd written. We didn't sleep, we just worked."
The perks of manual labour: you don't have to talk to anyone.
"Neither me or Aino are very snobby when it comes to jobs. A girl's gotta do what a girl's gotta do. We've both worked as cleaners."
"Cleaning is relaxing because you can be by yourself, you don't have to talk to anyone," adds Aino. I dream of a job where I don't have to talk to anyone. These infidels.
Don't pay for drinks
You don't have to shell out your hard-earned for alcohol. You don't even have to make boys buy them for you in return for the fleeting assumption that you want to wake-up on their Ikea HERAND mattress with their balls pressed into the small of your back. Just become a DJ. "Usually, when you DJ, you don't get money, you get liquor," says Aino. "It's harder to get water than it is to get booze."
"Even when we weren't DJing, we'd always carried a little bottle of whiskey in our pocket," adds Caroline. "And we bought cheap boxes of wine that you could pour into little bottles to down in club toilets."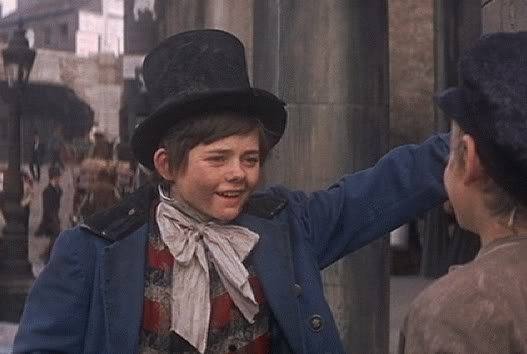 Channel your inner Artful Dodger

"Markets are the best place when you're poor," said Caroline. "If you go every day, you build up relationships with the staff and you can say, 'Can I please have four avocados instead of three?' It's more chilled than going to Tesco and trying to hustle. Although when things were really bad we'd have to just take an apple and run."
Turn your misfortunes into cash
The lyric, 'I remember those times when we used to dance in the sheets and you told me I was unique,' from "Lovers to Friends" is the one line girls are most proud of having written. "When we wrote that song, I was going through a break up," said Aino. It's very personal and emotional." But now she's made a song out of it, and she gets money from that. Who's laughing now? Not Aino's ex, who's probably still hustlin' avocados.
More Icona Pop on Noisey
Our interview with them at SXSW
Some photos of them on a rooftop
You can buy "I Love It" here
Follow Tabatha on Twitter @TabathaLeggett