Rick Ross is a plump black rapper from Missisipi with hits like "Hustlin'" and "B.M.F (Blowin' Money Fast)". The internet is an even plumper resource crammed with Live Jasmin pop-ups and Amazon guilt buys.
Now the internet and Rick Ross have intertwined. A couple of days back Jeff Rosenthal – who was previously an MTV host – set up a Tumblr page for caucasian guys that share the same name as Mr. Big Meech. I asked him why this is a pastime that fills his heart with so much glee and got him to show me some his favourite Rick Rosses.
Noisey: Hey Jeff, how's it going?
Jeff: Pretty good. I saw Eminem last night.
Nice. What made you wanna make this Rick Ross site?
There's a couple of different things. My brother and I do hip-hop sketch comedy. We call ourselves It's The Real. MTV hired us to run around the country and interview everybody from Stevie Wonder to Dwight Howard to Vinny from Jersey Shore. We spoke to Ace Hood and I remember asking him if he knew any Jews and he said he didn't know any Jews from Florida. I just thought, "how is that even possible? Rick Ross is the most Jewish name that there is." That was like a year ago. Then recently I was having a conversation with my friend Lindsey Webber and we were talking about Rick Ross and that Chelsea Clinton image that's been circulating. After that I decided to make a Tumblr about white guys that have the name Rick Ross. It's a very white name and I've found about 70 people with it.
Since when?
Like, two and a half days.
Is this submissions?
No, this is just people that I've found.
Man, this sounds like the best procrastination session.
Yeah. Very productive.
So, every day are you hustling?
Literally every day. I have actual things to do and this is now what I do for hours. I don't sleep, I just look for more Google searches with Rick Ross with shit like astronauts in the title.
So now you're a full time white Rick Ross detective?
That is going to be on my resume. I'm really excited about putting that on my gravestone. Thank you Errol.
No probs. Key question. Would you rather fuck, marry or kiss RIck Ross?
Every time I've met him, he's been super nice and super funny. I can see us getting married and having a long, beautiful relationship. I think that we could really go places and move to Florida with all the white Rick Ross' and have a beautiful commitment ceremony. I would marry.
Thanks. Alright let's take a look at some white Rozzers.
SENIOR PASTOR RICK ROSS
If the real Rick Ross was leading mass, we imagine things would be different. He'd be perched behind the tabernacle at a Protestant church spitting verses from Psalm 17 and the "No Church In The World" remix while drinking out of a platinum-encrusted chalice. Senior Pastor is a more down-to-earth type of guy. That grey background represents his calm demeanour and stone-cold frankness. Just look at those endearing eyes that scream "I will deal with all your monetary worries. You could enter the Kingdom of Heaven with me after I take your week's earnings away from you by the time the Offertory hymn is through". Money over everything. Preach.
FOODIE RICK ROSS
We all know how much of a foodie the real Rick Ross is. It's not unfathomable that his namesakes are similarly food-minded.
"I wanted to create a place where people could come together in a sophisticated atmosphere to enjoy a value-conscious menu," said Rick Ross, owner of BUCU in Paramus. The name BUCU, pronounced "boo-coo," represents the two main items at the restaurant, burgers and cupcakes. Ross added that it's also urban slang meaning "a lot."
Rick, you so urban.
OTHER FOODIE RICK ROSS
"Rick Ross is a Salem resident and long time Butcher. Rick spent 10 years as a butcher for Publix Markets in Florida before coming to Salem where he has worked for Macey's and now for Stokes. Not only is Rick an expert meat cutter, but he can also help you with cooking tips and getting the special cut of meat for any occasion."
Ricky is saving the community primal cut by primal cut.
COUNTRY MUSIC RICK ROSS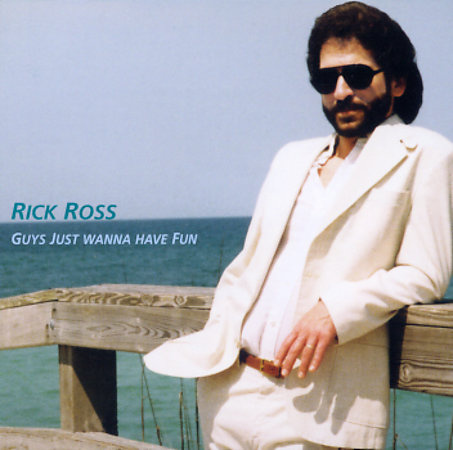 PSYCHO RICK ROSS
Look at him refusing to smile despite this potentially Instagram-friendly snap in front of Golden Gate Bridge. Just in case some ladies out there are eyeing him up as their future beau, here's his Dating Psychos profile page. Wait, what?
"Rick is a pathological liar plain and simple…he uses women for money and when he is finished throws them away like trash…he meets every girl on some website he hardly calls mostly texts..he always gets a motel says he is working in your area and you will never go to his home sinve th his \"he has an ongoing relationship .with his \"roomate\"…he has 9 month old twins he has never even acknowledged every story from his past is a lie if you come in contact with this sick twisted fucking run don\'t walk!!"
Females, thank us later.
Follow Errol on Twitter: @errol_and
For more wondrous HTTP-based finds, read these: