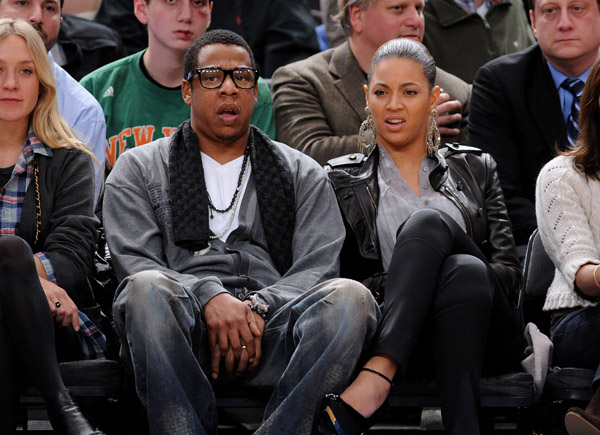 (This piece is written with all due respect to Jon Caramanica, my favorite music writer, whose style I am about to parody in approximately one paragraph.)
Last week, I interviewed the rapper Scarface. He was very nice, and only a little annoyed by my questions (which were, objectively, fairly annoying). The interview was meant to help promote his late-June show at S.O.B.'s, but about an hour after he and I got off the phone, he canceled his show. I was terrified that it was my fault. On Sunday night, Nicki Minaj canceled her headlining set at Summer Jam, because Peter Rosenberg said that one of her songs sucked (Peter Rosenberg is kind of an ass about "real hip-hop," in case you haven't heard). Then last night, Future and Pusha T canceled their show at Irving Plaza. Three prominent rappers, all canceling shows in New York in a single week. You know what that means. Time for a motherfucking trendpiece:
There are subtle rumblings throughout the hallowed catacombs of hip-hop, calls for a reformation, a reframing of sorts concerning the concept of status in the genre. Gone are the days of Puff's shiny suits or Nelly's face Band-Aids (lesser rappers had to go with CVS brand, or worse: 3M), and we're currently in the process of watching Rick Ross and DJ Khaled's "boat rap" aesthetic be quite literally torpedoed by the spiky, granulated barnacles of #seapunk. If so much of hip-hop revolves around the concept of "stunting" on one's adversaries and yet there is no dominant mode of goods-based psychological warfare, can hip-hop even hope to survive? Can Trey Songz even step outside without spontaneously combusting? Will Drake be able to watch Failure to Launch and not go cray? Has Nas actually been dead all along and this has just been some sort of Shyamalanian hoax?
Recently, however, hope has reared its beautiful head in this kerfuffle of doom. Scarface, the Southern Rap stalwart who basically invented the art of on-wax murder, decided to eschew performing later this month at veritable New York institution SOB's in order to focus his efforts more concertedly upon abusing marijuana to excess and generally not performing rap songs on stage. Meanwhile, the rap singers Nicki Minaj and Future took umbrage at something (Chairs? Rattlesnakes? Paper cups? Hatchets?), perhaps some other things, and both canceled their New York dates, Minaj refusing to perform at Summer Jam and Future refusing to perform at Irving Plaza. Clearly, these performers are on to something, using their canceled New York dates to signify something greater than laziness, or scheduling conflicts, or being upset at insults by Peter Rosenberg. Canceling shows, it seems, has transcended its traditional status as an "asshole move," a sign of instability of unreliability. Now, when a rapper cancels their concert, it comes from a place of economics.
Let us examine the model through which performers get paid in latter-day hip-hop. The traditional, sales-based system eroded at the flood of Kazaa and Napster, paving the way for rappers to release torrents of mixtapes, thereby increasing their popularity which allowed for revenue to be generated via live concerts. However, rappers who are truly, truly "balling" see no need to perform. Their funds are so ample that they've become more or less static, a dropped concert here or there.
(Just kidding, if you cancel your concert you're still just an asshole and I really wanted to see Future live last night and I'm pissed.)