Lorraine Brown mugshot via handout
Lorraine Brown, the lone American convicted of a crime for the mass production of bogus documents used to illegally kick people out of their homes, will be released from prison in Pittsfield Township, Michigan, this week. After serving the minimum 40 months of a 20-year maximum state sentence, Brown is set to be paroled into the feds' custody, where she will serve out the remainder of a concurrent federal sentence and should get released in the next year.
Brown was CEO of DocX, the third-party document-processing company that engineered the production of some 2 million fictitious mortgage assignments, often forged by people whose name didn't match their signature, as a recent VICE investigation documented. These assignments were used as evidence in foreclosure cases nationwide beginning in the mid 2000s, leading to an untold number of people being ejected from their houses. Some 9 million Americans have surrendered their homes to banks since 2006, according to the Wall Street Journal, and the case that netted Lorraine Brown added to the evidence pile suggesting much of that misery was based on fraud.
In the course of their criminal investigation into foreclosure fraud, the FBI and US Attorney's office in Jacksonville, Florida, home of the parent company of DocX (known as Lender Processing Services), called in dozens of agents and forensic examiners, conducted 75 interviews, issued hundreds of subpoenas, and reviewed millions of documents. But after all that, only Lorraine Brown went to prison. She was always something of a scapegoat, but that even she is now on her way out after doing paltry time is a testament to the ongoing failure of the American legal system to mete out proportional punishment for white-collar crime.
---
Check out the VICE News special on the demolition of foreclosed homes in Detroit.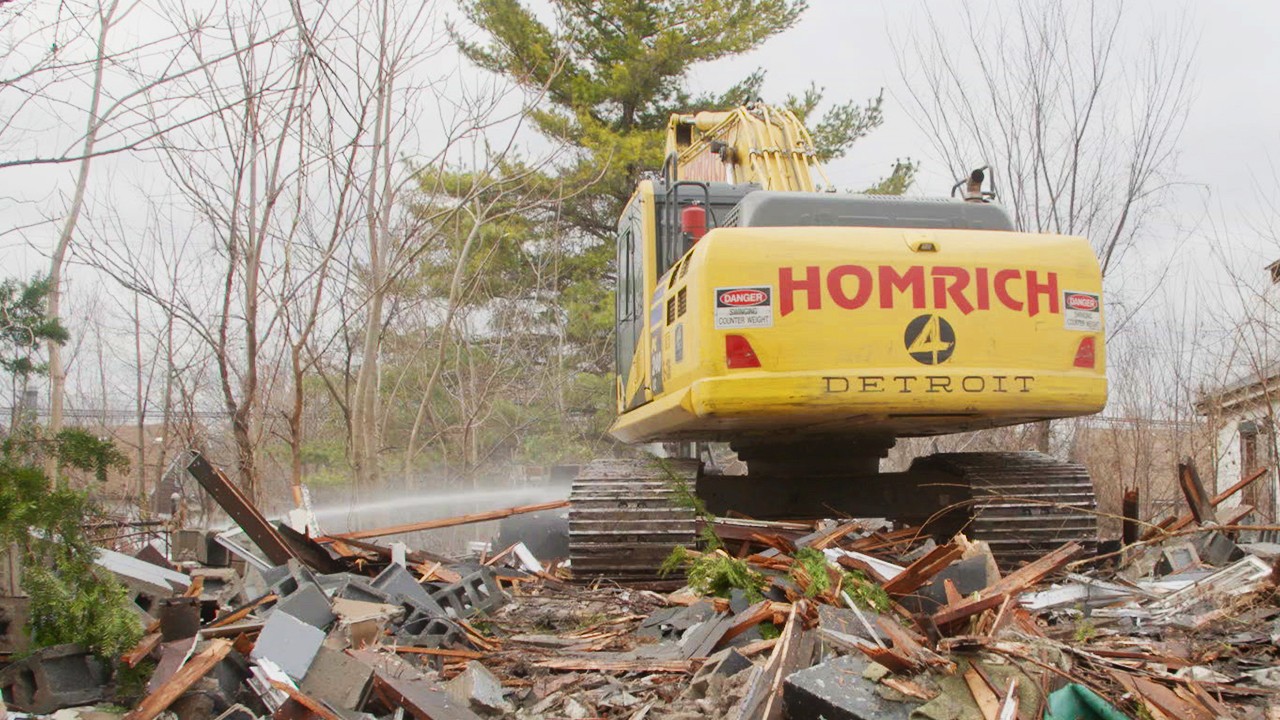 ---
In Brown's case, the banking industry needed the raw materials her office provided because investment banks had apparently botched the ownership records on millions of securitized loans while packaging them into bonds. "The fraud in this matter was the result of negligence in the process of creating Mortgage Backed Securities (MBS)," read an FBI request for additional resources to prosecute the case that eventually took down Brown.
A review of 600 pages of documents from the FBI investigation, obtained by VICE through the Freedom of Information Act, focused on DocX, the company one former employee called a mortgage document "sweatshop." Temporary and low-wage workers posed as bank vice presidents, working long hours signing documents at two long tables. Employees signed as many as 2,100 documents per day, and DocX accelerated the assembly line by having other workers sign on the behalf of those authorized by the bank.
For instance, Linda Green, a former shipping clerk for an auto-parts store, signed as the vice president of at least 20 other financial institutions, according to records compiled by Lynn Szymoniak, a whistleblower who wrote the fraud complaint that triggered the Jacksonville FBI investigation. But Green's signatures all featured different styles of handwriting, because various people in the office wrote her signature on DocX mortgage assignments. According to a 60 Minutes profile from 2011, Green was selected to be the authorized bank officer because she had an easy-to-spell name.
Federal officials in Jacksonville believed that not only DocX, but their clients—the mortgage companies seeking false evidence—committed fraud by lacking a clear chain of title on millions of homes. And their superiors at FBI headquarters saw potential in the case, according to the FOIA documents. "If evidence collected shows intent to defraud investors by the real estate trusts, this matter has the potential to be a top ten Corporate Fraud case," read one reply from the FBI's Criminal Investigative Division that authorized additional resources to the Jacksonville office.
But besides Brown being singled out for some prison time, the US legal system basically swept the whole thing under the rug. Lender Processing Services, DocX's parent company, paid millions in fines and settlements, but none of its executives were indicted. Neither were the executives of any of DocX's clients, which included most of America's major banks.
In fact, Brown's indictment suggested she alone directed the document forgery and fabrication scheme "unbeknownst to DocX's clients"—that is, without the banks who needed the illegal docs being in on the scheme.
"Lorraine Brown was a very small cog in a giant machine," Szymoniak, the whistleblower, told me via email in response to the parole news.
The former CEO technically has 18 months left to run on her federal sentence, but her lawyer Mark Rosenblum told the Detroit News he expects her to serve only a portion of that. The Bureau of Prisons (BOP) can reduce up to 15 percent of any given sentence, and the most recent stats from 2012 show that federal prisoners for fraud crimes serve roughly 88 percent of their sentences. That would make Brown eligible for time served in about 11 months.
The activity that put Brown in prison was eventually wrapped into overlapping civil settlements by state and federal law enforcement that saw banks and associated
companies involved in the scheme paid billions in penalties. At the time, Justice Department officials said they reserved the right to criminally prosecute anyone suspected of wrongdoing.
Except in Brown's case, that never happened.
Follow David Dayen on Twitter.
This story has been updated to include a response from LynnSzymoniak.