Getty Images
Poland has for years wanted a permanent U.S. military base on its soil as a bulwark against Russian aggression. Now its defense ministry is willing to shell out as much as $2 billion to make that a reality.
The offer is outlined in a paper drafted by Poland's Ministry of National Defense and delivered to the U.S. government, titled "Proposal for a U.S. Permanent Presence in Poland." It lays out what it says is "the clear and present need for a permanent U.S. armored division deployed in Poland" and declares the country's commitment to fund such a base to the tune of up to $2 billion.
The document, first obtained by Polish news portal Onet and verified as genuine by Poland's defense ministry, said a permanent U.S. presence in Poland would give allies on NATO's eastern flank greater security by serving as a deterrent against Russia, "which has shown its increasing propensity for violating international norms by invading Georgia and Ukraine."
The document said Poland was prepared "to cover the majority of costs required" in establishing a permanent U.S. base — and "prepared to offer great flexibility with respect to developing the necessary infrastructure" that would be required to permanently house U.S. troops. It gave proposed locations for military bases and hospitals, as well as potential schools and gyms for soldiers' families.
Poland currently hosts U.S. troops and units from other NATO nations on its soil, but only on a rotational basis, under a ramped-up NATO posture launched in response to Russia's annexation of Crimea and invasion of Ukraine.
New expressions of an old wish
Analysts say that, given Russia's continuing disruptive and hostile actions, Poland wants to make the U.S. base a permanent arrangement, to guarantee its security against Moscow.
"The Poles are getting much more vocal on this," Judy Dempsey, nonresident senior fellow at Carnegie Europe, told VICE News.
"They're saying give us real security, not one on a rotational basis, and this means permanently basing American troops in Poland."
She said there had been a "security vacuum" around Poland when it joined NATO in 1999, and the alliance had been slow to ramp up it posture in the region.
"What changed the whole perception inside NATO was the Russian intervention in eastern Ukraine and the annexation of Crimea," she said.
"This really pushed NATO to start taking the defences of the Baltic states and central European states seriously. But for those states it's not serious enough, because these troops aren't permanent — they're on a rotational basis."
The proposal is likely to be taken by Russia as a provocation, Dempsey said, and could lead it to ramp up its own military presence in its exclave of Kaliningrad, which borders Poland and its NATO ally Lithuania.
"There could be escalation, but on the other hand the Poles will say 'This is completely defensive and deterrent'," she said.
READ: It's now a crime in Poland to suggest Poles were complicit in the Holocaust
The request might also be viewed as unwelcome by European allies broadly in favor of improving relations with Moscow, such as Germany and Italy. Gustav Gressel, senior policy fellow at the European Council on Foreign Relations, told VICE News that any Germans who objected to the request were "essentially hypocrites."
"During the Cold War, when Germany was a frontline state, Bonn brushed away all French proposals for European defense and wanted American troops and American nukes on its soil above all," he said. "Now the Germans complaining about Poland seeking the same are essentially hypocrites."
As for how the White House might respond, analysts say, that's anyone's guess.
"You never know how President Trump will react," said Dempsey. "The administration is certainly not united over foreign policy."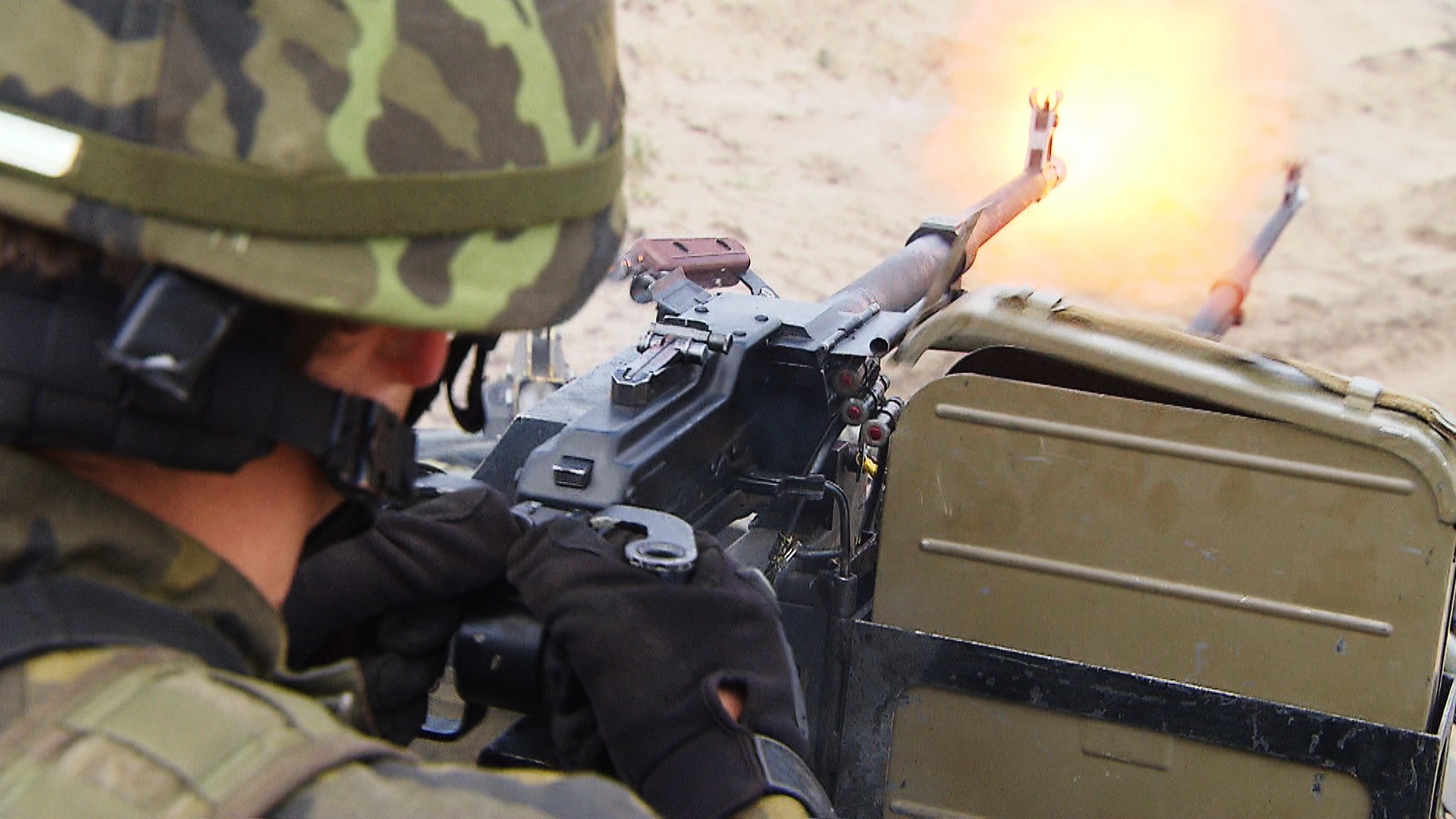 Cover image: NATO Battalion Battle Group participate in the welcoming of the NATO Multinational Battalion Group on April 13, 2017 in Orzysz, Poland. (Getty Images Poland/Karol Serewis)