Katya Kircher / Getty Images
Daniel Rudofossi, a clinical psychologist in New York, is an retired NYPD sergeant and certified instructor who gives classes to New York's police department on handling cases that involve the mentally ill. He tells me what he thinks could improve the system today.
When you're a cop you're in contact with all kinds of individuals, one of the first things officers are trained to do is learn to be accepting. It's not your job to be criticizing or correcting what people do in their lives, as long as it's not causing harm to anyone. Training for police on how to interact with people experiencing emotional distress or dealing with mental illness begins right away for new cops—in the Police Academy, actually—and it continues in different ways all throughout their careers. There's something called a social sciences instructor who works with young recruits on how to interact with people from different backgrounds and cultures.
Even if someone is doing something that you find perturbing, as long as nobody's getting hurt or encroaching on someone else's space, then your part is just to make sure the individual is okay. That's a big part of police training, and as you can imagine it's also connected to the mental health piece of being a cop, because it puts a lot of responsibility on the officer to figure out what's "okay" in a wide variety of situations. Outside of the safety aspect, this type of training can help ensure that we don't promote negative stigmas around both mentally ill people and cops.
During training, an officer is given an overview on the different types of mental illnesses and psychotic versus non-psychotic thinking and behavior. It's quite a comprehensive section and they're tested on it quite a bit, then of course there's additional training when you go out into the field. Training is evolving all the time so it's very common for entire platoons to be brought in for mandatory classes on new techniques and developments.
And when you're promoted to sergeant, there's training on when and how to use a taser, when it's necessary to call for an Emergency Services Unit to come as back up, things like that. It's not like officers aren't given excellent training on the variations they are likely to encounter in the field—it's just that there's so many variables within those variations that officers must try to identify and address.
Keep in mind, when an officer arrives at a scene with a disturbed person—whether it's just a really emotional response or the product of mental illness—they don't know what they're dealing with. They just know it's their job to try and defuse and contain the dangers, to the public, to the individual and to themselves, because the officers want to go home again at the end of the day, too.
My very strong suggestion to the NYPD and other departments is to reallocate some money and invest it in outreach to local communities to help educate them on an officer's process when trying to respond to the needs of the mentally ill, and also to set up designated units or a specialized squad to answer such calls for help.
It's a very, very complex thing to identify and diagnose what type of mental illness they may be confronting during a call and only a certified mental health professional should be doing that. So a cop isn't trying to ascertain a patient's medical condition, per se, but they are trained to listen actively and with empathy, to try and pick up on clues, and glean whatever information they can to help calm things down. They might be able to identify someone who's in the grip of a psychotic episode, but it's in the context of the officer realizing, 'Okay, this person is not present at this time in a fully engaged capacity, and I should get extra help; but there may not be time so I have to my very best right now to figure out where this person's head is at and handle it as best as I can.'
When I started my career—and it was a long time ago; I retired in 2000—I was walking the streets in Coney Island, out of Brooklyn South. Then I went to Alphabet City, in the East Village. A lot of our collars, as we call arrests, were around drugs. This was the 1980s, and being a cop at that time meant you dealt with a lot of people with mental illness issues who were also substance abusers.
Sometimes we'd get calls for domestic situations, parents who would say, 'My kid is going crazy, so angry, and breaking things up in the house.' We'd get there and you could see that sometimes it was drugs, sometimes drugs and mental illness and sometimes it was just a mental illness, but it took some real time and effort and skill to try and figure out which of the three scenarios we were dealing with—and sometimes we couldn't figure it out.
What I realized, over time, is that it takes a lot of money and commitment to train police to handle the mentally ill. I went from being a street cop to becoming a certified trainer in the police academy, and at that time one of my responsibilities was doing training with newly-promoted NYPD officers and detectives and we developed a course built specifically around ways to help someone who is emotionally disturbed. Much of that information is dated, compared to where we are now, but I have stayed committed to doing this type of work and being a 'cop doc,' as we call ourselves.
---
More from Tonic: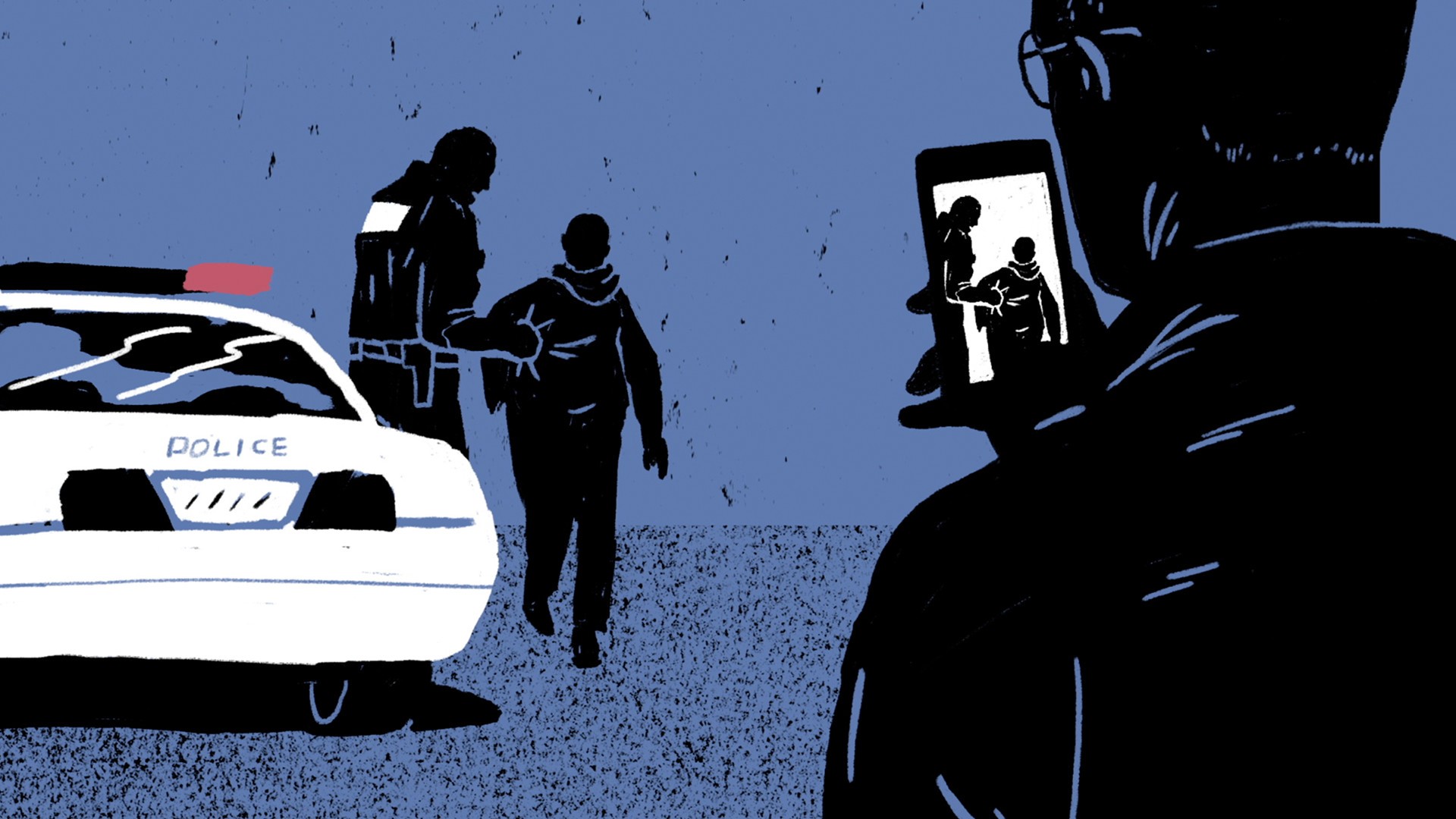 ---
The approach I teach now is a very slow one, where officers try to understand where a disturbed person's mindset is before doing what we might call an intervention, where you try to take someone into custody. I talk to officers about stopping and listening to what individuals are saying, but also they have to keep in mind that they're responding to a situation where they have little to no control over how the person is going to respond.
But how can you respond to someone's personal dilemma if you have no idea what's going on? First, I tell the officers, get all the information you can. The second part is, pause and try to hear what you need to hear and think about what you are observing. Is the person clear-minded, is this a one-time situation? Do they seem anxious, lonely, or angry at a family member or a partner?
Answering questions is the burden of the officer in a tense situation. Now, if you have someone in a paranoid episode, who thinks you're from Mars or their parents are trying to poison them, that's going to limit how much rapport you can build, or how much of a connection you can make. And think about that for a moment—the police are called in to diffuse these very fraught situations. Should we expect the officer to be able to correct the problem immediately? To be a psychiatrist and diagnose the patient, come up with a treatment and then stage a non-violent intervention? The answer is no, of course not. And yet if something goes wrong, they are often held culpable.
In my practice, I deal with many cops who are struggling with the trauma of interventions gone wrong. During a tense situation, maybe there was a shift in perception. Maybe a word or a memory triggered something or the person has a hallucination—sees something that's not there. But now the whole vibe is changing and the officer who's right there—so close—has to also change in response, and think about their safety as well as that of the other officers on scene.
Read This Next: The Prison System is Designed to Ignore Mental Illness