When our documentary team first arrived in Sault Ste. Marie, Ontario to explore the impact of the overdose crisis in the area last fall, there was only a single harm reduction outreach worker for an entire city of just under 75,000.
In Canada, much of the dominant narrative surrounding the crisis has focused on major urban centres, particularly Vancouver and Toronto. Smaller communities, though, are experiencing the impact of the crisis in a unique way, left vulnerable with minimal health and harm reduction resources. In places like Sault Ste. Marie, the onus falls on a handful of front-line workers who are struggling to keep community members alive.
"The Soo," as it's colloquially known, is a small city situated on the US border in northern Ontario near the Great Lakes. It's relatively isolated and has seen its formerly prosperous industries shrink, particularly its steel plant (which used to employ thousands more than it does now) and a paper mill that shut down years ago. It's a quintessential Canadian city: beautiful (especially in the summer, we're told), big for hockey, and populated by many people who are proud of where they live.
Sault Ste. Marie is also a place where, by harm reduction and healthcare workers' estimates, five people overdose a day. The public health unit for Sault Ste. Marie in 2017 had one of the highest rates of opioid-related emergency room visits in Ontario. And Desiree Beck, up until recently, was the only harm reduction outreach worker in Sault Ste. Marie and its surrounding area, servicing nearly 50,000 square kilometres, including numerous First Nations reserves.
"We have such a vast area, huge landmass; the [city of the] Soo itself is a condensed chunk of area… For three and a half years, there was one outreach worker, which was just myself. Even with two of us now, it's still a struggle," Beck told VICE.
There are other problems with providing harm reduction in a small city: an "inadequate" transit system and a lack of services on weeknights and weekends. Desiree and her colleague are working now on expanding services on weeknights.
In small communities, the shame and stigma surrounding drug use can be magnified, too. While hanging out near the Resource Centre, where Beck works out of, our crew heard a man shout "Let them die!" in response to people discussing the overdose crisis.
"There are people who won't access our health unit because their mother, or their sister, or their next-door neighbour, a kid they grew up with works there," Beck said. "Most places it's that 'six degrees of separation.' We don't have that: It's one degree of separation here."
As well, Beck said, there is an economic divide in the community among people who use drugs.
"Because of the social stigma around drug use in our community and the hierarchical way of looking at [drug use]: If you're rich and have money, a house, and a full-time job, you can do all of the drugs you want and we don't care. But if you're poor and you're dying because you use drugs, then our community has a problem with that," she said.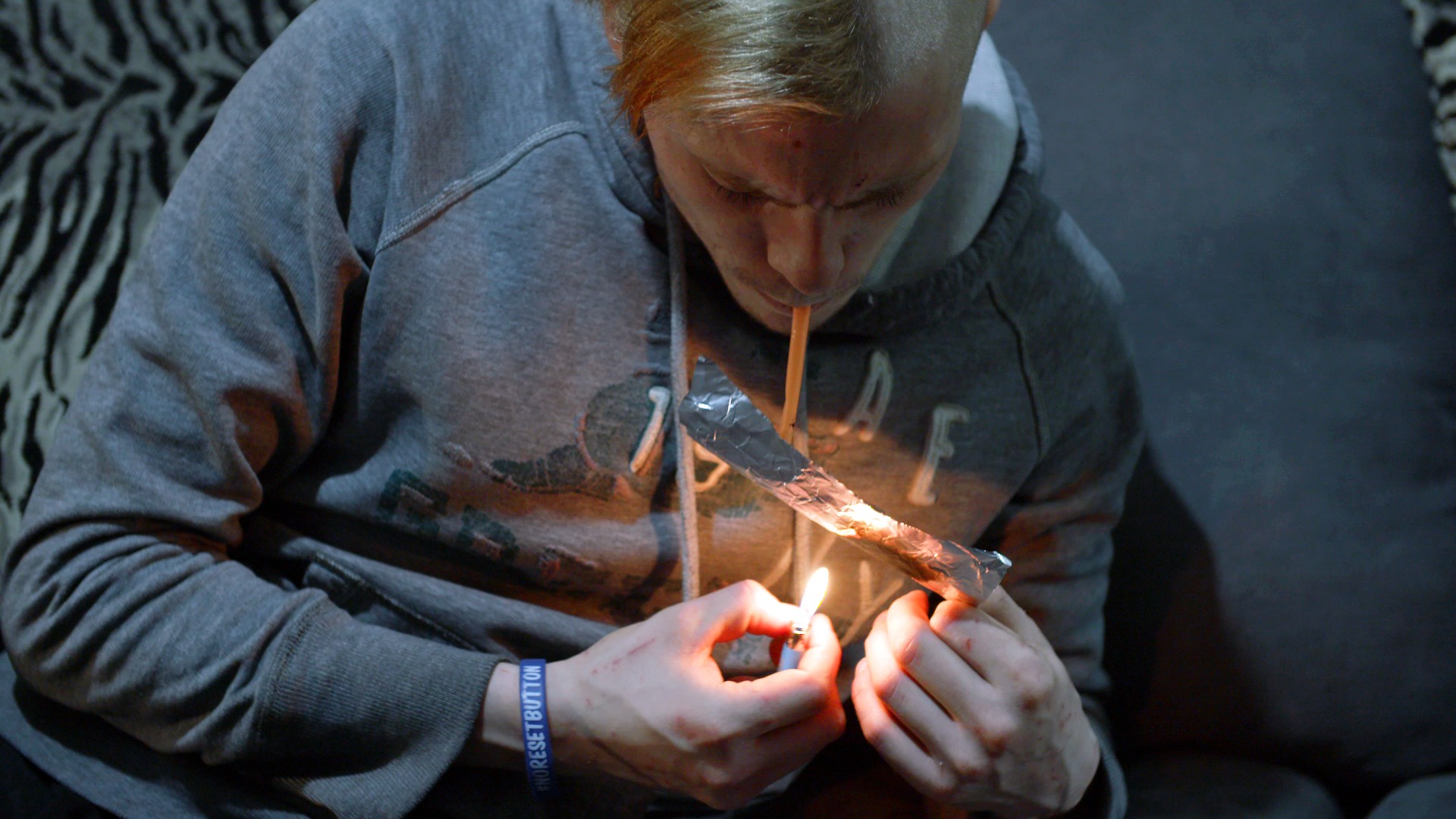 "We're no longer just losing people who are living in poverty—we're losing recreational drug users too," Beck explained.
In 2017, it's estimated that at least 4,000 people in Canada died from opioid overdoses. That number is even higher in the US, where opioid overdose deaths were in the tens of thousands last year. In both the US and Canada, the death toll of the overdose crisis has surpassed that of the peak of the AIDS epidemic.
The plight of small communities heavily affected by the overdose crisis is a story more common in the United States. One of the overdose capitals of the US is a historically industrial town of less than 50,000 people—Huntington, West Virginia.
I grew up in the middle of nowhere in northern Pennsylvania, another state particularly affected by the crisis. Hospitals are few and far between in the area I'm from, as are certain services for people who use drugs, such as methadone programs. If you live in a rural area and don't have a car or a dependable ride, it could be difficult to get the help you need when you need it. The number of people I know from back home who've died from drug overdose or who've at some point struggled with opioid use is far too many for a place where high school graduating classes are fewer than 100 people. I still haven't been able to bring myself to visit the graves of several childhood friends, though I intend to every time I return.
A feeling I'm now familiar with is finding out a former classmate has died and not knowing what exactly happened at first, yet noticing the suspicious "died suddenly" in their obituary. More times than not, I find out after that their death was drug-related. It's not something that people usually want to talk about even though so many of us have been affected.
The truth is that overdose can affect anyone, and certainly not just those living in cities and industrial towns. According to an Angus Reid Institute report released in January, one in eight Canadians have a family member or close friend who's become dependent on opioids in the last five years. It's happening all over the US and Canada, regardless of demographics.
"The general population in the Soo is in denial that we even have a drug problem," Beck said. "It's becoming, as a harm reduction worker, emotionally exhausting for me to try to defend to people who just choose to be ignorant to drugs that there is a problem here. We're losing good people because we have an issue with poisoned drugs right now."
Sault Ste. Marie, like many places across the US and Canada, is dealing with the illicit drug supply—particularly heroin—being poisoned with the potent opioid fentanyl.
We hoped to show a portrait of a small community being affected by the crisis with Steel Town Down. But, it's important to remember Sault Ste. Marie is just one of many places that is grappling with the biggest drug safety crisis of our lifetimes.
"I think that it's important, it's essential," Beck said, "that our community is declared as being in a crisis so that people will start paying attention."