Getty Images
North Korea is taking measures to ensure its nuclear missiles cannot be taken out by U.S. military strikes, U.N. monitors said Monday.
The revelation comes as Pyongyang and Washington lay the groundwork for a second historic summit later this month.
The finding was contained in a confidential report by sanctions monitors to a United Nations committee, which was seen by Reuters. In it, monitors reported they had observed "a consistent trend on the part of [North Korea] to disperse its assembly, storage and testing locations."
Washington's special representative for North Korea, Stephen Biegun, will meet a North Korean official in Pyongyang Wednesday to make arrangements for a second denuclearization summit between Donald Trump and Kim Jong Un, expected to be held in Vietnam later this month.
Biegun, who was appointed to the role in August, two months after the meeting between Trump and Kim in Singapore, is aiming to advance the process of denuclearization beyond the vague commitment secured from Kim last year.
He said he is aiming to establish a "roadmap of negotiations and declarations going forward" to reinvigorate the process and add some substance to the denuclearization talks.
While Trump hailed Thursday the "tremendous progress" made in negotiations with North Korea, Biegun acknowledged in a speech at Stanford University the same day that the Singapore talks had yielded "no detailed definition or shared agreement of what denuclearization entails."
Since then, progress has more or less stalled, with senior U.S. officials signaling they expected Pyongyang to surrender its nuclear and missiles programs before Washington would respond by lifting sanctions.
READ: South Korea supplied oil to North Korea and didn't tell anyone
That's frustrated Kim, who said in a New Year's Day speech that he may forgo denuclearization if the U.S. continued to insist he handed over his weapons without lifting sanctions.
Nevertheless, the report to the 15-member U.N. sanctions committee found that sanctions were proving ineffective, due to a spike in North Korean violations.
"The country continues to defy Security Council resolutions through a massive increase in illegal ship-to-ship transfers of petroleum products and coal," the report found.
The presence of 28,500 U.S. troops in South Korea is also a sticking point in the negotiations. North Korea has said it will never unilaterally give up its nukes unless Washington eliminates any threat to the regime. The United States has said its troop presence in the South is not up for discussion.
Seoul is also determined to maintain the U.S. presence on its soil to guarantee against aggression from its northern neighbor, with whom it is still technically at war.
On Monday, the U.S. State Department announced that it had reached a preliminary agreement with South Korea on sharing the cost of the troop deployment, with Seoul agreeing to boost its contribution. According to a State Department official quoted by CNN and South Korean media, Seoul would now pay almost $1 billion a year, up from its previous commitment of about $850 million a year.
The two governments have held 10 rounds of talks on the new deal since the previous arrangement expired, with Trump insisting that Seoul should carry more of the cost — potentially doubling its contribution. The lengthy impasse on the issue had fueled concern on both sides that Trump might float a withdrawal of U.S. troops during his meeting with Kim.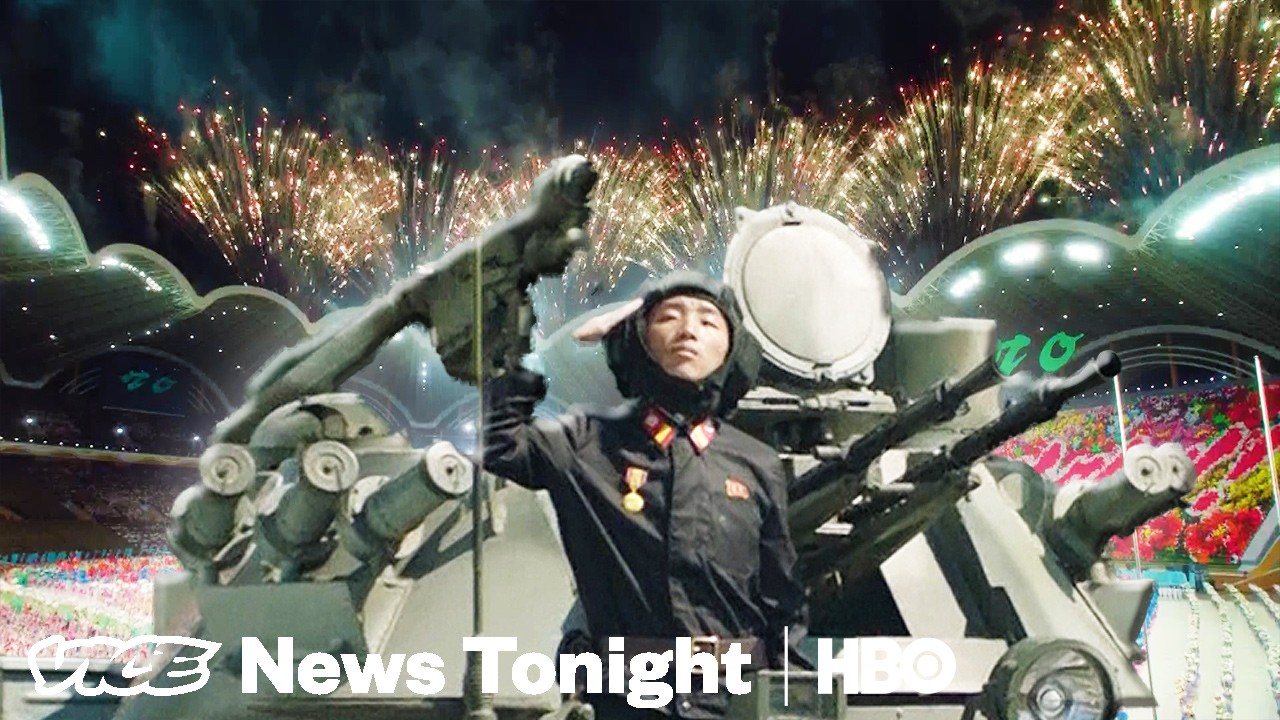 Cover Image: This picture taken and released on July 4, 2017 by North Korea's official Korean Central News Agency (KCNA) shows North Korean leader Kim Jong-Un inspecting the test-fire of the intercontinental ballistic missile Hwasong-14 at an undisclosed location. (STR/AFP/Getty Images)