Image via Shutterstock
Over the weekend, the Association of Southeast Asian Nations (ASEAN) Special Summit brought leaders from 10 Southeast Asian nations to Australia, including Myanmar's Aung San Suu Kyi. Ahead of her arrival, a group of Australian lawyers filed a motion in Melbourne's Magistrates Court, attempting to prosecute the former human rights icon for crimes against humanity. The charges relate to allegations that human rights violations are currently being perpetrated against the Rohingya people in Myanmar, which have overshadowed the ASEAN summit.
Alison Battison, the founder and principal director of Human Rights for All, drafted large parts of the brief against Aung San Suu Kyi. The team also included three barristers: "Ron Merkel QC, a Melbourne barrister and former federal court judge, Marion Isobel who has done a lot work overseas in human rights, and Raelene Sharp who is an expert in Commonwealth law," Battinson explained to VICE.
The attempt to lay charges was actually initiated by the Rohingya community in Australia. Sydney lawyer Daniel Taylor, who is heavily involved with the community, approached Battinson and co to ask if anything could be done ahead of Aung San Suu Kyi coming to Australia. "The reason; however, that there are no Rohingya names attached to the complaint is because a lot of them fear retribution if they are named a complainant, against themselves or their families," Battinson says.
The brief accuses Suu Kyi of crimes against humanity for the deportation or forcible transfer of a population, specifically Division 268.11 of the Commonwealth Criminal Code Act (1995).
"Basically we are saying Aung San Suu Kyi has effective de facto power and control over the elements of the Burmese government and military involved, who are committing these atrocities," Battison said. According to the UNHCR, the Rohingya's situation is the "world's fastest growing refugee crisis" with more than one million fleeing into neighbouring Bangladesh fearing for their lives.
If successful, Battinson explains, the case would be significant for both Australian and international law. "This has never been done before in Australia. [But] the legislation that was put in place to reflect the Rome Statute in Australia, this situation is precisely the reason it was put into place," she says.
The legal team filed the private prosecution application in the Melbourne Magistrates Court late Friday last week. A brief was submitted to the office of the Australian Attorney-General Christian Porter, who swiftly told media he will not consent to the prosecution of Suu Kyi.
"The Attorney-General has stated [he thinks she] has diplomatic immunity and he therefore wouldn't consent to prosecuting her," explains Nina Dillon Britton, a University of Sydney law student who helped Battinson prepare the brief against Suu Kyi, "but that's an appealable decision."
Key to this is the fact that, although Aung San Suu Kyi holds the powerful role of state counsellor within Myanmar's government, she isn't actually the country's president. The president is in fact Htin Kyaw. "Aung San Suu Kyi holds a tenuous position as she's not an official head of state she might actually not be immune," says Dillon Britton.
"She actually claims her position as state counsellor is higher than the president. Myanmar is ruled by a power sharing government between military and her, Dillon Britton explains. "[Aung San Suu Kyi is] overseeing the departments trying to stop the return of the Rohingya and plays into narratives that the Rohingya people are not legitimate Myanmar citizens that are used to justify the genocide."
Battison says Attorney-General Porter's remarks won't not deter the legal team. "Obviously we would have preferred for the Attorney-General to contact us directly, we're still waiting to hear from him officially," she says, noting she can't comment too much as it's an ongoing legal case. "But we do note that in similar cases such as Augusto Pinochet in the UK that their superior court held that this was an issue that constituted a crime against humanity that Pinochet could be tried for."
To build a case against Suu Kyi, Battinson and her team looked at a number of elements. These include whether crimes against the Rohingya people have "occurred on a widespread scale, if it's was carried out against a civilian population, if people were lawfully in the area before they were moved on, how they were moved on and so on."
---
WATCH: Myanmar's Rohingya Fight Back Against Alleged Genocide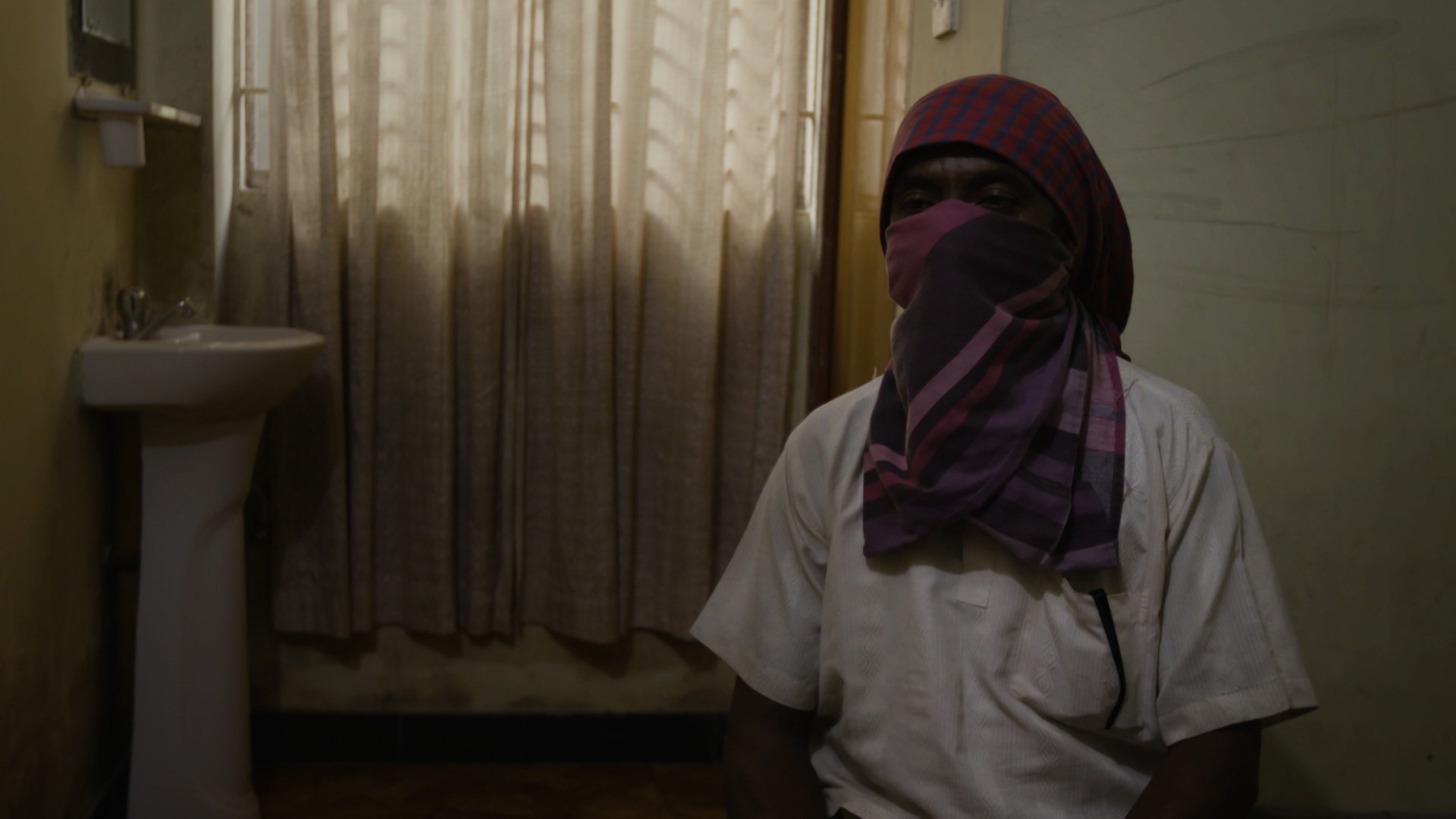 ---
Aung San Suu Kyi Continues to Deny Any Genocide Against the Rohingya People
VICE also received press releases from an anonymous source, who claims they are from the office of the Myanmar State Counsellor. The releases demonstrate a persistent denial by Suu Kyi's office that there's been any crimes perpetrated against the Rohingya people. One directly addresses the events of August 2017, which are generally considered the largest wave of violence in the ethnic cleansing of the Rohingya in Myanmar's Rakhine State.
The "attacks" that occured on August 25 and 26, 2017 were led by 4,000 terrorists, the release claims. "According to the hard evidence found by the Tatmadaw investigation body, at least 10,000 to maximum 20,000 residents participated in attacks on police outpost," it reads.
Additionally, the statement claims that whole villages, including children, had sworn allegiance to terrorists and set fire to their own homes. "In the terror attack on 25 August, 2017, extremist terrorists led by ARSA [Arakan Rohingya Salvation Army] launched coordinated attacks in 37 villages including an army headquarter and 30 police stations, with 500 to 700 residents in each place with swords, spears, improvised explosive devices and other weapons… The attack was not successful though hardcore members of ARSA extremist terrorists, many villagers and even the children joined the attack."
But according to Dillon Britton, the forced expulsion and ethnic cleansing of the Rohingya "ties into the 'war on terror', where all Rohingya are viewed as terrorists and thus collateral damage due to the supposed difficulty in discerning between innocents and terrorists."
Furthermore, as the "Rohingya are Muslims in Buddhist majority country, they were not recognised under the Myanmar citizenship act. Not viewing them at citizens and the war on terror are the major reasons for their expulsion and the genocide," she concluded.
Over the weekend, the Rohingya community in Sydney and their supporters held a rally where many refugees spoke about family trapped in Rakhine or refugee camps in Bangladesh. "We have not come here as victims… we have come to show the Burmese regime the meaning of justice. We are here to hold the oppressors to account," a speaker told the protest.
On Wednesday, university students across the country will be attending protests against Australia training Myanmar's military. Students from the Anti War Movement in Myanmar have prepared a statement to be read out at the event, in a display of international solidarity.
Follow Liam on Twitter.
This article originally appeared on VICE AU.