CORK, Ireland — Sebastian "Chuck" Webb is a car salesman from Ville Platte, Louisiana, with a 100-watt smile and a billboard by the highway that promises, "The deal is real." But he's taking a keen interest in a vote happening 4,300 miles away: Ireland's historic referendum to legalize abortion.
And he's using Facebook to make sure his pro-life views are heard from across the Atlantic.
Webb is the creator and administrator of a Facebook page called Pro-Life Community, a private group with almost 5,000 members that is currently engaged in trying to influence Irish voters ahead of the May 25 vote.
"I thought it would benefit this group to see what Ireland has done for years to try to keep their area pro-life," Webb told VICE News when asked about why his group was so focused on Ireland.
In recent weeks, members of the group have infiltrated Ireland's heated abortion debate, coordinating attacks against pro-choice supporters, sending abusive private messages, recirculating fear-mongering news articles from dubious sources — all with the aim of swaying the opinion of a sizable number of undecided Irish voters.
There are hundreds of U.S. religious and political groups like Webb's Pro-Life Community that are using Facebook to meddle in Ireland's historic vote through a mixture of ad buys, misinformation campaigns, and fear mongering, experts and activists told Vice News.
Politicians and lawmakers have obsessively focused on Russia's use of Facebook to meddle in the U.S. and other western elections, but the threat isn't unique to Moscow. And in Ireland, Americans have taken the role of invader. The latest controversy once again shines a light on the powerful role Facebook is playing in democracies around the world, and raises yet more questions about what measures are needed to ensure free and fair elections in the digital age.
"The country is ripe for outside influences because Ireland is seen as a bit of a battlefield, from both the pro-life and pro-choice sides."
For many Irish voters, the specter of outside influence has grown so toxic that campaigners and lawmakers on both sides of the debate now openly worry that funding, ad campaigns and activism from U.S. groups threaten to undermine the vote.
"It shouldn't be possible to buy an election," James Lawless, an Irish lawmaker who is currently sponsoring a bill to regulate the use of political advertisements online, told VICE News. "The country is ripe for outside influences because Ireland is seen as a bit of a battlefield, from both the pro-life and pro-choice sides."
Facebook told VICE News that its system has flagged abusive attacks on activists in Ireland, and that it is aware there are international groups and individuals spending money on ads aimed at Irish referendum voters, "but we don't have a system at the moment of breaking down those payments."
A historic vote and a heated debate
In May, Ireland will vote on whether abortion should be made widely available for the first time in the country's history, and based on the most recent polls, it is likely that the referendum will be passed, with 63 percent in favor of repeal.
The current abortion laws in Ireland were drafted in 1983, in part, thanks to the lobbying of right-wing Catholic groups, including the notorious U.S. pro-life advocate Father Paul Marx.
Abortion is only available in Ireland when there is a direct threat to the life of the mother.
The country's strict laws make it an outlier in relation to its European neighbors and pretty much the rest of the western world. And this is exactly why there is so much interest in the Irish abortion debate in the U.S.
"Ireland is country that has managed not to have abortion so Ireland has become a kind of a beacon on the hill for the international pro-life movement," Eric Scheidler, executive director of the Chicago-based Pro-Life Action League, told VICE News. "It is a country that has a really vibrant pro-life movement comparable to what we have here in the U.S."
Scheidler says that his Facebook feed today is full of his peers "sharing articles and offering up prayers" about the Irish vote, adding that he knows of a lot of U.S. pro-life leaders who travel from America "to educate the Irish people about what this would mean."
"[M]oney is being spent by foreign organizations targeting Irish voters on Facebook to try and influence how they vote in the referendum."
Interested Americans like Scheidler in theory should run up against Ireland's strict campaign finance laws, which prevent non-Irish citizens from donating money to groups that are actively engaged in elections or referendums in Ireland. But on Facebook those boundaries simply don't exist, and U.S. groups on both sides of the debate are buying ads to target voters in Ireland without any oversight or transparency.
In a bid to track the influence these Facebook ads are having on the outcome of the election, the Transparency Referendum Initiative was established, and it has found evidence that outside groups are having an effect on the voting population.
"What we have been able to see from the data in our system is that money is being spent by foreign organizations targeting Irish voters on Facebook to try and influence how they vote in the referendum," Craig Dwyer, co-founder of the TRI, told VICE News.
Read: Kenyans face a fake news epidemic. They want to know just how much Cambridge Analytica and Facebook are to blame.
The crowd-sourced project has so-far collected a database of over 350 ads targeting Irish voters, with most coming from major pro-life and pro-choice groups in Ireland. But the U.S. presence hasn't gone unnoticed; Dwyer pointed to seven ads they traced back to Chris Slattery, the director of the pro-life Expectant Mother Care group in New York as one recent example.
But he warned that his tool has captured only a fraction of the ads purchased by U.S. groups, and suspects the number to be much larger. Lawless, the Irish politician, echoed this sentiment.
When contacted about his alleged meddling in Ireland's democratic process, the New York based Slattery said that his actions had been of "insignificant impact." He said he didn't target adverts to Irish voters, contradicting the evidence gathered by the TRI.
But ads aren't the only way Facebook is being manipulated in Ireland ahead of the vote. Ireland has also seen a spike in fake Facebook accounts related to the referendum, as well as a general spike in misinformation, and activists say much of it is originating in the U.S.
American users are also turning to the service's private messaging app to abuse activists and recirculate fear-based propaganda. In some cases, pro-life users have sought to to lock pro-choice users out of Facebook altogether. One group recently deployed a tactic of repeatedly entering incorrect passwords for specific accounts, in order to trigger Facebook's automatic lock-out protocol.
Facing mounting criticism for its botched handling of the Cambridge Analytica crisis, and its increasingly potent role in heated political environments, Facebook is fighting to regain its users trust. To that end, on Wednesday it officially rolled out View Ads in Ireland, a tool that allows Facebook users to click on one ad and track all the other ones that the advertiser is running in the country.
Read: Hate speech is still going viral on Facebook in Myanmar, despite Zuckerberg's promises
Ireland is just the second country after Canada to see View Ads go live, and the product shows its age: The feature lacks the granularity that would make it a meaningful tool to monitor these activities.
When Facebook announced its new feature last October, it said viewers would be able to see the total and average amounts spent on ads, the number of impressions an ad received and the demographics that were targeted. But when Joel Kaplan, the company's head of public policy, announced the Irish trial earlier this month, he said these features would initially be missing.
Lawmakers James Lawless welcomed the move, but said it doesn't go far enough because users still won't know who placed or paid for the ad in the first place.
"It should be possible if you are looking at an ad to see who published the ad, who sponsored the ad," Lawless said. "If somebody tries to influence an election or a referendum, they should be upfront about who they are, and the public has a right to know who paid for a particular ad."
Lawless said the problem doesn't end with better ad tracking tools, however. The platform remains wide-open to abuse from bad actors around the globe, and so far neither Facebook nor politicians have figured out a fix.
"At the moment, on social media, you can totally buy elections [and] at the moment there is nothing stopping either side from doing that," he said.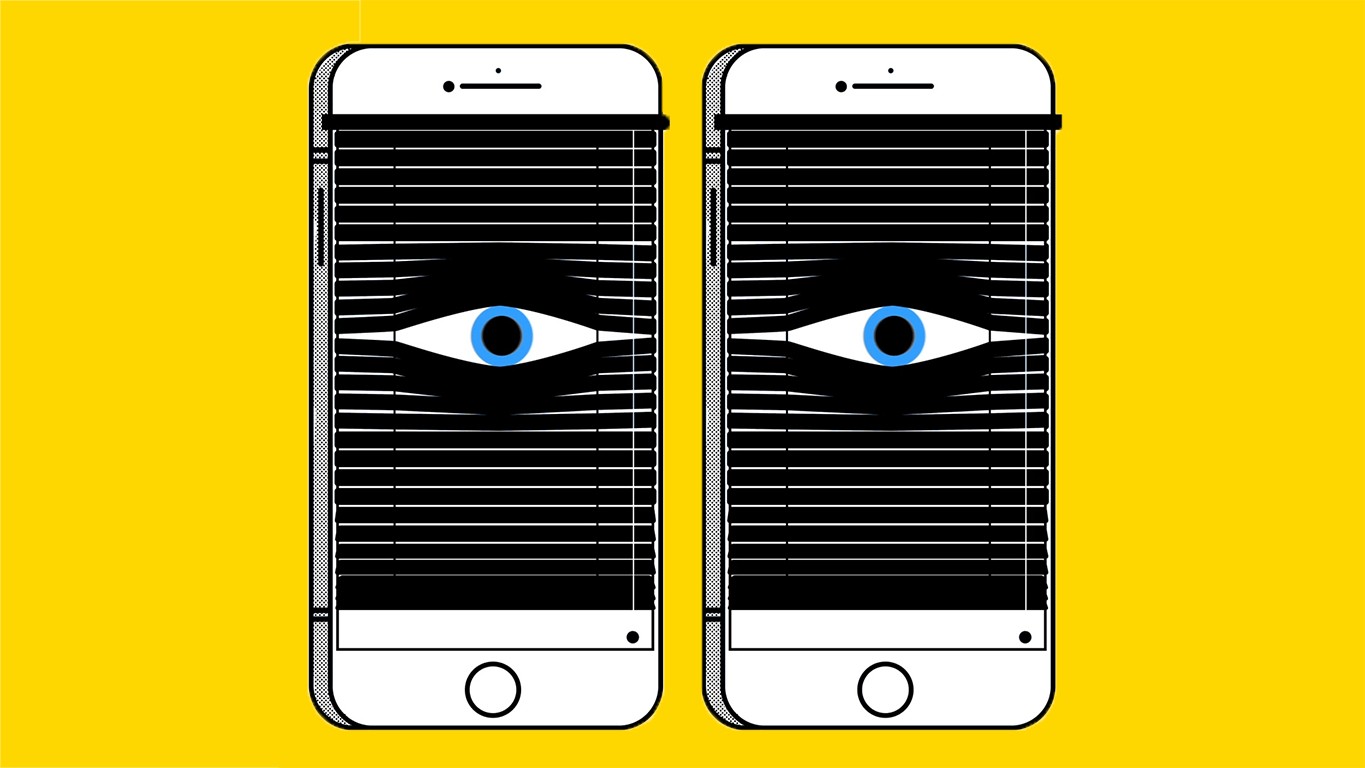 Cover image: Abortion debate in Ireland. People walk past graffiti on Pearse Street in Dublin, calling for a referendum to repeal the 8th Amendment of the Constitution of Ireland. Picture date: Wednesday October 26, 2016. (Niall Carson/PA Wire/ Press Association via AP Images)