All screenshots via Bess Kalb's
Twitter
On the last page of every issue of the New Yorker, there's a cartoon caption contest. The magazine prints an illustration that doesn't quite make sense, just like the ones peppered through its articles, and asks readers to submit funny captions. Then it prints the winners.
Unbeknownst to all those adult would-be comedians, however, a nine-year-old named Alice is sneakily slaughtering the competition with her hysterical, refreshingly simple cartoon captions. On Tuesday, TV writer Bess Kalb tweeted photos of her cousin's daughter's witticisms, and they're honestly too pure for this world. Take a look for yourself: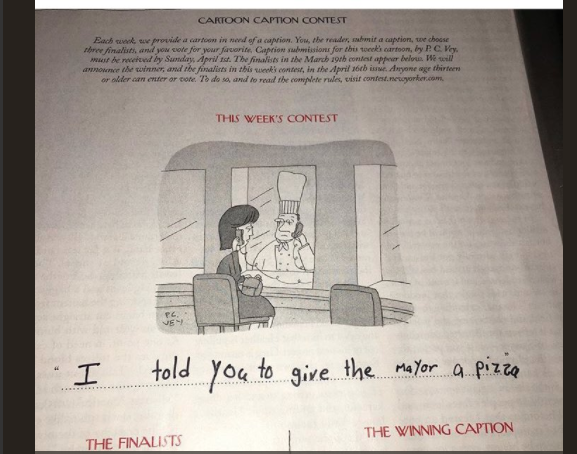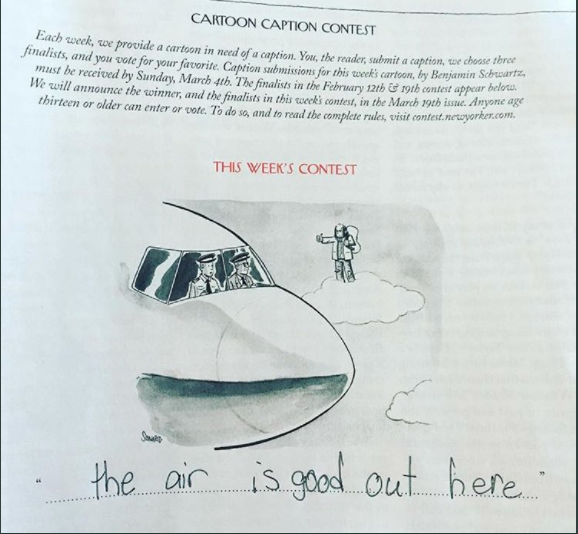 Alice proves that, for those of us who have tried to write good New Yorker cartoon captions, we've been doing it all wrong. We've been overthinking it, trying too hard to impress David Remnick or whoever. But Alice makes it seem so simple. Her directness, and her uncanny knack for noticing how characters are reacting to one another on the page, is spot on. Like most kids, her genius lies in just telling it like it is.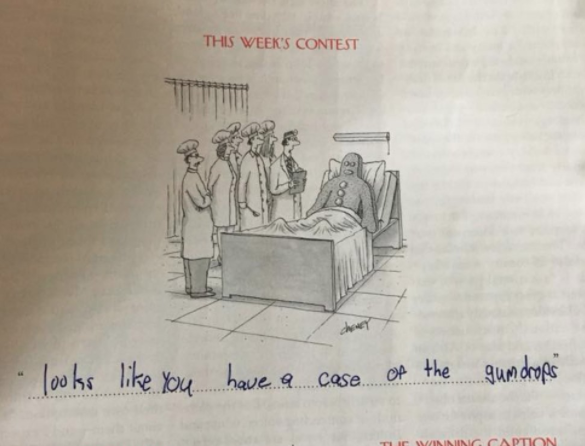 And the nine-year-old's talent for caption writing is prodigious, apparently. Kalb tweeted that Alice tends to steal the New Yorker before her mom can read it for the express purpose of being the first to take a stab at the week's caption. But how she even has competition is beyond us.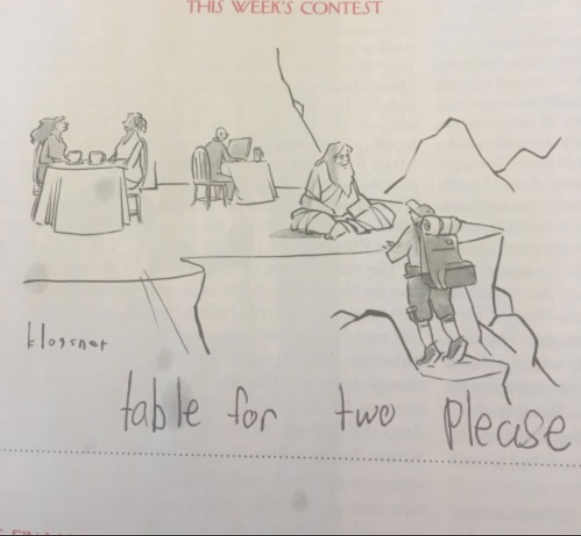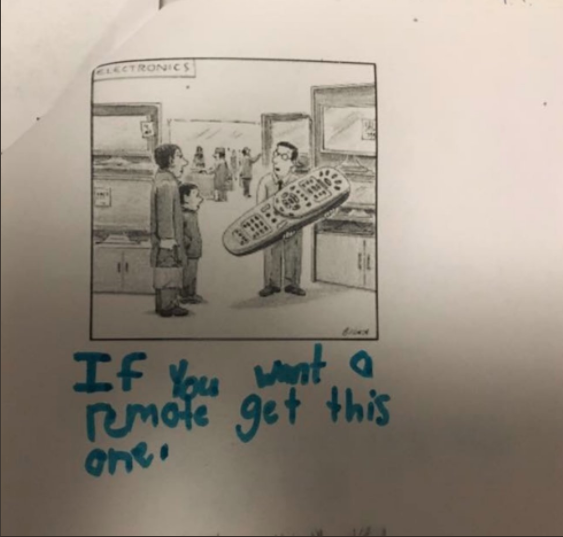 Like many great artists, Alice isn't out for fame. She just really, really loves captioning New Yorker cartoons. And at just nine years old, she's much better than most of the cynical writers out there. Hopefully she embraces that quality well into her years.
So thank you, Alice. The year 2018 may already feel like a never-ending case of the gumdrops, but your New Yorker cartoon captions remind us that things just might turn out OK there, buddy.
Sign up for our newsletter to get the best of VICE delivered to your inbox daily.
Ask Kara if she's OK there, buddy on Twitter.