For the first time in a long while, people are waiting for hours, and in some cases days, for a new iPhone. And that means great business for the iPhone hoarders who stand in line to buy the new phones in bushels — and sell them for a hefty profit.
The iPhone X — with its new OLED screen and facial recognition technology — is a break from the largely incremental annual upgrades to the iPhone lineup of the past couple years. It's also the most expensive iPhone ever, at $999. But supply chain issues have left Apple and wireless carrier stores with limited supplies. That presents a big opportunity for those who can get their hands on a couple, or a dozen, to sell on to individuals who can't be bothered to wait in line or markets where iPhones are more expensive, like China.
Clint Smith, who says he was the first person in line at Apple's SoHo store in Manhattan, is the guy you call when you want to pay someone to stand in line for you — whether it's sneakers, new Supreme clothing, or a new iPhone.
Outside the store at about 10 a.m., Smith told VICE News he'd already been to the SoHo location twice and the 14th St. Apple Store once on Friday morning. He buys phones (two at a time) on behalf of people who resell them in the U.S. and abroad, and he estimates that he'll make between $3,000 and $4,000 for himself by the end of the day.
"This time, the demand is high, but the quantity is scarce."
"I've done this every launch since the iPhone 4 in 2010," Smith said. "This time, the demand is high, but the quantity is scarce. By this time of day, they usually have more variety — they're out of certain colors of the X already."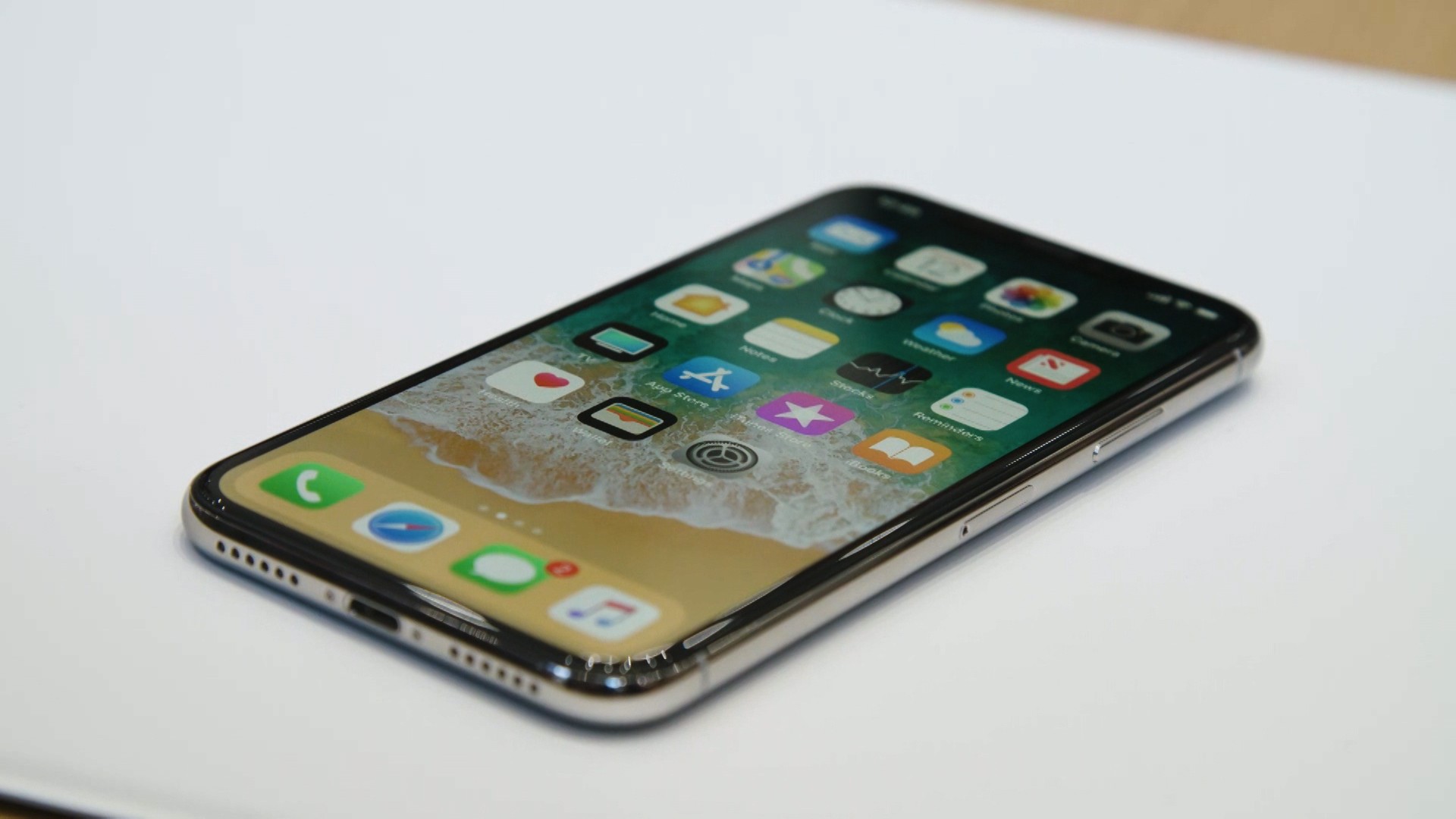 The scarcity issues first emerged in September, as analysts said that Apple was struggling to produce a quantity of iPhone X's commensurate with the usual iPhone demand. KGI Securities' Ming-Chi Kuo estimated recently that between 2 million and 3 million units would be ready Friday for launch, and that between 25 million and 30 million units would be ready for Christmas sales. But that's far short of the more than 78 million iPhones Apple sold in the holiday quarter last year.
Independent of the supply-chain problems, Asian market demand for high-end iPhones has diminished in recent years as Samsung and other manufacturers have produced their own phones of similar quality. In Hong Kong, resellers are reportedly struggling to sell iPhone X's for their usual 100 percent to 200 percent launch-day markup over their approximate $1,115 USD base price.
In the U.S., however, SellYourMac.com President Brian Burke sounded more bullish in a phone conversation with VICE News, mentioning the latest better-than-expected iPhone 8 and 8 Plus sales numbers (the iPhone 8 went on sale in stores on September 22). Burke added that he had seen outsized demand for the X, and that it appears Apple was able to correct some of its supply issues.
"This time was different because of the staggered launch, between the iPhone 8 and the X. Everyone is holding out for the X, and we've locked in a lot of customers who order phones," said Burke. "But it looks like Apple was able to increase supply [of the X], and it's not as out-of-whack as it could have been."
But this time around, Burke says, he didn't do the usual promotion work of sticking people in line at high-traffic Apple stores for the iPhone X, like at its famed Fifth Avenue location in New York, because the iPhone 8 lineup launch in September was "not so exciting."
"No one was interested in the iPhone 8 [launch]. The return on investment is just not there for that type of marketing," Burke said, before noting that the iPhone X lines around the world suggest the phone might be a hit, regardless of reseller struggles in Hong Kong. "It looks like people have gotten over the price point."
On eBay, iPhone X's are popping up at prices generally from $1,700 to $2,500, which translates to something like a 75 percent to 250 percent profit for the reseller, minus the cost of paying someone to stand in line.
A reseller on Craigslist in New York who identified himself as O'Reilly Russell and said that he'd resold iPhones on launch days three times before, aims to make a $300 profit from the iPhone X he put up on Craigslist on Friday.
"I do think it's a little bit easier because of the hype around it," he said.