The Trump administration wants to give preferential treatment to refugees based on those likely to achieve "successful assimilation" in the United States, according to a report to Congress obtained by VICE News.
In addition to slashing the refugee admissions cap to historic lows, the Trump administration is potentially creating a new hurdle that vulnerable people must clear to come to the U.S.
On Wednesday, the administration announced plans to admit a maximum of 45,000 refugees in the coming fiscal year, by far the lowest ceiling since the modern resettlement program was established in 1980. To make the number official, the White House needed to run it by Congress, which it did at the last possible minute. While administration officials held a conference call with reporters to discuss the move, members of the relevant House and Senate committees still hadn't seen the report justifying the drastically reduced cap.
The report still hasn't been made public, but VICE News obtained a copy from a Hill staffer and has published it in full below. Most notably, Trump wants to create a new obligation for refugees, suggesting officials may consider whether individuals meet "certain criteria that enhance a refugee's likelihood of successful assimilation and contribution in the United States."
READ: Trump wants to cut refugee levels to lowest in recent U.S. history
The U.S. has long worked to assimilate refugees after their arrival, but the purpose of the program is to relocate people fleeing war and violence with nowhere else to go — their ability to speak English or perform skilled labor has never before been a factor.
"Of course we want to help refugees assimilate when they are here, but that's different from having to demonstrate that on your application," the Hill staffer who leaked the report and wasn't authorized to speak on the record said on the condition of anonymity. "This is a significant change."
The White House, the State Department, and Health and Human Services did not immediately respond to inquiries requesting comment on the report and the assimilation language.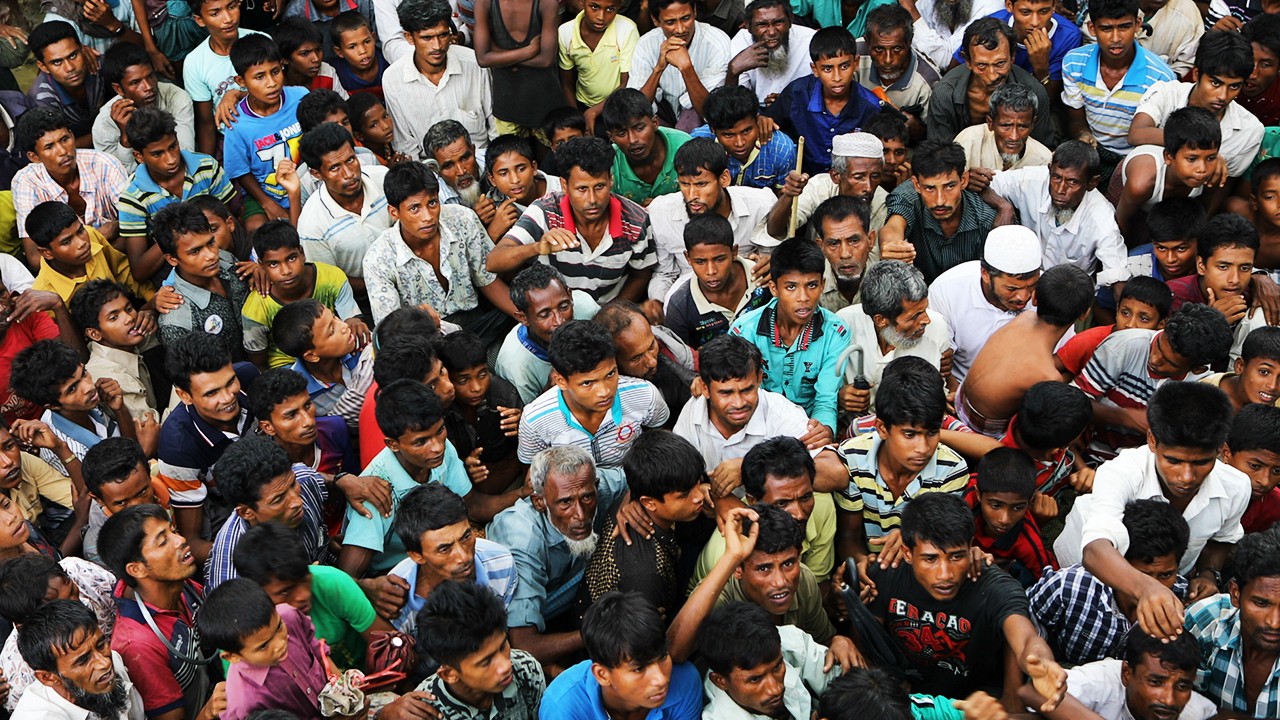 The language is similar to the RAISE Act introduced this summer by Republican Sens. Tom Cotton of Arkansas and David Perdue of Georgia in a White House announcement with Trump. The bill, which also seeks to limit refugee admissions, would create a point system that prioritizes bringing skilled workers and English speakers, policies that appeal to white nationalists who want to limit non-European immigration.
While the bill's chances in the current Congress are slim, the Trump administration has found other ways to stress their priority of assimilation beyond changing refugee policy. President Trump recently recorded a video message to be shown to new U.S. citizens in which he exhorts them to adopt "our values" and help other newcomers "assimilate."
"You now share the obligation to teach our values to others, to help newcomers assimilate to our way of life, and uplift America by living according to its highest ideals of self-governance and its highest standards," he said in the video. "Our history is now your history. And our traditions are now your traditions."
Kay Bellor, vice president of programs at Lutheran Immigration and Refugee Services, which helps resettle refugees in the U.S., said the United Nations will still refer the most vulnerable people and ability to quickly assimilate isn't necessarily a requirement, but she pointed out that it's a slippery slope.
"We've never done this before," Bellor said. "It's always a concern, especially with this administration, when they do something different, because what's their motivation here? But I don't think this constrains the United Nations from doing what they've been doing.… Right now it's an option. When does it become a requirement? That would be a terrible direction for us to go."