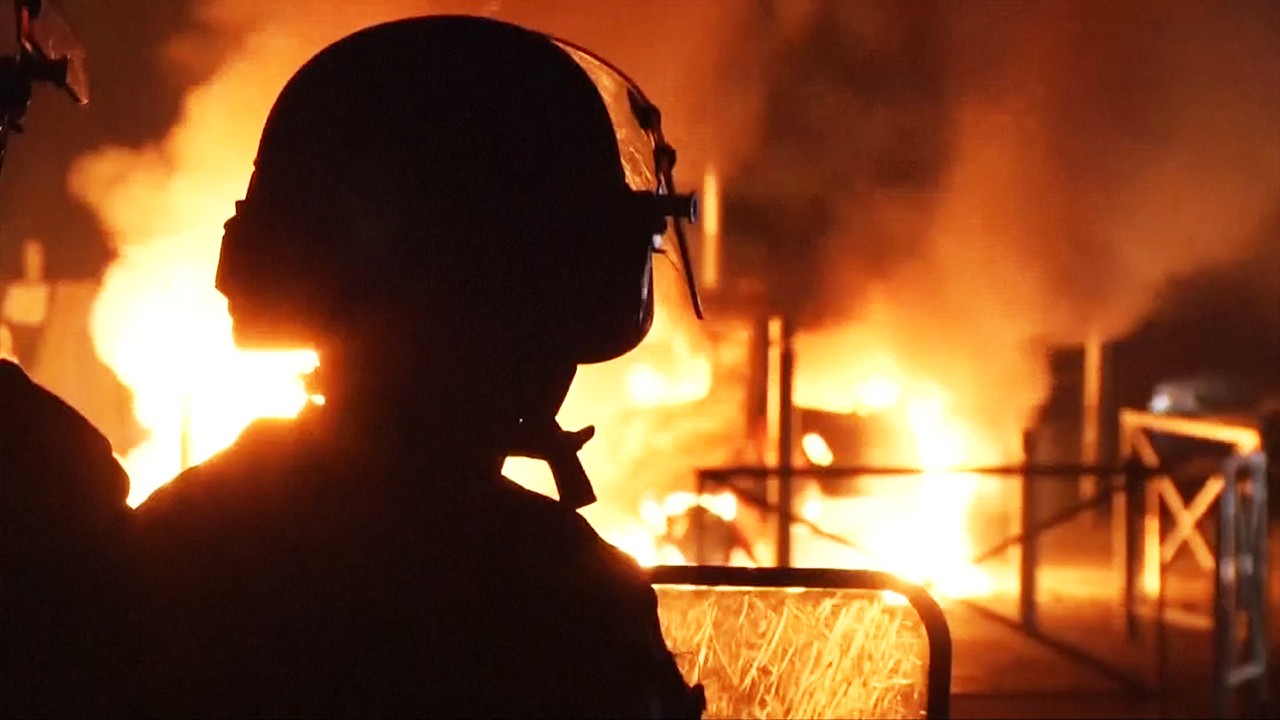 Violent protests against police brutality have continued through their fourth day in the suburbs of Paris.
On Feb. 2, police were conducting an identity check at a housing estate in the Paris suburb of Aulnay-sous-Bois, during which a 22-year-old black man known only as Theo was allegedly sodomized with a police officer's baton.
The incident sparked protests calling for "Justice for Theo" that have since spread from Aulnay-sous-Bois to the surrounding suburbs, as well as Paris.
Four officers have been charged in connection with the incident — one with aggravated rape, three with aggravated assault — and have been suspended.
Police say a dozen people have been arrested as a result of the violent protests, which have included setting fire to vehicles.
French President François Hollande visited Theo in hospital on Tuesday, during which Theo made an appeal for peace: "Let's be united, I trust the justice system, and justice will be done. Stop the war, pray for me."