Puerto Rico's recovery effort from Hurricanes Maria and Irma will cost a whopping $94 billion, Gov. Ricardo Rossello said at a D.C. press conference Monday. And that's even a "conservative" estimate, totaling billions more than the recovery from Hurricane Sandy.
Nearly two months after Maria ravaged the U.S. territory, the majority of Puerto Rico's 3.4 million residents are still without power, 10 percent are without water, and thousands still live in shelters.
"The quantity extends to $94 billion in damages based on a series of models and of course, efforts, for the damage assessment," Rossello told reporters. Of the budget, roughly $31 billion will be allocated to housing and $17.7 billion to restore the power grid. For comparison, the Hurricane Sandy recovery cost was $70.2 billion, according to the National Oceanic and Atmospheric Administration.
Contracts for the work will be closely scrutinized after tiny Montana-based company received a $300 million no-bid contract to help rebuild the power grid. Asked about the controversial contracts, Rossello said he was committed to open investigations at the local and federal level.
"Our government is committed to being transparent. That's why we're establishing a path so that this recovery effort is known as the most transparent in the history of the United States," Rossello said.
"Let them investigate everything and let the truth come out."
Under terms of the rushed contract, Montana-based Whitefish Energy could bill Puerto Rico's power authority, Prepa, $319 an hour for workers, well above the average and well above what those workers were actually making, according to the New York Times.
"We have to pay a premium to entice the labor to come to Puerto Rico to work," a spokesperson for the company told the Times.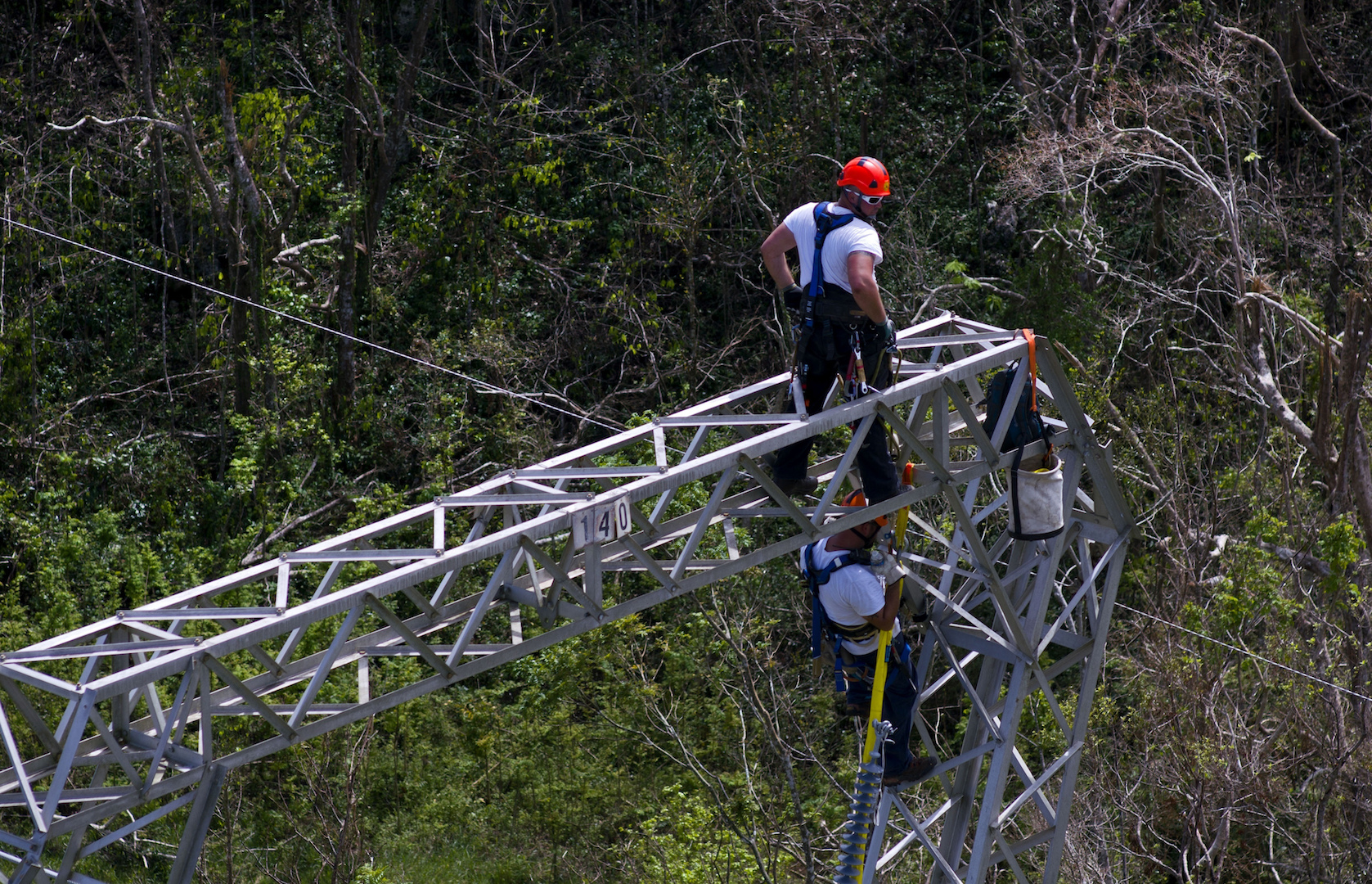 In separate statement released Monday, Rossello urged Congress to consider Puerto Ricans in its tax reform plans, warning of a mass exodus of Puerto Rican companies if certain provisions aren't granted. The governor said the proposed excise tax of 20% on merchandise shouldn't apply to Puerto Rican imports because they are domestic products.