HOUSTON — Even as the flooding from Hurricane Harvey recedes around most of Houston, some neighborhoods are still taking on water, including the Westchester neighborhood situated along the Buffalo Bayou.
As officials unleash water from the decades-old Barker and Addicks reservoirs in a controlled release to keep them from overflowing — and to ensure that they don't break — people living in West Houston neighborhoods like Westchester can only watch and wait, hoping that the water doesn't engulf their cars or their houses.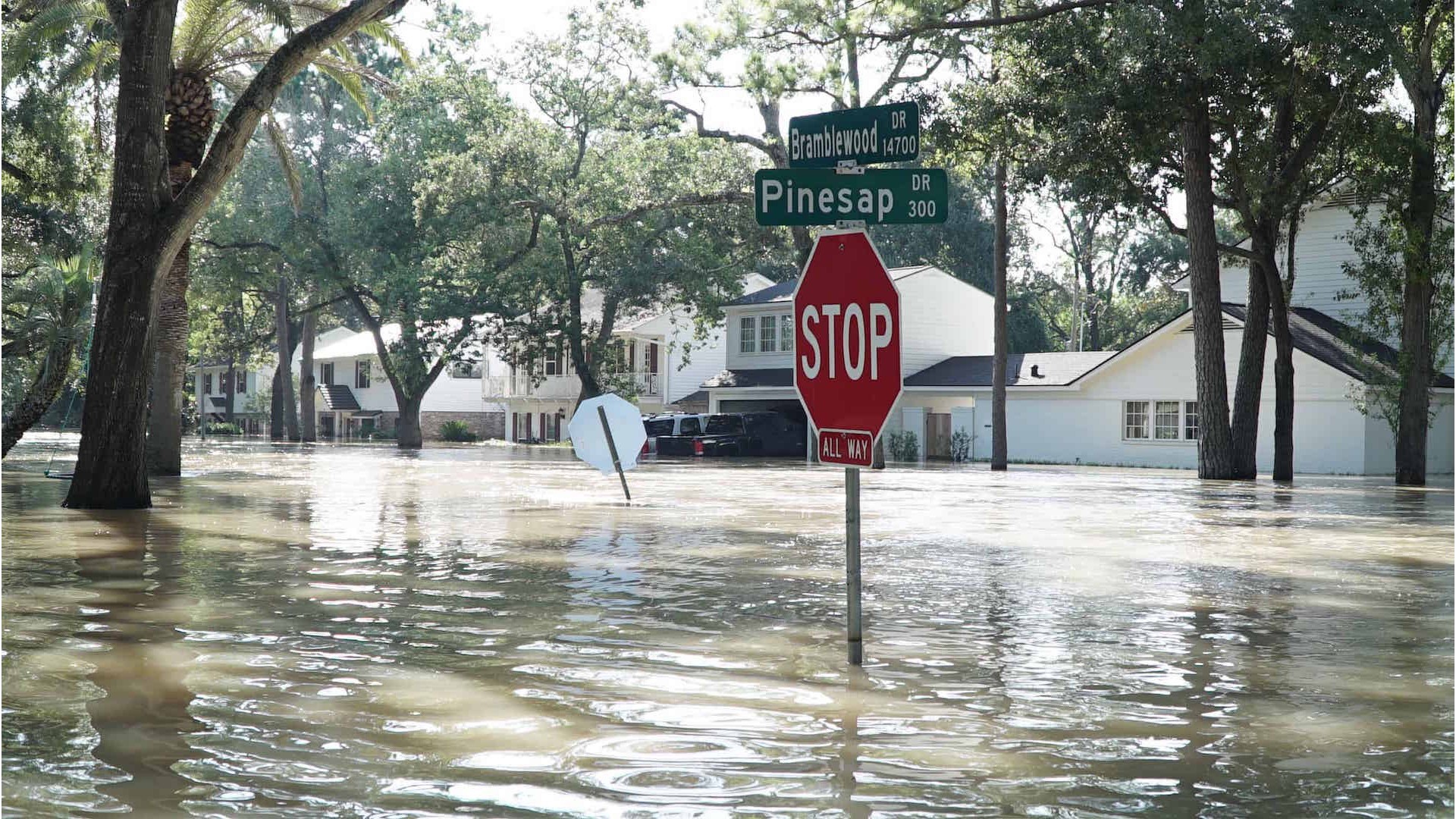 As you enter the neighborhood, there's a police officer advising not to go any further. A makeshift sign on the block where the water starts warning of the water ahead.
Two blocks up from that sign, the water in the street is up to your knees. Three blocks up, the current is strong and the water is up to your waist. Beyond that, no one — other than the snakes and the alligators — knows just how deep it is.
Homeowners in the close-knit neighborhood are milling about in the grass, chatting about their struggle to move their furniture to the second floors of their homes — without air conditioners — and wondering just how much water the local church has taken on.
There are worries about looting, as you can see in the homemade signs. One man described his neighbors as "twitchy, and you can take that any way you want."
These Houstonians know that the neighborhood, and the city, won't totally recover for years, but right now they just need to know their essentials are safe.
We heard about one woman, Nancy, who is in her 80s, who decided to stay in her home at the very end of the flooded block, approaching the Buffalo Bayou. We went to see if she was still home, but we weren't able to reach anyone in the house.
All photos from VICE News