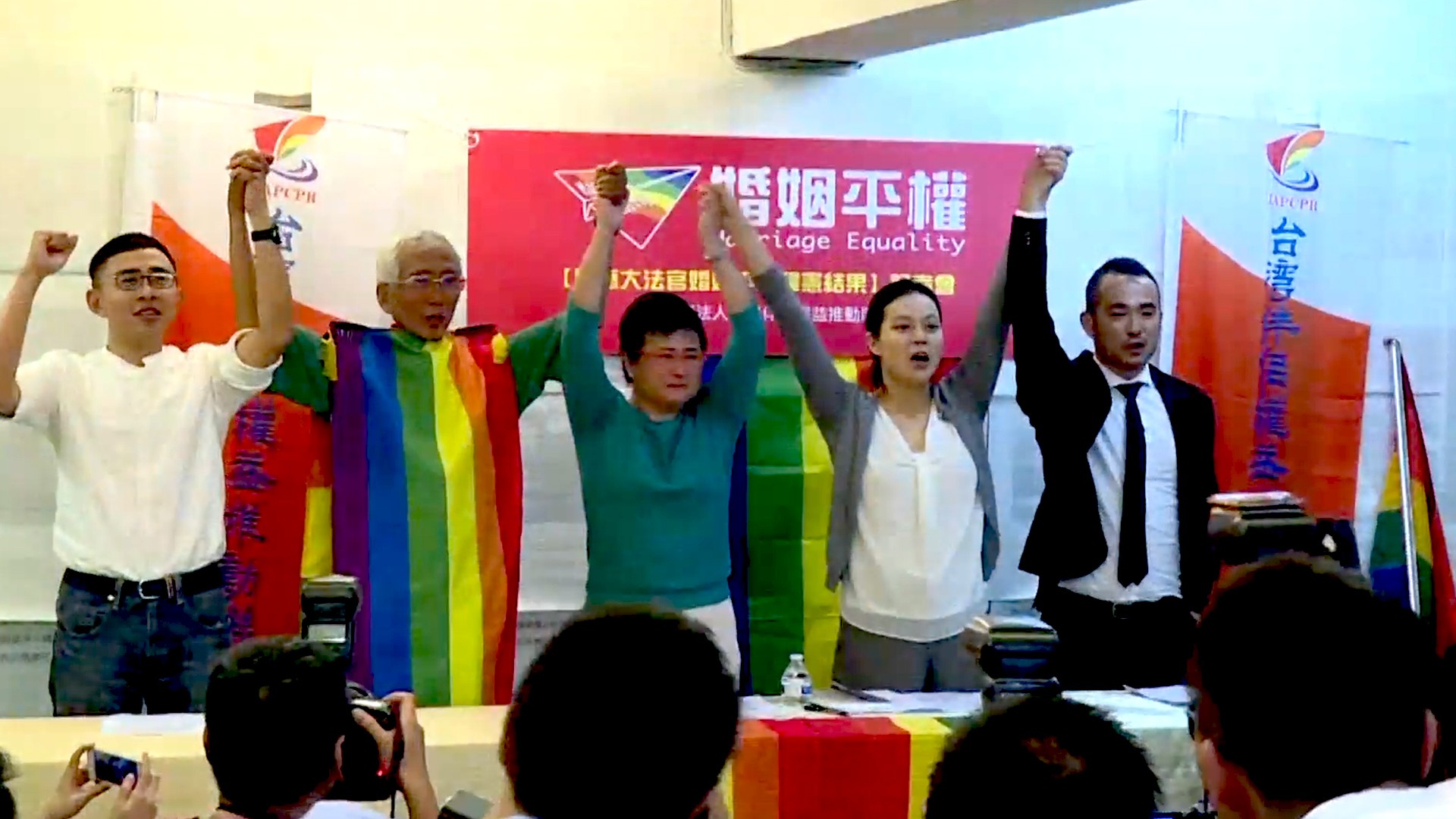 Taiwan, host of Asia's largest pride parade, could become the first in the region to allow gay marriage.
The island nation's top court ruled Wednesday that the current legal definition of marriage as between only a man and woman is unconstitutional. The Taiwan Parliament now has two years to expand that definition through law.
Previous attempts to legislate gay marriage were held up in Parliament. With this new ruling, gay marriage will officially be legal in 2019.