Brian Deneke. Photo courtesy the filmmakers
On December 12, 1997, a 17-year-old jock named Dustin Camp deliberately ran over 19-year-old Brian Deneke with his Cadillac. Deneke died at the scene. Tensions had been simmering between the teenage jocks and punks of Amarillo, Texas, for months, and Camp's attack on Deneke—a decided punk, down to his mohawk and leather jacket—happened amid a brawl between the two groups outside the town's IHOP. The killing shocked Amarillo and the punk community at large.
Now, 20 years later, a film based on Deneke's death and Camp's ensuing court trial is aiming to bring their story to a new audience. Bomb City, which sees release early next year (preorders are available today on iTunes), feels especially timely given the current levels of political and social division in America. The differences between Deneke and Camp—both white, middle-class, young men—seem small by comparison, boiling down to choices in music and dress and the distinct cultures they each inhabited. But their collision course reveals a sicker truth about our society.
Bomb City's title references Amarillo's proximity to the bomb manufacturing facility Pantex, but also the ticking time bomb of the town's cultural divisiveness in the late 90s. As the Dallas Observer reported in a 1999 article about the attack, "punks were getting 'jumped' in the street by packs of white hats, so called because of their fondness for white caps bearing the names of colleges with top-ranked football teams, such as Notre Dame or Michigan."
Jameson Brooks and Sheldon Chick, Bomb City's writers, were 12 and 15 when Deneke died, respectively. "It didn't seem as shocking to me then just because that's the way the culture was [in Amarillo]," said Chick. The area's punk, metal, and industrial music scenes were condensed into an overarching group of oddballs, who saw themselves and were seen in turn as clearly different from the rest of the conservative town.
In 1999, Dustin Camp was convicted of manslaughter (rather than murder) and sentenced to ten years probation and a $10,000 fine. The light sentence shocked the community. "Fearing reprisals, the judge sealed the names of the jurors, none of whom have spoken out on their own. Callers to the city's top talk radio program debated whether Amarillo was a tolerant place," reported the New York Times. Bomb City traces the biases and privilege that allowed such an unjust sentence to come down, drawing from court records, interviews with Deneke's friends and family, and rich reporting in the Dallas Observer and Texas Monthly.
---
Watch VICE travel to North Sumatra to track down the last punks in Aceh, who still live under constant threat from sharia police: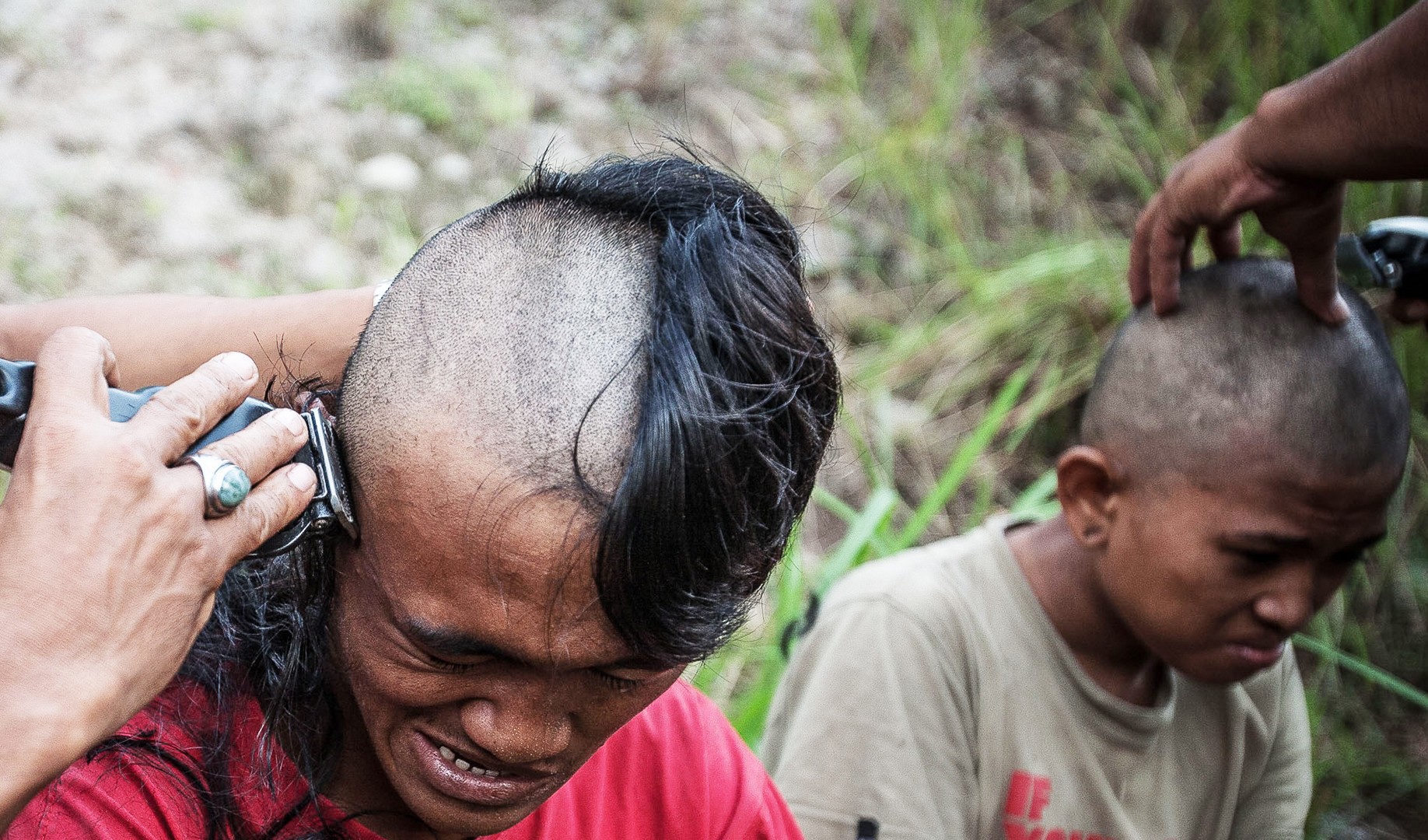 ---
In Bomb City's courtroom scenes, we meet an impassive Cody Cates, the film's pseudonym for Dustin Camp, Deneke's killer. But defense attorney Cameron Wilson (a renamed Warren L. Clark) becomes the central villain. Wilson's orations might be unbelievable if they weren't ripped directly from the courtroom transcript. He holds up Deneke's jacket as evidence: "'Destroy Everything.' Is this the message we want to send our children for generations to come? This is what that weapon-wielding goon wore the night of the altercation. Looks to me like he was on a mission to kill."
Brooks explained that the "Destroy Everything" patch was a reference to Deneke's favorite band, Filth. "Destroy all preconceptions about everyone—that's what it stands for," Brooks said. "And they used that against him. They said he deserved to die because of the way he looked." In contrast, the defense portrayed Camp, a football player, as an all-American family boy. The filmmakers compared the Camp trial verdict to the 2013 case of Ethan Couch, who received ten years' probation for intoxication manslaughter and assault after citing "affluenza" as an excuse for his reckless behavior. Couch was eventually jailed for violating his probation, as was Camp—in 2001, at 20 years old, Camp was arrested and charged with violating his probation by evading arrest and underage drinking. He would serve five years in prison, seeing release in 2006.
Meanwhile, the idea that one might deserve to die for minor reasons remains an evergreen theme in the American justice system, from Eric Garner to Zach Hammond. During the trial, Camp's defense brought up Deneke's arrest record. In the film, Deneke and his friends are taken away for resisting arrest after getting caught defacing public property and drinking. Meanwhile, football players are seen partying around a bonfire. "The cops never come. We run this town," Cates says.
Mike Deneke, Brian's father, said he appreciated the film's nuanced depiction of his son as more than a martyr. "It didn't make Brian and his friends out to be angels of any kind," he said.
"The way we looked at it is, the punks were dealing in victimless crime—nobody deserves to die because they tag a wall," said Brooks. And though the circumstances of Deneke's case differ drastically from many of the wrongful shootings and other miscarriages of justice that have rocked America in recent years, they all beg the question: Who is presumed innocent in America?
Deneke's death upturned Amarillo, but it also touched a nerve in the American punk scene. Deneke was memorialized in songs by the Dropkick Murphys, The Undead, and Total Chaos, among others. And in one of the film's most inventive cinematic choices, Bomb City uses Marilyn Manson's post-Columbine speech on blame and violence as a disembodied narration from the television in the Deneke's kitchen. The film was able to use Manson's likeness in part because the singer personally remembered Deneke's story.
"White teenagers, why are they mad?" Manson asked in his speech, "They're white. They're spoiled. Is it because they know that America's a lie? […] Is adult entertainment killing our children? Or is killing our children entertaining adults?"
Manson's speech speaks to a specific moment in the late 90s, when American adults became hyper concerned about the goings on of different teenage cliques and cultures. ("A Curse Of Cliques," TIME magazine proclaimed after Columbine.) Manson's central point—that violence stems not from diversity, but a culture obsessed with winners and losers—is also the message of Bomb City. "Both groups kind of lived the same way; it was just they were separated by their clothes or by the music they listened to, and if you shed all that outward appearance stuff, there wasn't much difference," said Chick. "They're both trying to prove themselves personally and to their friends."
Follow Daisy Alioto on Twitter.