VICE News goes on patrol with Soldiers of Odin in British Columbia and Québec to explore their declared commitment to preserving so-called Canadian values. Amid rising anti-refugee sentiment, Islamophobia and violence in Canada and beyond, VICE News reporter Ben Makuch explores the blurry line between nationalist pride and racist rhetoric.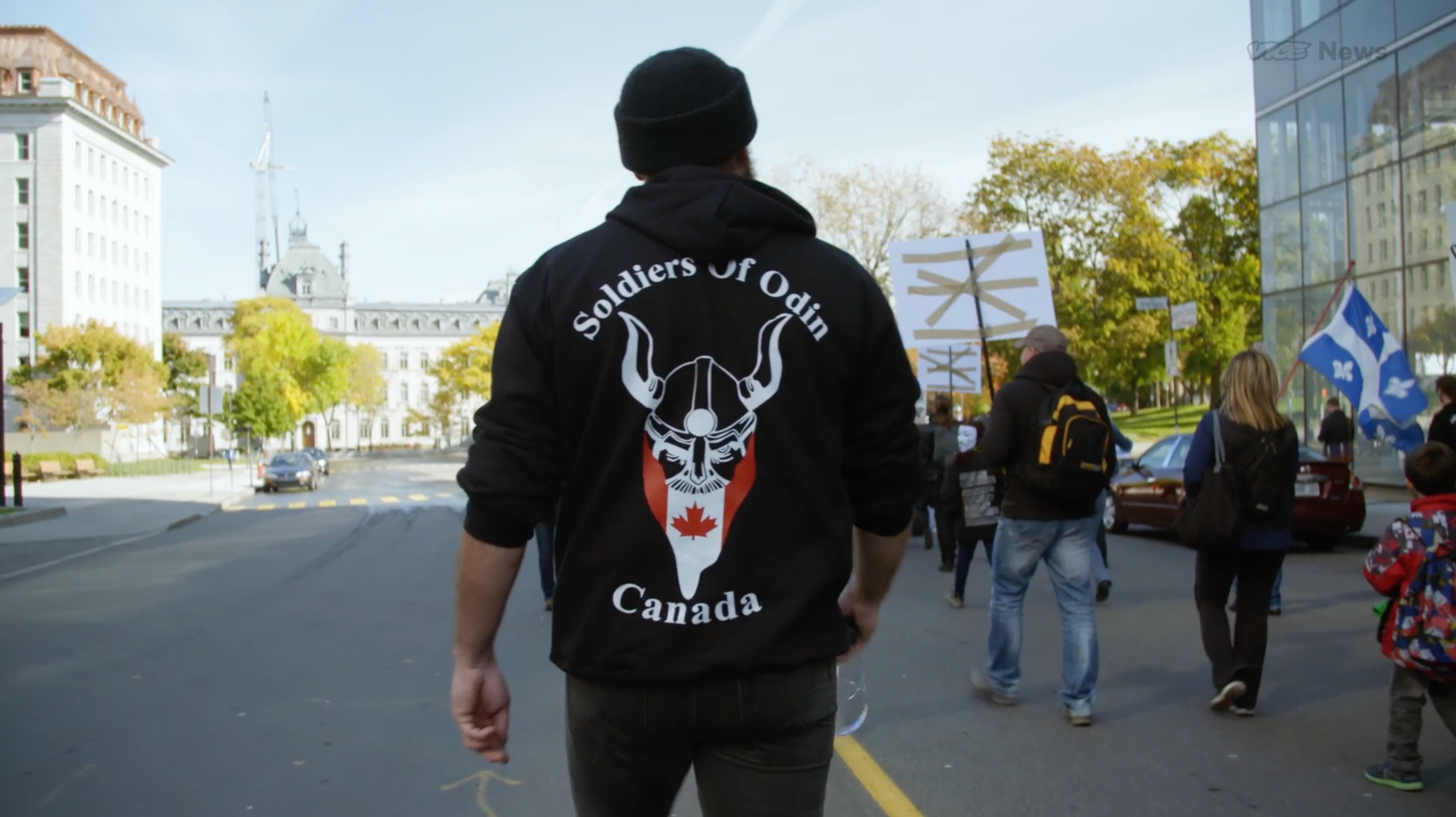 The Soldiers of Odin call themselves a community organization and claim that the safety of citizens is their guiding priority. Originating in Europe, some say the Soldiers of Odin (SOO) have ties to neo-Nazi, anti-Islam and right wing extremist doctrines. Chapters of the group have started popping up all over Canada, and members insist that they are not a racist organization.
In this special documentary, VICE News also travels to Alberta where anti-Islam flyers have been widely spread. Although the Soldiers of Odin are not responsible for these events, Muslim communities speak out about the racist climate that they say is feeding interest in organizations that seem to promote a nationalist agenda.