The Israeli government on Tuesday approved the construction of 2,500 more settlement homes in the West Bank, sending a strong signal that the new Trump administration has emboldened the Jewish state to continue its controversial expansion in the contested area.
Tuesday's announcement doubled as a sharp rebuke to world leaders who just last week gathered in Paris to call for an end to settlement-building and a return to two-state solution dialogue, and came just two days after President Donald Trump and Israeli Prime Minister Benjamin Netanyahu had their first leader-to-leader phone call.
Settler leaders see the announcement of new Jewish settlements as a clear sign that U.S.-Israel relations have entered a new phase, one in which Trump, breaking with international consensus, will not condemn Israeli settlements that are still defined as illegal under international law.
"It's a clear indication that with the change of administration in the United States, there's going to be a change of policy regarding building in Judea and Samaria," said Oded Revivi, chief foreign envoy for the Yesha Council, an umbrella body of settlement municipal councils.
"During the Obama administration there was a long period of time where no building plans were promoted," added Revivi. But now, settlers hope that with a new administration in power, settlement-building will be pursued with vigor.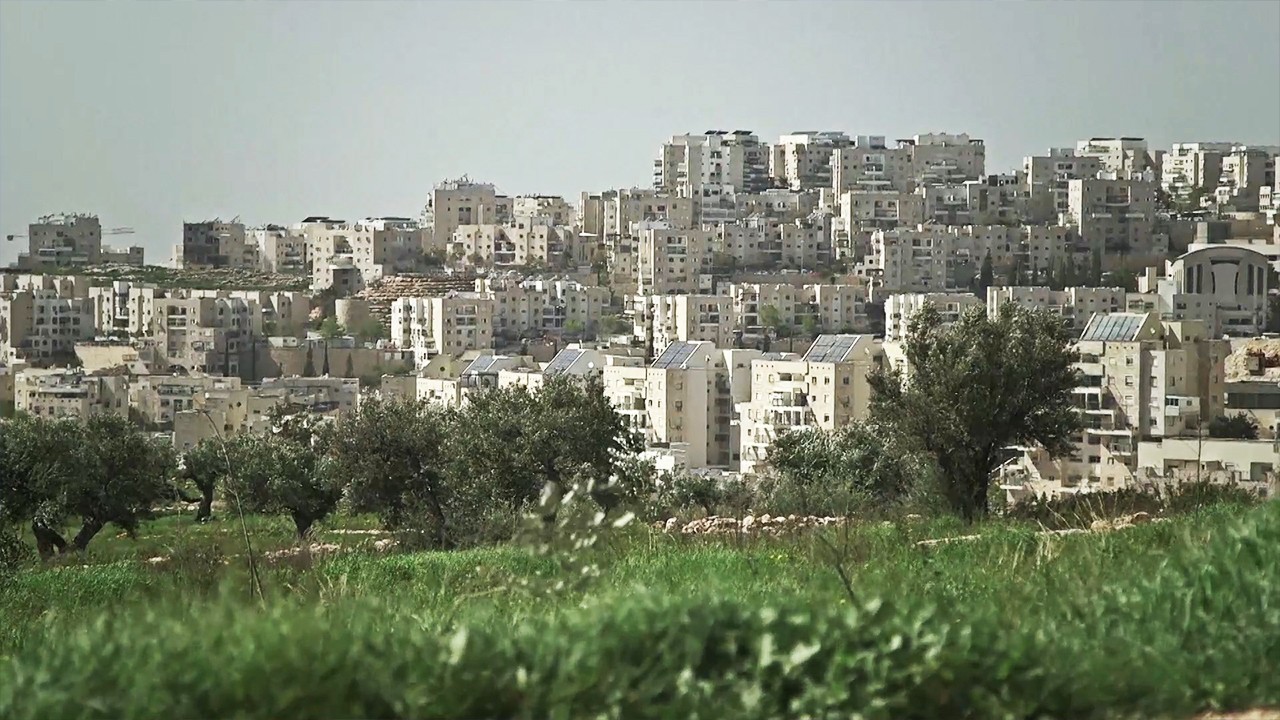 With the latest announcement, construction on some homes will commence immediately, while the planning process for others will be sped up. Most of the homes to be immediately marketed are for what Israel calls "settlement blocs," areas close to the Green Line that Israel and the Palestinian Authority expect will remain in Israel in a final peace deal. But the majority of planned settlement units are slated for Ariel, a settlement that juts deep into the West Bank, making a contiguous Palestinian state impossible. And some of the new construction will be in Beit El, a settlement east of the Palestinian city of Ramallah, which received a $10,000 donation from Trump in 2003.
Press Secretary Sean Spicer avoided giving a direct answer about Israel's announcement during Tuesday's White House press conference, and said it would be discussed when Netanyahu visited the White House in February. Spicer's answer was a notable departure from the Obama administration, which routinely condemned settlements as harmful to peace prospects.
The Trump administration's seeming acquiescence to settlement building stands in stark relief to their slow walk back of the president's controversial and much bandied about promise to move the U.S. embassy to Jerusalem, long a priority for the Israeli right and its American allies. On Monday, Press Secretary Sean Spicer repeatedly said the White House was in the beginning stages of discussing an embassy move, and that no decision had been made.
But saying nothing on settlements is much easier, and less politically explosive, than moving the embassy, which many experts say would amount to recognition of Israel's claim over the entirety of Jerusalem.
"They're realizing [the embassy move] will have destabilizing repercussions in the region," said Ori Nir, the spokesman for Americans for Peace Now, a group that opposes settlement building. The Jordanian government has warned the move would embolden extremists in the region, while the Palestinians have said they would withdraw their recognition of Israel, effectively killing any hope for peace talks between the two parties.
Palestinian leaders condemned the new Israeli plans for settlement-building. Hanan Ashrawi, a member of the Palestine Liberation Organization Executive Committee, said in a statement that "the Israeli government has proved that it is more committed to land theft and colonialism than to the two-state solution and the requirements for peace and stability."
For average Palestinians, "nothing has really changed here," said Yousef Munayyer, the executive director of the U.S. Campaign for Palestinian rights. They saw Israel rapidly expand its settlement-building in defiance of the Obama administration, which however nonplussed continued to provide the Jewish State with enormous military aid packages, he said.
"But for the Palestinian leadership that has invested in…engagement with Washington, they're going to have make some decisions now about how they move forward with an administration that is not even going to pretend when it comes to settlement expansion," Munayyer added. "Will they have to reevaluate the whole negotiations idea altogether? The ice is getting increasingly thin under the feet of Palestinian leaders."