Garazi Sanchez. Photo courtesy of subject
In 1963, surf pioneer Buzzy Trent declared that he couldn't stand girls "attempting" to surf. "You see," he told Surf Guide magazine, "girls are much more emotional than men and therefore have a greater tendency to panic." For much of the 20th century, women held mostly decorative roles in surfing—they'd hand out trophies, pose for ads or watch the towels while the guys hit the waves.
In the last 20 years, the situation has changed immensely thanks to the growth of the sport among women. Films like Blue Crush and Soul Surfer—though "drowned by waves of Hollywood cheese"—and with record-breaking female athletes inspired a new generation of girls everywhere. And yet, despite growing recognition—the 1995 Surfer magazine cover of Lisa Andersen was headlined "Lisa Surfs Better than You"—prejudice against women remains. Last year, in what arguably became the most laughable comment in the history of the sport, surf legend Laird Hamilton wrongly blamed menstruating women for shark attacks.
For San Francisco-based big wave surfer Bianca Valenti, competition access is the primary barrier to women in the sport. Though women's surf contests exist, the World Surf League (WSL)—the sport's governing body—only recently created women's competitions for big-wave surfing, a discipline that sees athletes ride colossal waves that can reach over 60 feet in height.
In 2016, Valenti co-founded the Committee for Equity in Women's Surfing to create opportunities for women to surf in big-wave contests. "All I wanted to do I've been dreaming since I was seven years old—I have it written down in a third-grade essay—that I wanted to be a Pipeline Master [the winner of the renowned Hawaiian surfing contest]," she tells Broadly. "And all my life I've never had the opportunity because they've never had women."
---
Watch: This Engineer Is Making Your Fantasy Sports Dreams Come True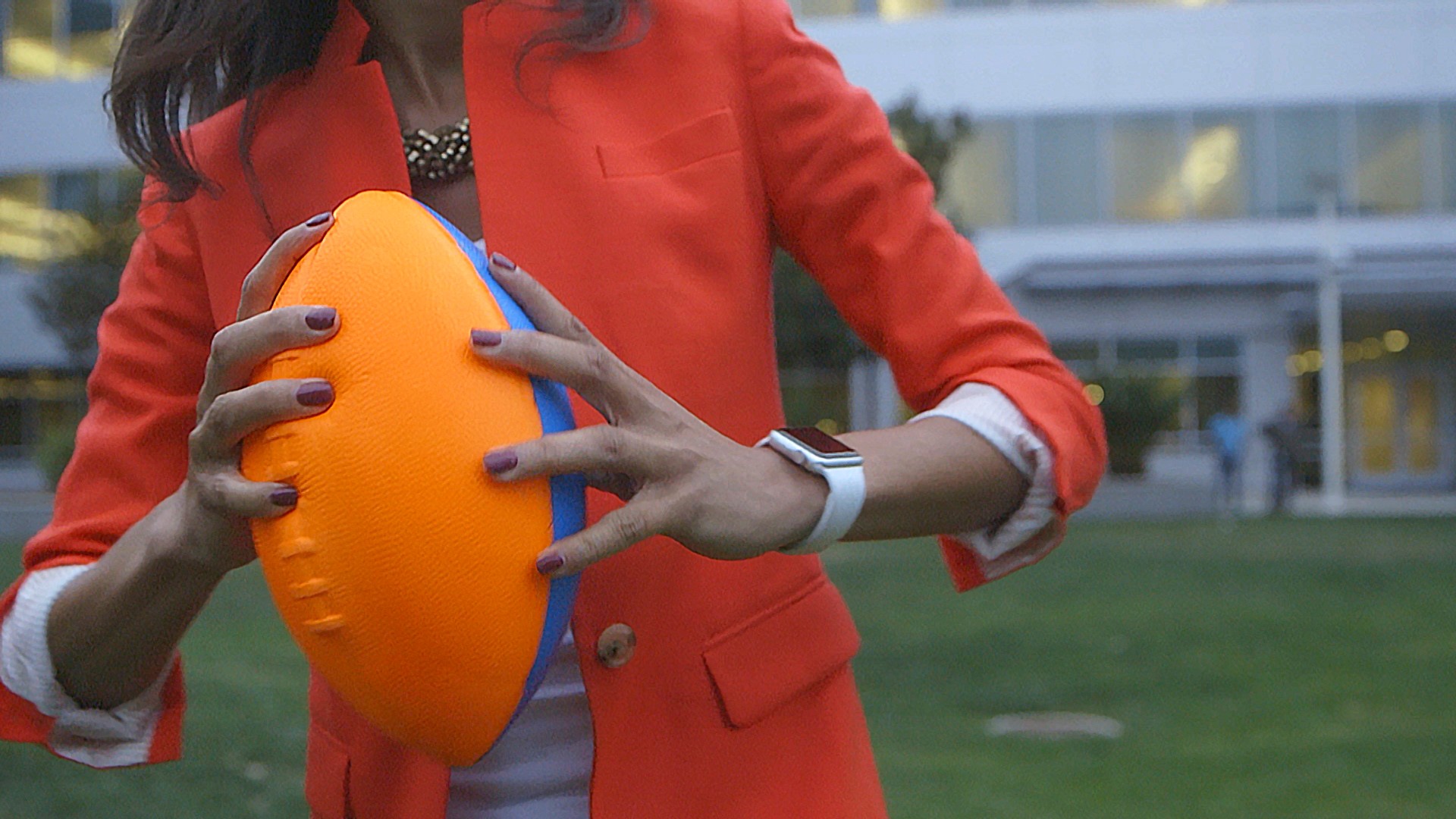 In November 2016, the Coastal Commission of California required the organizers of the Mavericks Challenge—a high-profile US surfing contest—to open the event up to women in order to approve their permit. "I think what it boils down to is the question of how public resources are used," Valenti explains, "and it's important for everybody to have accessibility to public resources." Six women were invited to compete in the competition for the first time.
Spanish professional surfer Garazi Sánchez points out that female surfers are also hamstrung by a lack of financial support. "Having sponsors that can finance your career has become something far from reality," Sánchez told Broadly. Traveling the world to score points at competitions is expensive, especially for those from countries where the same culture of sponsorship does not even exist.
Only a handful of women, Sánchez says, actually make a career out of it. "In the end you have to use your own resources, your prize money, or even your savings to participate in the world circuit." Sponsors are even scarcer in big-wave surfing. "Mostly everybody has a day job," says Valenti.
Ariane Ochoa, like Sánchez, one of Spain's top-ranked surfers, was recently awarded a grant by the Spanish Olympic Committee to fund her training for Tokyo 2020, where surfing will make its Olympics debut. Though she has various brand endorsements—including surf brand Oakley— she told Broadly that "the bursary is my biggest sponsor at the moment."
Despite pulling in fewer sponsors and brands, women remain one of the primary consumers of the estimated $13.2 billion global surfing market. In the past, differences in performance were used to make sense of the financial disparities in prize money. Women supposedly couldn't pull off the same tricks as men did—including airs, the breathtaking maneuver in which a surfer launches themselves completely out of the water and goes airborne. (In 2011, Californian 14-year-old Lakey Peterson became the first woman to land an aerial in a competition.)
"You'd hear things like 'the level is not as good, there are less girl surfers, this and that," Ochoa explains. "We, men and women, all have different qualities, in sports like in everything else, but that doesn't mean that one is less or worse. We all have different skills and should support that equally.
As pro surfers demand better treatment in the competition arena, amateur surfers are also determined to make the sport more accessible to more women and people of color. San Francisco-based writer and activist Margaret Seelie founded SeaWitches after getting fed up with the "same stagnant cast of [surfers] writing and being written about, most of them," she adds, "straight white males."
"When I flip open a magazine that is supposedly for surfers I am typically accosted within the first five pages with a butt ad or a centerfold of a naked model laying on the beach," she explains. "These images make me mad, but more so they make me sad because they tell me that I don't belong here. The people who I look up to and who are crafting my culture are telling me that as a female I am only valued for my ability to wear a thong or look sexy."
She sees the zine as a "safe stoke space" which showcases "folks with a new perspective," and writers, artists, and photographers of different ages, genders, ethnicities, and sexualities. The first issue, released in December, includes a photo essay of Carol Schultz, an octogenarian from San Francisco known by locals for swimming naked in the freezing water every day.
Bay Area-based organization Brown Girl Surf also aims to flip the script about surfing with an online editorial platform and surf camps. Mira Manickam, a New Jersey native who first learned how to surf at the age of 31, joined the group in 2013 to start its first community programme.
Brown Girl Surf aims to teach young girls and women of color that "the ocean and surfing is theirs to inhabit," Manickam told Broadly.
"It's really hard to imagine that you can be a surfer, unless you are in a community where it is expected and encouraged for girls to be surfers," she adds. "If no one in your family surfs, or no one in your social circle surfs, or no one who looks like you or shares your life experiences surfs, it can be really hard to make the imaginative leap to picture yourself as a surfer—to even imagine that this is something for you to do."
Valenti hopes that the sea change in surfing continues—whether it involves competitive surfing or community-based grassroots organizing. "We have a foot in the door but we still have a long way to go to reach true equality." Brown Girl Surf organizer Manickam echoes her in the hope "that surfing," she says, "becomes a sport that reflects the diversity of the places where it exists."