A Honduran mother and daughter are detained by Border Patrol agents in Texas on June 12. Photo by John Moore/Getty
In the two months since the Trump administration announced its "zero-tolerance" policy on people crossing the border illegally, more than 2,000 children have been separated from their parents. There are no government mechanisms in place to reunite families after the parents and children are released from custody. As a result, much of the work has fallen to non-governmental organizations that have been providing legal counsel and helping family members in different detention centers locate each other.
The public outrage in response to wrenching photos of crying children, stories of families torn apart, and the audio of migrant children crying in detention centers has prompted people to pass along petitions online and share Facebook fundraisers with the hopes that they're doing something to help at a time when they feel helpless. This is a good impulse, advocates told me on Tuesday: Short of traveling to volunteer with an immigration advocacy NGO in person—a commitment few can make—supporting the organizations doing the work on the ground may be the most constructive and effective way to help.
"While family separation had been happening before the zero tolerance policy, it had not been happening at the scale which is it now," said Megan McKenna of Kids in Need of Defense (KIND), which is working with a children's shelter in Seattle and scrambling to keep up with the volume. The biggest challenge is often finding parents. Sometimes, a parent has already been deported, leaving the child alone in a detention center in the US. "We don't know what the parent's wishes are for the child in their immigration case," McKenna said. "Do they want they child to be deported? Do they want the child to try to go through the US immigration policy alone and apply for asylum? It's a slow process. It's all new."
---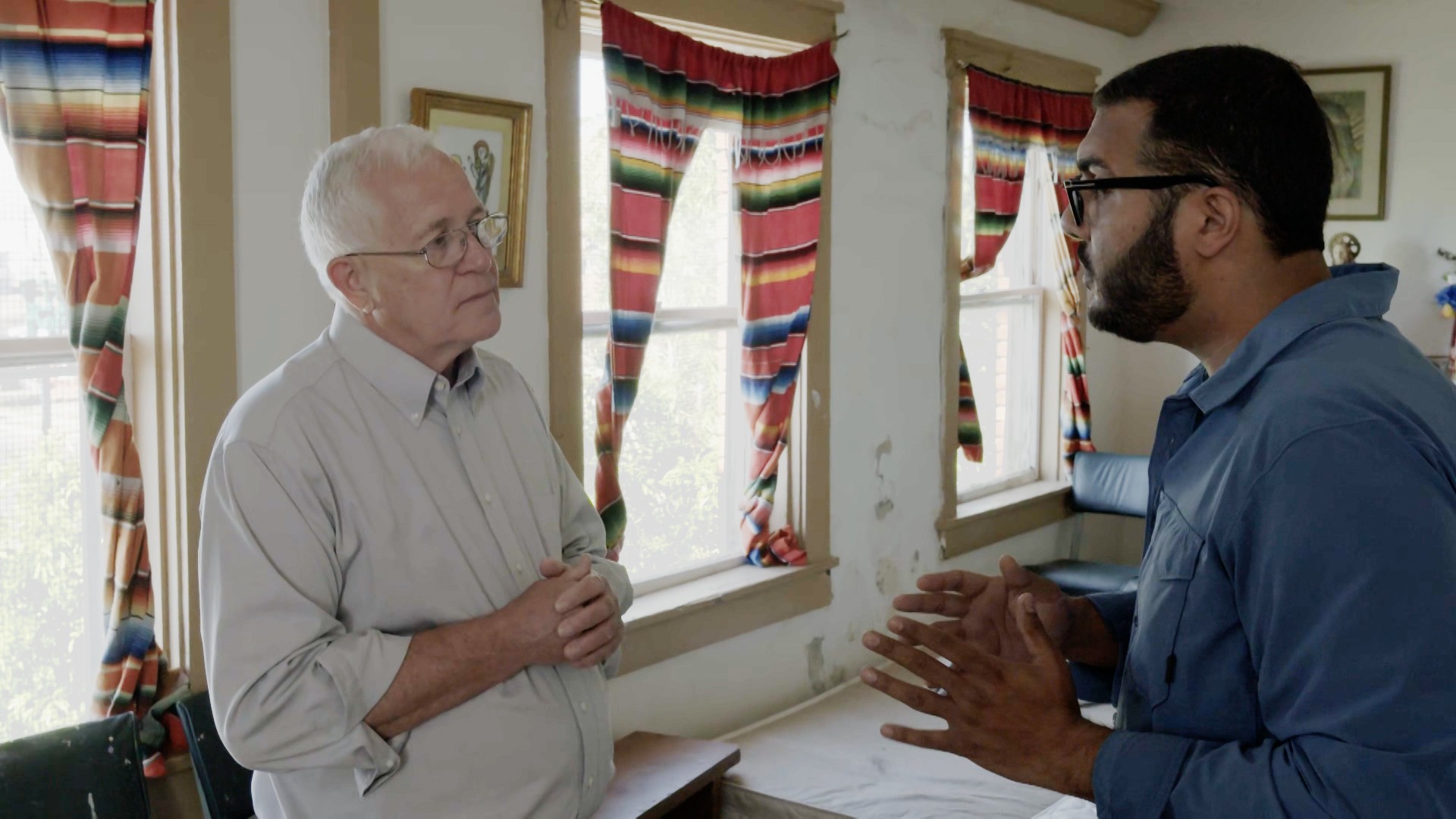 ---
When a migrant family is separated at the border, the parent is sent to an adult detention center and assigned a number in the system. The child is assigned a number too, but it doesn't correspond in any way with the parent's number—according to organizations I spoke with, the government has no system for tracking families who arrived to the US together, or to document which child belongs to which parent. (The Department of Homeland Security did not respond to request for comment.)
Some children are too young to speak or know their last name. "The kids who are preverbal—how do you even tell them what's happening?" McKenna said. "They ask us in some cases, Where is my parent? And we can't necessarily tell them. How terrifying is that for a child, on top of putting them in a place where they don't know anybody and they're not free to come and go?"
Much of what KIND and similar organizations are doing is legwork: showing up at detention centers, instructing people of their rights, and taking names, in an attempt to track down parents and children and connect them. Government databases are often not up to date with information on who is where, compounding the challenge—like trying to locate a package at the post office without a tracking number, only the package is a child.
"If a child on their own is trying to find out where a parent is, it's nearly impossible."
–Michelle Garza
The Texas Civil Rights Project works on the parent end of the equation, in adult detention facilities. "We learn the names of children from the parents in a very short period of time—a five- to seven-minute intake interview," said Zenén Jaimes Pérez, TCRP's communications director. Sometimes, the adult may have contact information for a family member already living in the US who can sponsor the child, and the organization will connect them with lawyers. But the intake process is overwhelming, Pérez said, "due to the sheer amount of families that have been separated in McAllen, Texas alone. Sometimes there are 30 adults in one sitting, sometimes there are 80." In addition to donations, they are looking for volunteers with legal experience who speak Spanish, Mam, or K'iche' (two Mayan languages spoken in Guatemala), who are able to travel to McAllen to help interview families.
"If a child on their own is trying to find out where a parent is, it's nearly impossible," said Michelle Garza, associate executive director of Refugee and Immigrant Center for Education and Legal Services (RAICES). "With representation, it's a little bit easier, but there is no database that exists that could help kids of an adult find that answer very quickly."
The Office of Refugee Resettlement (ORR) has set up an 800 number for people to call to locate family members, but the number is only free within the US. If a person has been deported back to their country of origin, they have to pay for an international call, and many families have complained about the hold times. ICE has set up an online detainee locator, but it does not include people who are under 18.
RAICES' Leaf Project is a fund set aside to release children from custody and provide representation (unlike in criminal courts, children and adults in these proceedings have no right to legal counsel). They also offer free representation to adults at two detention facilities in Texas, and have a reunification fund to pay bonds to get parents out of custody. "The minimum bond is about $500," said Garza, "but we've seen many bonds which are extremely high. A week ago I paid a bond for a mother that was separated from her child that was $12,000. It might as well be $10 million."
Garza said the bond amounts often seem arbitrary. Other funds RAICES raises go to travel costs, getting lawyers to the often out-of-the-way locations where the detention centers are located, or to court. (A recent fundraiser set up to benefit RAICES has raised more than $8 million on Facebook.)
Separated family members are often seen in separate court hearings. "We'll see a parent and a child who are escaping for the same reason—gang violence, an abusive spouse—it's the same case," said Garza. "You're seeing adult fighting their case in immigration court along, and a child who is place in removal proceedings, fighting their case alone. They should be facing the court together and they can't."
"Even if families are released from detention and reunited, the path to seeking asylum in this country is a long and difficult one," said Dorothy Tegeler, co-director of the Asylum Seeker Advocacy Project (ASAP), which provides emergency legal aid and support to refugees. "The Trump administration is working systematically to dismantle protections for asylum seekers piece by piece. Family separation and horrific abuses at the border are part of this, part of a larger project of attempting to strip away basic human rights for people who have come here to seek safety."
Sign up for our newsletter to get the best of VICE delivered to your inbox daily.
Cole Kazdin is a writer living in Los Angeles.