The sexual misconduct accusations against singer R. Kelly have been public for over two decades. Yet in this #MeToo era — when the entertainment industry is rejecting Harvey Weinstein, Bill Cosby, and Matt Lauer for sexual misconduct — how is the self-proclaimed Pied Piper of R&B still touring?
R. Kelly is the most successful R&B artist of the past three decades — selling more than 60 million records worldwide, including hits like "Bump and Grind," "Sex Me," and "Feeling on Your Booty." But some of his concerts have been cancelled due to low ticket sales as a result of the #MuteRKelly movement — an effort to silence R. Kelly and bring awareness to sexual assault.
VICE News Tonight went to Detroit, the site of R. Kelly's latest concert, to check in with his fans along with protestors of the Mute R. Kelly movement, which started last July after new sex cult allegations surfaced against him.
The movement brings to the forefront a unique and nuanced dilemma: Kelly's loyal fan base, his alleged victims, the #MuteRKelly movement organizers, and even his concert promoter are all mostly part of the same homogenous, in-group: women of color.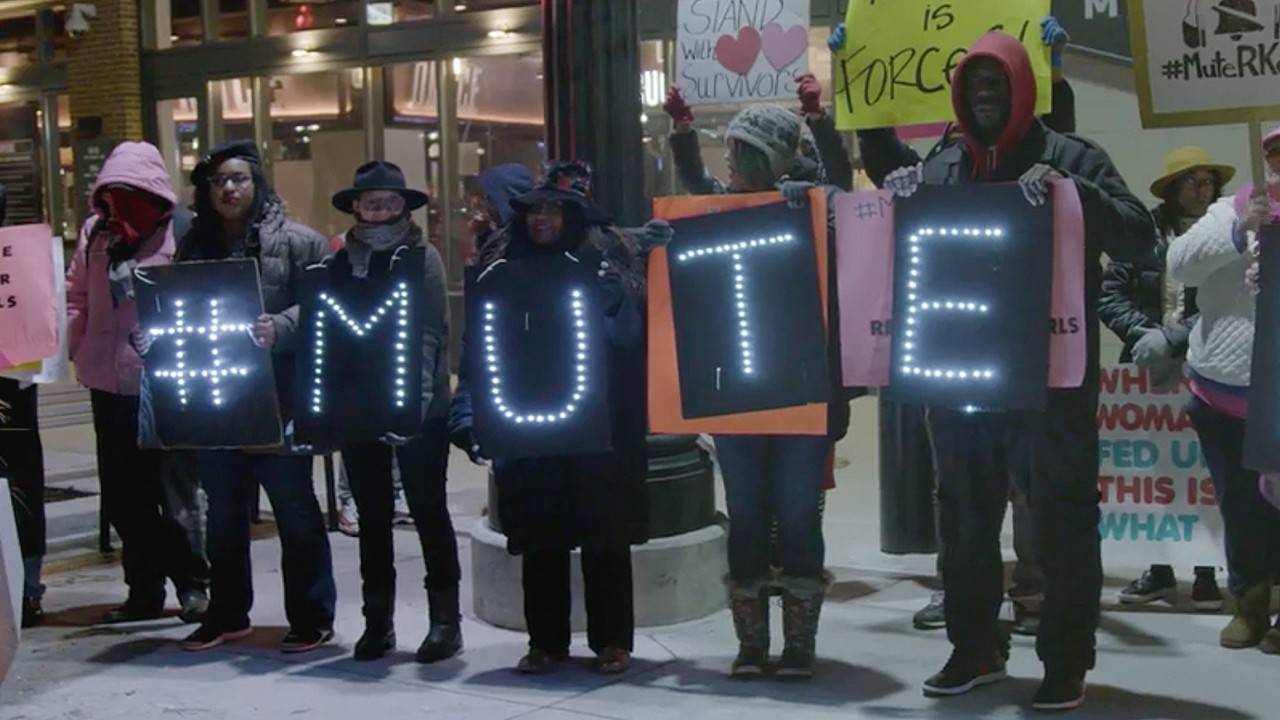 "One of the things that we've done in our families is protect perpetrators because we don't trust the criminal justice system," said Kalimah Johnson, #MuteRKelly Detroit organizer and founder of Detroit's SASHA Center. "We protect people who are talented. We protect him. No one's saying he doesn't have hit records and he can't sing. But the problem is is that he has a very problematic history with under aged black girls particularly."
Kelly has been the subject of various sexual misconduct allegations, ranging from 21 counts of child pornography, to sex with minors, and rape — all while he continues to perform and release new music.
"I love that in all of these corporate working environments we're starting to have conversations of consent," says Nicole Denson of Wayne County SAFE, a center that provides support for sexual assault survivors. "Let's also think about the music industry."
This segment originally aired February 23, 2018, on VICE News Tonight on HBO.