When the first mainstream black superhero stepped onto the '60s comics scene, there was no word to describe the genre of storytelling he represented. Decades later, the highly anticipated "Black Panther" film is being called Afrofuturist. Its depiction of Wakanda, a hidden fictional African nation without a colonial past, is especially credited as an "Afrofuturist paradise." A shape-shifting cultural phenomenon, Afrofuturism isn't easy to define, but there is one common thread that runs through Afrofuturist works: a look at future or alternate realities through a black lens.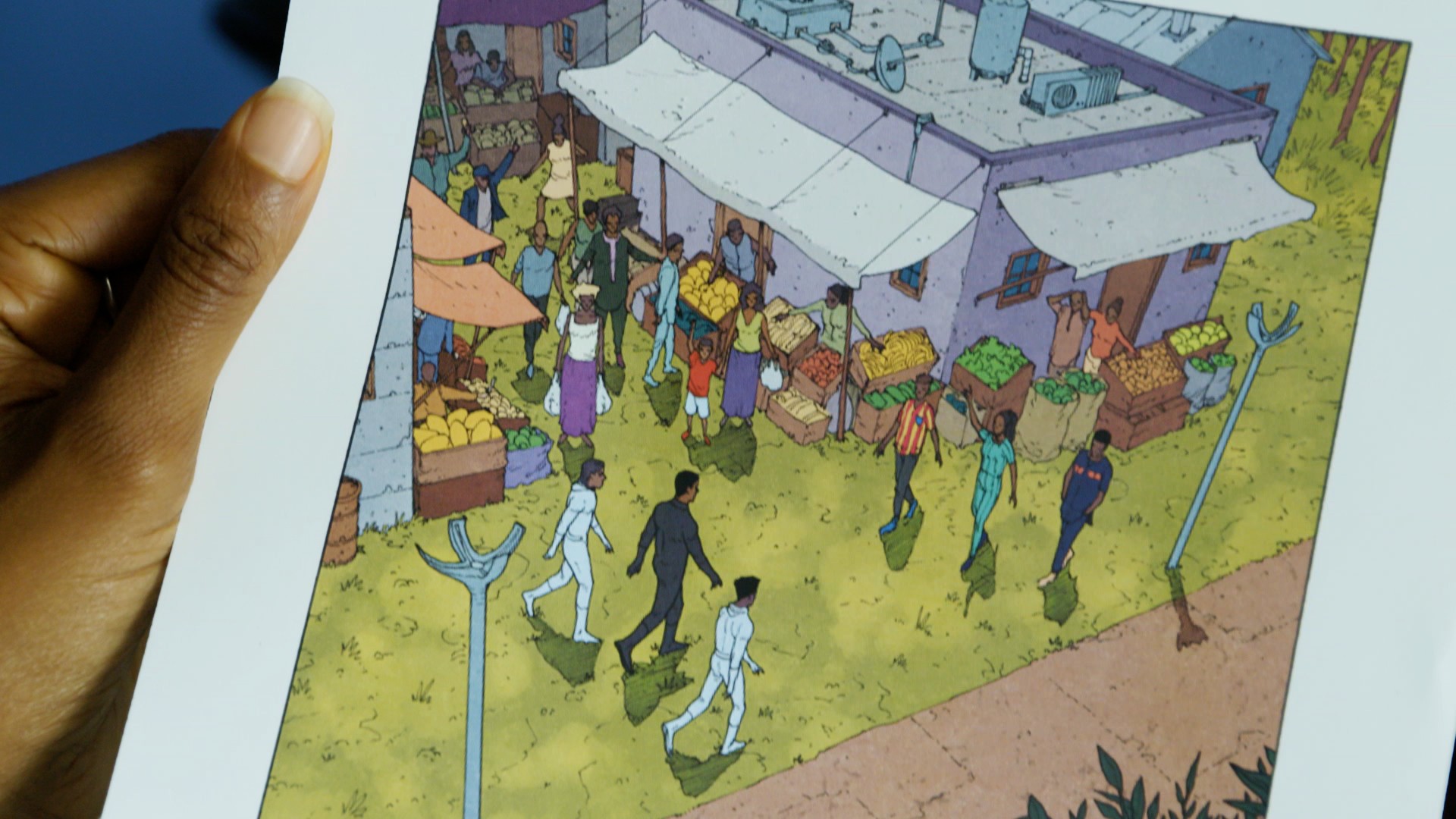 Hollywood and its award shows have come under heavy scrutiny for their representation of black people. "There are stories about aliens where the alien is supposed to be a metaphor for people of color. I mean, how is that inspiring?" said Afrofuturist author and choreographer Ytasha Womack.
The criticism extends to the world of sci-fi film and literature, where black protagonists have historically been few and far between. But Afrofuturist narratives emerged in part to fill that void.
Janelle Monae's android alter ego and Andre 3000's extraterrestrial-inspired music videos are prime examples of how mainstream hip-hop artists embraced Afrofuturist narratives over the past decade. TV networks are now catching up by investing in futuristic narratives featuring black people. On-screen adaptations are underway for post-apocalyptic books by author Nnedi Okorafor and the late Octavia Butler, a literary icon of Afrofuturism. Watch how three creatives channel Afrofuturism in the video above.