The fashion week tents have been packed up and the models sent home until the next collection debuts, but one deeply entrenched industry trend shows no sign of stopping: Fast fashion, which has become one of the biggest sources of pollution in the world.
According to a recent report, the textile industry emits more greenhouse gas emissions than international shipping and aviation combined. And the amount of waste the industry generates, as well as how much water and resources it uses, is increasing.
Since 2000, global clothes production has more than doubled, and the average person now buys 60 percent more items of clothing every year and keeps them for about half as long as they did 15 years ago. In the USA, over 85 percent of those clothes end up in a landfill.
China, which produces 50 percent of the world's textiles, and imports the largest amount of recycled clothing, has been dealing with pollution from the industry for decades: Most recycled clothing from around the world is up routed there and turned into recycled yarn. But starting this year, China will begin implementing a ban on the import of 24 solid materials, including textiles.
Nate Herman, the Senior Vice President of Supply Chain for the American Apparel & Footwear Association told VICE News things are going to get much worse.
"They have cut the source materials for recycled fabrics. It will have a very negative effect on our efforts to make the industry more sustainable," he said.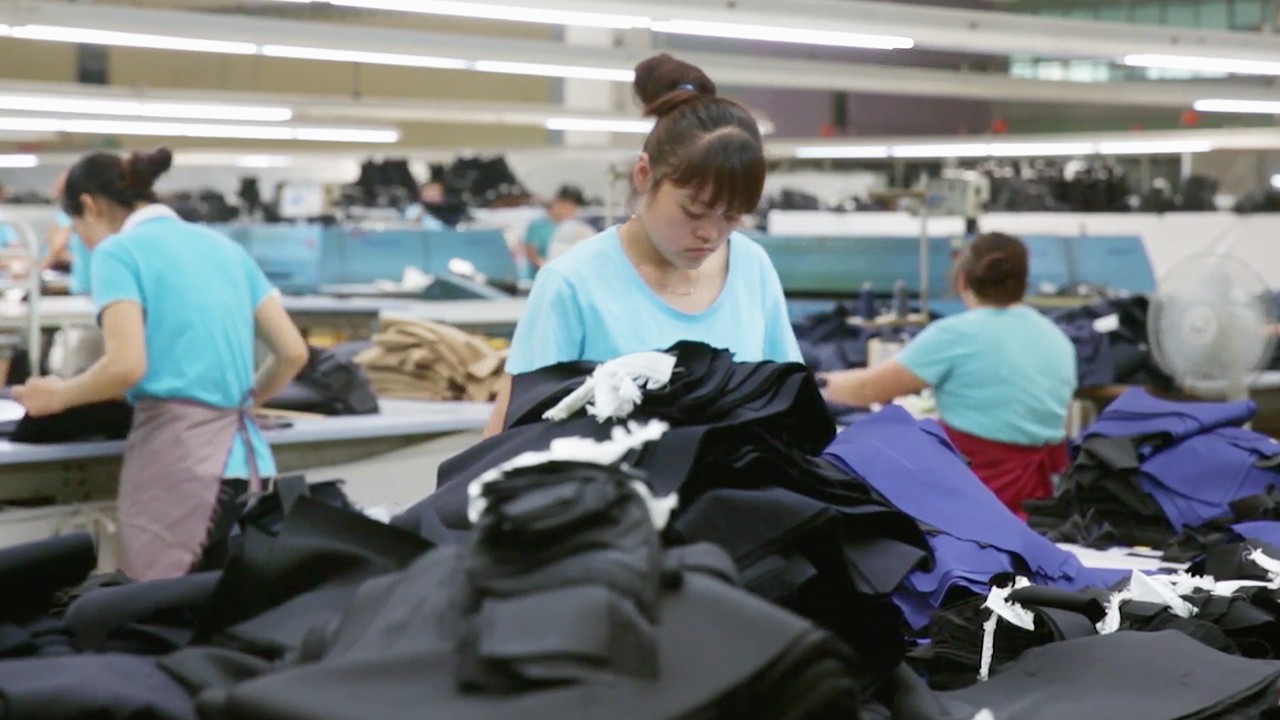 But recycling clothes currently is extremely difficult — much of our clothing is from blended fabrics or synthetic materials, meaning that it is often more time and resource intensive to recycle them than to just produce new clothes.
Some experts, such as Ellen MacArthur whose foundation is leading the charge on creating a circular economy for textiles and who estimates that waste generated from textiles is worth $500 billion a year, believes that the fashion industry needs to go beyond just better recycling.
VICE News examines efforts to transform the textile economy.
This segment originally aired February 27, 2018, on VICE News Tonight on HBO.