Collage by Jacqueline Lin
In 2004, Shine Louise Houston launched independent film studio Pink & White Productions with the intention of making porn for a diverse audience. "The goal was to create… content that reflected queer sexuality, respectfully, and represented a diverse range of body types, sexual expressions, and sexual proclivities," Houston told VICE.
In a typical scene, the camera lingers on shots of tangled tattooed limbs, butt cheeks dappled with stretch marks, and palpably real orgasms from cis and trans couples. Scenes feel less like staged encounters and more like strangers enjoying spontaneous sex—an altogether unusual viewing experience when it comes to internet porn.
Pink & White films, like The Crash Pad and Snapshot, stand in sharp contrast to mainstream porn, which tends to compartmentalize diversity in racist, sexist, homophobic, and reductive terms. (Take, for example, the title of one of the most popular videos currently on PornHub: "Fucking This Asian Bitch Without a Condom After the First Tinder Date.") Casting genderqueer, transgender, and lesbian performers, Houston doesn't actively direct her scenes. Instead, she empowers the talent to choose their own sexual menu. Sexual encounters unfold naturally with performers' enthusiastic participation, which makes for a more progressive view of sexuality.
Producing this content can be a challenge. As an indie filmmaker, Houston runs her two-person company on tight margins and competes in an internet porn market monopolized by a few key players who control major studios and the most popular viewing platforms. With net neutrality's future thrown into chaos that monopoly only stands to grow stronger, while small producers like Pink & White question if they can survive at all.
In November 2017, the Federal Communications Commission announced the repeal of Obama-era regulations ensuring equal, unfettered internet access to the public. In previous conversations with Motherboard, Pornhub executives lamented the potential burdens a repeal would place on streaming speeds, while Mike Stabile—a representative for the fetish site Kink.com and communications director for the adult industry's trade association, the Free Speech Coalition (FSC)—predicted the rise of "vanilla" content. Both outcomes could prove true, because repealing net neutrality essentially appoints internet service providers (ISPs) the gatekeepers of online content.
Ryan Singel, Media and Strategy Fellow at Stanford Law School's Center for Internet and Society, explained that on a neutral net, service providers function as common carriers, meaning they can't refuse or prioritize access to certain sites (so long as what's on them is legal). ISPs have long sought to extract more money from highly trafficked sites. Repealing net neutrality would allow them to impose access fees: tolls sites and hosting platforms would pay to ensure entry into the internet's fast lane, where videos load and downloads don't take days. Small sites that can't pay could see their content blocked or placed in an internet slow lane. "Larger sites that have more clout [will be able to] negotiate lower rates, or even just bulk rates," Singel explained. "With a small porn site, you don't have any leverage over an ISP."
---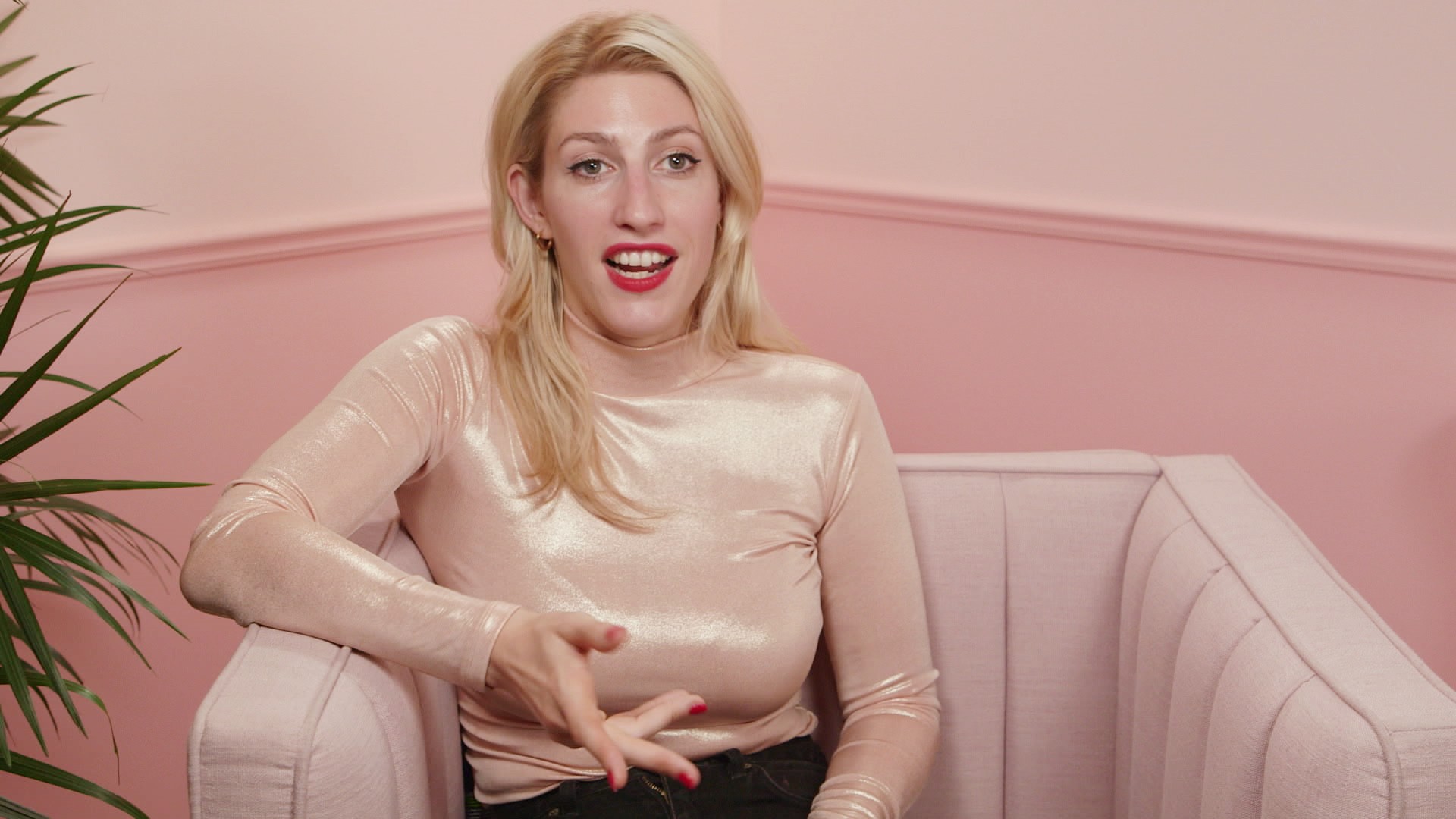 ---
Houston's small adult operation is one such site. Houston emphasized that Pink & White has no idea what the future holds, but even in the current market, her small company operates on lean resources. From a rented studio space in San Francisco, Houston broadcasts a webseries and produces both short- and feature-length erotic cinema. She said the movie-making process can stretch between six and nine months once the script is written, from storyboarding to casting the actors to shooting and editing the film. Houston accomplishes this with a crew of at least eight people, excluding talent, and maybe a few tens of thousands of dollars. "If you're thinking nowadays low-budget films are in the millions, we are a no-budget production," Houston explained to me. "Not-even-a-shoestring, no-budget."
Pink & White's content is available only for rental and subscription fees, which subsidize continued production. Houston supplements that income with occasional crowdfunding efforts—her adult thriller, Snapshot, raised $23,000 in a 2015 IndieGoGo campaign—but her per-film budget wouldn't leave much leftover for paying off ISPs.
Meanwhile, the biggest players in the adult industry—content-aggregating tube sites like PornHub, xHamster, xVideos, RedTube, and YouPorn—pull in hundreds of thousands of viewers daily, are valued at tens of millions of dollars, and might hold considerable sway.
"If you're a top two site, whether it's PornHub or xHamster or something like that, you're one of the top 100 most visited sites in the world," said Stabile, speaking in his FSC capacity. "You've got more traffic than the New York Times or CNN. You're going to be able to get in that fast lane. If you're a small producer or an independent producer, it really constrains you."
Stabile fears that empowering the major tube sites might only enable piracy, already among the largest challenges indie pornographers face. People constantly rip original indie content from subscription sites and post it on "free" platforms like PornHub, siphoning money out of performers' and producers' pockets.
Incidentally, the majority of the most popular tube sites—an estimated 8 out of 10, including PornHub, according to Slate —are owned by a single, hulking entity: MindGeek, a shady, privately held company that controls much of the porn industry, including big-name studios like Brazzers and Digital Playground. The company has a stranglehold on both production and distribution. When paid content from Brazzers, for example, is pirated and posted on PornHub, the studio loses its cut of the subscription fee viewers would normally pay to watch. But MindGeek collects either way, extracting revenue from ad sales on its sites and taking a cut of subscription profits when someone does click through to a studio site from a tube site. It's a "vampiric" landscape, as Slate put it, sort of like "if Warner Brothers also owned the Pirate Bay."
Repealing net neutrality seems likely to exacerbate the problem: If tube sites become the only places where viewers can expect a video to load, and if they don't have to pay a membership fee or a charge to access content, there's little incentive to visit the smaller sites. Cutting off subscription and rental fees means severing these producers' main income vein while simultaneously charging them more money to stay online. Cory Doctorow, a special adviser to the Electronic Frontier Foundation, told VICE the effect of repealing net neutrality would be anti-competitive: With power concentrated in the hands of a few big companies—MindGeek, along with other tube site owners like Hammy Media and WGCZ Holding, plus powerful brands like Hustler and Vivid—small players looking to make a different product won't even step onto the playing field.
"There are lots of people who don't benefit from the current arrangement," he said. "There are a lot of performers who would like to be able to have a more direct relationship with their audiences and keep more of the money, there are people with different pornographic practices, people producing porn by women for women, people producing porn that's not exploitative." On a discriminatory net, he said, "those people entering the market will not only have to produce a product that's superior to the product that exists," they'll also "have to outbid companies that won last year's market lottery." Companies like MindGeek.
The end result of this, according to Erika Lust—who creates ethical, feminist porn for her site, xConfessions—is a big change in the kind of content that's available online. If the tube sites pay ISPs the required fee, "everyone will still have access to their 'free porn,'" she explained. "Except this time they won't be able to allow indie creators content to be illegally uploaded to their tubes because we will be out of business and won't be creating any."
The end of net neutrality means "the end of ethical porn," Lust said, and "the monopoly of punish-fucking." But ethical pornographers aren't the only ones who get fucked. A non-neutral net would award ISPs the prerogative to decide what kind of content is available online, leaving them vulnerable to pressure from political and special interest groups, Singel said. That opens the door to censorship, arguably the worst outcome for indie creators whose adult narratives don't conform to heteronormative gender roles.
Houston vows that Pink & White will "watch the trends and […] adjust" if the repeal goes through. But the wide-reaching implications of the FCC's announcement strike her as troubling: "What scares me more than how much this is going to affect our pocketbooks is how this is going to affect free speech in this country. I feel like this, once again, is shifting power even farther into the hands of people who already have the most power."
Sign up for our newsletter to get the best of VICE delivered to your inbox daily.
Follow Claire Lampen on Twitter.