President Trump has touted his planned meeting with North Korean leader Kim Jong Un as an opportunity to extract a promise "that missile launches will end." But new satellite images of North Korean launch sites indicate that achievement would literally be monumental.
Last November, North Korea tested a powerful new type of intercontinental ballistic missile (ICBM) called the Hwasong-15, which appears to be capable of carrying a nuclear warhead to anywhere in the continental United States. That launch followed another test in July of the Hwasong-14, an ICBM that put the West Coast within striking distance.
These events were such a big deal that the North Koreans decided to celebrate by building monuments at the launch sites — and at one place where Kim watched the missiles take off.
Dave Schmerler, a research associate at the James Martin Center for Nonproliferation Studies, discovered the monuments in recent weeks while studying satellite imagery of locations associated with North Korea's weapons program.
Read: Meeting Kim Jong Un could make Trump a genius negotiator or another Dennis Rodman
Previous research had shown that the Hwasong-15 launch site was constructed near a car factory about 25 miles north of Pyongyang. The project was hastily completed a day or two before the launch to keep things until the last minute. The site was then left dormant until mid-February, when satellite photos revealed new activity: A small oasis that sprang up in the middle of the countryside.
"It looks they took the site and added another concrete pad with a giant stone structure," Schmerler said. "It looks like they did a lot of landscaping and manicuring. It looks a lot nicer than the other sparse parts of the country."
Read: North Korea is too busy making plutonium to talk about the Trump meeting
After Schmerler found the Hwasong-15 monument, he went back and looked at the known test site for the Hwasong-14. Satellite photos again showed signs of monument construction, which nobody had noticed before. He said the monuments appear to be large rectangular stones with plaques that carry some sort of inscription.
"It's in the middle of nowhere, but it's within driving reach of the capital," Schmerler said. "I'm guessing there are people in the capital who if they do leave and can leave, they could visit. It could be a touristy site.… they cleaned up the launch pad, maintained grass, if you look at the vegetation nearby it's crappy and dead looking but this area looks like a golf course."
The satellite photos only offer a grainy bird's-eye view of the monuments but Schmerler speculated that Kim Jong Un is likely to make a personal visit to one or both sites, which would be accompanied by propaganda photos that would offer "ground-truth images" to confirm his findings. North Korean state media has made the importance of the Hwasong-15 test clear, quoting Kim as saying the November launch "finally realized the great historic cause of completing the state nuclear force."
Read: Trump's "largest sanctions ever" on North Korea may not matter
Trump boasted over the weekend that North Korea hasn't conducted a missile test since the Hwasong-15 launch last November, but that might have little to do with the president's policies. It could just be that the North Koreans are so confident in their missile capabilities that they don't feel the need to conduct any more tests for the time being.
And while Trump seems to think he can convince Kim to "denuclearize" — meaning North Korea would promise get rid of its nuclear arsenal and halt ballistic missile testing — Schmerler said the monuments offer yet another reason to be skeptical.
"Looking at the cultural importance of these missile tests or at least how they're being used culturally with the building of these structures," Schmerler said, "it doesn't' make sense they'll build monuments for these things and then be like, 'Yes, we'll give them up.'"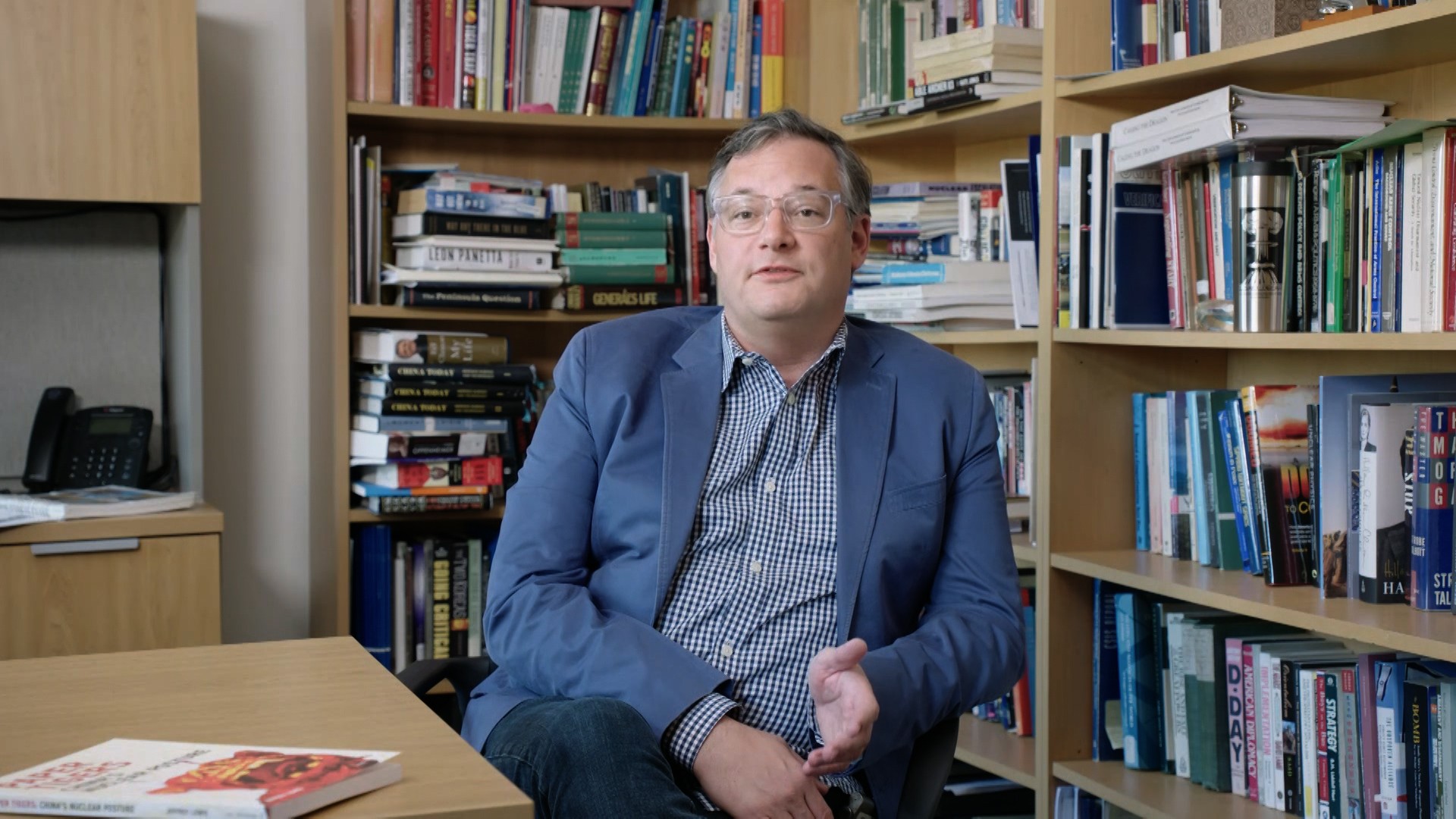 Cover image: North Korean leader Kim Jong Un reacts with scientists and technicians of the DPRK Academy of Defense Science after the test-launch of the intercontinental ballistic missile Hwasong-14 in this undated photo released by North Korea's Korean Central News Agency (KCNA) in Pyongyang July, 5, 2017.