Before he'd been accused by at least two women of drunkenly sexually assaulting them when he was a teenager, Brett Kavanaugh was a caricature of the kind of guy who coasts through elite American society. Wearing starch white shirts with his slick hair combed in a neat side-part, he was downright chummy at his Senate confirmation hearings while discussing his "formative" years at Georgetown Prep, the fancy school he passed through before going to Yale and then Yale Law. When Democrats pressed him to answer "yes" or "no" to questions about his political views, he tended to arch his right eyebrow, mark his notebook with a thick black sharpie, and recite anodyne facts about legal decisions in an authoritative monotone, effectively swerving their questions.
Then psychology professor Christine Blasey Ford came forward to accuse Kavanaugh of attempted rape at a high school party when she was 15 and Kavanaugh 17—an allegation he unequivocally denies. By late Sunday, Ford had tentatively agreed to testify about the incident on Thursday, raising the prospect of a male-dominated Senate Judiciary Committee questioning a woman alleging sexual abuse by a more powerful man, just as they did Anita Hill 27 years ago. Then the New Yorker reported that Senate Democrats were investigating a new allegation by Deborah Ramirez, a Yale classmate of Kavanaugh's, that, at a college party during their freshman year, he drunkenly "thrust his penis in her face, and caused her to touch it without her consent as she pushed him away." She added that he laughed as he pulled up his pants.
Kavanaugh has denied that allegation, too. And so far, the president and Republican Party have given every indication of standing by their man—even as still more allegations against the nominee have begun swirling. Perhaps most disturbingly, Michael Avenatti, the lawyer who has represented Stormy Daniels in her litigation with Donald Trump over their alleged affair, tweeted Sunday that he was informing Senate staffers about "credible information" from a woman alleging Kavanaugh and his high school classmate Mark Judge "targeted" women with alcohol and drugs to facilitate their gang rape. One key Senate Democrat on the Judiciary Committee, Dianne Feinstein, called for the Ford hearing to be delayed in light of the deluge of potential revelations.
---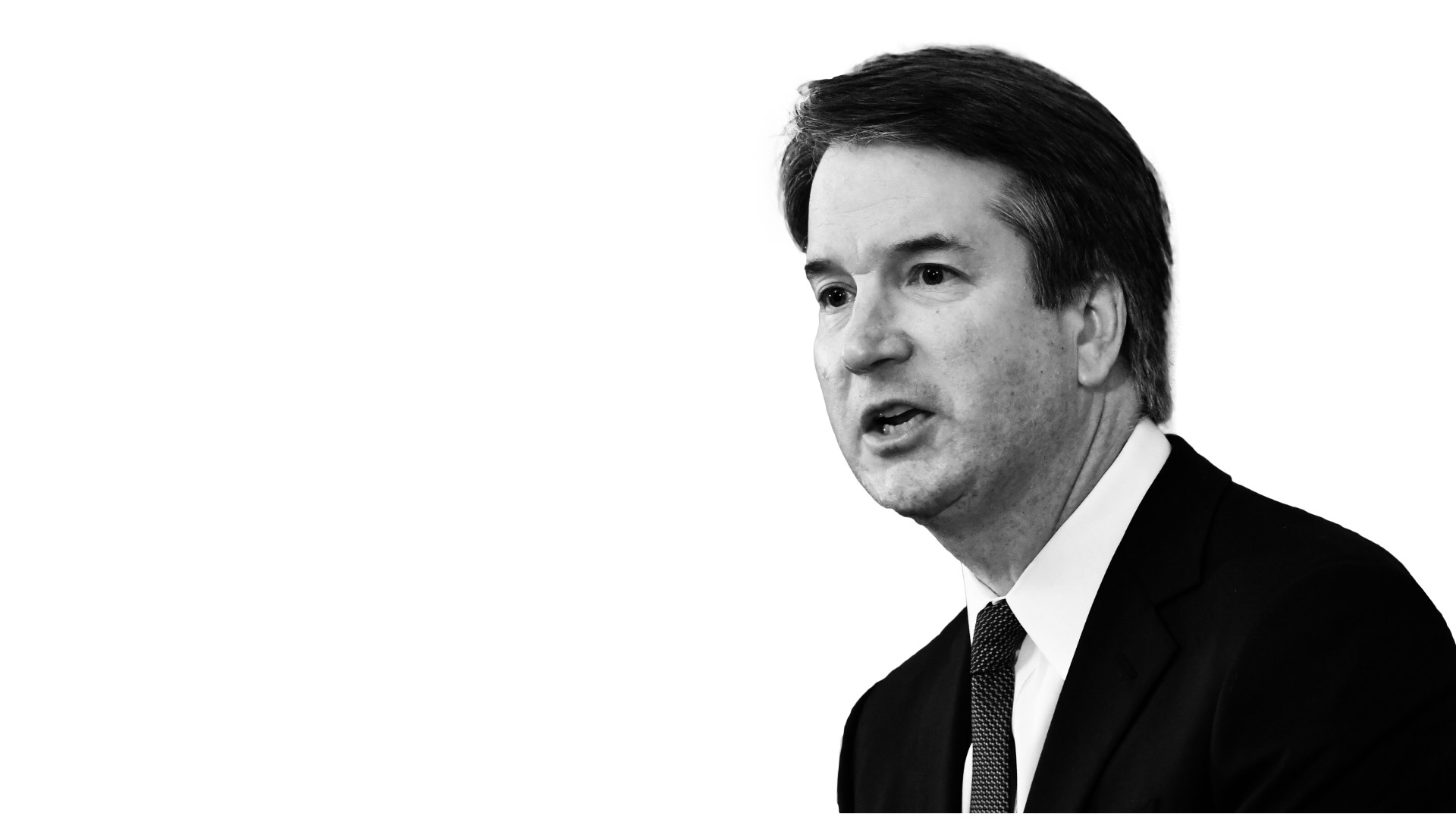 ---
But no matter how it plays out from here, Kavanaugh's moment in the public eye has already shined a light squarely on America's elite institutions and their attendant cultures of sexual violence. It's a world I got a close look at myself when covering a rape trial sparked by events at St. Paul's Prep in New Hampshire a few years ago. Suffice it to say this is a dark place, and it sometimes seems like the fancier or more rarefied the surrounds, the more depraved the twisted rituals of sexual cruelty—and the better the chances perpetrators will get away with it.
"What happens in more prestigious institutions is the institutional response of protection, and the institutional response of, 'These young men have their lives ahead of them,'" Lisa Rocchio, a clinical and forensic psychologist, told me in an interview. "Like in the Catholic Church, and media and entertainment industries, there is this idea that the institution itself is deserving of protection." In these cases, the powers that be somehow rationalize protecting the accused, and in turn the institution, "without recognizing what they are actually doing is sacrificing the victim to their priorities and goals."
Rocchio said Ford's response since she exposed herself to relentless public scrutiny has been consistent with someone who experienced abuse—remembering the traumatic event in vivid detail, but not every detail surrounding it. That didn't stop President Trump, himself a man accused of sexual violence by at least 16 women, from tweeting dubiously, asking why she didn't report it at the time, spawning a hashtag of survivor stories on Twitter.
Jennifer Freyd, a professor of psychology at the University of Oregon, gave the phenomenon of abusers turning around and attacking those who accuse them (as Trump has done) a name: DARVO, which stands for "Deny, Attack, and Reverse Victim and Offender." It's a form of what in psychological literature is called "institutional betrayal." Freyd said she first noticed the phenomenon during Hill's testimony against Clarence Thomas, whom she accused of sexual harassment, in 1991. "If somebody is accused of something, they might attack, they might say they're lying or they're crazy," she told me. Then they cast themselves as the victim. "It's actually an effective strategy for a perpetrator to use," Freyd added, noting it engenders public sympathy and can increase the chances that the accuser will blame themselves, and that she coined the term to "defang" the strategy.
As the people sharing their stories under the #WhyIDidntReport hashtag exemplify, assault among teens—while horrific—occurs regularly, including at elite institutions like the ones where Kavanaugh received his most polished credentials, and where America's leaders come of age.
"What happens at Georgetown Prep, stays at Georgetown Prep," Kavanaugh joked in a 2015 speech at Catholic University's Columbus School of Law. "That's been a good thing for all of us, I think."
What happened at Georgetown Prep, exactly?
Ford has alleged that Judge, another Georgetown Prep student, was in the room at a party where Kavanaugh pinned her to a bed, groped and tried to undress her, and covered her mouth so she could not scream. She was only able to escape when Judge jumped on the bed too, she said. Judge has claimed he did not remember the event, and (with the help of GOP senators) has rebuffed calls to testify about what happened.
But it's clear Kavanaugh and Judge—who wrote a memoir about his drunken prep school escapades—were good friends who spent a fair amount of time together. And among many other disturbing things, Judge wrote in his high school yearbook that "women should be struck regularly, like gongs," quoting a playwright. Meanwhile, Kavanaugh's own page contained a cryptic reference to a "Devil's Triangle." It's impossible to know what, exactly, either was referring to, but the language has the hallmarks of the kind of ritualistic abuse, paired with written accounts and inside jokes, that I saw in the St. Paul's trial.
Avenatti went on to claim the "FFFFFFFourth of July" reference on Kavanaugh's yearbook page meant, "Find Them, French Them, Feel Them, Finger Them, Fuck Them, Forget Them." That sounds like a vintage version of "THE LABREAZY SLEAZY METHOD," which former St. Paul's student Owen Labrie—who was convicted of using a computer to lure a child for sex at the elite school—described as "feign intimacy… then stab them in the back," later exclaiming, "THROW EM IN THE DUMPSTER."
Leaving aside Kavanaugh's own alleged crime, four years before his speech about letting the past be past, in 2011, Garrett Orr, a former priest who taught at Georgetown Prep, pleaded guilty to fondling two teenage students between 1989 to 2003. Prosecutors compared the school's handling of the initial report to the coverup at Penn State University
"They were not interested in dealing with Orr," Eric Ruyak, a survivor of Orr's abuse told the Washington Post at the time. "They wanted it to go away." More recently, Ruyak told USA Today that Ford's claims rang true to what he experienced there. "What she's describing, I saw at parties in 2003 and '04," Ruyak said. "Boys trying to take advantage of girls who were drunk."
Brett Kavanaugh has been a member of prestigious institutions like these his whole life. After Georgetown Prep he went to Yale and Yale Law School, where he joined the Delta Kappa Epsilon fraternity. You may remember the Yale chapter's infamous chant, "No means yes! Yes means anal!" for which they were suspended for five years in 2011.
During Kavanaugh's time, DKE pledges were "fondly known as 'buttholes,'" according to a caption of a photograph in the school paper showing recruits waving a flag woven from women's underwear. Kavanaugh was not photographed, but was a sophomore at the time the photo was taken on January 18, 1985. He was also a member of one of Yale's secret societies, Truth and Courage, known by the nickname, "Tit and Clit."
Bizarre and possibly criminal elite white male coming of age clubs and rituals aside, Kavanaugh has of course for much of his adult life been a member of another institution, often overlooked and even more untouchable: the judiciary itself.
Take Alex Kozinski, the federal judge Kavanaugh clerked for and authored books with—the man who was once his most vocal mentor, the man who introduced him to the Senate when Kavanaugh was nominated to the US Court of Appeals for the District of Columbia Circuit in 2006. Kozinski retired last December after several of his former clerks came forward to the Washington Post to accuse him of myriad sexual misconduct, including touching, kissing and showing them porn. One woman noted he showed her a chart Kozinski and his friends kept of all the women they slept with, which is almost exactly the kind of sexual tallying system that was in place at St. Paul's. He resigned shortly after these incidents came to light, effectively shutting down the investigation into his misdeeds and allowing him to keep his $200k plus pension.
Meanwhile, Kozinki's "Easy Rider Gag List," which he encouraged clerks to sign on to under pseudonyms, and included jokes about topics like anal sex, has been public since at least 2008.
Kozinski once called the relationship between a judge and a clerk "the most intense and mutually dependent one outside of marriage, parenthood, or a love affair." Not only did Kavanaugh clerk for Kozinksi, he clerked for Anthony Kennedy—whose seat he is gunning for—on Konzinski's recommendation. (Kozinski also clerked for Kennedy.) And Kozinski's son clerked for Kavanaugh.
In other words, this is the good ol' boys club and then some.
But in his hearings, before he had been publicly accused of sexual violence, when Kavanaugh was questioned about Kozinski's email list and comments, he said he couldn't remember a thing.
They have an old saying at St. Paul that might apply here, too: "Deny till you die."
Sign up for our newsletter to get the best of VICE delivered to your inbox daily.
Follow Susan Zalkind on Twitter.