Ugh. Photo by Michael Kappeler/DPA via ZUMA Press
Last week, a recording surfaced of a New Jersey sheriff making racist comments about black people and weed.
As reported by WYNC, the recording, taken in January, featured Bergen County Sheriff Michael Saudino discussing Governor Phil Murphy, who wants to legalize recreational cannabis in his state.
"He talked about the whole thing, the marijuana, sanctuary state… better criminal justice reform. Christ almighty, in other words let the blacks come in, do whatever the fuck they want, smoke their marijuana, do this do that, and don't worry about it. You know, we'll tie the hands of cops," Saudino is heard saying in the recording.
He has since apologized and resigned but his perspective is far from a one-off within the law enforcement community, despite the fact that there is no evidence to suggest people of colour consume cannabis more frequently than white people.
The incident, just one of a million I could choose from, shows how black people in particular have been targeted by the war on drugs. It's an issue we face in Canada, where an estimated 500,000 Canadians have criminal records for cannabis possession, a crime for which black and Indigenous people are over-policed. A crime that come Oct. 17, will no longer exist. And yet, instead of addressing that racist legacy in any meaningful way, such as offering pardons to people who've been unfairly criminalized under prohibition, Prime Minister Justin Trudeau just signed a US declaration to renew the "war on drugs" crafted by President Donald Trump's administration.
The language in the "Global Call to Action on the World Drug Problem" speaks to cutting off the flow of drugs across international borders and expanding "treatment efforts to save lives and promote recovery." It claims it will achieve this "through a comprehensive, scientific evidence-based approach, and we note the links between drug trafficking, corruption, and other forms of organized crime, and, in some cases, terrorism."
That doesn't sound so bad, but don't be fooled. The war on drugs has never been based in evidence. It's a futile, racist policy that's resulted in mass incarceration of black people and people of colour, while doing nothing to curb substance abuse, which experts agree should be treated as a public health issue, not a criminal justice one.
Here are just a few of the ignorant comments Trump and his people have made about drugs.
Attorney General Jeff Sessions said cannabis is a gateway drug to fentanyl and that "good people don't smoke marijuana."
Trump's response to the opioid crisis killing tens of thousands of Americans has been to call for harsher penalties for traffickers, including the death penalty.
Trump has also bragged about his "great relationship" with Filipino President Rodrigo Duterte, a man who has waged a bloody drug war in that country, with cops killing 32 suspected dealers in one night.
US border officials have made it clear that Canadians who admit to smoking weed or being involved in the legal weed industry could be barred from America for life.
Meanwhile, in Canada, a VICE News investigation from April revealed what many people of colour already privately knew—from coast to coast, Canadian police arrest black and Indigenous people for pot possession at a higher rate than white people, despite the fact that there is no difference in pot consumption amongst the groups. The investigation, which looked at data from 2015 to April 2018, showed that Indigenous people in Regina, Saskatchewan were nine times more likely to get arrested for cannabis possession than white people, while black people in Halifax were five times more likely to get arrested for possession than their white counterparts. At the same time, most of the major companies in Canada's legal market—estimated to be worth billions—are run and staffed by white men. Many of them are former cops and politicians who enforced prohibition and now stand to get rich while the people they criminalized struggle to find employment.
At a town hall I hosted about Canada's plan to legalize cannabis in the spring of 2017, Trudeau told an anecdote illustrating his family's incredible privilege.
In response to a plea for advice from Malik Scott, a 23-year-old black man facing possession charges, Trudeau—who has admitted to smoking weed—said his father, former prime minister Pierre Trudeau, once pulled some strings to help his late younger brother Michel fight a pot possession charge when cops found a couple of his joints following a car accident.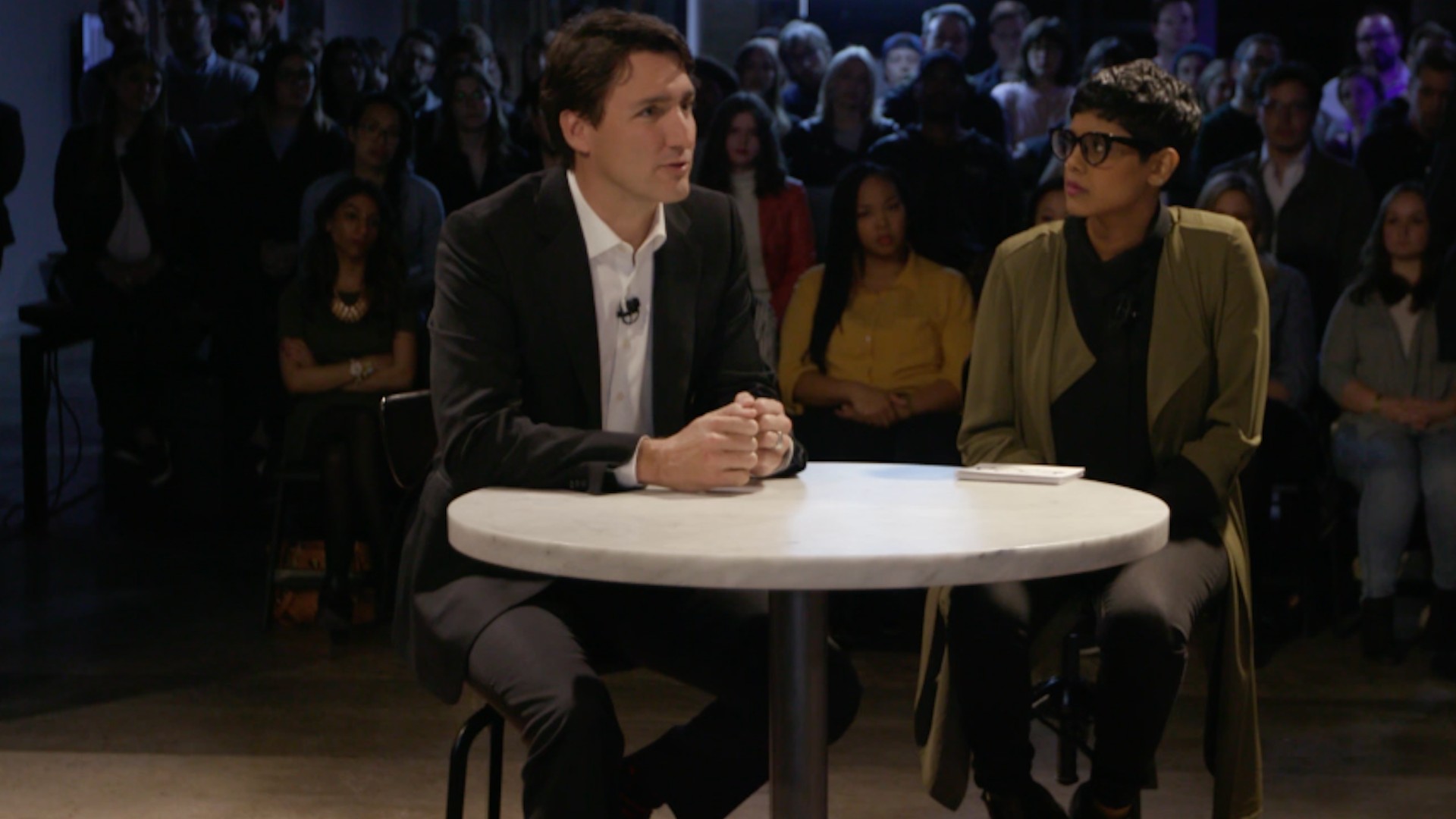 "My dad said 'OK. Don't worry about it,' reached out to his friends in the legal community, got the best possible lawyer, and was very confident that we were going to be able to make those charges go away. We were able to do that because we had resources, my dad had a couple connections, and we were confident that my little brother wasn't going to be saddled with a criminal record for life," he said. He then acknowledged that people from minority backgrounds or marginalized communities would not be able to do what his father did, describing it as "one of the fundamental unfairnesses of this current system."
Scott asked Trudeau what the government planned to do for people like himself.
"We will start a process where we try and look at how to make things fairer for those folks, and for you," Trudeau said.
More than a year later, we're still hearing the same vague sound bites but there's no indication that the pardon process is underway. Nor has Trudeau's government declared the opioid crisis a public health emergency, despite the fact that nearly 4,000 Canadians were killed in opioid-related deaths in 2017.
And yet, in an apparent effort to appease Trump, it took him all of five minutes to endorse the War on Drugs.
At least we know where his priorities lie.
Follow Manisha Krishnan on Twitter.
Sign up for the VICE Canada Newsletter to get the best of VICE Canada delivered to your inbox.