Images via Wikimedia Commons and Facebook.
Alabama voters will soon decide one of the state's two U.S. Senators in an upcoming special Senate election this December. Controversial anti-LGBTQ GOP nominee Roy Moore, who once said "homosexual conduct" should be illegal, is one step away from becoming the U.S Senator in Alabama. But recent polls that suggest his Democratic opponent Doug Jones is closely trailing behind have given those opposed to Moore's stances slight hope for a historic win in the deep-red state.
Moore, a former Alabama Supreme Court chief justice, defeated Republican Sen. Luther Strange in the state's Republican primary, despite Strange's endorsement from President Trump – and the reported millions of dollars the GOP establishment poured into his campaign. Moore will now face off against Jones on December 12 to fill U.S. Attorney General Jeff Sessions's former Senate seat.
A Republican victory is ordinarily what's to be expected in Alabama. It's been 25 years since the state elected a Democrat to the U.S Senate. But Moore's consistently polarizing overt anti-LGBTQ stances, and his history of defiance against federal court orders, is cause for concern for marginalized communities – and reason to pay close to attention this race.
"He's used the office to discriminate and block the rights of his own constituents."
Moore was removed from the bench as chief justice of the Alabama state Supreme Court in 2003 for refusing to obey a federal court order to remove a monument he installed, displaying the Ten Commandments outside the state Judicial Building. Lawsuits challenging the display were filed on behalf of groups including the ACLU, Americans United for Separation of Church, and State and Southern Poverty Law Center.
In a 2003 interview with CNN, Moore stood firm behind his decision to disobey the order.
"Without acknowledgement of God, we have no justice system, according to the Constitution," Moore said. "And that, I'm sworn to uphold."
---
Check out more videos from VICE: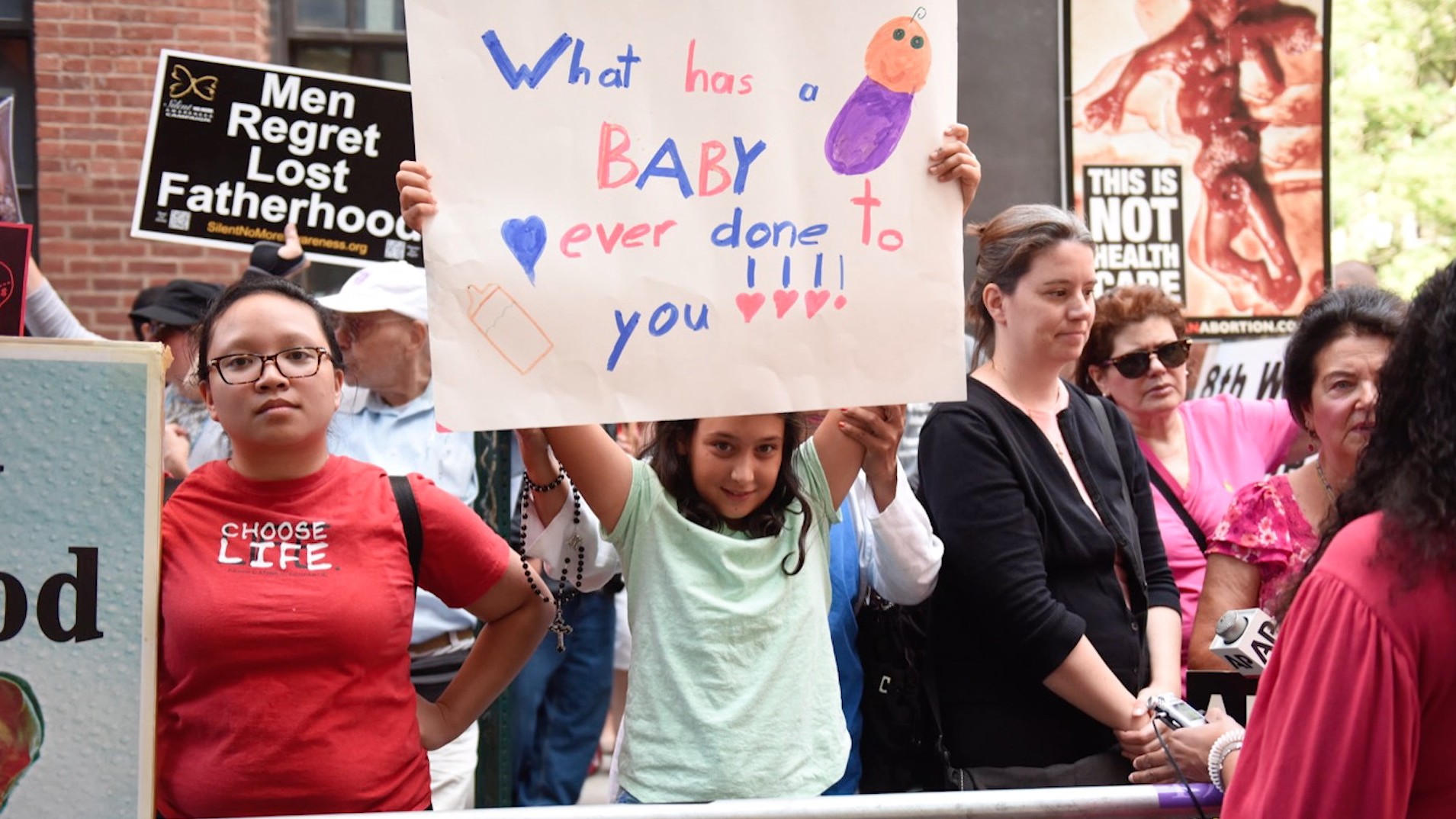 ---
The Human Rights Campaign (HRC), a civil rights organization focused on achieving equal rights for the LGBTQ community, released a press release in response to Moore's recent primary win, urging Alabama voters to reject Moore's "politics of bigotry and hate," in the upcoming December election.
Eva Kendrick, HRC's Alabama State Manager, told VICE Impact Moore would be a "dangerous choice" for the Senate. "He's used the office to discriminate and block the rights of his own constituents," Kendrick said.
Moore was re-elected as Chief Justice to the state Supreme Court in 2012, but was suspended in 2016 for instructing Alabama probate judges to defy the U.S. Supreme Court's 2015 ruling that same-sex marriage is a constitutional right. He ordered probate judges to refuse marriage licenses to same-sex couples, insisting they had a "ministerial duty" to refuse licenses until the Alabama Supreme Court reached a final ruling – though the U.S Supreme Court ruling legalized same-sex marriages in all 50 states.
Kendrick told VICE Impact that she believes Moore's anti-LGBTQ record and public statements have been consistent. She pointed to his August interview with The Guardian in which he said Russia's President Vladimir Putin is "akin" to him for their shared strong stance against same-sex marriage.
"We've got to be clear about his record," Kendrick said. "He's a dangerous choice for the Senate."
Moore's U.S Senate campaign website outrightly states his opposition to same-sex marriage, his belief that "homosexuality should be against military policy," and his stance that "any form of abortion" should be banned. Based on his interpretation of his Christian faith and the Constitution, Moore wrote a column in 2006 insisting Rep. Keith Ellison (D-Minn), the first Muslim elected to Congress, should not be seated in Congress because of his faith.
For Democrats, or any American citizens who don't share Moore's views, there's concern for Moore's ideologies in the U.S Senate. Particularly considering Republicans already have control over the Senate, and the 2018 midterm elections could possibly lead to a filibuster-proof majority of 60 Republican seats.
Perhaps a shocking and historic Democratic U.S. Senate win in Alabama this December would reveal more inclusive attitudes as it relates to social issues. It would certainly help support LGBTQ and other civil rights advocacy in the Senate. But Jones' positions – like his support for a women's right to choose – likely won't sit right with the deep-red state's evangelical voters.
According to The Hill, a new poll conducted by Opinion Savvy, revealed Jones is less than six points behind Moore in the Senate race. But Moore's supporters like Dr. Randy Brinson, a gastroenterologist and president of the Christian Coalition of Alabama, told VICE Impact he believes a number of Alabamians of faith feel the support for same-sex marriage, and other LGBTQ advocacy, poses a threat to their rights to freely exercise their faith.
"The majority of Alabamians feel like that's an attack on their own faith, and their own institutions," he said. "It would be my hope that the LGBT [community] could see maybe…'the way we're approaching it isn't the right way.'"
Same-sex marriage is a polarizing issue some Alabamians of faith feels goes against their truth.
And Moore and Jones differences on positions undoubtedly go further than a women's right to choose. Jones, a former U.S attorney who successfully prosecuted two Ku Klux Klan members for their involvement in the 1963 Birmingham church bombing that killed four girls,
has been outspoken on his support for protection for the LGBTQ community.
READ MORE: Redistricting Will Be the Biggest Threat to America's Next Election Cycle
Brinson, who also ran in the Senate GOP runoff and now endorses Moore, said same-sex marriage is a polarizing issue some Alabamians of faith feels goes against their truth, and aims to "redefine marriage." It makes the choice for Moore clear: 'they have to default to truth," he said.
With just a few months until the election, the future for each nominee is uncertain. As always, voter turnout also plays a crucial role. According to the Alabama Secretary of State, only 17.95 percent of registered voters voted in the primary. To say there's a lot of polarizing civil rights issues surrounding this special Senate election in Alabama, would be an understatement.
If you live in Alabama, voter registration must be done 14-days prior to an election . No matter which candidate you support, if you're not already registered there's still time to make sure your voice is heard in the upcoming Senate election on December 12 and other local elections across the country. Register or use the widget below to register to vote today, and chances are there is a race coming up in your state.