Photo by Peter Foley/Bloomberg
via
Getty Images
Harvey Weinstein was forced out of his own company Sunday after an explosive report uncovered decades of sexual harassment allegations against him. While much of Hollywood has stayed silent since the report dropped Thursday, a few industry scions are finally beginning to speak out about the producer's alleged advances.
Mark Ruffalo, Lena Dunham, Susan Sarandon, Brie Larson, Judd Apatow, John Oliver, Jessica Chastain, and a handful of other celebrities have publicly denounced Weinstein and backed up his accusers, mostly via Twitter. Meryl Streep—who's worked with Weinstein repeatedly over the course of her career—issued a lengthy statement to the Huffington Post, calling the behavior he's accused of "inexcusable."
"The disgraceful news about Harvey Weinstein has appalled those of us whose work he championed, and those whose good and worthy causes he supported," Streep wrote. "The intrepid women who raised their voices to expose this abuse are our heroes."
---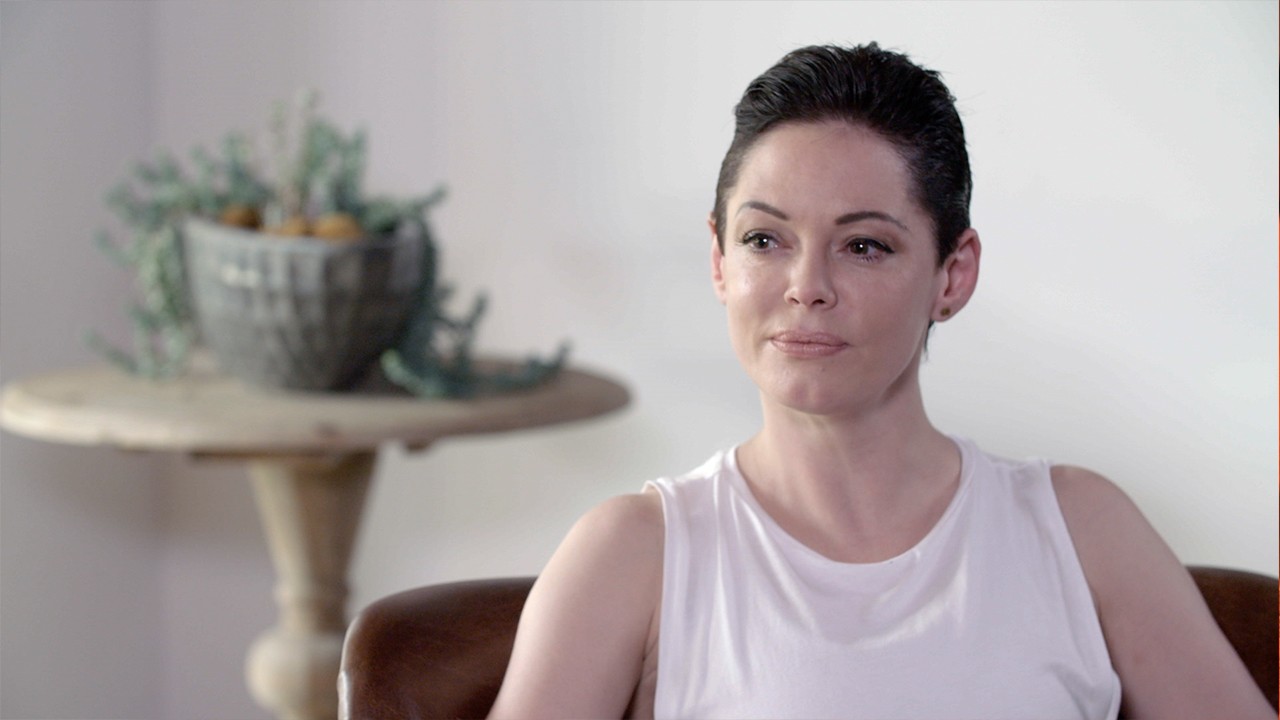 ---
But for all of those who have spoken out against Weinstein, there are many others who remain silent. A New York Times reporter wrote that he called more than 40 "entertainment industry players" to comment on the accusations against Weinstein, and that "almost all refused to speak for the record." John Oliver was the first late-night talk show host to cover the allegations on Sunday, days after the report dropped, and SNL reportedly cut jokes from its show about the scandal. "It's a New York thing," creator Lorne Michaels said in response.
Rose McGowan, who accused Weinstein of sexually harassing her on the record, has called for folks in Hollywood to speak out about the allegations against the tycoon.
One woman who did decide to speak out following the Times report was New York broadcast TV reporter Lauren Sivan, who has accused Weinstein of cornering her in a restaurant and forcing her to watch him masturbate.
According to the Times, a third of the Weinstein Company's board resigned late last week, Weinstein's lawyer Lisa Bloom has abandoned him, and the remaining members of the board decided early on they'd dismiss him from the company. While Weinstein has not denied the reports, his lawyers have said they're preparing to sue the New York Times.
"I appreciate the way I've behaved with colleagues in the past has caused a lot of pain, and I sincerely apologize for it," Weinstein said in a statement to the Times last week. "Though I'm trying to do better, I know I have a long way to go."
Follow Drew Schwartz on Twitter.