Photo by Olivier Douliery-Pool/Getty Images
It took some time before Jeffrey Crowley allowed himself to feel optimistic about making a dent in the HIV epidemic—despite being hired by President Barack Obama to do just that.
The Obama administration appointed him in 2009 to be director of the Office of National AIDS Policy (also known as the "AIDS Czar"). At the time, HIV experts were no strangers to well-intentioned HIV plans that fall short, be they abstinence education programs or Ronald Reagan's perfunctory and ignored Presidential Commission on the HIV Epidemic.
"I was a cynic at first," Crowley said of Obama's interest in developing America's first national HIV strategy. "But it worked."
Under the Obama administration, America made more progress on HIV than at any point in history, approving therapies like PrEP and expanding access to HIV care through the Affordable Care Act. Infection rates declined by 18 percent between when Obama entered office and 2014.
"Where we're at before the Trump administration was a point where HIV is not front-page news anymore," said Crowley. "If we don't take our programs off the rails, we can keep seeing progress."
But the Trump administration may already be derailing it. Health experts are sounding alarms about federal budget cuts, vacant positions at the Office of National AIDS Policy, and troubling policy shifts nationwide. In response, activists and officials are scrambling to prevent what could become a public health disaster.
"A lot of things went right" under the Obama administration, Crowley said. In contrast, the Trump White House's proposed budget for fiscal year 2018 contained over $1 billion in cuts to global spending for HIV programs. That included reductions of about 20 percent of the Centers for Disease Control's HIV program, completely eliminating a crucial workforce training program, cutting $26 million from housing programs, and much more.
The 2018 budget year started on October 1, but Congress has so far delayed voting on a final budget. Instead, appropriations are currently being carried over from last year's levels on a temporary basis, with spending for most HIV programs protected. A final vote on the federal budget is expected in December.
Every year, Congress makes drastic changes to the budget suggested by the White House—this year, Trump's proposal was pronounced "dead on arrival"—but it was still "a very, very disturbing indication of where this administration might be going," said Ronald Johnson, vice president of policy and advocacy at AIDS United, a nonprofit that for decades has helped at-risk communities secure funding for HIV services.
"We've always had to work to defend the need for these programs," said David Harvey, executive director of the National Coalition of STD Directors. "This year is different because we've had outright proposed cuts."
While there were occasional cuts to HIV programs during the Obama administration, they tended to be adjustments—cutting funds from one relief fund to bolster another, for example.
---
Meet the blogger chronicling his life with HIV: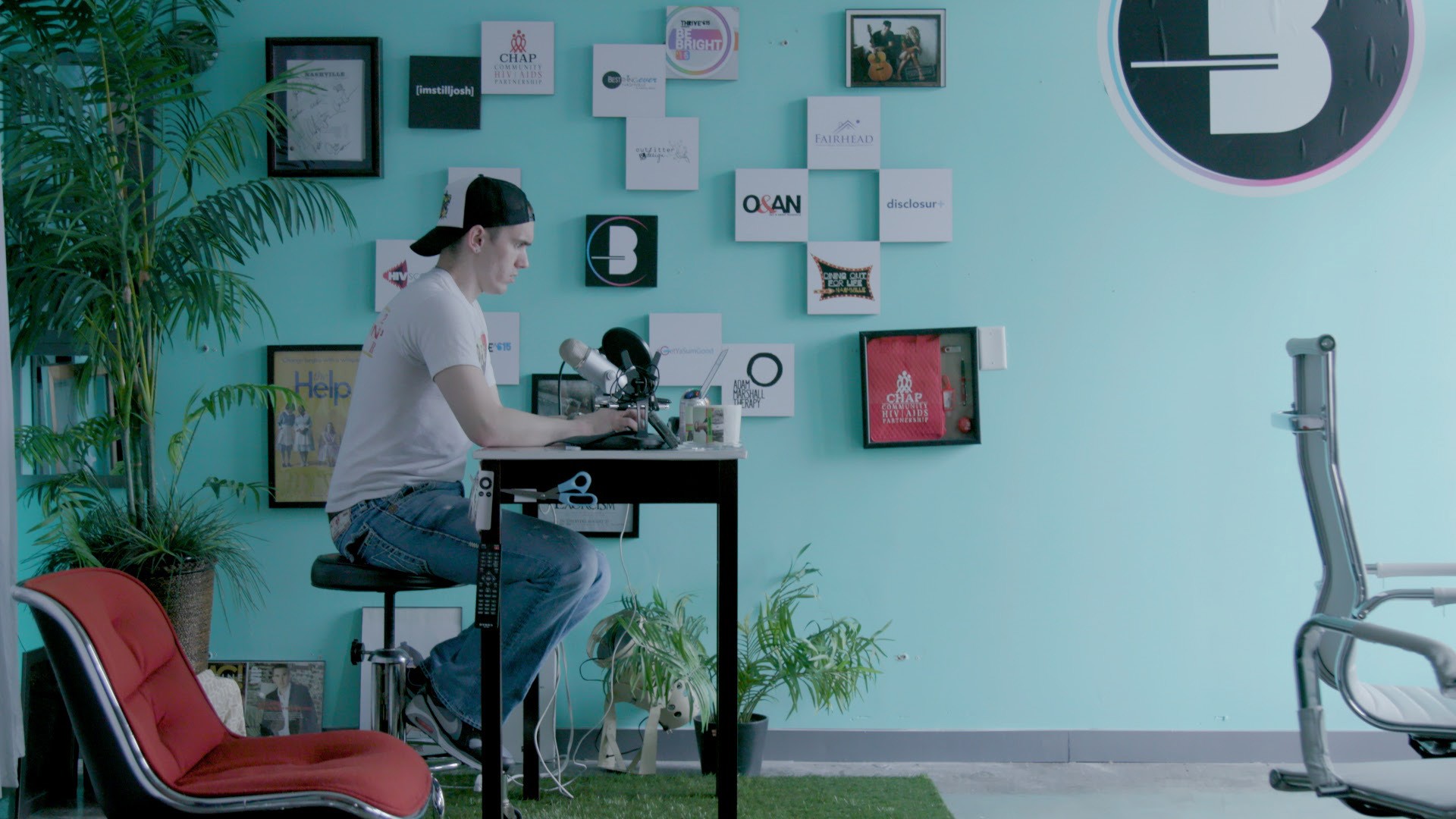 ---
Were the Trump administration's cuts to become a reality, Harvey said, low-income Americans would be particularly affected. "We would be talking about not being able to go to the doctor. Not getting the blood and lab work that's needed when you're on HIV medications. We're talking about the essential wraparound services, everything from transportation to child care to accessing HIV specialists, who are all supported by these programs."
He added that "people need access to services and health care to stay alive. Without them, people will die."
As Congress prepares to debate the budget, advocates are still deeply worried about what could come next. One version of a House budget bill proposes $21.6 billion more spending for HIV than the White House's version—but still $5 billion less than was allocated last year. And some of Trump's proposed cuts linger in the House and Senate version of the budget.
"There's been a proposed cut to the Secretary of Minority AIDS Initiative Fund (SMAIF)," said Harvey. "There's a reduction to the substance and mental health services program… A section of the Ryan White Care Act was reduced on the Senate side."
If the House cuts all $53.9 million in funding for the SMAIF, as has been proposed, communities of color, already seeing frighteningly high rates of transmission, could face a rise in new infections and obstacles to access treatments like PrEP. The recently-passed House bill also contains $17.4 million in cuts to the Minority AIDS Intiative.
Congress also proposed reducing funds for Part C of the Ryan White Care Act by $4 million; for STD-prevention programs at the CDC by $5 million; and for substance-abuse programs by $12.4 million. A housing program known as HOPWA also faces $26 million in cuts. Congress also proposed a complete elimination of the Title X family planning program, which funds research and community clinics across the country.
Beyond programs dedicated to HIV, Republicans also proposed a $1.5 trillion cut to Medicaid that could force patients to forgo expensive medication. And Trump's dismantling of ACA funding is expected to force many people to drop their coverage altogether, unable to afford the skyrocketing premiums that Republicans have engineered.
These cuts, though smaller than what the White House initially proposed, could have a ripple effect across other programs. Depleting resources now could, in coming years, increase pressure on the services that remain.
"My fear is that with major cuts to these programs and the enormity of growth in our state, there will be a run on program resources in a couple of years," Colorado organizer Robert Reister told A&U Magazine, an HIV/AIDS-focused publication, in August.
Over the summer, HIV nonprofits rose up to push back against cuts. Protecting lifesaving programs required a monumental effort.
"We had over 200 congressional office visits where funding was a main topic," said Johnson. "So far, Congress has not picked up these cuts. Funding for the new year, in the final pending package, appears to be stable."
His organization wasn't alone—over the summer, every HIV nonprofit in the country flooded policymakers' offices with meetings, letters, calls, and protests.
"We've seen a real groundswell of response across the country," said Harvey. "We put out action alerts, local communities respond. When we do a call for people to call their legislators, we get a tremendous response… The HIV community continues to be a strong lobbying community."
The tireless work of those organizations appear to have been successful—at least in part. At the beginning of the summer, Congress proposed a $21 million increase for the Housing Opportunities for People with AIDS program. In addition, "President Trump did renew the charter for the Presidential Advisory Council on HIV and AIDS," said Harvey. The council, which advises federal agencies on public health trends and measures designed to improve access to healthcare, has so far met twice since the start of the new administration.
But six of the council's 18 members have resigned since Trump took office. When asked if the current administration was heeding the council's advice, Harvey took a long pause and responded, "I think the jury is out right now. We're very hopeful."
For now, he said, "We need to get through his congressional appropriations cycle… that's our immediate concern."
But beyond December, further difficulties could lie ahead. The Trump administration has left dozens of top positions unfilled, including the director to the Office of National AIDS Policy, Jeffrey Crowley's old job. "What we don't have now is the ability to say 'this is where we are, let's jump forward with new initiatives,'" Crowley said.
And new initiatives are sorely needed. Federal funding will play a key role in research into new therapies and vaccines. And despite the progress of the last decade, black men who have sex with men have a 50 percent chance of being diagnosed within their lifetimes, if current rates continue. "That's so astounding—why aren't we stopping everything we're doing?" Crowley said. "We need someone to highlight issues like that."
Despite the current lack of oversight, some states are taking matters into their own hands. California recently modernized certain laws relating to HIV criminalization, in accordance with guidance developed under the Obama administration.
For his part, Ronald Johnson is particularly worried about funding for initiatives like the AIDS Education and Training Program, which provides locally tailored education for health professionals, ensuring there are no staffing shortages in HIV care.
Republican efforts to eliminate health care reform healthcare by slashing publicly funded programs are a major concern as well. Medicaid provides coverage for more than 40 percent of the population with HIV. "The kinds of restructuring—I would say de-structuring—of Medicaid that was proposed in various repeal-and-replace bills would be catastrophic for people living with HIV," said Johnson, who emphasized that for those living with HIV, any lapse in coverage could be disastrous.
And while Congress debates the budget, Trump has continued to undermine HIV programs by opening loopholes in the Affordable Care Act. This month, he signed an executive order that would allow insurance companies to provide cheap, low-quality health coverage while increasing premiums for people who need more comprehensive care. The White House also blocked funding for organizations that help people obtain health coverage.
With a congressional appropriations vote approaching before the end of the year, HIV advocates are maintaining their resolve to protect paradigm-shifting programs that have developed over the years.
"We have made tremendous progress in the fight against HIV and AIDS," said David Harvey. "We have robust healt care services and prevention programs and research programs, but now is not the time to be cutting these programs. We are on the cusp of being able to think about ending the HIV epidemic. These funds that are in place are absolutely essential to maintain."
"We're poised to make major progress," said Jeffrey Crowley. "We need to keep investing in innovation so we can keep getting better."
"We've survived tougher times," he added. "If we survived those times, we can make it through."
Follow Matt Baume on Twitter.