Photo by Dan Hamilton-USA TODAY Sports
It was about this time last year when Toronto Raptors president Masai Ujiri faced the media and uttered two words that would define the 2017-18 season—culture reset. What that meant at the time was not immediately clear, but the message was: After a sweep at the hands of the Cleveland Cavaliers, the Raptors needed to start doing things differently if they were to get where they're trying to go.
On Saturday, the Raptors opened the playoffs in a way that showed the entire NBA the meaning of Ujiri's words. In finally winning a Game 1 at home—Toronto had never done so, nor had it won any Game 1 during this current core's five-year run—the culture reset was about as subtle as a Mike Scott elbow to the chops. Every part of the plan was evident, every reason behind every tweak now obvious in hindsight.
What will pop out most is the 3-point shooting. Last year, the Raptors ranked 22nd in the portion of their shots that came from beyond the arc and 21st in total makes. In the playoffs, they were outscored from the 3-point line by a nearly historic level against the Cavaliers. There was hesitation. There was distrust. There was a timid deference to the swings of variance.
On Saturday, the Raptors shot 16-of-30 from long range, connecting for their most threes in a game in franchise history. For the season, they ranked fifth in 3-point frequency and fourth in total makes. There is no longer hesitation. DeMar DeRozan's 3-point evolution has been overstated, but he hit a pair. Delon Wright punished Washington for going under screens, hitting three from deep. C.J. Miles, brought in for exactly this reason, hit four, and Serge Ibaka proved the perfect pick-and-pop threat to counter Washington's aggressive and familiar treatment of DeRozan and Kyle Lowry.
There was a bellwether early. On one of the game's first possessions, OG Anunoby drilled a three without hesitation. The stoic rookie didn't think at all about letting it fly, knowing full well he has the green light and won't have it taken away if he misses. Pascal Siakam hitting a corner three was indicative of this changing philosophy, too. Siakam was one of the worst volume 3-point shooters in the NBA this year, and still the team told him to take those shots if open. He has to, for the shift in style to have a chance.
How Anunoby's three developed is just as notable as him hitting it. The pass came from Jonas Valanciunas, one of the much-improved center's two assists on the night. Valanciunas did not have his best game, but the Raptors leaned heavily on him, Ibaka, Jakob Poeltl, and later, Lucas Nogueira, to make plays to lessen the pressure on the stars. The offense is far more egalitarian now, highlighted by the league's largest jump in team assist percentage and a 26-assist Game 1 that would have topped all but two assist totals from this core's 42 games together in the playoffs.
---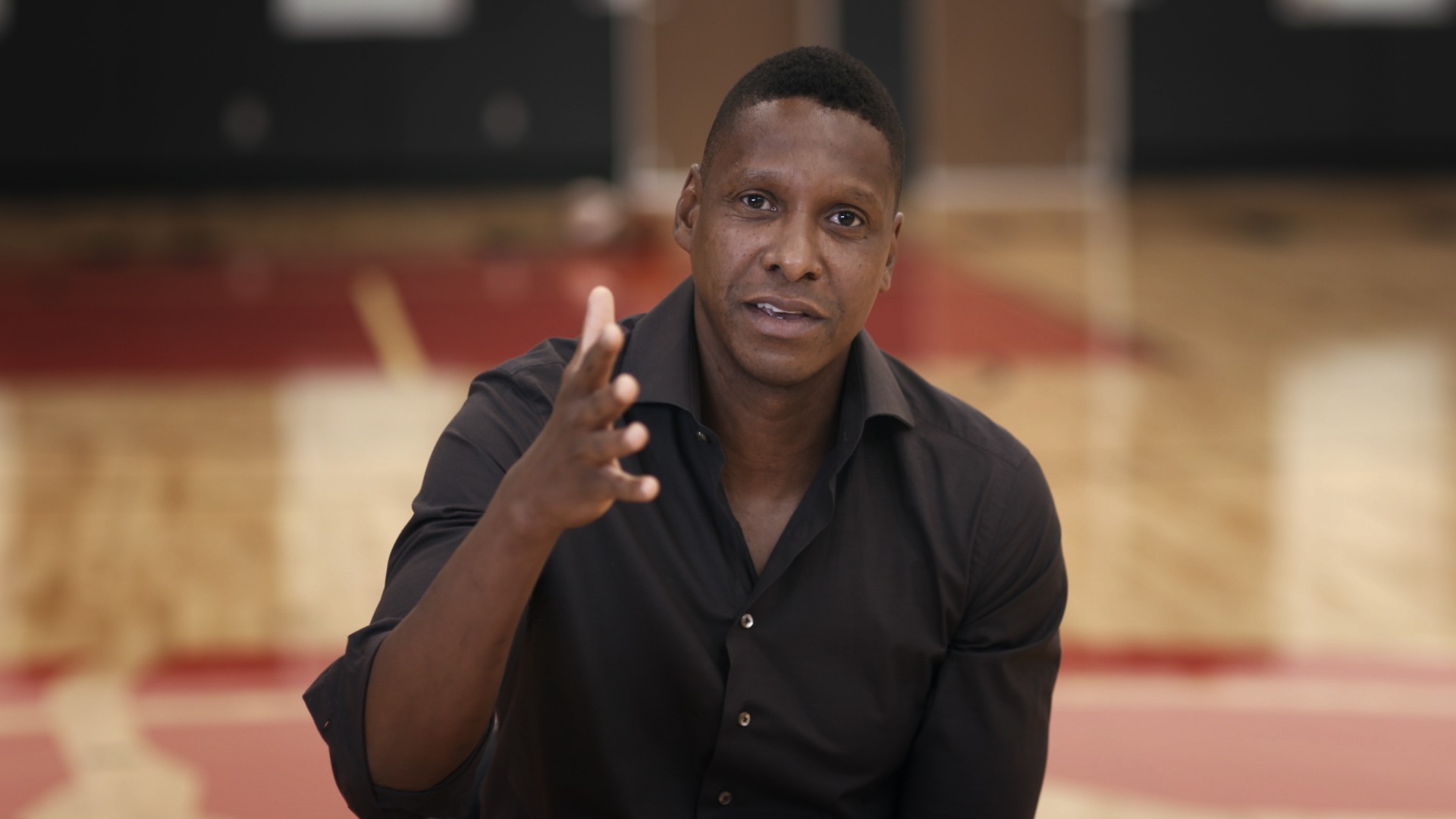 ---
That nine different players recorded assists and 10 players scored is another strong signal of the shift in culture. The design was not only to lessen the scoring load on Lowry and DeRozan, it was also to empower the players around them for when they'd have to make these blitz-busting plays. Part of that meant running a very deep rotation and trusting a lot of young, unproven players, and the results could not have been better—the Raptors owned the best bench in the NBA this season, kept minutes reasonable for their stars, and as the playoffs began, had 12 players they trust with playoff minutes.
Twelve players is an embarrassment of depth in the postseason, and the Raptors care little for convention when deploying them. Nogueira getting the call in the fourth quarter spoke to that, with head coach Dwane Casey closing the game with two lineups that had played a combined total of 10 minutes together all season. Unfamiliarity isn't supposed to be a positive, but down Fred VanVleet and needing a spark at center, Casey felt no uncertainty about trying something new and trusting a new mix.
And trust, really, was the key takeaway here. It's been one thing to pass more, shoot more threes, and play a deep rotation all season long. Doing so over 82 games affords the luxury of low relative leverage, of sample size to ride the variance, and of plausible deniability if it fails—at least they tried. The playoffs are different, with every possession bringing with it a sense of urgency. There was concern the Playoff Raptors would revert back to old habits, and their performance in clutch scenarios during the season legitimized those worries. There was none of it here.
The Raptors trusted the pass. They trusted their shooters. They trusted their depth. And they trusted their culture reset, which was always going to be measured here, where their greatest failures had taken place. They rebuilt themselves in the wake of a difficult playoff defeat, and their new identity has already helped them exorcize a demon that haunted their old selves in the form of Game 1. It's an encouraging start.