The Queen with her dogs Willow (top left), Vulcan (top right), Holly (bottom left), and Candy (bottom right). Photo by Annie Liebovitz courtesy
The Royal Family
/Facebook
This article originally appeared on VICE Canada. I am very, very concerned that the non-British world is not taking the death of a 14-year-old small dog seriously enough.
Willow, Queen Elizabeth's corgi, passed away earlier this month. Buckingham palace released a statement saying it will not comment on the matter, which, in elderly English royal lady-speak, is basically an Instagram slideshow with an essay underneath about the power of friendship.
This is not her majesty's first rodeo, and by rodeo I mean visit to the pet cemetery. She's had over 30 corgis throughout her reign, and this is the first time in eight decades she doesn't have one. In order to explain the significance of Willow's death, let me spin you a yarn of the former corgis.
It all started when Queen Elizabeth's father, the Duke of York, ran over a little girl's corgi and through a weird chain of apology presents and thank you notes, ended up with a dog of his own. He gave the new corgi, Dookie, to his wife, maybe because he didn't like having a reminder of the time he murdered a thing. Elizabeth, aged nine, was rather taken. She finally got her own corgi at 18 and called it Susan, which is a bad name for a dog, but when you're growing up in Buckingham and can realistically only name your own children after former monarchs or apostles, Susan is practically Discobaby69. Elizabeth was so attached to Susan that she decided she only wanted little Susans, so she began breeding her. As the genetic origin of the small-dog clan, Susan's technical breeding title was the "foundation bitch," but I also suspect it's how the Queen referred to her after five to seven gin and tonics. As in, "You're my girl, Susan. you're my rock. You're my foundation, bitch."
Susan went on to be the matriarch to over 30 corgis and later, dorgis (a result of Princess Anne's dachshund taking a dip into the breeding pool), but they receive less attention publicly, perhaps because unlike their owners, they offer too much genetic diversity.
Queen Elizabeth's corgis have gone with her on royal visits, been featured in an Olympic broadcast, and been photographed by Annie Leibovitz. In short, as far as I can tell, corgis are basically the only thing that have ever made the Queen smile. But who don't they make smile, you wonder? Everyone. Everyone else who has met them hates them.
The OG Susan once bit the palace clock winder. Susan's descendants have attacked policemen, footmen, and, in a fit of amateur amputation, chewed off the ear of Princess Beatrice's dog. The Queen herself was actually bitten when she tried to break up a fight amongst her corgis. And we're not just talking about two corgis fighting—ten of her dogs were brawling when she entered the fray. What caused the unrest is unknown, but let's just say the corgi psychologist they previously hired was ineffective.
And these are just the physical wounds.
When, in a 2012 BBC documentary, Prince Charles was shown a picture of himself and Susan, he was (typically) less than emotional, saying, "I think her name might be Susan but my mama would probably tell me I was wrong." This was his childhood pet. It's not like he's not a Dog Person, because he grew up to have his own. Considering his mother's extreme fondness for her dog, I suspect Charles played second fiddle to the foundation bitch as a child and I would speculate that he resents her for it. Furthermore, when Prince William was asked about the dogs, he said he wasn't sure how Queen Elizabeth "coped" with them. Again, an odd choice of words regarding a beloved pet.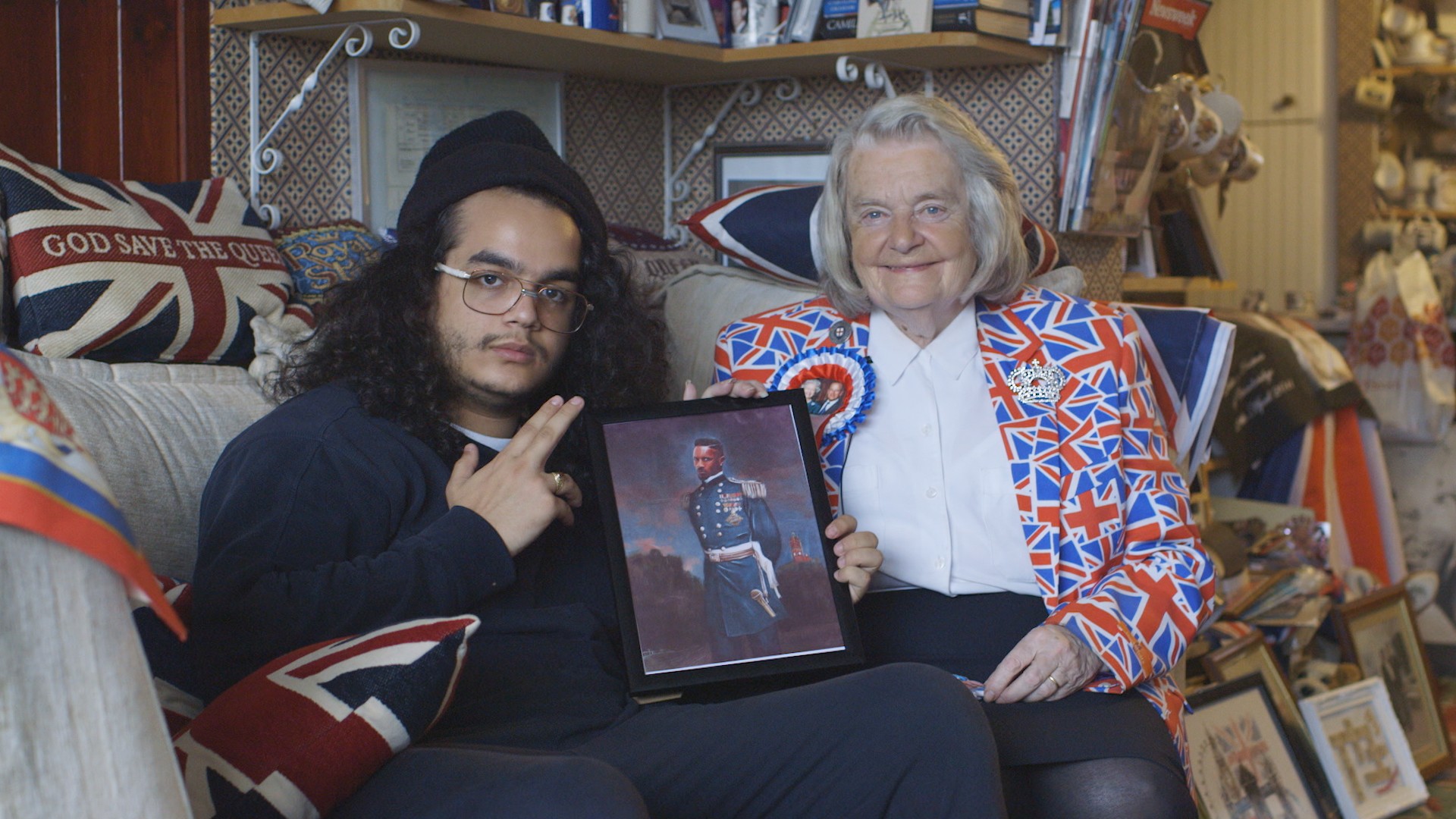 Finally, Prince Harry expressed sheer annoyance that at his fiancé's first interaction the dogs lay on Meghan Markle's feet pleasantly, whereas he had only ever been barked at.
It's possible that the corgis just hated men, but I think the truth is that they were bad dogs and the Queen had no interest in training them. Everyone else had to bow to her and address her as Your Majesty. While that has its perks, I think she liked that someone, or something, didn't obey her. What I'm trying to say is, if you have to genetically engineer a creature to disobey you, you have a good life.
And what more of her life is left now that Willow is gone? She stopped breeding the corgis in the mid-2000s, stating that she doesn't want them to live in a world without her. Given the corgis' rapport with everyone else, this seems less like an act of selfishness than simply understanding they would've been shot on site without her around. By outliving them, she has indeed succeeded in protecting them. But it still begets the question: How much does she intend on outliving them by?
It's hard to say what's next for our beloved Queen following Willow's death exactly. Many people experience depression following the death of a pet, and while she has her grandson's nuptials approaching in May, I'm sure she would have preferred to take Willow as a date instead of her husband. She relied on her dogs, and they certainly relied on her. But then, so do a lot of actual people. She's been the figurehead of the British Empire since 1952. She's also the head of state to former colonies worldwide, including Canada's.
With all the dark shit that goes along with that (still ongoing) legacy, I wouldn't be surprised if she prefers to be remembered as a devoted dog mom instead.
Sign up for our newsletter to get the best of VICE delivered to your inbox daily. Follow Winnie Code on Twitter.