Getty Images
Michael Cohen, longtime personal lawyer and loyal deputy of President Donald Trump, appeared in federal court in New York on Monday, one week after the FBI raided his house, office and hotel room in search of documents related to alleged crimes involving his business dealings.
For almost three hours, the government lawyers sparred with Cohen and Trump's lawyers over who should be first to review the Cohen documents seized by the FBI. Both sides say they are better equipped to handle the review to determine if any documents fall under attorney-client privilege, and both sides understand how crucial control of that review will be for Cohen's fate.
Every seat in the 21st-floor courtroom in downtown Manhattan was full. Three government lawyers from the U.S. Attorney's office for the Southern District of New York sat in the first row facing U.S. District Judge Kimba Wood. Behind them sat Cohen with his three attorneys, and behind them, the three attorneys representing the president. Stormy Daniels, the adult film star who Cohen paid $130,000 three weeks before the 2016 election to stay quiet about her alleged affair with Trump, sat at the far back right corner of the courtroom, among the press and the public, next to her attorney.
Read: Why Trump cannot stop the investigation of Michael Cohen
Wood rejected Trump's request to immediately review all of the documents pertaining to him before the government can, but she seems poised to allow both Cohen and the government to review them simultaneously. She gave the government the go-ahead to determine how many documents there are and turn them over to Cohen's lawyers. Once that happens, she'll call both sides back to determine the next steps.
"Once you've seen the documents, I want to hear your proposals for how we can move fast," she said, consoling the government lawyers who argue Cohen is trying to delay.
But the hearing revealed far more than the legal arguments offered by both sides. Here are five new things we also learned at the hearing:
The bombshell revelation is that Cohen represented Fox News personality Sean Hannity between 2017 and 2018 in addition to Trump and GOP fundraiser Elliot Broidy, whose $1.6 million settlement deal with a Playboy model Cohen negotiated in 2017.
Cohen's lawyers had referenced a third, unnamed client in their letter to the court early Monday morning, and after much debate, Wood said Cohen's lawyers had to tell the court who the mystery client was.
"Sean Hannity," Cohen's lawyer, Stephen Ryan, said into the microphone, and the audience erupted in gasps and laughter. Hannity is a staunch defender of Trump and routinely rants about corruption in the Justice Department and FBI on his nightly show on Fox, a favorite of the president's. He's had Cohen on the show more than a dozen times.
2. The government estimates around 10 boxes of documents were seized from Cohen last Monday. Thomas McKay, the government's lead lawyer, gave that estimate, cautioning it was very broad.
McKay and the other investigating attorneys have not been able to see any of the seized documents yet. Normally, a group of government attorneys who are not involved in the investigation form what is called a "taint team" to review each document and decide if it is private under attorney-client privilege. Any non-privileged documents, and any privileged ones that meet an exemption for criminality, are then passed to the investigating attorneys, who determine whether to bring charges against the target or others involved. The taint team was going to begin their review last Friday, but Cohen intervened and asked the court to stop the process and consider their objections.
The warrant that spurred last week's raid for Cohen's stuff was tailored to a specific time period. McKay said he believes all the events of interest to prosecutors happened after January 2011. Remember, Cohen started his work as Trump's personal attorney in 2007 and worked on several important projects. Cohen's post-2011 work for Trump includes efforts to get a Trump Tower Moscow off the ground in 2015 and 2016, soliciting a $150,000 donation to the Trump charity from a Ukrainian steel mogul in exchange for a video chat with Trump in 2015, and coordinating the hush money for Stormy Daniels in 2016.
Wood said she is considering appointing a special master — someone who is not the lawyers or judge in the case — to oversee the review of documents related to Trump. Government lawyers and Cohen's lawyers will both submit to the judge four suggestions as to who the special master should be. Special masters are not common, but they're also not unheard-of in contentious cases like this one.
5. Expect to see more of Stormy Daniels at the federal courthouse again. She pledged to get to the bottom of what happened to her after the hearing Monday.
"He has never thought that the little man — or, especially women, even more, women like me — matter," she said outside the courthouse. "My attorney and I are committed to making sure that everyone finds out the truth and the facts of what happened, and I give my word that we will not rest until that happens."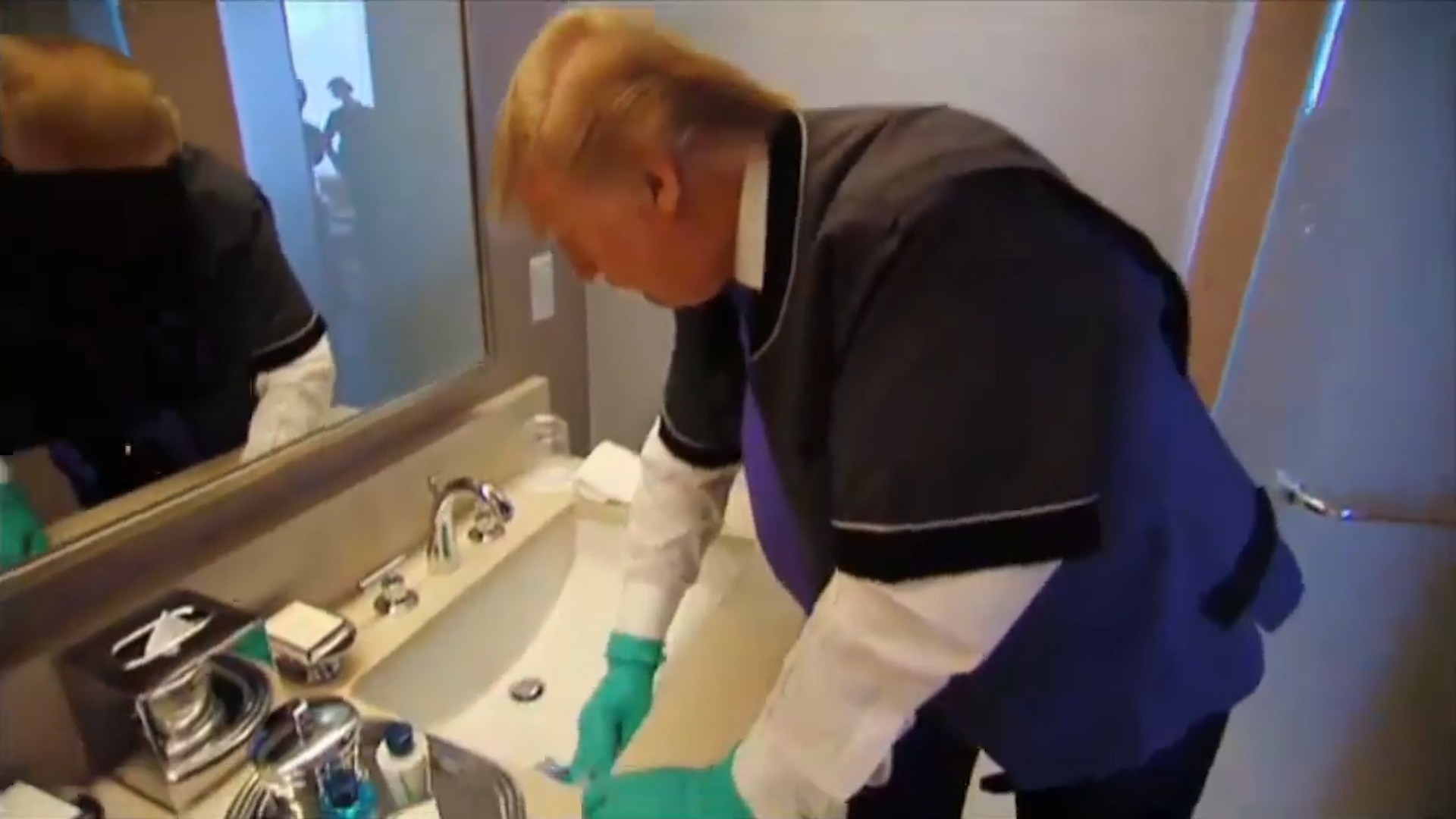 Cover image: Michael Cohen, longtime personal lawyer and confidant for President Donald Trump, exits the United States District Court Southern District of New York, April 16, 2018 in New York City. (Photo by Drew Angerer/Getty Images)