Marjory Stoneman Douglas High School shooting survivor David Hogg (2nd L) jots notes on his hand as he joins a news conference with (L-R) Rep. Salud Carbajal (D-CA), Los Angeles City Attorney Mike Feuer and Sen. Richard Blumenthal (D-CT) in the U.S. Capitol Visitors Center March 22, 2018 in Washington, DC. (Photo by Chip Somodevilla/Getty Images)
This story was published in partnership with the Trace.
In an online petition, and in testimony by one of their leaders to a shadow congressional hearing organized by Democrats in Washington, the Stoneman Douglas students galvanizing the new teen movement against gun violence have advanced five policy demands. The goals provide the substance of what they will be marching for this Saturday.
---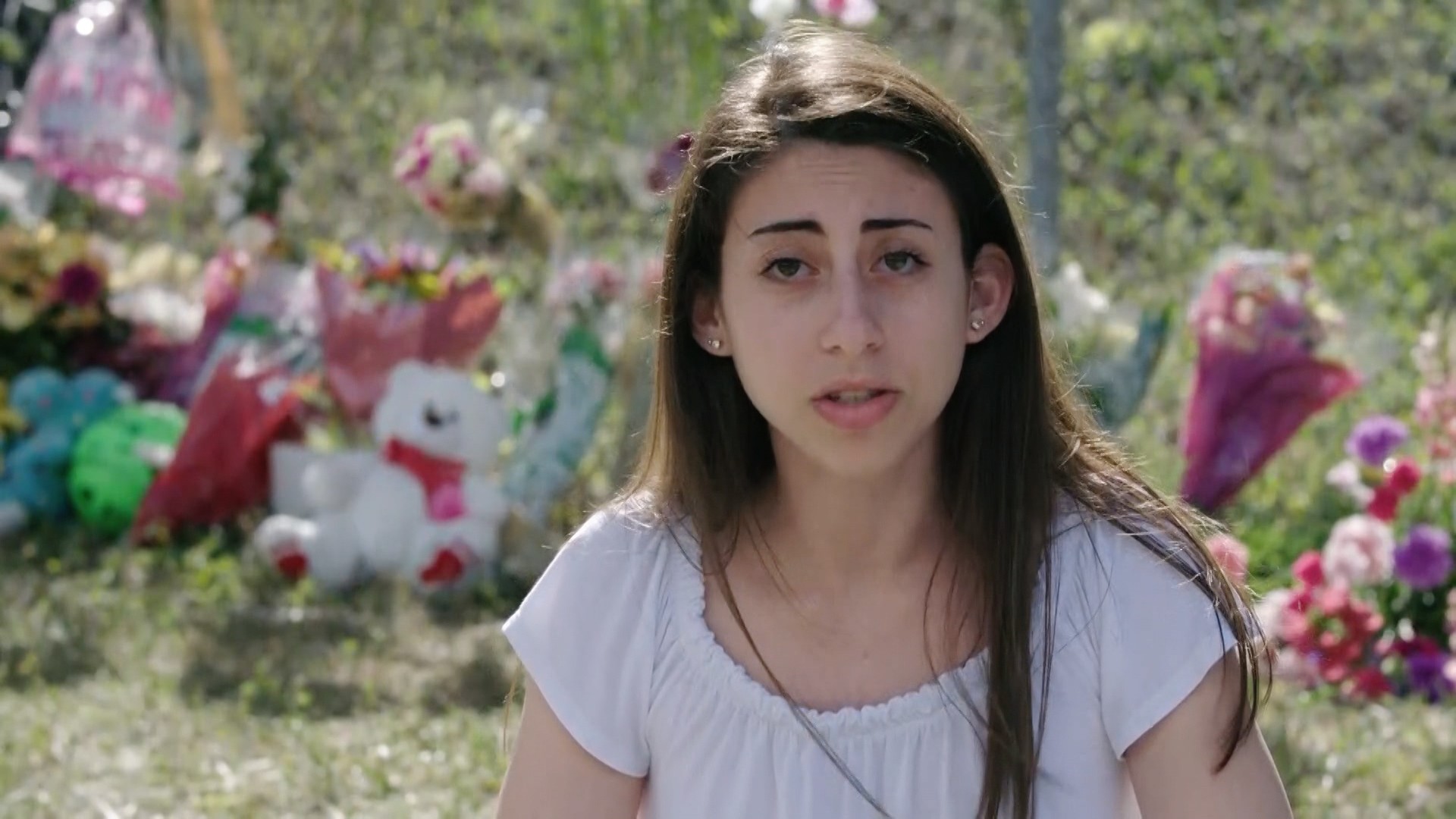 ---
Compared to their dauntless and sometimes confrontational interview answers and social media posts, the reform objectives of the March for Our Lives organizers fit with those of most conventional gun-violence prevention groups and are popular with the public. There's been no call for an Australia-style gun roundup, nor a national registry of gun owners. But two planks—limits on ammunition magazine capacity and banning assault weapons—show that the kids won't be satisfied merely by interventions with bipartisan backing. Nor may they have much patience for Democratic candidates who favor a more moderate course.
Here's what else to know about the Parkland students' prescriptions for gun safety:
Mandating universal background checks
Requiring that every gun buyer undergo a background check—including for transactions between friends, through private sellers at a gun show, and arranged online—has for years been an overwhelmingly popular policy idea. It's only become more so since Parkland, according to a Quinnipiac poll. The survey found support for universal background checks at 97 percent among both general respondents and members of gun-owning households.
Today, all ten states with a Democratic governor and at least one Democratic-controlled legislative chamber already have universal or expanded background checks, thanks to the spread of those laws at the state level following Sandy Hook. The next frontier for universal background checks, then, is purple states—where Republican legislative gains flowing from the Trump surge of 2016 present obstacles this session. Consider: a bipartisan background check bill in Minnesota that counted an NRA member as one of its sponsors just got stymied by a Republican-controlled state House committee.
Banning high-capacity ammunition magazines
Many rampage shootings, and a growing number of gun homicides and assaults in some cities, are carried out with firearms that can fire a dozen or more times before reloading. The more shots an assailant can get off, the greater the general odds of casualties. That's why experts we've interviewed conclude that limiting how many rounds an ammunition magazine can hold, more so than outlawing assault-style rifles, may be more effective in reducing overall gun violence.
Polls conducted after Parkland show that roughly two thirds of Americans support restricting the size of ammunition magazines, generally defined as those capable of holding ten or more rounds. But such laws are not currently widespread: Just eight states and the District of Columbia have one.
---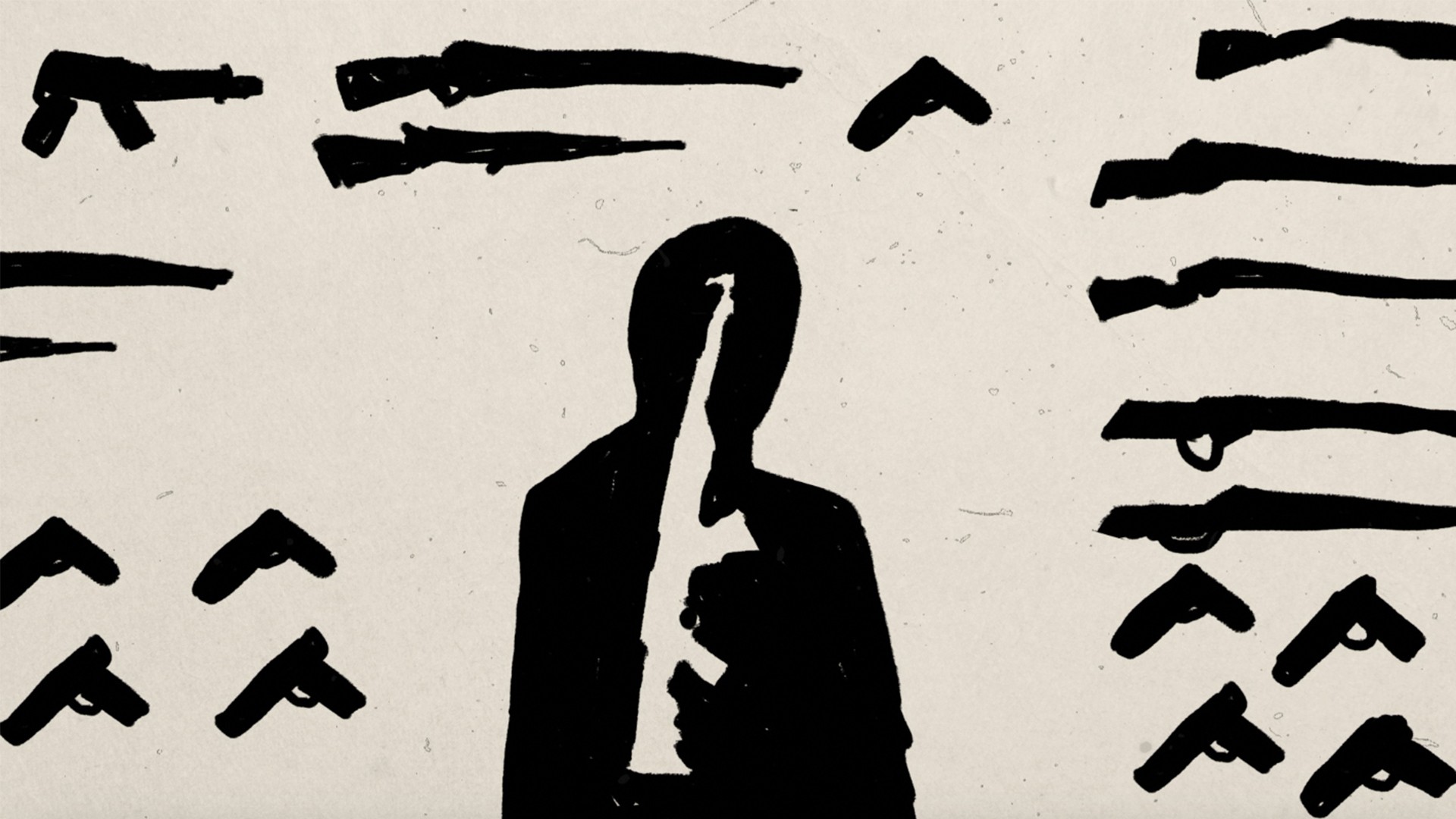 ---
Banning assault-style weapons
Rifles like the AR-15 have been the means of many mass shootings. They're much more rarely used in everyday gun violence. The Parkland activists, who've taken numerous steps to build an inclusive movement, ground their case against assault-style weapons not in terms of a ban's potential reduction in total shootings, but instead around the question of whether any civilian needs a "weapon of war."
Florida's Republican-controlled government rejected a Democratic bid to ban assault-style weapons while passing a slate of gun reforms this month, but a win for gun violence prevention advocates on this issue in that gun-friendly state could break the dam: An internal poll conducted by Republicans in the state senate showed a majority of Florida gun owners support outlawing the sale of AR-15s and guns like it, and a group of operatives is mounting an effort to place a constitutional ban on the state ballot.
Funding federal gun violence research
One estimate holds that research on gun violence is underfunded by more than $1 billion, relative to other common causes of death. The shortfall is commonly attributed to the notorious 1996 Dickey Amendment, which forbade the CDC from funding research that can be seen as promoting gun control. CDC leaders, interpreting the stricture conservatively, have authorized almost no studies of gun violence at all in the ensuing 22 years.
This is the issue where Parkland activists may be able to claim their first win: On Wednesday, reports the Hill, Republicans in Congress agreed to include language clarifying that the CDC is allowed to conduct studies of gun violence as part of the omnibus spending bill that lawmakers need to pass this week.
Incoming Health and Human Services secretary Alex Azar has signaled his openness to federally funded gun violence research, saying his agency is in the "evidence-generating business."
The questions now: Whether or how soon the CDC will take the green light, and just how much money will actually flow to gun violence studies.
Digitizing gun purchase records, so crime guns are easier to trace
Until two years ago, federally licensed firearms dealers (or FFLs) could not keep digital sales records without first getting permission from the Bureau of Alcohol, Tobacco, Firearms and Explosives. A rule change in April 2016 brought gun retailers into the twenty-first century. But they're still not required to maintain digital records. And other hurdles remain: By law, the ATF may not maintain a registry of guns, gun sales, or gun owners, and the scans of gun store records that the ATF creates at its national tracing center must be left "non-searchable": investigators can pull up the files pertaining to a given store, but then they have to flip through individual documents chronologically until they locate the record they are seeking.
A version of this article was originally published by the Trace, a nonprofit news organization covering guns in America. Sign up for the newsletter, or follow the Trace on Facebook or Twitter.