It's more likely than not that Paul George has already played his final game in an Indiana Pacers uniform. That's the logical takeaway from what's transpired over the past 24 hours, and since George's team was swept by the Cleveland Cavaliers.
On Thursday, George—a four-time All-Star and three-time All-NBA player who's smack dab in the middle of his prime—was not named to any of the three All-NBA teams for the 2016-17 season, despite averaging the most points, with the highest True Shooting percentage, of his career.
Still, thanks to Indiana's futility, and standout seasons by several NBA players, George didn't merit being on those lists. His omission wasn't all that controversial. But as a result of this voting, George did not qualify for the new CBA's Designated Veteran Player Exception, which would've allowed Indiana to guarantee him over $200 million with a five-year max extension this summer. (That's, oh, a smidge higher than $70 million more than any other team can offer over four years should he opt out of his current contract next summer.)
---
Check out some more video from VICE Sports: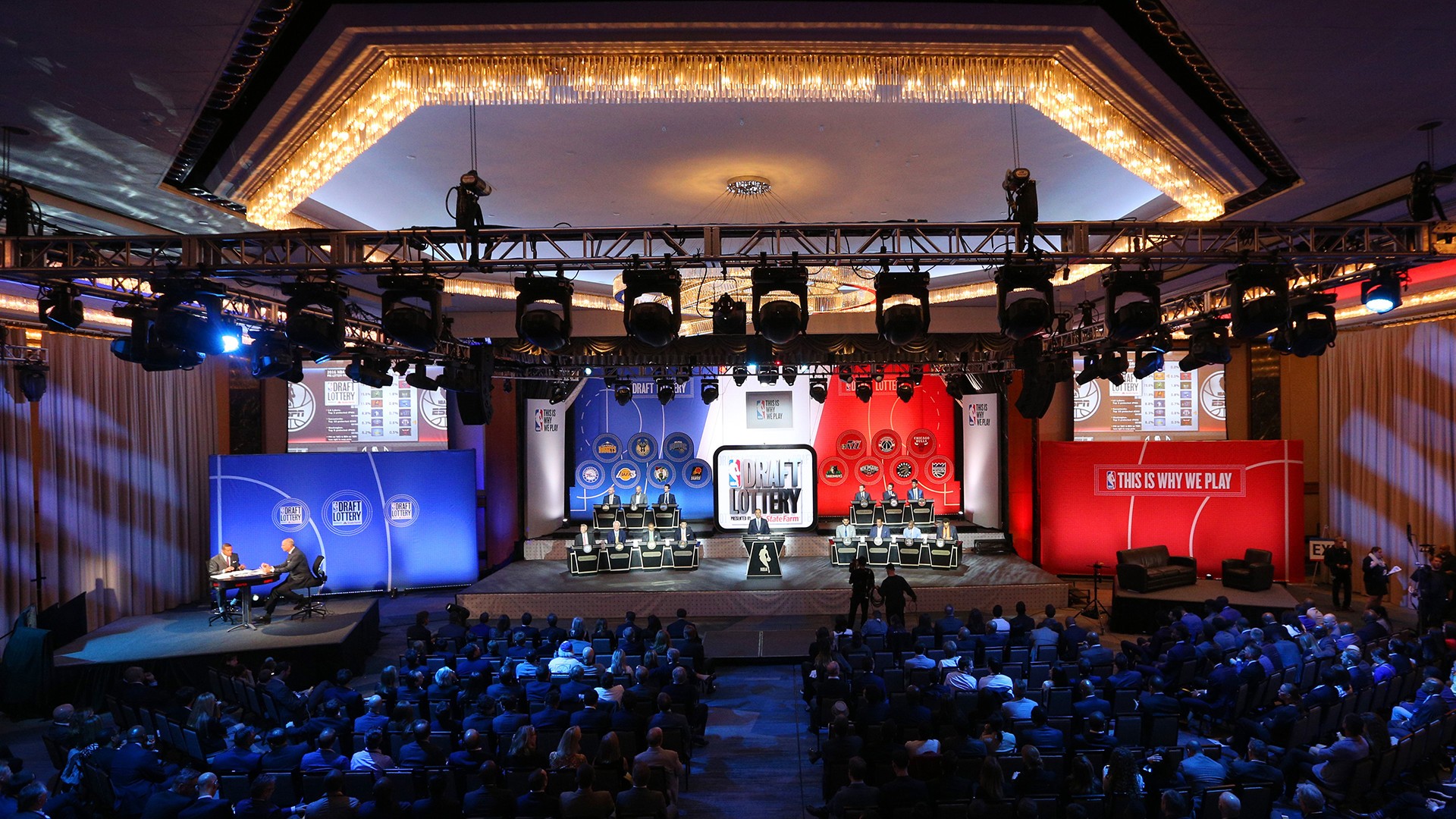 ---
George can technically still qualify for the DVPE if he makes an All-NBA team next season, but letting things hit the 25th hour would be a massive risk for Indiana. They simply can't afford to lose him for nothing.
Under ideal circumstances, the Pacers would just shop George around for a package that would jump start their rebuild. They'd immediately focus on Myles Turner and all the draft picks/young talent they would receive for trading George. Unfortunately, George (and his soon-to-be expiring contract) has made this much harder for new Pacers GM Kevin Pritchard than it would normally be.
Thanks to insistent rumors that George is laser-focused on eventually playing for the Los Angeles Lakers, the Pacers have very little leverage. No team is going to surrender any valuable assets knowing they may only have George for one season before the -27-year-old jumps to Southern California.
George is good, but he's not "let's mortgage our future!", LeBron James, Kawhi Leonard, or Kevin Durant good. Teams aren't going to line up around the block trying to outbid one another, and the Boston Celtics (everyone's favorite suitor in these conversations—and holder of the most valuable asset in professional sports) will most likely be indifferent toward such a pursuit.
In other words, it's not great to be the Pacers right now.
But let's look at this from a different angle. George insists he wants to win. But he also wants to play for the Lakers, an organization that's won 38.3 percent of its games over the past four seasons, has increasingly dysfunctional ownership, a 37-year-old head coach, and just hired two very public figures, who may or may not know what they're doing, to critical posts in the front office.
Assuming they hold onto everything that's in place and don't trade for George before next summer, their youth movement has decent upside. But more likely than not, D'Angelo Russell, Brandon Ingram, Julius Randle, and whoever they select with the 2nd overall pick in this year's draft (Lonzo Ball) won't peak soon enough to contend for a championship with George.
Making matters more dicey, the Lakers will again be bad in 2017-18 and don't own their first-round pick in next year's draft (it belongs to the Philadelphia 76ers). They also don't exactly have a ton of cap flexibility. Luol Deng and Timofey Mozgov are two anvils on L.A.'s cap sheet until 2020; shedding them will be impossible unless they're willing to part with valuable assets, too.
If George is seriously committed to joining the Lakers just because he's a Kobe Bryant fan and wants to live in a cosmopolitan metropolis with postcard-perfect weather, that's understandable. But if winning a title is seriously on his mind—or even just making the playoffs—none of this makes sense.
It would also break the mold we've seen from numerous stars who've either said "thanks but no thanks" or spurned a meeting with the Lakers altogether. Dwight Howard, LaMarcus Aldridge, Kevin Durant, Kevin Love all passed on opportunities to take LA's money. Even guys like Greg Monroe and Kent Bazemore treated them like any other franchise. And rightly so, because that's what the Lakers are right now: just another franchise.
Yes, Magic Johnson and Rob Pelinka are more gregarious, magnetic, and reputable than Mitch Kupchak and, more specifically, Jim Buss. But the new CBA is designed to reduce/eliminate advantages that have long been held by large-market monoliths.
Furthermore, should the Lakers even want to have George on a max contract from ages 28-31? Maybe he excels in Walton's system playing in lineups that prop him up at the four. Or maybe George continues to be stubborn about his role and drifts further and further from superstar status.
George is coming off the best season of his career, and wasn't viewed as one of the six best players at his own position. That's significant. The Lakers may just be better off riding out an organic rebuild, hoping the likes of Ball, Russell, and Ingram all come into their own as the Golden State Warriors start to fall. There are no shortcuts in today's NBA. And this one sounds like a terrible idea for everyone involved.