Want the best of VICE News straight to your inbox? Sign up here.
WASHINGTON — Bolton's a bust.
Former National Security Adviser John Bolton didn't show up for his scheduled 9 a.m. deposition to the House's impeachment investigation Thursday morning, leaving the inquiry without a key witness who might have provided a firsthand account of exactly what went down in Ukraine — and what President Donald Trump knew.
Bolton had raised internal alarms over what he called a "drug deal" in Ukraine, according to other Trump administration officials who have testified, and given his position would have had a direct line to Trump.
His decision to not come for the private testimony is the latest sign that impeachment investigators are running out of ways to dig further into the White House. On Wednesday, impeachment investigators dropped a subpoena for a top Bolton deputy, Charles Kupperman, who had filed a lawsuit to get the courts to decide whether he should comply or follow White House orders to boycott the inquiry. And they've already announced public testimony of key witnesses for next week and have been releasing transcripts of earlier interviews, as House Democrats say they'll push forward with what they already have.
READ: How Trump let Giuliani steer the State Department to chase conspiracy theories.
"We're not going to delay our work. That would merely allow these witnesses and the White House to succeed with their goal, which is to delay, deny, obstruct," House Intelligence Committee Chairman Adam Schiff (D-Calif.) said earlier this week.
The impeachment investigation, which centers on Trump and his personal lawyer pressuring Ukraine to investigate 2020 presidential hopeful Joe Biden and his son as well as the 2016 election, and whether military aid to the country was withheld in a quid pro quo deal — has already uncovered plenty of disturbing information. But Bolton could have provided a lot more, and as a well-known hardline Republican he would have been hard for the GOP to ignore.
Multiple U.S. officials have testified that Bolton was uncomfortable with what Rudy Giuliani, Trump's lawyer, as well as U.S. Ambassador to the European Union Gordon Sondland were pushing in Ukraine. Bolton abruptly ended a White House meeting between U.S. and Ukrainian officials when Sondland brought up investigations into Trump's political rivals in early July. In late August, acting U.S. ambassador to Ukraine Bill Taylor testified that Bolton encouraged him to put his growing alarm into writing in a cable to Secretary of State Mike Pompeo demanding that military aid be released to Ukraine.
READ: A key impeachment witness just changed his story on the Ukraine quid pro quo.
It's been unclear for weeks whether Bolton would decide to testify. Democratic lawmakers had privately hoped that his strong disagreement with what Trump's team was doing in Ukraine combined with rage at how Trump publicly shunted him out of the White House would motivate him to come.
It's unclear whether this is the end of impeachment investigators' efforts to bring Bolton in. Neither the House Intelligence Committee nor Bolton's attorney immediately responded to requests for information.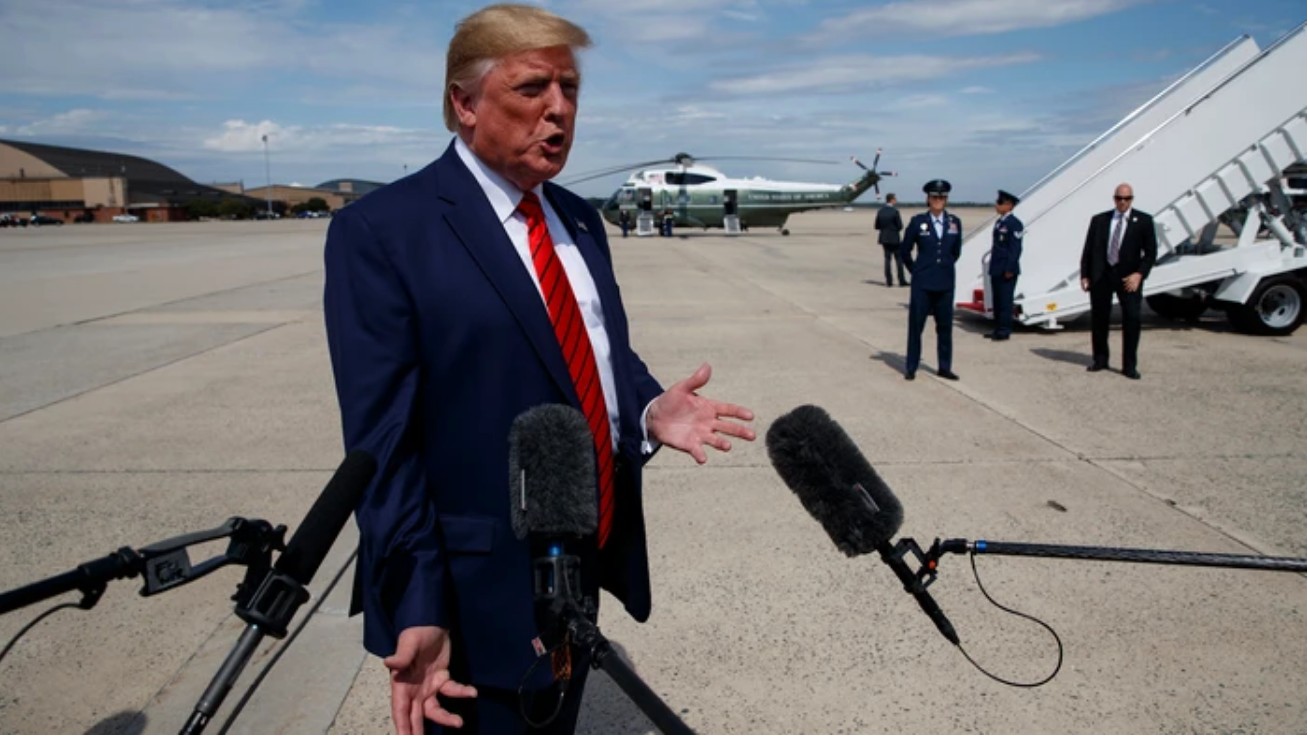 Cover: Former U.S. National Security Advisor John Bolton speaks at the Center for Strategic and International Studies on September 30, 2019 in Washington, DC. (Photo by Win McNamee/Getty Images)