In this Dec. 20, 2018, file photo a woman buys refills for her Juul at a smoke shop in New York. The e-cigarette maker Juul Labs said Thursday, Nov. 7, 2019, that it will halt sales of its best-selling mint-flavored vaping pods. (AP Photo/Seth Wenig, File)
On Thursday, JUUL Labs announced that it would no longer sell mint pods.
It's the only flavor, with the exception of tobacco and menthol, that remained available for purchase after the vaping giant removed all the other ones from its online shop last month. (They had been cut out of retail stores as far back as last November, though there was evidence they remained available at some brick-and-mortar locations, at least in New York City.)
---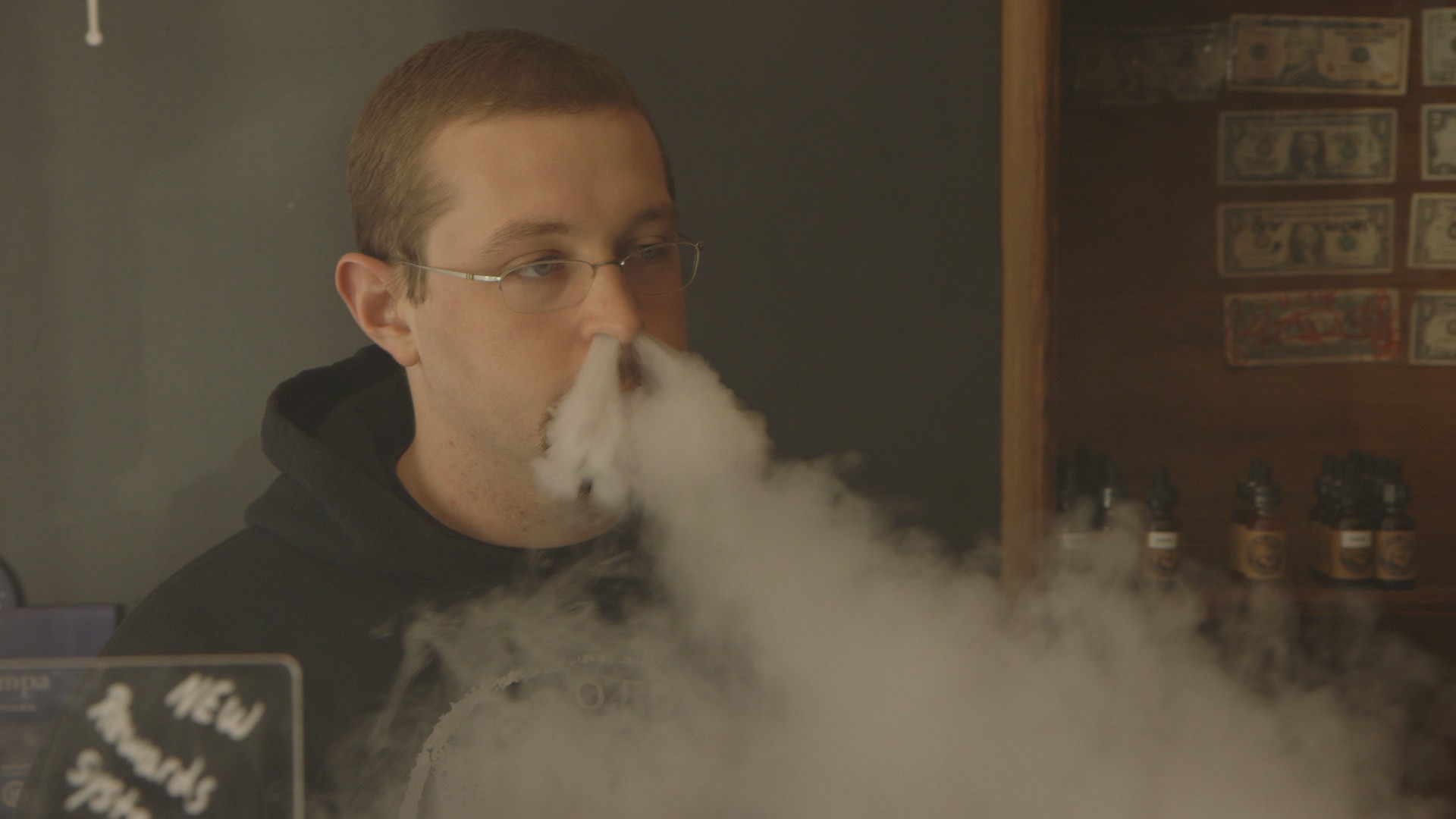 ---
The company's logic for getting rid of mint is simple, at least on the surface: On Tuesday, a deluge of new research found that, of the teenagers who vaped in the U.S. (and there are a lot of them—over 25 percent of high school students), more than half used JUUL, and a healthy majority of those teens preferred mint. (There has been some speculation within the vaping community that JUUL could somehow rename "mint" and eventually introduce something similar to consumers.)
Are you a current or former JUUL employee, or do you know something about the company or vaping industry that we should? Using a non-work device, you can contact Alex Norcia securely via Signal at 201-429-7024 or email at alex.norcia@protonmail.com.
"These results are unacceptable and that is why we must reset the vapor category in the U.S. and earn the trust of society by working cooperatively with regulators, attorneys general, public health officials, and other stakeholders to combat underage use," said K.C. Crosthwaite, JUUL's new CEO and a former executive at Big Tobacco producer Altria, which has a 35 percent stake in the company. "We will support the upcoming FDA [Food and Drug Administration] flavor policy and will follow the PMTA process."
The specifics of that "flavor policy" remain to be seen. There have rumors going around since early this week among the vaping community and industry insiders that a federal ban was imminent, because upcoming meetings with the Office of Management and Budget, or OMB, had been cancelled. (The OMB has the responsibility of reviewing the financial impact of such rules, and there's concern that full-on prohibition would put many vape shops out of business.) Then, on Wednesday, when speaking to a reporter, Kellyanne Conway, one of Trump's counselors, suggested that vape shops might be exempt from the federal ban, further stoking speculation about what would actually happen.
What is clear, however, is that JUUL has seemingly been one step ahead of regulators in recent months, having adjusted its public-relations strategy in hopes of receiving the FDA approval it never has had next May. After a summer that involved the launching of criminal probes, congressional hearings, and the judgment that it had broken federal regulations with its marketing, JUUL underwent a total makeover—installing Crosthwaite and other former Altria leaders as higher-ups, ceasing advertisements, and pulling out of a campaign it had supported in San Francisco in order to overturn a sales moratorium city officials put in place. (That ban was upheld by a vote on Tuesday.)
Now, it's the federal government's move.
Sign up for our newsletter to get the best of VICE delivered to your inbox daily.
Follow Alex Norcia on Twitter.