Revelers at Lights Down Low. Photo by Michael Melwani
I recently went to this party in downtown LA thrown byLights Down Low, a long-running West Coast dance music institution. To get there, you had to slip through a hole in a fence and walk down a long alley, which only built anticipation for what was to come. As you approached, you could hear the music grow louder and more vibrant, finally hitting your body in full force when you entered through the doors of a huge, open warehouse. I found myself in a sea of colorful LA club kids, dancing and laughing, the room smokey and alive.
The most refreshing part about it, however, may have been how different a party like this felt compared to some others, like "bear" parties or others that cater to a specific "type." While Lights Down Low wasn't billed as a queer party, it didn't need to be—it attracted plenty of queer people, and it felt sexually fluid without being on the nose about it. People of all stripes—queer and straight, art school and average joe, of all sorts of ethnicities and nationalities—moved and danced together. The night wasn't about anything but the music, the dancing, all of us coming together and just being, accepting everyone else for who they were. And Richie Panic, who runs Lights Down Low alongside fellow DJ and promoter Corey Sizemore, said that's exactly the point.
"We believe a good party lets your body learn a new way of being," Sizemore told me. "You move to the center of the dance floor, lights and music pulsing in unison, separating you from your mind. You leave the struggles of the week and reality behind for a few moments."
In the middle of the dance floor, people moved all around us, and it was hard to pin down a specific vibe. Like LA itself, it felt full of possibility and limitless.
Later on, around 4 AM, I moved outside to the long alley. The LA skyline shimmered in the night fog. Crowds of people stood around smoking and laughing. A man in a red dress and stilettos laughed wildly, holding court and telling outrageous stories.
My friend Chris Bowen, who also DJed the event, stood by me watching the night unfold.
"Sometimes I think this is where I'm happiest," Chris said. "This community is about love and tolerance. Whether you're gay or straight—whatever you identify as, you're welcome here. It's a really special time to be in LA."
Inside, the night seemed to explode with music. Kim Ann Foxman, the headlining DJ, had started to play.
Standing there, watching as the room moved as one to the music, with lights and sound bursting all around me, I felt a freedom you don't often find in the real world, a freedom just to be who I am. To not have to pretend, or play a role, or conform to whatever society told me to be.
I'm an incredibly lucky man. I live between LA and Berlin, two of the best party cities in the world. I think they have a lot in common: both are frontier cities that often push the boundaries of art and sexuality. They're both cities where music and nightlife thrive, cities that celebrate tolerance and openness.
---
Watch VICE profile the queer party promoter Venus X: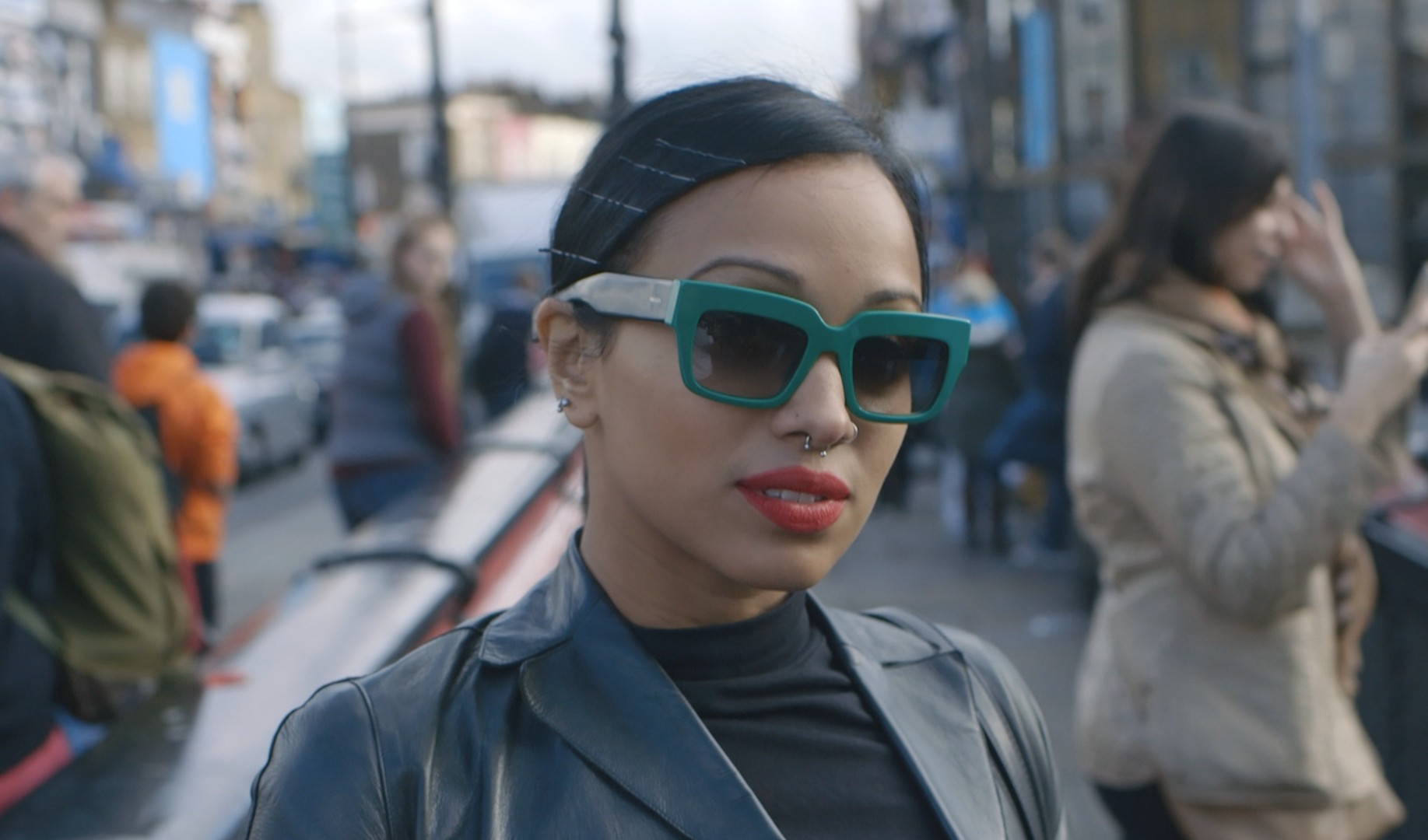 ---
One of my favorite parties in Berlin is Gegen. Many parties in Berlin are known to embrace sexual exploration and freedom, but Gegen takes that tolerance a step further. The party champions kink and roleplaying, allowing those who attend to push themselves into new sexual dimensions against the backdrop of one of the best parties happening anywhere in the world right now.
"People who come to Gegen for the first time ask me what kind of dress code Gegen has or how they have to behave," Stefan Fähler, Gegen's resident artist, told me. "The good thing is that there's no right or wrong. As long as you have an open mind and be respectful to each other, everyone is welcome. Warbear and Fabio Boxikus, the organizers of Gegen, describe it very well by saying that only 'social elegance' is required."
At Gegen, sex doesn't just happen in back rooms or dark corners, but often out in the open, right on the dance floor. I've watched men getting fucked, women sucking guys off, drag queens fucking hairy muscle guys; nearly everything is tolerated and encouraged.
"I love mixed environments," Stefan said to me at Gegen's bar one night. "I love a nonlinear crowd with all kinds of background, bodies, desires and different approaches to life and sexuality. I want to be surprised by an unpredictable night out and get introduced to different ways of expression. The more we take part in a social dialogue and learn from each other, the more we grow."
That idea of social dialogue in nightlife has always fascinated me—the idea that nightlife can be a microcosm of the real world, one where all of us come together in an environment that celebrates inclusivity over exclusivity.
Recently, someone who throws gay bear parties in LA told me he had no interest in attending "those queer parties, with all those drag queens and girls and fem boys." He wanted parties with men only—"masculine guys, normal guys," he said. He looked stunned when I said I felt the opposite way.
I get it. I'm a hairy white guy with a beard who goes to the gym. I'm the stereotype of a basic bear. It leads people to assume a lot of things about me that aren't true.
But that celebration of diversity is what I love about parties like Lights Down Low and Gegen. There are a slew of similar parties around the world right now fostering the same environment, like Pornceptual, another dance party in Berlin, or a whole host of queer dance parties that are thriving across the country. They welcome 49-year-old white bears like me alongside twinks, drag queens, straight people, transgender and genderfluid people. They encourage and promote racial diversity. The whole point is to welcome everybody, and to allow for exploration and creativity.
We live in a politically divisive world, but on those vibrant dance floors in abandoned warehouses in Los Angeles, or in those gloriously radical spaces of Berlin, we get to come together, all of us, to celebrate who we are, regardless of who we fuck or how we identify, where we were born or what languages we speak. We get to stand together and dance.
I remember standing on a rooftop in Los Angeles a few months ago with a bunch of friends. The sun rising, and the incessant thump of techno drifting up from below us. A girl ate another girl out on the couch to my right; on my left stood two boys making out, and behind me two guys made out with the same girl simultaneously. My friends and I stood there among it all, talking about the best place to get late night Korean BBQ, while the rising sun set the night on fire.
I feel lucky to have spaces like that where we can go to be whatever and whoever we want. Spaces where we can experience others and expand our worldview, to become more open.
I agree with Chris: It is in spaces like these where I'm often the happiest. When the music is at its loudest, the kids are all dancing, the lights are low—in those moments you fall madly in love with life, and reality becomes what you make it.
Follow
Jeff Leavell
on
Twitter
and
Instagram.