John Anderson and Dave Blackwell, leaders of the Canvey Island Independent Party
It's a brisk Friday morning in October and I'm on Canvey Island looking for a revolution. If the streets are about to erupt into flames of violence, the tinder sparks are well hidden: a handful of shoppers traverse the pavements at a leisurely pace, a middle-aged woman browses an estate agent's window with a bored-looking boxer dog standing at her feet.
Martin Carroll, a 59-year-old forklift driver, is standing outside Boots. I ask him if he thinks it's going to kick off any time soon. He looks at me doubtfully.
The battle for self-rule in Catalonia continues to generate headlines in the UK, but I've travelled to the east coast of England to find out about a radical independence movement closer to home. Canvey Island, home to nearly 40,000 people and separated from Essex by a narrow creek, seems like an unlikely place for a separatist movement. But this is no ordinary claim for secession.
While Scotland, Catalonia and Kurdistan have called for independent statehood, Canvey's residents are quite happy as part of the UK. The island's beef is not with Westminster but with Castle Point Borough Council, the local authority based on the mainland. In recent months, rows over plans for housing development and the feared demolition of community facilities have reached such a level that there is now talk about an independence referendum to show whether people want the island breaking away from council control.
Despite the rising tension, for the time being the high street seems peaceful. But this calm facade belies the real resentment felt by many Canvey islanders. When I ask Martin about the movement for independence, he recites a list of grievances against Castle Point council. He's lived on Canvey since 1970, four years before the island's local authority was merged with the council on the mainland, and he can remember the way things used to be.
"The streets were always clean, the town was always clean," he says. "I know times change and everyone's making cutbacks, but I still think we've been neglected." While he's sceptical about the chances of Canvey separatists taking to the streets, he says calls for independence are gathering momentum. "It's a massive movement, it really is," he says. "Come the local elections and it's virtually a clean sweep for the independence party, year-in, year-out."
With little sign of civil unrest breaking out, I head off to meet the men seeking independence through political means. I take a seat with Dave Blackwell and John Anderson in a corner of the Bay Cafe, a small family-run business set back a short distance from Canvey Island's seafront. Dave and John have been fighting for independence for well over a decade. You could think of them like the Gerry Adams and Martin McGuinness of Essex, without the paramilitary connections. This year, John became Canvey's town mayor. But, as he's quick to point out: "Dave kicked the whole thing off – it's his fault!"
Dave wasn't always a revolutionary. He used to manage garden centres and host a Friday morning gardening show on Essex Radio. Then, in 1995, he stood for Labour in the local elections and gained a seat on Castle Point council. He soon became disillusioned. "I was being told constantly, 'You can't do that, it's against Labour party policy.'" In early 2004, he left Labour and formed the Canvey Island Independent Party.
At first, he was the party's only elected official. "When I started we got ridiculed as a protest group," he says. When local elections were held later that year, John was one of five candidates to stand after answering an advert placed by Dave in the local paper. "We went into the elections, five seats available on the island, and we won all five," he says. "And the Conservatives couldn't believe it." In 2006, "We put up another five and we won all five again. And we just kept carrying on."
Nearly 14 years after Dave defected from Labour, the Canvey Island Independent Party now holds all but two of the island's 17 seats on Castle Point Borough Council. It holds nine of the town council's 11 seats. This year, the party won both the island's seats on Essex County Council. It's an electoral record that might be looked at enviably by Mao Zedong. And it's given rise to increasing speculation about the role that Castle Point should play on the island. As Dave says: "How can anybody ignore a community which is ruled by one particular party but they haven't got a say on anything that happens?"
The political landscape in Castle Point means that, even if Dave's party held every seat on Canvey Island, it still wouldn't have a say on decisions made in the wider borough. Canvey has 17 seats up for grabs out of a total of 41 at Castle Point, meaning councillors from the island can never hold a majority. "Canvey people have suffered for 40 years. They've never had anybody but the two main parties to represent them," says Dave. "And now they've got all of us representing them. They feel just as frustrated as we do that they voted us in but we don't help make decisions to map out their future."
Councillor Colin Maclean lives on Canvey Island, but he represents the Tories on the mainland. When I call and ask him about the independence movement, he tells me: "I can see little rhyme nor reason other than to increase the political ego of the Canvey Island Independent Party." According to Maclean, the idea that Canvey is neglected is a misconception. "Our budget as a council is being cut and cut and cut, and we have to be much more creative in finding funds. But that's happening across the whole borough. It's the same situation everywhere. All this plan would actually do is increase costs for Canvey islanders."
Whatever the truth, there are plenty of people on Canvey who share Dave and John's suspicion that the islanders are being shafted. Half a mile down the seafront from the Bay Cafe, I sit down next to a middle-aged man and woman drinking coffee. The man declines to give his name (presumably fearing reprisals from unionists), but tells me: "I've always taken the view that Castle Point has been run for a long time by a small clique of Conservative councillors, for the benefit of a small clique of Conservative councillors."
Back on the high street, I meet James Paddison in a Turkish barbers. Now 27, he's lived on Canvey since he first started school. "I don't want to be rude, but Castle Point is shit," he says. He tells me the island was promised there would be regeneration, but it never arrived. "We were meant to get a revamp here," he says. "Where's the money gone? They went back on their word." So how would he vote in the event of a referendum? "I would say yes. I think the Canvey people should have their own voice and be heard."
Speaking to islanders, there is an overwhelming sense that the council on the mainland just doesn't care. Several people mention the recent efforts to improve the seafront – work that was all done by volunteers, not the local authority. But there are also those who doubt that Canvey would thrive in different circumstances. George, Blaine and Katy are three teenagers who live on the island. When I ask if they think Canvey should declare independence from the mainland, they all answer no in quick succession. "I feel like we rely on them," says Katy. "Where are we getting all our funding from?"
---
WATCH: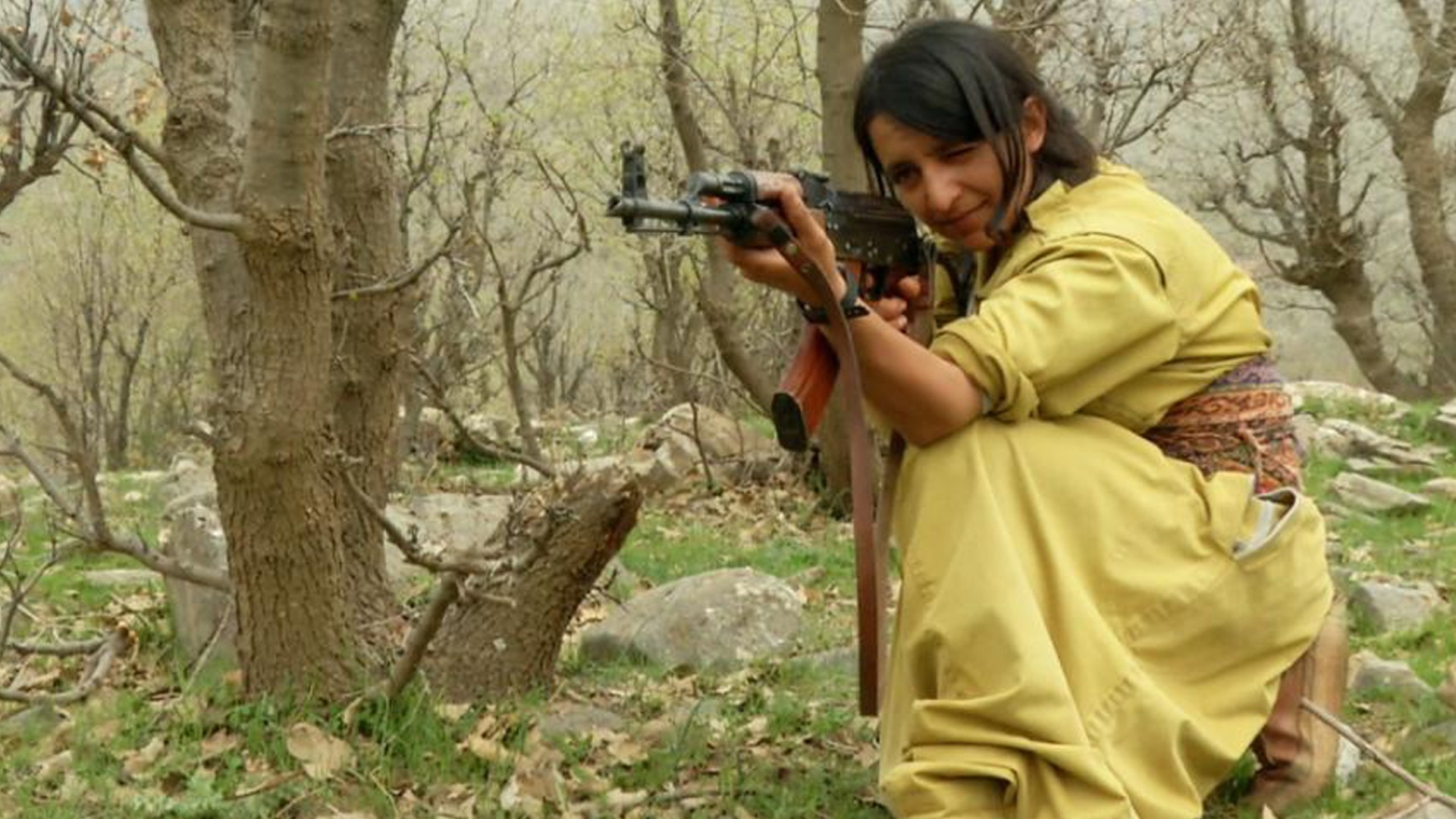 ---
Leaving Canvey, I drive across one of the two bridges that span a narrow creek that separates the island from the mainland – a small geographical division but an expansive psychological divide. I think about the ways in which the hopes and worries of the islanders mirror those of other separatist movements; the desire to make their own decisions, to look out for themselves, but fears that maybe Canvey isn't large enough to stand on its own.
Later, I call Dr James Ker-Lindsay, a senior research fellow at St. Mary's University and an expert in regions seeking independence. I ask him why these arguments seem to be gaining ground in recent years. He says the Scottish referendum may have been a tipping point. "A lot of separatist movements have looked at that and said, 'Britain allowed Scotland to have a vote, it became an open, free debate, and why shouldn't we have that?'"
Ker-Lindsay's work focuses on regions seeking to become fully-fledged nations. But he offers some thoughts on the situation in Canvey. "It does come down to this sense of identity and people wanting to have that degree of control in local hands," he says. "It's recognising that in our lives, and in our political lives, there's all sorts of things that have got to be decided and let's make these decisions at an appropriate level."
But how feasible would it be for Canvey to strike out on its own? When I call the Local Government Boundary Commission for England, communications director Marcus Bowell tells me he can't recall a council splitting – at least not since 1974, the last major reorganisation of local government and the year in which Canvey lost its independence. In theory, he says, "that is a possibility". However, "before we consider starting a review we look for the consent of all the local authorities that might be involved". Given Castle Point's view of the independence movement, that seems an unlikely scenario. Even then, it would be up to the government to offer a verdict. "The secretary of state would be the ultimate decision maker," says Bowell.
A call to the Department of Communities and Local Government reveals that a boundary change proposal would be considered "if it takes into account improving local government, has significant local support and being of a coherent geography". The case could be argued for all these criteria on Canvey. But there's a catch. The secretary of state will only consider proposals which come from a district or county authority. Once again, the power lies with Castle Point.
When I think back to my meeting with Dave and John, I don't suppose they're much troubled by this obstacle. Dave had outlined plans for a petition demanding greater autonomy and, if that didn't work, a full-blown referendum. "I'm a firm believer that you ignore people at your peril," he'd said. "People power on Canvey has won through on many occasions."
While Canvey might not gain independence this year, or even next, he believed he'd set in motion something that can't be stopped. "What we'd like to think with our legacy, because we ain't going to be here forever, is that we started a movement that gave Canvey more say in its future," he'd told me. "And I think that will come."
An earlier version of this article incorrectly said Dr James Ker-Lindsay worked at LSE, he has since moved to St. Mary's