In a surprise twist, New Jersey Gov. Phil Murphy conditionally vetoed a bill this week that would exempt hair braiders from the state's strict cosmetology regulations.
Instead of outright vetoing the bill, the governor opted for a conditional veto, which allows him to make his own amendments to a bill and send it back to the state legislature.
In his proposal, Murphy recommended the state create a separate license for braiding that can be obtained after 40-50 hours of training and advocated for an expansion of the cosmetology board to include two braiders with three years of experience.
"It is important to remove or reduce barriers to economic opportunity," Gov. Murphy said in the conditional veto letter, noting that it is also important that "we do not expose those who use hair braiding services to harm."
Read more:
Hair braiders in New Jersey are at constant risk of losing their jobs
New Jersey is one of 13 states that require hair braiders to have a traditional cosmetology license. To obtain one, a student most enroll in cosmetology school, complete the required hours of training, and pass an exam. But cosmetology school curriculums generally focus on cutting hair and safely handling chemicals — skills that aren't used in braiding. Braiding stylists often don't wash their clients hair either, tending to use just a comb and their hands.
The requirement has put New Jersey's hair braiders in a tight spot — braiders who continue to work without a cosmetology license face fines of up to $1,000 per incident by the state cosmetology board. And many braiders immigrate from East Africa, lacking the high school diploma or GED required to enroll in cosmetology school. They also tend not have the capital or time to put in for training they don't need for braiding.
"It's patronizing to put that we have to protect the public. It's patronizing a white male has offered his proposal on a bill spearheaded by African-American women that wear braids themselves," said Brooke Fallon, assistant director of activism at the public interest law firm Institute for Justice.
Murphy's changes have also, so far, resulted in more questions than answers for braiders trying to make sense of the amendments. Anita Yeboah, a member of the New Jersey Hair Braiding Freedom Coalition, told VICE News she and others were still wrapping their heads around the changes.
"Right now we don't know what's inside the package," she said. "We don't know the ideas of the governor."
Fallon, who has worked with braiders across the United States, agrees that the changes are difficult to make sense of.
"I'm having trouble, and I do this for a living," she said.
Though Murphy appears to have good intentions, Fallon points out his suggestions do not include guidance on how they should be implemented. For example, he suggests that two positions on the cosmetology board be filled by people with "three years of experience" in braiding, but he does not lay out a way for the existing board to quantify that experience.
Fallon also expressed concern over proposed changes that would require shops employ a cosmetologist-hairstylist, beautician or hair braiding license holder with three years of experience to oversee the management. "None of these women would be able to run their own shop," she said. "They would have to close up and work for someone else."
But Assemblywoman Angela McKnight, who sponsored the original bill, is optimistic. After meeting with the coalition on Thursday, McKnight recommended that the group move forward with the governor's changes to the bill.
"I support the governor," she told VICE News. "This will be a huge win, because now in the state of New Jersey, hair braiding will be recognized as its own entity."
As for the braiders' concerns, she believes they can be resolved with more legislative action. "If we need to change that statute, I'll write more," she says. "This is the beginning point, so if I need to write more legislation to make it stronger, I will do that."
Either way, a resolution could still be a long way off. Although McKnight is committed to passing the amended bill by the end of next month, the state Legislature still has until December of 2019 to make a final decision.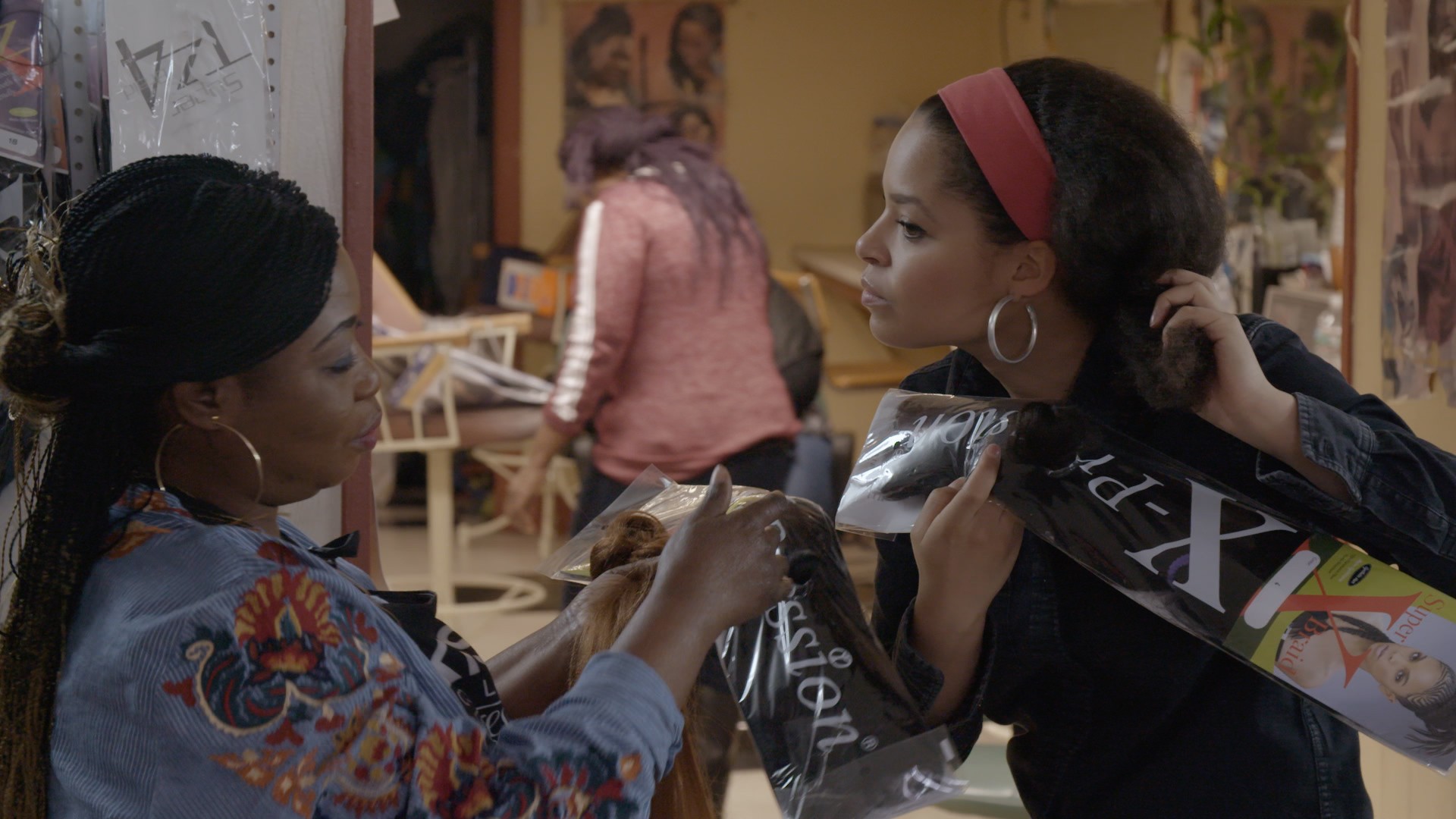 Cover image:
A man gets a string wrap added to his hair as part of the California African American Museum's Hair in African Art and Culture exhibit. Photo by Aurelio Jose Barrera/Los Angeles Times via Getty Images.