The trial of Gayle Newland was an astonishing and miserable saga, seemingly torn from the script of some fantastical legal drama. The case resulted in Newland, now 27, being sent to prison for six years and six months, on three counts of sexual assault and one of fraud. Manchester Crown Court found that the victim, re-named Chloe to protect her anonymity, had consented to sex with a man called Kye Fortune on multiple occasions. However, "he" was actually her friend, Newland, who had summoned Kye into existence via social media, elaborate storytelling and a bizarre disguise including a bright pink strap-on dildo.
Despite its sad specificity, Newland and her victim's story isn't unique. Other young women or assigned-female-at-birth people to have been sentenced after similar crimes include 19-year-old Gemma Barker in 2012; 18-year-old Justine McNally and 25-year-old Christine Wilson in 2013; and 25-year-old Kyran Lee and 23-year-old Jennifer Staines in 2016. All of their victims hadn't consented to having sex with a woman or a trans man, and all six are on the sex offenders' register for life because of it.
Before more people are prosecuted, we need questions answered about gender fraud and the Newland case. The retrial, held in June, confirmed Newland's fate (although her sentence was slightly shortened), but it seemed to throw up as many questions as it answered: lying to get someone into bed is not a crime, so why is gender the deal-breaker? And if the legal difference between sex and sexual assault hinges on gender – something the forthcoming review of the Gender Recognition Act will make easier to change – legally, how can this law remain enforceable? Not just now, but in the future? And what does society get from "gender fraud" being illegal?
---
WATCH: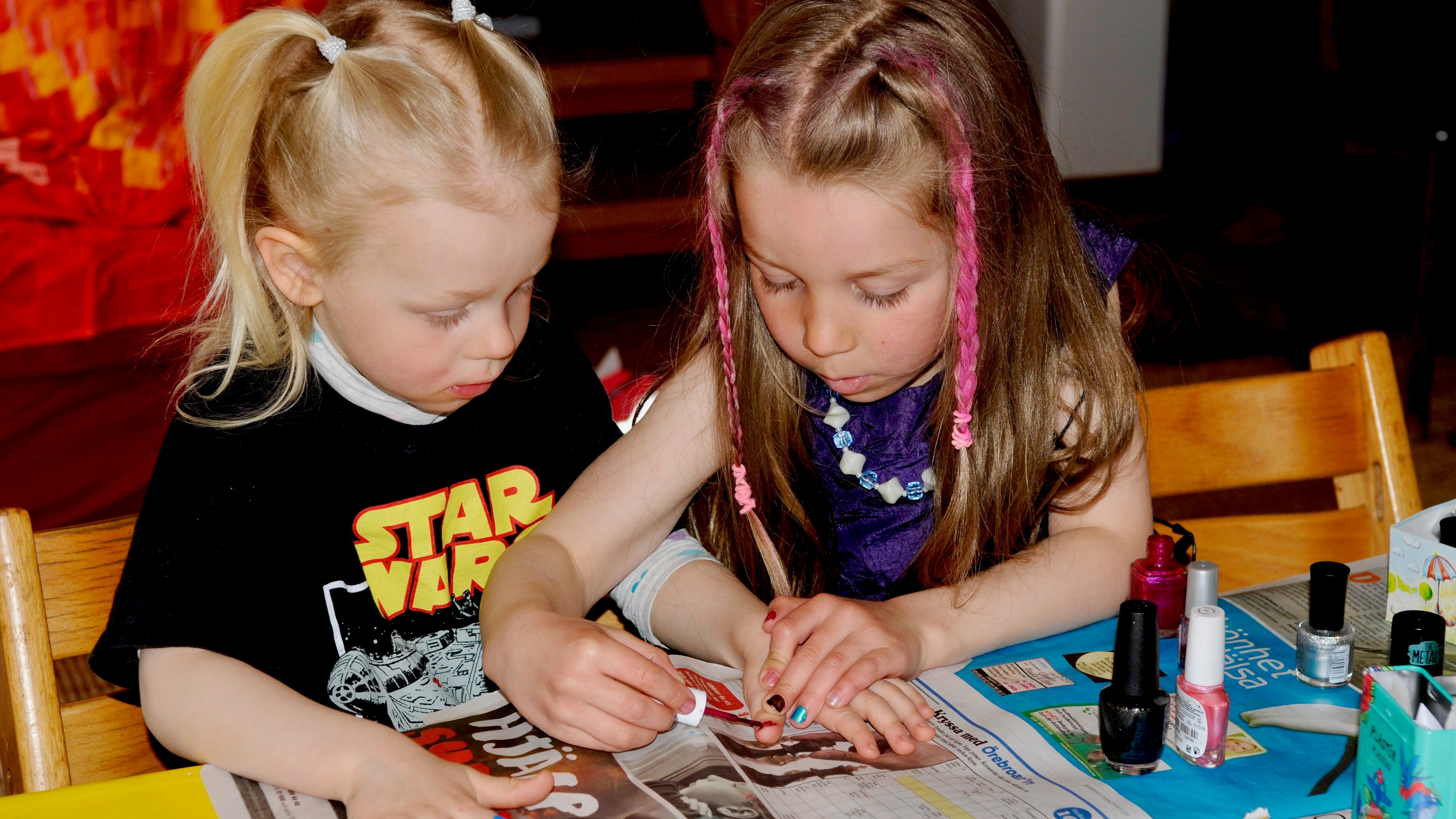 ---
The story starts in 2003, when Gail Newland (there was a typo in a court report and it caught on, which is why she has always been referred to as Gayle), from Willaston, Cheshire, was 13. "For a variety of reasons," she'd later tell the court, she took hundreds of pictures from an American-Filipino man's Myspace profile to create a Myspace account for Kye Fortune, a man she had made up. Soon, she would give Kye a Blogspot page, Facebook profile and even a YouTube account, where Kye would share videos of his street-dancing, or clips of himself playing Katy Perry songs on the piano. Kye4Tune is also credited as the writer of a song performed by a Filipino-British singer. Online, as Kye, Newland could talk to other girls in a way she couldn't as a girl.
By 2012, Newland was studying for a Marketing and Creative Writing degree at Chester University. Newland claimed she met Chloe at a student-run club night called Gender Blender. According to her testimony, the pair discussed their sexuality-related struggles, and for the first time ever, Newland opened up about her alter ego, telling Chloe how she used Kye to talk to girls.
Soon, says Newland, Chloe added Kye on Facebook and they began chatting online, using Kye as a foil for their relationship. Falling in love, they met up and engaged in consensual sexual role-play, with Newland acting in the role of Kye. The logic was: if one of them played at male, the relationship was passably heterosexual and therefore acceptable. It was only when Newland told Chloe she was planning on coming out as a lesbian to her own parents that Chloe got cross at Newland. Court evidence includes CCTV footage of Newland and Chloe arguing in the street.
Chloe, meanwhile, gave a very different version of events. She met Kye first, as he'd requested her as a friend on Facebook. Chloe fell in love with him online, so hard that the pair got engaged before they'd even met IRL. Newland, meanwhile, was introduced online to Chloe via Kye, and met Chloe in a library, becoming her best friend and comforting her when Kye stood her up. Eventually, under the stipulation that Chloe was blindfolded at all times in his presence, Kye agreed to meet Chloe. The pair spent over a hundred hours in each other's company over a period of two years, and every time they became intimate Chloe would agree to have her hands tied behind her back.
Kye had the same birthday, university course, taste in music and films, type of dog (with the same name, Gypsy) and voice as Newland. But Chloe only discovered Kye and Newland were the same person during a sexual encounter with Kye, years into their relationship, when he requested she "lick it", referring to the dildo. Chloe told the court that something "didn't feel right" about the testicles she was touching. As her barrister would go on to say: "She removed her scarf and blindfold, and to her horror discovered that she was not in bed with Kye – she was in bed with the woman she knew as her friend, Gayle Newland, who was wearing a bizarre costume, which included the prosthetic penis strapped to her waist."
The CCTV footage of the pair's argument was presented by the prosecution as evidence that Newland's lies had been rumbled. A text Chloe sent to Newland the evening of the argument read, "Are you for real? You should be locked up for what you've done to me. You raped my life, my heart and soul. No amount of counselling will make up for this. You are pure evil, Gayle. You are sick. I only have one question: why me? If I had not ripped off the mask I would not have known the evil truth."
Newland sent Chloe several emails that evening, including one with the subject line: "Explanation As Best I Can Right Now", detailing how "I had to make up lies to cover up the initial lie. It turned from a seed into a tree. I felt guilty every day, but I knew you needed me."
The "lie" Newland referred to could be the lie to Chloe that she was Kye, or it could be the lie she'd told her family and friends about being in a closeted same-sex relationship. Either way, Newland then attempted suicide, throwing herself from a canal bridge and breaking her leg. Emergency services were called to the location by passersby, and when instructed by paramedics to collect Newland's clothing to prevent hypothermia the police officer present noted that Newland was wearing both a woollen hat and a swimming costume. Newland later told the officer: "I have done something I shouldn't and now my friend can't forgive me."
Chloe would then report to police what the Crown Prosecution Service refers to as "gender fraud", and in the first trial told the jury: "People get raped by males and it sounds sick, but I think I'd prefer it. I just think of all the stuff I let her do to me, like foreplay, and it makes me feel sick."
By September of 2015, after a short trial, Newland was found guilty of three counts of sexual assault by penetration, and sentenced to eight years for each count, to be served concurrently in prison. Newland's counsel, Nigel Power QC, lodged an appeal, and by October of 2016, on the basis that Judge Roger Dutton's summing up had not been properly fair or balanced, three Royal Court of Appeal judges overturned the "unsafe" conviction.
The summing up is unavailable, but Judge Dutton's sympathies are evident in his sentencing remarks, in which he states the victim "was successfully deceived into believing this was full sexual intercourse with a man and nothing less". Not only did this imply that lesbian sex is somehow lesser than heterosexual sex, the harsh sentencing suggested lesbian sex – via a dildo – is somehow more harmful than other non-consenting acts committed against children. One previous convict sentenced by Judge Dutton had been given a four-year and eight-month sentence for raping four 13-year-olds, while another – a former teacher who'd abused 24 boys in the 1970s – received a sentence of just six years and nine months.
The Court of Appeals granted Newland bail under certain conditions and she returned to work. But this June, after a short re-trial, Newland was found guilty again, on three counts of sexual assault and one count of fraud. During her bail period, Newland had defrauded her social media agency employers of £9,000. She duped the company into believing that a series of paid-for blog posts had been written by ten people, when, in fact, much like how she'd created Kye, all ten of these people were made up online entities, with her pocketing their payment.
The case flays contemporary identity politics in two. There's a feminist obligation to believe a woman when she says she has been assaulted, but there's also an inkling from those within the LGBT community that, even in present-day Britain, the closet can make even the best of people do some weird things.
Newland will be in prison until her early-thirties, and is set to remain on the sex offenders' register for life. She is also forever condemned to using the internet in a way that can be easily traced. Everything's in place so that she may never fool another woman into thinking she's a man. But how did she get here, and what comes next?
Kye might not be real, but the crimes Newland committed depended on his existence. So why did she feel the need to create him? "It's hard to explain, especially with my upbringing being quite secluded," Newland told the first trial. "You don't get educated about being gay. You don't speak to gay people. It's seen as quite a negative thing."
She expanded on this in the second trial: "All my best friends were boys at primary school, then I went to an all-girls school and was out of my comfort zone. I knew I was attracted to girls, but didn't realise what it meant. I didn't know any gay people. You'd use the world lesbian for name-calling."
LGBT rights charity Stonewall offered no comment for this piece, but its data, which goes back as far as 2012, show that "lesbian" and "gay" have long been used as playground pejoratives. When Newland first created Kye, Section 28 was in its last year of effect. The clause, as it was otherwise known, was introduced by Margaret Thatcher's government in 1988, and outlawed any council-funded establishments – mainly schools – from "promoting homosexuality". Newland attended private school, but there is nothing to suggest its values departed wildly from Section 28's.
Culturally, in 2003, lesbians were conspicuous by their rarity. The UK had Sam Fox, Sandi Toksvig, Hoxton-finned winner of Fame Academy Alex Parks, and Anna Nolan, the ex-nun who'd come second in Big Brother. Ellen DeGeneres was a strong import from the US as the voice of Dory in Finding Nemo, and a pre-transition Chaz Bono had just published The End of Innocence, which detailed coming out as a lesbian. Experimental sapphism provided short narrative arcs for Sex and the City, but The L Word's first series wouldn't premiere until 2004, and while Samantha Ronson's music was on the Mean Girls soundtrack, that celesbian-defining relationship with Lindsay Lohan was half a decade away.
"The shadow of Section 28 hung long into this century," explains Kath Browne, a professor of Human Geography at the University of Brighton. "The fear has taken years to undo, and now, even using the term lesbian is problematic for some people. There's still an underpinning of heterosexism – that heterosexuality is the best – and it just pervades very quietly but very strongly throughout our culture."
Under those circumstances, is it so bizarre that a young lesbian might not want to be a lesbian? Is it that bizarre that pretending to be a man – at least online – could be an easy fix?
It might be odd, though, that Newland maintained Kye's profile. As the years wore on, did she not find a community to feel comfortably queer within? Gender Blender, the club night where Newland claimed to have met Chloe, is a weekly student event at various outposts of Rosie's, a national chain of university town clubs. Gender Blender Chester – presumably missing some potential clientele due to its proximity to the bigger queer scenes of Liverpool and Manchester – is advertised on its social media pages as a "gay" night, rather than an LGBT night, with most of its promotional material featuring men or male drag queens.
As Professor Browne puts it: "The presumption is that because gay men are OK then lesbians are OK as well, but that needs to be looked at."
Alongside factors pushing Newland away from a full embrace of her lesbianism, or not providing her space to explore her sexuality, the internet provided a massive pull factor: the anonymity and pre-cameraphone era unaccountability of the internet back then meant she could exist as someone attracted to women, but detached from the maligned status of "lesbian". Plenty of young people create an alternative persona online, says psychotherapist Dr Aaron Balick, author of The Psychodynamics of Social Networking. "Your identity is not settled throughout life, but you have identity exploration occurring in the pre-teens and teenage years, so you might have a lot more experimentation going on."
But most of us wouldn't be able to keep up with the duality of it all, says Dr Balick: "Integrated selves are better selves. If you can express yourself in one way through one medium and another way through another medium, and a third way through a third medium, then you're always at a disadvantage because you can't draw on the skills from other mediums."
Though Newland managed to fool at least three other women into thinking Kye was real, at least online, for a short period of time, Kye wouldn't survive in the real world for long.
After Newland's conviction, Judge Stockdale reviewed a psychological assessment of Newland's various mental health conditions. Alongside the gender dysphoria she had been receiving medical treatment for since her first trial, she was found to be struggling with eating disorders, anxiety, obsessive compulsive disorder and depression. Though the NHS defines gender dysphoria as when "a person experiences discomfort or distress because there's a mismatch between their biological sex and gender identity", Newland has – throughout both trials – identified as female. Newland only ever wished to deploy her male persona for portions of her life, rather than its majority.
However, Newland didn't only have the hubris to take Kye from the internet into the real world, she had the moxie to simultaneously be friends with Chloe, as Newland. Some might wonder how Chloe, knowing Newland so well, could fall into the webs of lies she had spun.
However, the jury believed – beyond all reasonable doubt – that Chloe had every reason to believe Newland was Kye. Three major factors come into play here.
Firstly, there was the disguise. The woollen hat was to hide Newland's hair. The swimming costume was to bind her chest flat. Kye, though, explained to Chloe they were to cover scars and regulate his heartbeat. Later, when asked to explain the outfit to the police officer who discovered her near the canal, Newland said she used to go swimming after visiting her partner.
Secondly, Newland restricted Chloe from finding out the truth. Not only did Newland make up scars and medical equipment to help Kye seem so self-conscious of his body that Chloe would agree to not look at him or touch him, but Chloe also agreed to have her hands tied behind her back.
As reported by The Guardian's Simon Hattenstone, Mr Power questioned the victim: why would she allow herself to be restrained like this? She replied: "Because he didn't trust me not to touch him or take my blindfold off."
"Were you content to have your hands tied behind your back?" Power responded.
"I was, unfortunately. If this is the way we have to do it for a couple of months, so you trust me, then fine."
"How often did he tie your hands behind your back?"
"Every time."
Why would Chloe agree to such irrational-seeming demands from Kye? Sex educator Alix Fox wonders: "There's a chance that she might have assumed that a partner insisting upon kink-style practices such as getting her to wear a blindfold and restraining her hands – even from their very first sexual encounter together – was not as remarkable or unusual as some might consider that to be.
"S&M has become increasingly normalised in mainstream culture in recent years, the obvious example being the enormous popularity of 50 Shades of Grey [the first instalment of the series was released in 2011]. Unfortunately, while these books did start a constructive process of conversation and exciting sexual discovery for many, their depiction of a kinky relationship is in lots of ways unrepresentative and unsafe, and has led to numerous people – perhaps Chloe included? – having a skewed and potentially dangerous idea of how fetish-tinged scenarios should proceed, and how common it is for lovers to press for such things straight off the bat.
"Of course, Kye didn't tell Chloe that he wanted her to wear an eye mask and restraints because that turned him on – he gave her far more complicated reasons… but the kink zeitgeist could have contributed to Chloe not questioning this as much as we might expect her to, whilst a misunderstanding of how things like submission, dominance and power play should be properly negotiated with regards to boundaries and consent might have affected her ostensible willingness to be tied up in order to 'gain Kye's trust', when in fact both partners should already trust each other implicitly before partaking in bondage."
Another detail Chloe was forced to relive in her testimony was her previous relationship with an abusive man, and what Judge Stockdale called a "difficult upbringing". There is never reason to place the blame on a survivor of violence for being repeatedly hurt by multiple assailants, but Chloe's past trauma may have had an impact on her willingness to believe Kye. Ms Fox says: "If somebody has only ever had traumatic or abusive relationships they may not have a reliable internal model of what a healthy relationship looks like, or a solid basis of comparison that might help them recognise when a lover is behaving in strange or unacceptable ways."
No domestic violence charities contacted were able to provide a comment for this article, but a basic tenet of their difficult and important work is that someone guilty of domestic abuse will deny their unreasonable behaviour is anything but reasonable. While there is nothing to suggest that Newland was violent to her victim outside of the sexual assaults, the rules Kye imposed on Chloe certainly line up with legal definitions of coercive control, made a criminal offence in 2015: "Any incident or pattern of incidents of controlling, coercive or threatening behaviour, violence or abuse between those aged 16 or over who are or have been intimate partners or family members, regardless of gender or sexuality. This can encompass, but is not limited to, the following types of abuse: psychological, physical, sexual, financial and emotional."
That Newland was using Kye to make these unreasonable demands only renders this coercive control more coercive and more controlling, and thus harder for Chloe to detect as problematic.
With all this going on, it's not impossible to understand why Chloe fell for Kye. She would later tell the court: "I know it sounds pathetic, but I was just so happy at the time because I was in love with this person and we'd built this beautiful relationship that wasn't on anything like that – it was just based on, you know, our minds and all the other things that we had in common, so I just felt grateful that I'd finally got a proper relationship."
---
WATCH: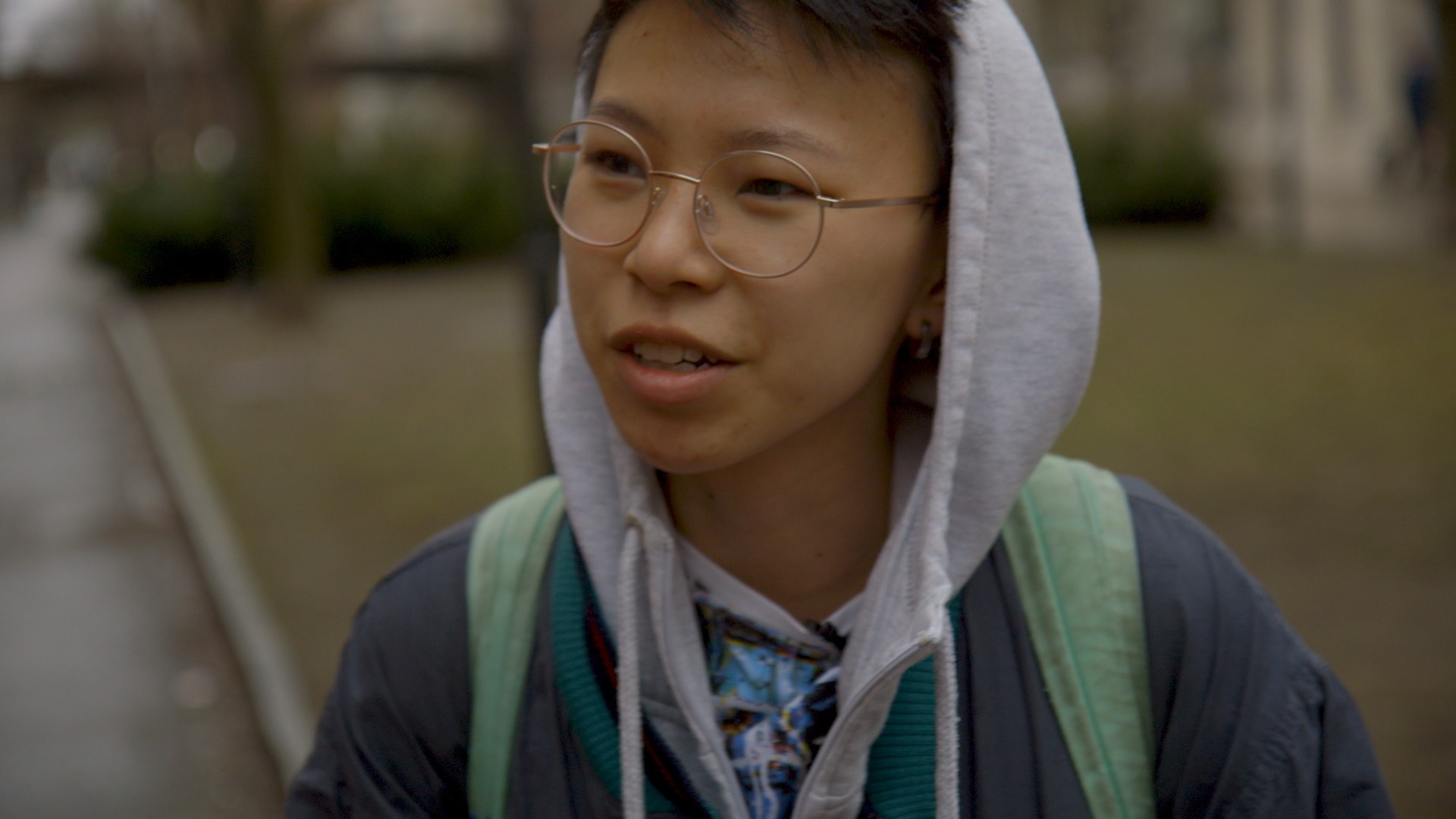 ---
When the dildo was presented to the jury in the second trial's evidence, Power asked that it be brought in discreetly – which was tricky to do, as Hattenstone reported: "You can almost smell the rubber. It is large and thick, with testicles that don't move." During questioning in the dildo's presence, Chloe broke down, "humiliated and angry", telling the lawyer: "You think it's hilarious, don't you? It's my life, but you think it's a joke."
The defence also brought up the victim's previous sexual history of ten male sexual partners prior to her relationship with Kye. The argument went: there's no way Chloe didn't realise it was a dildo – such an unrealistic-looking one – 15 times over. But, the prosecution's argument isn't far off – Chloe didn't realise it was a dildo, and that's 15 times a woman was penetrated with something she didn't consent to be penetrated with. And that, explains Penny Childs, associate professor of law at Plymouth University, is why Newland is in jail.
"This is a case where, in addition to deceit about who she was and therefore about whether it was heterosexual or lesbian sex, it could be argued that there was deception about the nature of the act, as a prosthetic penis is physically different in nature from that which the complainant thought was being used."
There is no official "gender fraud" law in the UK. Lying to someone about your gender (your identity) is not illegal, neither is lying about your sex (your biology, as per the NHS definitions), whether you're trying to get into a toilet or get someone into bed. What has come to be known as "gender fraud", however, is when there are contraventions of either Section 74 or section 76 of the Sexual Offences Act 2003. It is not known which section of the Sexual Offences Act Newland's charges applied to, but Section 74 outlines consent being dependent on a sexual partner agreeing by choice, with "the freedom and capacity to make that choice". Section 76 outlines consenting to a specific act. As Ms Childs explains, Newland could have been in contravention of Section 76 because the sex was "a completely different act from the one that [the victim] thought it was". As for Section 74, if Chloe was blindfolded, and lied to over and over, was she really free to consent to what was being put inside her?
That's why, though Chloe said the intimacy – the foreplay – the pair shared made her feel sick, it was the acts of penetration which saw Newland convicted. Though a dildo doesn't carry the same risks as a living, breathing, ejaculating penis, in that it is far less likely to transmit STIs and entirely unable to impregnate a woman, if a specific sex act – this time, dildo-in-vagina rather than penis-in-vagina – isn't what both parties have consented to, then it's sexual assault.
That's before we get to the psychological impact on Chloe, who told the jury that after discovering Newland playing at Kye she "went off the rails", self-harming, feeling "dirty" and ashamed. She told the court: "My youth, personality and vitality have been taken" by the deceit.
But what of the youth, personality and vitality of others who might be affected by the precedent this conviction sets? Ms Childs wonders: "Given a prosthetic penis is enough to suggest there was no consent to the nature of the act, would that also apply to the surgically reconstructed or surgically constructed penis?
"Presumably it doesn't matter whether you're cis or trans, the ruling in Newland for using a prosthetic penis is going to be the same if you don't tell someone that that's what you're doing. But with a surgically constructed penis, with someone who has gone through gender affirmation surgery, then is there a possibility that the court would say that that's not actually the same thing as a cis male penis, and therefore you have to disclose that you have had it surgically constructed?"
And this is why, although Newland identifies as a cis woman, her case concerns the trans community and their allies. Dr James Barrett, lead clinician at the Gender Identity Clinic at London's Tavistock and Portman Trust, was a defence-instructed expert on Newland's second trial. He tells VICE that lying about gender or sex doesn't seem as bad as other lies people say to get someone in bed. He cites marital status, criminal record and STI status as some examples: "What strikes me as slightly odd is that the sentence in this case suggests that some man (for that is what the plaintiff believed the defendant to be) being not quite as male as he was suggesting is somehow vastly, years in prison, worse than [other] dishonesty.
"By extension, would it be equally terrible if a trans person failed to disclose to any sexual partner that they were previously living in another gender role? It is unclear, I guess, but looked at one way it would suggest that every patient from this clinic, no matter how long ago they had every aspect of treatment, including surgery, would have to disclose this to everybody in every circumstance to avoid being liable to this sort of conviction."
In terms of privacy, and a trans person's right to live in the gender identity they feel is most appropriate for them, it's a minefield. As the review of the Gender Recognition Act approaches, with cross-party motivation to make the process of getting a Gender Recognition Certificate easier, perhaps a consideration should be: what happens if the certificate is obtained ahead of gender-confirmation surgery?
When does a clitoris engorged by trans men's injections of testosterone become a penis? When does the tube of flesh surgically constructed for some trans men's affirmation of their manhood become a penis that is legally capable of consenting sex without the necessity for disclosure of its creation?
On Facebook, there is a Support Gayle Newland group. The gist of the speculation within the group is that Chloe was a self-loathing lesbian (or at least bisexual) who willingly had consensual role-play sex with Newland as Kye, but went to the police crying rape when she discovered that Newland was about to rumble their cover by coming out to her family. This is in spite of Chloe saying in court: "There's no way in hell I would let Gayle sleep with me with a strap-on. There's no way. I'm a heterosexual lady, I'm not a lesbian."
Donna Roberts, who founded the group, is a British academic living in Finland. She tells VICE: "I'm not personally connected to GN, I just felt outraged about the trial and felt I needed to open some kind of forum where people could correspond about it."
Not only is Roberts surprised by the length of the sentence, but "appalled" by press coverage of the story, and wonders if Judge Stockdale fully considered Newland's Asperger's Syndrome – which Power claimed she struggles with – when considering her "lack of remorse" for the crimes she was sentenced to.
Harriet Wistrich, a human rights lawyer and member of Justice for Women, didn't know about Newland's Asperger's, but is concerned with the context of her lesbianism being overlooked, and a failure from her legal team to convince the jury of the closet lesbians must build to withstand society's prevailing winds. Wistrich tells VICE that, following the initial trial, Newland's then-girlfriend reached out to her for legal assistance. "When I represent victims of rape, I am highly critical of how disbelieved they are. So for me to consider supporting somebody who's been alleged to have committed sexual assault, it's really complicated and difficult.
"I would only do it in circumstances in which I thought there were specifically serious issues about how the defendant was treated."
Wistrich spoke with Newland several times on the phone and, with her permission, compiled evidence to support the appeal: "We did a study to show how lesbians and gays are still very bullied and alienated in all sorts of circumstances outside of one or two metropolis areas…unfortunately. I think she split up with the girlfriend who contacted us and the family decided they didn't want me or Justice for Women involved, and we were cut out of it."
Ms Wistrich could have brought to the trial, she says, an awareness of how oppressive the closet can be for young women in 2017: "If you've got a couple of men who don't understand lesbian sexuality defending you, and they're trying to see the run of particular events without understanding the context, you're starting on the back foot, aren't you?"
Power responded that: "We considered what she said carefully, but this was obviously not admissible at a criminal trial. The rules of evidence just do not allow for this type of opinion."
The judge gave Newland a slightly shorter sentence at the retrial, because he took into account her psychological issues.
Reading from the victim's impact statement, Judge Stockdale remarked: "It was only when your control of her was absolute that you put your deceit to the ultimate test."
The offences displayed, he said, "An extraordinary degree of cunning and a chilling desire on your part to manipulate and control the lives of others… It is difficult to conceive of a deceit so degrading or a deceit so damaging to the victim on its discovery.
"This was a deceit of such subtlety and cunning in its planning, and was a deceit from your point of view so successful in its execution that an outsider to this case might find the facts difficult to comprehend. In this case, the truth – the whole truth – is as surprising as it is profoundly disturbing."
Upon hearing her sentence, Newland sobbed and dropped to the floor of the dock, shouting out "No!"
§ § §
Newland isn't the first young person to be sentenced for this sort of crime. But what is the sentence for "gender fraud"?
Barker was sent to prison for 30 months after pretending to be three boys in order to sleep with two girls. Justine McNally was sentenced to three years in prison for six counts of sexual assault by penetration after using a sex toy on a woman while pretending to be "Scott". Christine Wilson was given 240 hours of community service after sleeping with two underage girls who were convinced she was a boy. In 2016, 25-year-old trans man Kyran Lee was given a two-year suspended sentence for obtaining "sex by deception". His gender-confirmation surgery was pending, and he had used a fake penis to have sex with a woman without disclosing his trans status. Jennifer Staines, posing as Jason Spiller to sleep with three 13 to 17-year-old girls, was jailed for 39 months. The judge commented: "I can't determine whether it was for love, love and sex, or just sex."
With a current sexual assault attrition rate seeing only 15 percent of rapes reported, and only 12 percent of those reported resulting in a trial which leads to a conviction, it could be argued that it is unfair to see cases where the victim had actually consented to some form of penetration reaching court. In each case, bar that of Staines, the victims were old enough to consent to sex, but had consented to penis-in-vagina intercourse, not dildo-in-vagina sex. And while it's not a zero sum game – Newland won't take up a prison bed more deserving of a male assailant – cases like this, and the publicity surrounding them, support the notion that some women in the judicial system aren't worth believing.
The case boils down to one thing: we tell a lot of lies to get people into bed with us, from statements about our sexual expertise to our fertility or financial situation. So why is sex – that is, the biological stuff – still the one thing that people may not lie about?
Gender or sex is decreasingly important to both those increasingly feeling comfortable identifying as non-binary or trans, and those increasingly open to sleeping with partners from across the spectrum of gender. Yet sex is still so tethered in law. And when the legal definition of sexual assault includes kisses – which it does and should, as people have been reminded post-Weinstein – then where does this put the brief encounter in a dark nightclub with a woman boyish enough to pass as male? Does this mean women outstepping their gender roles, flexing the narrow definitions of how girlhood is done, are in trouble? Does this mean trans men deserve punishment if they pass too convincingly?
The imminent advances to the Gender Recognition Act will be welcomed by many who want a seamless recognition of who they feel themselves to be. And the long-promised reform of sex and relationships education will hopefully see curricula updated to acknowledge the internet's impact on sex. But the legal system needs to adapt to the not-so-new ways that the internet is used to groom young and vulnerable people. It also needs to do more protect all victims of sexual coercion – modern slavery and human trafficking are on the rise in Britain, and the NSPCC reports that 40 percent of teen girls have been pressured into sex.
And the focus on these cases of supposed "gender fraud", which are putting ostensibly vulnerable young women and trans men into jail, shows that some thinking around these complex matters has short-circuited. Did onlookers find this story interesting because it's about sexual exploitation being brought to justice, or because Newland's punishment for her hubris at playing male confirms their misogyny and homophobia?
Even in 2017, when same-sex marriage is legal and LGBT people have more representation than ever in important fields, the closet can make its inhabitants contort in all sorts of ways. And if love can be found between minds online, we need to ask ourselves: at what point does the body – male, female or whatever – truly begin to matter?
A minor wording change has been made to clarify Wistrich's legal stratergy