Photo by Lumina, via Stocksy
After Wendy Sellers's children began attending a Michigan elementary school with no sex ed in the late 1980s, she decided to take matters into her own hands. "I had a pretty bad sex education myself," she told Broadly, "so I wanted to do better for my kids." A registered nurse, Sellers volunteered to teach puberty classes to the school's fifth and sixth graders, hoping her lessons would become a template for teachers by the time her own children reached upper elementary school. Instead, she became a classroom fixture, delivering sex ed lessons to middle and high school students as well.
In the 90s, the state revised its optional Michigan Model for Health curriculum to eliminate the unit on puberty for upper elementary school classrooms. So Sellers, one of the co-authors of the initial Michigan model, wrote a new curriculum herself. In 2002, she released "Puberty: The Wonder Years," a teaching guide intended to be implemented over fourth, fifth, and sixth grade, giving students an idea of what to expect from adolescence using lesson plans that mature with them over time. Most recently revised in 2015, the program has had an inclusive outlook since the beginning. Sellers uses gender-neutral names when talking about relationships, and early lessons encourage students to think about the negative consequences of gender stereotypes.
"It's important we teach [young people] about changes that are going to begin," said Sellers, "so they're not frightened and caught off-guard by what happens."
Since its initial 2002 release, schools in 27 states have used "Wonder Years." But the program's biggest debut came in September, when it was included on a trial-basis as part of the Los Angeles Unified School District's new teaching supplements. The second-largest school district in the nation, LAUSD is responsible for over 640,000 students across 720 square miles.
The program's young audience, coupled with LAUSD's national influence among public schools, has attracted a flurry of interest in "Wonder Years" as a way to introduce sex ed to kids at a younger age. Though LAUSD students typically get a basic introduction to puberty in fifth grade, sex education in fourth grade marks a departure for the district, and it's what separates "The Wonder Years" from similar resources included in package of new supplements.
"We're excited to be getting any curriculum or resource that we can for elementary school," said Timothy Kordic, project advisor for LAUSD's HIV/AIDS Prevention Unit, which has been overseeing the introduction of "Wonder Years" and other materials to the district. "Our textbooks are 11 years old," Kordic explained just before the implementation. "A lot of things we're using are really outdated and use old strategies like separating kids [by gender]." Despite numerous requests for them from nurses and elementary schools, Kordic admitted that "medically accurate, current, and non-biased" resources are hard to come by.
Fourth graders won't come away from these lessons ready to tackle Fifty Shades of Grey, but they will be introduced to concepts like communicating with parents or trusted adults about puberty, animal reproduction, male and female reproductive systems, and general physical changes like acne. Perhaps most novel, they'll learn to challenge traditional gender roles.
---
Watch: Sex Robots Are Here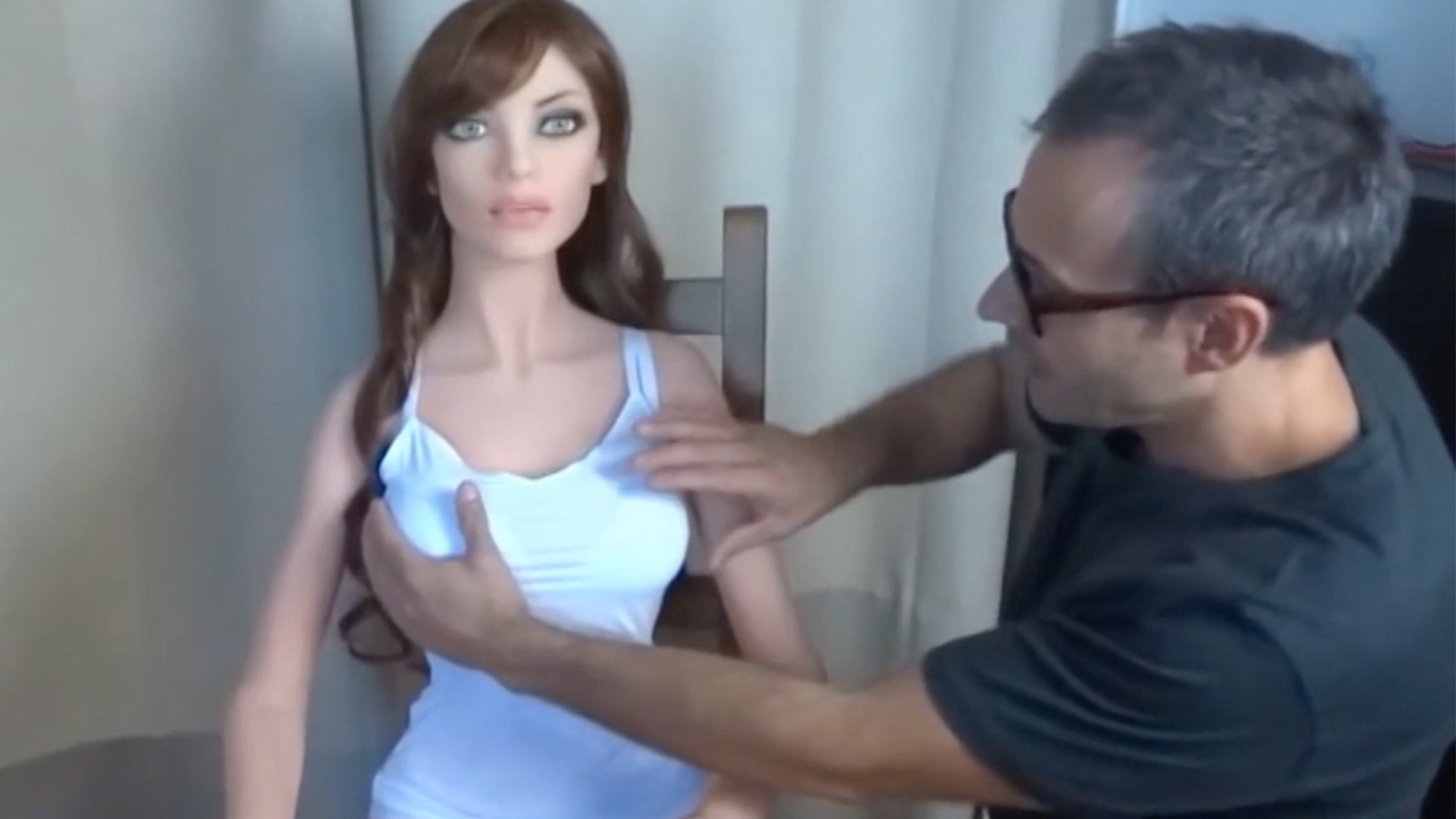 ---
David Bell, associate professor of population and family health at Columbia University Medical Center and medical director of the family planning program there, noted a 2015 study in International Perspectives on Sexual and Reproductive Health that found that sexual education curriculums addressing gender and power dynamics resulted in significant decreases in STIs and pregnancy in students, as well as positive effects on students' social attitudes and behavior. "If we are to have any hope of better relationships and gender roles… less gender-based violence," Bell said, "we need to have these conversations as early as possible."
Unfortunately, for many Americans, sex ed hasn't been so progressive. In fact, it has often played host to negative experiences, from the awkward to the traumatic.
"It was all very secretive," Sellers recalled of watching a short movie about menstruation in her school gym in the 60s along with the other girls in her fifth-grade class. A more intense sense of isolation can affect LGBTQ students, who, until recently, found themselves and their bodies absent from the most basic material about human relationships.
"Over the years," Goodman said, "[I've talked to people about] what were the most devastating experiences in school they had. Most cite the discomfort and exclusion they felt in their sexual education classes." Sellers hopes to expand "Wonder Years" to include grades K-3, as well as curricula for disabled students. "I want to change the world," she said.
Sellers may soon achieve that. "If you can successfully implement a program in LAUSD, you can… pretty much do it anywhere," said Melissa Goodman, director of the ACLU of Southern California's Gender and Reproductive Justice Project. Other school districts in the nation view LAUSD as a model for its sex education programming, in part due to its sheer size. Among the district's 1,306 schools and centers, 139,873 students are enrolled in grades four through six alone. Seventy-four percent of students are Latino, and 94 languages other than English are spoken in LAUSD schools.
In California, "Wonder Years" is funded, in part, by the 2015 California Healthy Youth Act, which set required standards for sex ed in schools, including mandated HIV prevention education. Among other criteria, material must affirmatively recognize different sexual orientations, include same-sex relationships in examples, and teach students about gender identity, expression, and stereotypes.
According to Goodman, who was part of the ACLU team that helped write the legislation, California's success at implementing the law is reason to believe other states and districts are moving toward adopting accurate, comprehensive sex ed policies as well.