The Point. Image: Robert Tang.​ Images courtesy of the artists.
Central Saint Martins MA Industrial Design student Lucinda Mulholland is acutely aware of communication obstacles. Born Profoundly Deaf and having worn a Cochlear Implant from a young age, she designs products to help people improve their quality of life, with the added value of expressing personal style. Her final project, presented at Degree Show Two this year, creates a collection of fashionable hearing devices aimed to empower the wearer to reinvent themselves and rid the stigma associated with disability.
Where technology was the focus of Degree Show One, at Two, much of the students' work explored new ways of communication in order to break down these barriers of misinterpretation.
"A hearing device wearer doesn't have the opportunity to style up their medical device, as it's all about just going to see their audiologist and keep reprogramming their device performance," she tells Creators. "The current accessories for existing hearing devices are very boring and dull whereas my experimental phase with many materials and feathers seemed to frame the wearer's ears the way glasses would frame the face."
Both the emotive and conversational power of jewelry design is equally apparent in the work of Lucy Ganley. The BA Jewelry designer spent time volunteering in prisons and has translated her experience into hand-sewn badges made from deconstructed brown paper bags, an idea she got after reading about behavior modification inside the US prison system.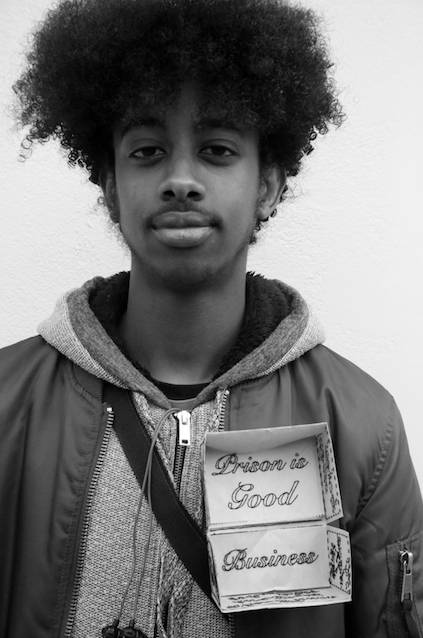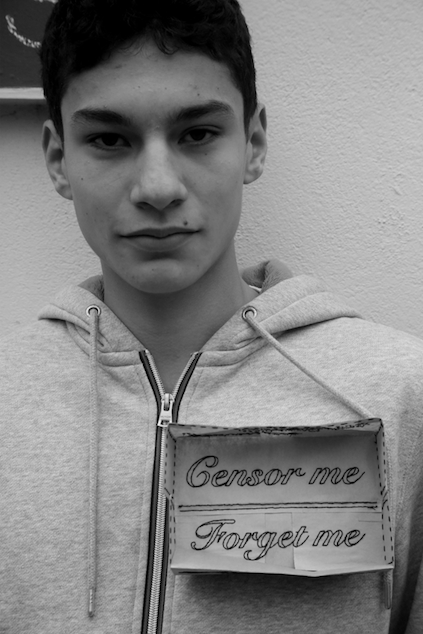 "When you're inside your confinement you can be punished further through food," she says. "I read a diary entry that said sometimes instead of a food tray, you get a brown paper bag. In the end, I'm just designing something, but why not use it to make a social comment? If it can communicate, then it carries on."
Approximately 11 pieces give voice to the inmates that Ganley wrote letters to and met during her time volunteering with the Makeright project, a design course for persons incarcerated in London's Thameside Prison. The pieces are currently not being sold, in order to continue conversation surrounding the rights of inmates.
"I see badges as like protest banners with text, or like when you wear a pin for charity," says Ganley. "It's sort of this idea that you're wearing a prisoner's words and showing your solidarity. But I think it's more about having empathy, you don't know what they've done, but you see them on a very basic level as another person."
A different kind of badge is created by MA Industrial Design student Robert Tang and his design for communication in our digital future. Tang has made The Point, a voice responsive button that links to images found on a wearer's smartphone. When the wearer talks about their cat, for instance, an image of their cat will appear instantaneously on the button, allowing the viewing to have additional visual communication, and potentially, eradicate any language barrier.
"We all have different backgrounds, experience and stories," says Tang. "When we describe something to others, they just imagine an image from our descriptions and may not get our entire point properly. Opening another window that is easy for others to understand can help us reach a better balanced understanding of one another."
Check out more from Central Saint Martins' students in the Degree Show Two showcase here.
Related:
Students Tackle Tech at Central Saint Martins Degree Show One
Here's the Shortlist for Central Saint Martins Graduate Showcase