Read the rest of Tonic's opioid coverage here.
By just about all accounts, buprenorphine is a pretty good way to help those who are addicted to heroin and other opiates reduce their use or quit altogether. Since it was approved for clinical use by the FDA in 2002, the drug—typically sold under the prescription name Suboxone—blocks both withdrawal symptoms and cravings without giving users a high. It greatly reduces the risk of overdose death. Just last month, a study published in the New England Journal of Medicine found that the drug is more effective than morphine when it comes to treating opioid withdrawal symptoms in newborns.
"We know it's a very effective medication for treating someone with an opioid use disorder," confirms Karsten Lunze, a professor of medicine in the Clinical Addiction Research & Education Unit at the Boston University School of Medicine.
Lunze is on the front lines of the nation's opioid crisis. In Massachusetts alone, where he practices, between five and six people die of an overdose each day, more than if you were to combine all the car accidents and homicides together. Overdose deaths in the state are climbing, and fast—the figure topped 1,000 for the first time in 2014 and nearly doubled to almost 2,000 in 2016—all of which makes medically assisted treatment options like buprenorphine enticing tools in combating the crisis. And unlike methadone, buprenorphine is a Schedule III rather than a Schedule II substance, which means the potential for abuse is lower. You don't even have to head to a clinic to get it; it can be administered in a physician's office, hospital, or correctional facility setting, which should, theoretically, increase access.
There's just one thing: Only 3 percent of doctors in the US can write you a script for it. Before they can prescribe buprenorphine, medical practitioners have to obtain a waiver from the DEA. Doctors are required to complete an eight-hour training course, while nurse practitioners and physician's assistants need 24 hours of education. Even then, some states require NPs and PAs to be supervised working with a qualified physician in order to to prescribe the drug, and depending on where they take the course, docs might have to pony up a registration fee, which is enough to keep plenty of providers from bothering with the waiver.
That's a source of frustration for Alicia Ventura, director of operations and special projects at Boston Medical Center. "There's no other medication, at all, with that sort of precedent," Ventura says. "That's just a structural barrier to treating addiction that doesn't exist for any other condition."
If you do manage to track down one of the roughly 35,000 medical practitioners who have obtained the waiver (the Substance Abuse and Mental Health Services Administration has a detailed map of those who have and are willing to be listed publicly), many aren't accepting new patients. That's because even practitioners who have taken the training are restricted in the number of people they can treat; licensed doctors can only prescribe buprenorphine to a maximum of 275 people per year.
---
More From Tonic: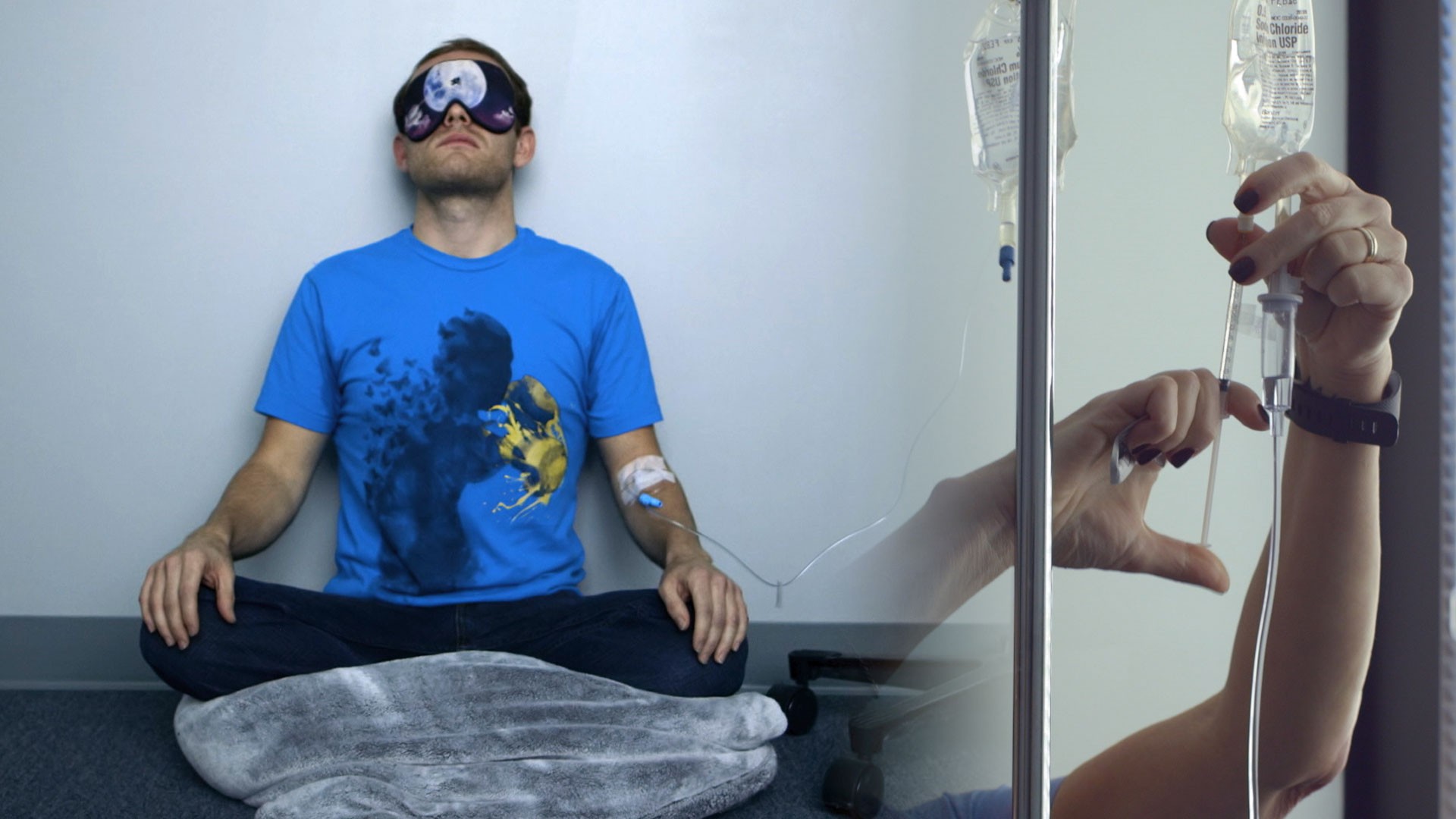 ---
There is, of course, no similar restriction when it comes to prescribing opioids in the first place—an unfortunate irony that isn't lost on medical providers.
"One of the causes of the overdose epidemic is the prescription of pain medications," Lunze says. "Any prescriber can prescribe painkillers—there's no limitation to the number of people or the doses that I can prescribe. It's relatively easy to prescribe painkillers. On the other hand, for people who have a problem with painkillers, or with opiates, or with heroin, a prescriber is limited in the treatment they can offer."
"It's a totally stigma-driven policy," Ventura adds. "[Stigma] manifests in policies and in structural-level ways that result in people with addictions getting worse treatment than people with other chronic health conditions might receive."
Lunze and Ventura believe that this kind of structural stigma makes it particularly difficult for people struggling with addiction to navigate the healthcare system. It's not just buprenorphine, either; Lunze explains that while methadone is one of the best-studied medications we have and while it, too, is incredibly effective at treating opiate use disorders and associated problems, including reducing the risk of HIV or Hepatitis C infection, you can't just stroll into a doctor's office to get it.
Instead, you have to go to a methadone clinic. This discourages people from getting treatment—there's no question about why you're there. You're visible and vulnerable. You're seen and you see other people. And those clinics are usually located at the edge of town, making them an easy target for less well-intended people who would rather sell drugs than see users recover. It's not the best environment for someone who wants to get treatment.
Ventura is particularly concerned with the way that stigmatized language impacts our treatment of those who struggle with substances. She avoids using pejorative terms like "dirty needles" and promotes person-first language. (When I refer to Boston's infamous "Methadone Mile," a clinic-lined stretch of Massachusetts Avenue where addicts go to seek treatment or find a fix, she issues a polite—but firm—correction: "We prefer the name 'Recovery Road'"). She believes that the stigmatization isn't just what keeps the efficacy of drugs like buprenorphine somewhat secret, but that it also prevents people from seeking help.
The good news is that the government might be coming around to medically assisted treatment options. Lunze adds that community organizations and NGOs are working to change the discourse—that limit of 275 prescriptions is actually a relatively recent increase; the Obama administration raised the cap from 100 in July 2016.
But he also believes that medical professionals have to be willing to shoulder some of that responsibility. "What is there, really, that we as a healthcare profession can do about stigma?" he asks. "In order for us to address it, we have to much better understand where it comes from and what it does to people. I think that would make a real difference in our ability to address the opioid crisis."
Read This Next: Legal Weed Is the Solution to Our Massive Painkiller Problem