This year marked the Nintendo Switch's first E3, and there was little room for little else on the Nintendo stage. Nintendo presented a pre-recorded "Spotlight," focusing on Switch games coming out in 2017, touching on Nintendo's ongoing competitive multiplayer initiatives, and gesturing towards 2018 and beyond.
While this focus on the Switch assured that the console would have a healthy lineup in the near future, it also left a number of questions unanswered. Thankfully, I had the opportunity to sit down with Nintendo of America President and COO Reggie Fils-Aimé to talk at length about Nintendo's Switch strategy, teasing games still in development, the company's relationship with third-party publishers, Animal Crossing for phones, fan creations like AM2R, and more.
Waypoint: So, Reggie, great to see you again. E3 2017 is here, and for me the big push for Switch this year, for Nintendo this year, was, at least for the Spotlight, was "Hey, we have Switch games coming. We have a lot of games coming this year, a lot of them are multiplayer focused, and by the holiday, we will have a really respectable catalogue." And then there were also a few gestures towards the future: Yoshi, Kirby, Metroid Prime 4, Pokémon. And I'm curious what you thought of the response to those promises so far. Has that been largely positive, or mixed, or–
Reggie Fils-Aimé: The response to what we've showcased, and it really is just a small tip for 2018, has been exceptionally positive. You've got fans seeing Metroid Prime 4, hearing that Mr. Tanabe, who's been involved in all of the Metroid Prime games, is going to be at the helm of that, the fans are tremendously excited. To hear that there's going to be a core Pokémon RPG experience on the Nintendo Switch, the fans are incredibly excited. To see a traditional Kirby experience, with him inhaling enemies and copying abilities, fans are excited about that. And then the Yoshi game that we showcased, with that unique, you know, motion to go "behind-the-scenes," so to speak, has people really intrigued. So just by showcasing those four games, and giving a little bit of a taste, yeah there's a lot of excitement to what 2018 can hold.
But to be clear, we look at E3 in the here and now. Our focus is on games that are largely going to be available between now and the end of the holiday season. And when you look at that lineup, there's a strong game coming literally every month, starting tomorrow with Arms, and then Splatoon 2, then in August is the Mario + Rabbids game, September, October with Super Mario Odyssey. We've got that great pace of content, and I can tell you there's more to be announced.
Totally, though I will say that some of the response I saw to Metroid Prime 4 and to the Pokémon core RPG that's coming to Switch was, "give us more, give us anything else," sometimes leaning all the way towards a really frustrated response. "Anybody could promise that a Metroid Prime 4 is coming," is kind of what you see. Was that frustrating at all given that last year, a lot of the response was "just tell us that something is coming!"
Well, look. We've been at every E3 that has ever happened. And the reality is: no matter what you do, and what you say, there's always that contingent that says, "Boy, I wish you could have given us just a little bit more." And that's to be expected, I mean these are fans, these are folks, who either have purchased a Switch and they're continually looking to great content to play, or, they're evaluating whether or not to jump in, and they're looking for more promise and more detail as to what's coming. But either way, those fans are always going to say, "Boy, I wish I had just a little bit more information."
But if I step back, and just look at what we've done to date: Legend of Zelda: Breath of the Wild, certainly, last I looked, one of the top five games of all time. Mario Kart 8 Deluxe, and the experience behind that game, it was just announced in May that it was the number one selling individual game of May. And then obviously with the lineup that I talked about earlier, we've got a great lineup of games, that really are exciting to fans. Our biggest challenge really continues to be, how do we get more Switch hardware to the marketplace.
So, three things there actually to jump off of, first let's talk about getting more Switch hardware to the marketplace. You committed this week that you're going to kind of, pump-up more production, get the Switch out there. In plain words, what happened there? Was that just kind of running things really tightly, running the ship as tightly as possible, was it a discrepancy in the understanding of demand?
So, again, to unpack this, for March we had publicly committed that we would sell-in 2 million units. Where actually, we sold-through, so not even sell-in, sold-through 2.7 million units.
So, clearly that's a signal that we are aggressively producing the hardware. You look at what we've now committed for the next twelve month time frame, 10 million units, what's interesting is if you look at that roughly 54 week time frame, that includes just one holiday season, that means that we will have sold into retail roughly, roughly 13 million units. That's about the same as what we did for the Wii, to put it in perspective. So, we're talking large significant numbers that we are producing, that we are flowing into retail. So it's not a situation where we've somehow under called the production or had some issue. It really is a situation where the demand is extremely strong and we're working hard to catch up.
So, the second question I have that jumps off of that previous one is that Mario Kart 8 Deluxe is doing incredibly well, that's also, there's obviously some new stuff there but, much of that game was available on the Wii U, and I think it took a little time for me to wrap my head around why it was coming out so soon on the Switch, and then I realized, well, completely honestly, a lot of people didn't play a lot of great Wii U games. Can we expect more of those Wii U games to find a home on the Switch, as a way of reaching a larger install base?
What I would say is this: the observation you have that, given the install base of Wii U, there was some fantastic content that consumers did not get to play. So that creates certainly a business opportunity. On the other hand, one of the things that we've discussed internally is, there really needs to be an additional element to that game to make it fresh, and to further compel the consumer to buy in.
I think the best example of that is Pokkén Tournament Deluxe. Additional fighters, that gives the fan a reason to buy into it. Same is true with Mario Kart 8 Deluxe, providing a mode that the consumers wanted in terms of a better battle mode, that was then included in that game. And so, I think the way we will continue to evaluate this is: yes, do we have opportunities with great games that maybe were not played as broadly on the Wii U, but then what's the plus alpha that's going to make it really compelling for the consumer?
Is this the strategy that you're encouraging third-parties who worked on the Wii U to also pursue, or is this just something you're looking at internally?
You know, the conversations we have with external partners really is more about, "How do you bring your current best and brightest content to the platform?" Because again, that's a different situation. There weren't many third-party exclusive games for the Wii U, and more what we want is certainly yes, a Mario + Rabbids type of experience that's new and fresh, but also what we want are the best current games, like a FIFA 18, to come on the platform.
Speaking of Mario + Rabbids, a thing I realized on the way over here, I was writing notes down, and I thought, "Oh wow yeah, when I spoke to Reggie a couple of months ago, he really talked about trying to open up the grip that Nintendo has on its IP in order to work with key partners who they could trust." And then I realized, "Wait, we actually got this two years ago with Puzzle & Dragons: Super Mario Bros. Edition," so it's not like it's a brand new thing. But, I am curious what the response to Mario + Rabbids has been, and if this is a strategy you think we will continue to see going forward this year, next year, and onward?
First, the response. We had an executive from Ubisoft here yesterday that I was able to spend some time with, and he told me there was a three plus hour wait for players to get their hands on Mario + Rabbids in their booth. We obviously have it in our booth as well. So, the reaction is strong, and based on what I have seen online, people are loving the wackiness of it, the humor aspect, that it really does capture the essence of that Rabbids personality, and the Mario gameplay, it fits. It's a nice fit.
Will we see more? It really comes down to a couple things. First, there needs to be a level of respect and trust between the development parties involved. As an example, that's how Legend of Zelda items are appearing in our version of Skyrim. There's a level of trust and respect between Mr. Aonuma and the Bethesda team, as an example. The other piece that needs to happen is, it needs to make sense. It needs to make sense for the game, it needs to make sense given what the two companies are trying to accomplish. To your point, we've done a number of these, and there will continue to be more, but the respect, the trust, and the business opportunity, if you will, all need to be there.
One of these partnerships that we didn't see, so far at E3, has been the mobile side. Obviously, you're working with a number of partners in mobile and I think a lot of folks came in expecting to see some announcements about what you're working on there—at least more detail about Animal Crossing on mobile. Instead, the Nintendo Spotlight was entirely Switch-focused (and you included some focus on the 3DS in the Treehouse Live segments that followed). When can we expect more to hear about what Nintendo's future mobile plans are and how has that been going for you so far?
Sure. Let me unpack that first. We believe that here at E3, what the consumer, the player, the fan, whether they're physically here, whether they're watching from home, largely we believe that they wanted to understand more about Nintendo Switch and the Nintendo Switch proposition. You said that at the outset: "This is Nintendo Switch's first E3."
And so, we wanted to make sure that the communication behind that platform was strong, to the point. That's why the Spotlight focused on Nintendo Switch, that's why the very first game we featured in Nintendo Treehouse Live was Super Mario Odyssey, that's why we executed the three different tournaments all featuring Nintendo Switch. When it comes to mobile, we are just not sure if E3 is the place for us to be talking about mobile. As we think about our priorities, we see Switch as number one priority, followed very closely by the Nintendo 3DS. We're just not sure if E3 is the place, versus, whether it's a South by Southwest, or other opportunities to talk about that content.
Is that strategy about the audience that you think is watching?
Correct. It's about the audience.
So, specifically now, Animal Crossing. Animal Crossing development continues quite strongly, the teams are very excited about what they have. It's an application that is going to launch this year, as we've committed. And we'll be sharing more information in due course. We believe, just as we've seen with Pokémon Go, just as we've seen with Super Mario Run, Fire Emblem Heroes, we believe that the application will help broaden the user base for Animal Crossing, and it's going to end up having a positive impact on our dedicated video game business of Animal Crossing.
---
Watch the Waypoint crew breakdown Nintendo's E3 2017 lineup right here: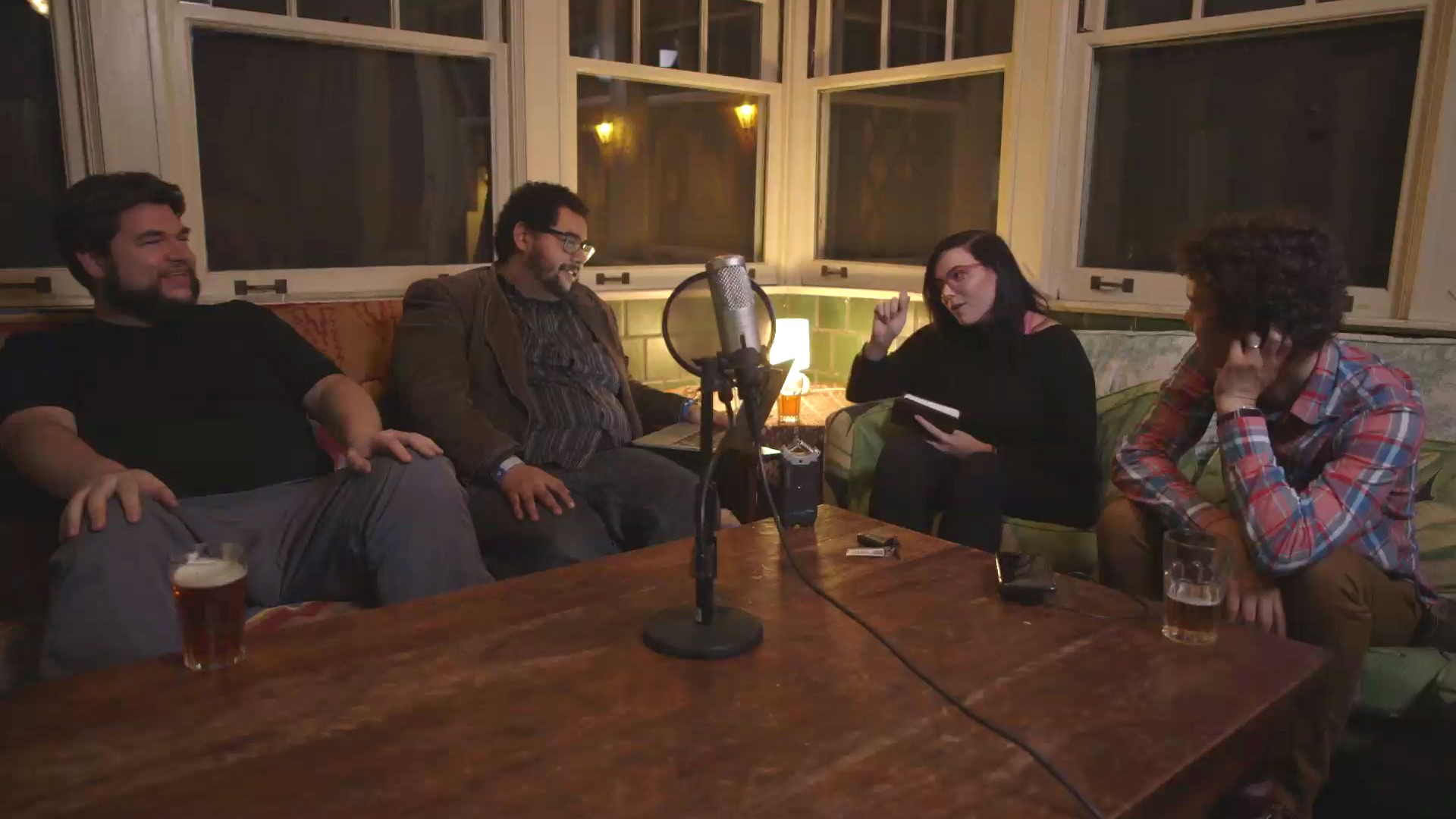 ---
Going back again to something we've already talked about. Again, actually earlier this week, you committed to, I think in an interview with IGN, you said that you want the highest quality games in the industry to be played on the Nintendo Switch—and I love that commitment obviously, I want to play so many things on the Switch. But, the second thing I started thinking about, especially when talking to some independent developers here at E3, which is: the Switch is quickly becoming a home to a lot of independent games—Tumbleseed, Thumper, there's a big list of games coming—but, I didn't see any of those games in the Spotlight.
When I've spoken to some independent developers here, including some larger independent developers, they feel a little adrift this year. Sony didn't give them a part on the stage. Microsoft did, but it was a very quick spot. And when they look at Nintendo they say, obviously I'm generalizing here based what a number of different contacts have told me, they see a house, but not a home. They see a place where they can put their games, but they are not seeing that invitation onto the stage. Is that something that you think will change down the line?
Well, I actually disagree with the comment. And here's why, and again, it's all about the setting, and where we do these activities. For the last three years, we've done major activity prior to PAX, showcasing indie content, big events. And so, we very much are, not just welcoming to the independent developer community, but we've made it a priority to showcase that content.
And I'll give you a very specific example, I met with the team from Nicalis, outside these doors, and they were talking about how excited they are about the sell-through that they're having on our platform, and how excited they are on the content that's coming on Nintendo Switch. And so, from our perspective, if the issue or the concern is "Boy, why weren't we part of the Spotlight?" OK, I hear the point. But, boy, please don't generalize that we're not supporting the independent developer and the Nindie developer, because we're supporting them at a very strong level.
To be clear, what the independent developers I spoke to were saying was "Yes, we can sell our games on Switch. Yes, there is an audience here. But we want to see our contribution to the platform included when trying to sell the platform to an audience." I know you can't make everybody happy, but…
And again, you know, I think it comes down to the specifics. This is not an independent developer game, but let's take our own Snipperclips. Digital-only content, that we featured strongly, and has an exceptionally strong attach rate to the hardware. And so, to me what it demonstrates is: we believe in digital-only content, our marketing approach is strong, whether it's on device or off device, in terms of Nintendo.com and all the other ways that we support digital-only content. And for us, we want, again, the very best of that content available on our platform. And when it's there, we think we do a great job driving it forward.
With Snipperclips, that was a game that did start as an independent project. Is that a strategy you think Nintendo will continue to look at, finding little projects that might have some interesting idea but really need that attention to turn into–
Absolutely, and again, we have a history of this. Not exactly the same execution, but look at Shovel Knight. That's something that our team saw very early. I think Yacht Club Games at that point was a three person studio versus a six person studio, but it's something that we saw very early on. We were excited about it, we helped them—and, let's be clear, they created a fantastic game—and what it was able to do with the Amiibo and moving into package as well, it's been great.
So, yes, we've got a dedicated team that helps, not only from a technical standpoint with independent developers, but help from all of the different ways that we can help guide a project to make it as good as it can be.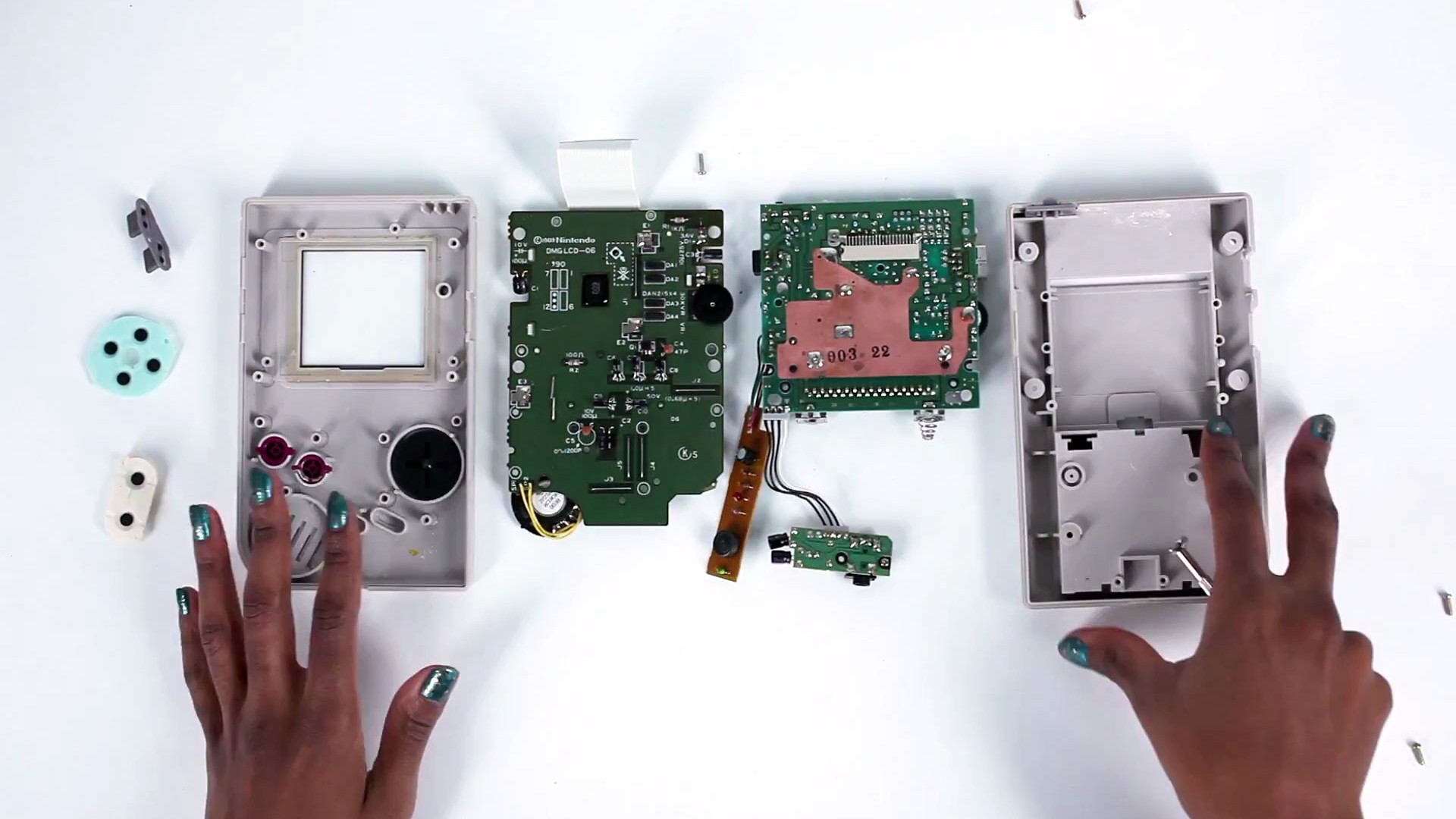 So, one of the non-Switch titles that was here at E3 was Metroid: Samus Returns, a new remake of Metroid 2 coming to the 3DS. One of the responses I've seen to this is: Wow, this is exciting, but lots of people just played a fan-remake of Metroid 2 last year called AM2R.
So, look, I want to be an adult about this stuff. I've worked in the IP industry before, I understand why Nintendo has to be aggressive in defending its copyrights, I understand why it has to be aggressive in defending its trademarks. But, some people see an opportunity here to work with the fan community and to figure that out.
You're Nintendo, you're one of the biggest games companies in the world, you have been the face of video games for a long time. We live in an age where people are increasingly blurring the line between fandom and actual creation—finding ways to work directly with fans. So my question is theirs, which is, why wasn't there a chance there—or even, has there been a chance—to speak to that, to try to work with a fan creator like AM2R's Milton Guasti or other fan creators?
So, I think there needs to be clarity in what the line is, and, in our view, the line is when an initiative crosses from being an homage to something that is monetizing our IP. We allow homages to exist in a variety of different ways. And, for me personally, as a fan before I was an executive, I understand the attraction that you could have to our IP. But, when it transitions to something that… now, you're trying to monetize, you're trying to sell, you're trying to profit off of, that is what broaches or breaks through that line for us, where we have to claim our IP protection.
How are you talking about monetization here, because with AM2R, that was a game that anyone could download for free, and again I think, for fans, there was this notion of, "go talk to that person," or "go talk to other fan creators" and see if there's a way to not kill that project, to investigate the ideas that happening there that are exciting, who knows.
But again, to differentiate this, we have had conversations with entities that started as fans and became more of a business partner. Those conversations happen all the time, but again, when something transitions to a commercial product, and that's what [AM2R] was—there wasn't a charge, but it was now a commercial product.
I guess I need… what's the definition of "commercial product" for Nintendo?
Well, again, it's all about… How do we protect our intellectual property? How do our creators, like Mr. Sakamoto, who created Metroid, and Nintendo control that intellectual property so that we can drive where it's going, versus someone else driving where it's going.
That's where the line is very clear for us. And again, we could go on to YouTube and a variety of different places and see fans doing interesting things with our IP. But when it turns to driving the direction of the IP, or somehow monetizing or becoming a commercial project, that's where for us, the line has been crossed.
So, last thing. It's a public year for the first year at E3. Nintendo has a lot of fans, and you have a great booth this year. What has that been like, to see fans here at E3.
So having fans and consumers here at E3 has raised the excitement level, it's raised the enjoyment. The levels of screams of fans here… that's been tremendous. And obviously, our booth this year showcasing one of the kingdoms from Super Mario Odyssey, the reaction has been great.
I've also heard that it's jam packed.
[Laughing] Yup!
And that it's tough to get around. Certainly, as the ESA looks at this in the future. There will probably be some course correction in the future. But the fan reaction and what it's been able to do has been fantastic.
Do you think that E3 will remain public in the future? Do you want more people, more fans attending?
You know, from my standpoint, we love having fans here. It made our tournaments special. Obviously we love showing off our content. Nintendo always wants people to play our content at E3, so we certainly look forward to having more and more consumers as part of E3 in the future.
This interview has been edited for brevity and clarity.